Flexible business market channels and comprehensive capabilities.
Personalized phone and pad cases and covers has become one of the main solutions for the printing industry developing at the same time with the boost of the electronics industry for smartphones, tablets and any kind of portable devices that requires protection.
There is no limit for the phone brands, phone models, and photo designs. You can print not only on Iphone, Samsung, HTC, but also on Sony, HUAWEI, Blackberry etc. And it is not only about printing on phone case and covers but on every kind of accessories with protective features for electronic devices, such as laptop covers printing, notepad covers printing, tablet covers printing etc. Just pick what best suits your business and your targeted market.
If you plan to start a phone case printing business, learn that LED UV printers have the perfect features for this: you can print dark graphics by opaque white ink and vibrant, full color images, with unlimited printing possibilities of a large variety of materials covering from metal, wood, plastic, leather, acrylic, ABS, bamboo, aluminium, glass to more and more.
It doesn't matter if the substrate is hard or flexible, the LED UV ink adheres perfectly to any type of printable area with durable results. Taking the leather substrate as an example, the LED UV inks preserve flexible capabilities that go hand in hand with printing on leather. This way, you are sure that you'll get vibrant colors for non-cracking finishes.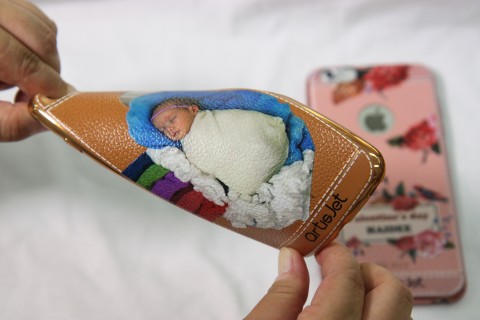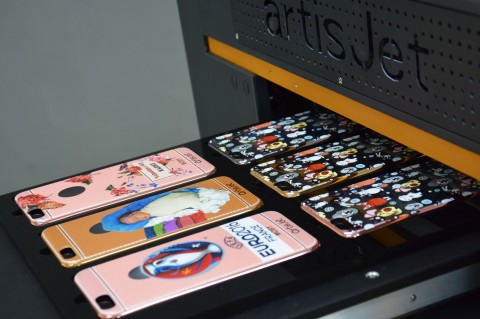 COMPLETE SOLUTIONS FROM A TO Z WITH ARTISJET FLATBED PRINTERS
No matter which type of phone case business you want to develop, artisJet provides full solution for the phone case printing industry for the variety of materials including poly carbonate, ABS, leather phone covers, TPU phone cases, metal phone cases, wooden phone cases, aluminium phone back covers, rubber phone cases, silicone cases and covers, glass phone cases, acrylic phone cases and much more.
You can get glossy and 3D textured printing results with artisJet's unique phone case printing inks and artisRIP software in a minute. To make the 3D embossed effect more touchable, print 2 or 3 times more for white printing with proper White Layer Generation software setup and easily control what should be embossed and textured.
Moreover, the white ink capability ensures that all the colors of cases can be printed directly, including white case, black case and transparent case. Due to the anti – static printing system, you can get clear prints and glossy finishes even on transparent materials.
Carved/hollow case printing can be achieved with high-resolution case decoration and rich, vibrant colors on to the surface of the case that resists scratches and prevents image from fading, rubbing off or blurring.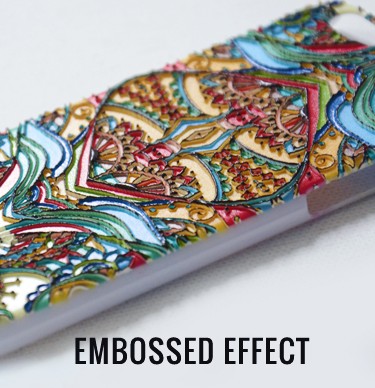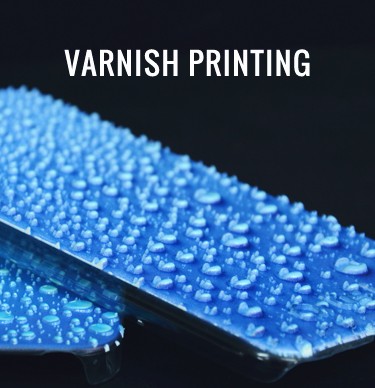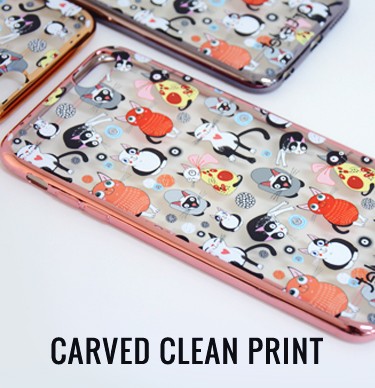 artisJet's flatbed printers can be used for the phone and pad cases and covers printing with high photo quality printing, strong durability and easy operation at low costs and increased printing speed.
artisJet has been focusing on equipment for printing jobs since 2011. Therefore, artisJet continuously developed technologies, inks retention, consumables and software as well which can ease the printing process even for phone case printing production. artisJet offers printing capabilities for different users in different situations with full solutions to start or expand the business by focusing on your marketing and good products, while artisJet equipment ensures the productivity.
In order to sustain this idea, artisjet has developed eco-friendly direct to phone case and UV LED inks for phone case printing without the need for pre-treatment or pre-coating.
It's all about easy running when it comes to phone case business. You do not have to have a professional background for everything; you just need to take pictures, to know adjusting the photo size accordingly and how to run the print in few simple and easy-to-follow steps.
Minimum investment for phone case printing.
You can start a phone case printing on demand business with a small investment, which makes it a solution suitable for business runners of any age, no matter if a new graduate or in any other levels of situations.
Direct to phone cases and covers printing business has no standard marketing for the products, giving the possibility for you to be the one who can meet the client's requests and make the customers happy.
To summarize, artisjet offers multiple possibilities for phone case printing. Whether you choose a solution for a startup business which implies the ergonomic artis 2100U LED UV printer and its benefits: 4 Iphone 6 covers at one pass in 3 minutes on multiples substrates and with photo quality and glitter finishes or you need to grow your business in which case you'll have to take the advantages of printing with an A3+ platform such as artis 3000U: 9 Iphone 6+ covers per pass, with an effective cost of only 0.016 $ per case.
Printing from one to quantity production phonecases, a quick return on investment is an essential factor related to the printing or product cost and you can be sure that you'll get profit in no time with artisJet printers.
Interested in artisJet's printing solution for your business? Discover more by sending your inquiries to This email address is being protected from spambots. You need JavaScript enabled to view it. or easily use the contact form on artisJet website.
You have a favorite printed application sample? Request a sample!