Eco Solvent Printers
PORTFOLIO
Choose the one that suits best for your business
artisJet's eco-solvent flatbed printers are based on the micro-piezo head technology compatible with BRD and BRP eco-solvent ink.
artisJet eco solvent ink enables direct printing on many different substrates without any pre-treatment or pre-coating.
The eco dye system is suitable to produce signage, promotional items, stationery, dial meters, small decoration, and more.
It can print on a variety of materials including PVC, plastic, leather, wood, ceramic, acrylic, etc.
You can print on pens, lighters, rulers, photo frames, awards, trophies, etc.
The eco-solvent printers are offered in different models ranging from A4 to A1 in printout size.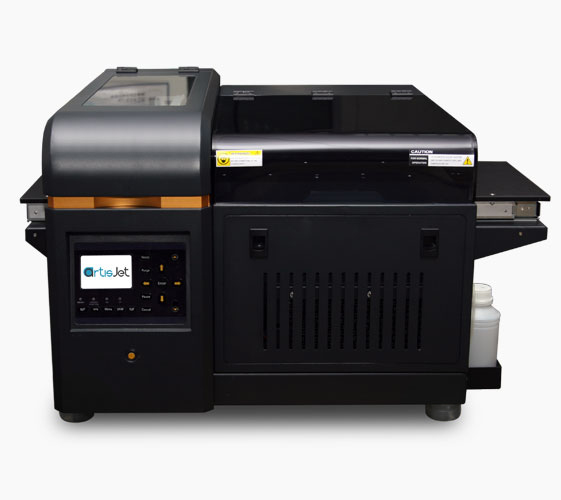 ---
Quality meets speed in production print mode. Simplified maintenance due to the integrated core technology. Flexibility of power adjustment on demand.