ANDIGRAFICA – THE LEADING EVENT IN LATIN AMERICA
About the event. Andigrafica is the leading event in Latin America for graphic and visual communication industry. Taking place every two years in Bogotá, Colombia, Andigrafica is the meeting point for the latest trends in machinery and printing equipment, design, advertising, digital printing, offset printing, packaging printing, web-to-print and more.
Organized by Andigraf, the graphic communication productive chain of Colombia, and Corferias, the International Business and Exhibitions Center of Bogotá, Andigrafica is the only fair of its kind in South America, bringing together national and international manufacturers, distributors, brand representatives, and the new technological developments that reinforce the on-demand-printing, 3D printing, electronic printing to more.
When and where? Andigrafica 2019 fair will be held in Bogotá, Colombia, 11 – 14 June, reaching its 14th edition. Both visitors and exhibitors will have the opportunity to meet and interact with the latest technologies trends, get the best knowledge and advice, and establish contacts.
ARTISJET ESPANA TO SHOWCASE THE NEW TECHNOLOGY AND PRINT EFFECTS IN SOUTH AMERICA
New UV LED Systems. This time, through artisJet Spanish partner, Abitec Tecnologia, artisJet LED UV systems are crossing the Atlantic to be officially launched for Latin American market.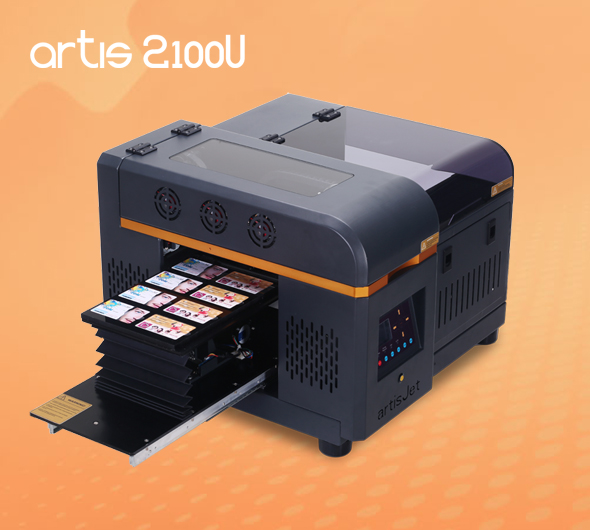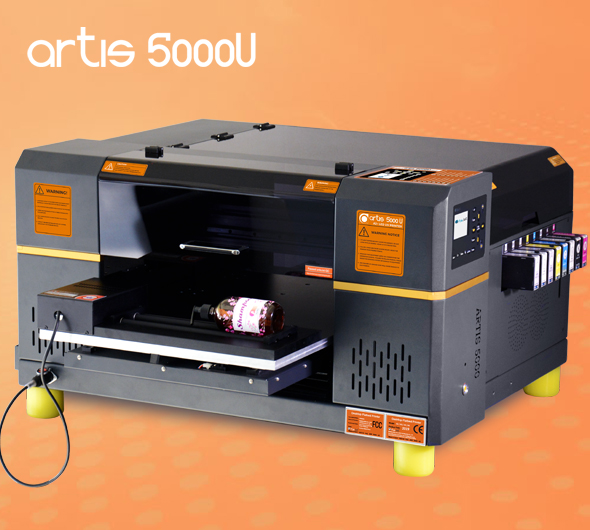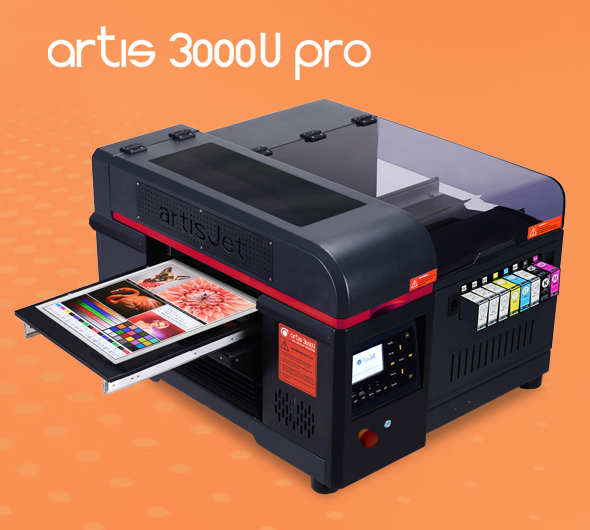 Recently launched on the European continent, in FESPA Munich 2019, artis 3000U pro B3 LED UV printer helps you to successfully convert ideas into real products: packaging printing (cardboard boxes printing, custom packaging, personalized gift boxes), due to its improved and optimal printing height of up to 17 cm. In addition, the B3 printer ensures a vivid color reproduction and creativity in AD materials (acrylic signage, glass signage, wood signage, aluminum wall signage, door and office signage, awards printing etc.
Upgraded artis 5000U A2+ LED UV printer. Visit Stand 1605A, Pavilion 17, and have a look on the newly upgraded artis 5000U A2+ LED UV large format printer. What will you discover? A versatile printer in terms of technology and printing effects: print ADA Compliant signage with Braille tactile effect, create amazing indoor decorations and wall art graphics through outstanding Spot LED UV Varnish Printing technology (watch the videos on YouTube channel!), make use of 3D raised graphics effect for unique customized items, or easily combine all these print effects to put together the ultimate personalized item upon customer needs.
Rotary printing has never been easier. It's the best part when you have a hybrid printer from which you can benefit on all levels. Turn the artis 5000U A2+ LED UV flatbed printer into a rotary printer instantly. Just attach the ROT 360 rotary printing device from artisJet. The ROT 360 got its own upgrade, accommodating cylindrical object with a minimum diameter of 5.4 cm to a maximum diameter of 22.5 cm! Create custom ;large candy jars, wedding bottle gifts, restaurant own branded drinking bottles, aluminum sports bottles, biking bottles, to more.
The ergonomic artis 2100U A4 LED UV printer. This is the perfect LED UV system for events giveaways, corporate gifts and promotional items. Visit artisJet Spain in Corferias, Pavilion 17, Stand 1605A! With artis 2100U you'll learn how easy is the on demand printing for custom corporate gift items, promotional items of all kinds (direct to pen printing, acrylic key chains, print on leather notebooks, CD printing, logo printing, promotional branding items, coasters, to much more).
DETAILS TO REMEMBER!
We made you curious? Then come and feed your printing curiosity in Andigrafica, Bogotá, Colombia, Centro Ferial Corferias, starting on June 11th!
Remember: Stand 1605A | Hall 17 | Andigrafica Colombia 2019! See you there!
Stay connected to artisJet for upcoming news and events. Follow us on social media: artisJet Solutions, artisjet Technology, and artisJet America Facebook pages, Instagram, Twitter, and discover the wide range of printing solutions and printed samples on Pinterest and Flickr accounts.
Subscribe to artisJet YouTube channel for printing solutions videos, learn how to use artisJet software for different printing effects, discover video testimonials and maintenance video support to much more.