Braille sign print solution
artisJet direct to ADA custom braille sign printer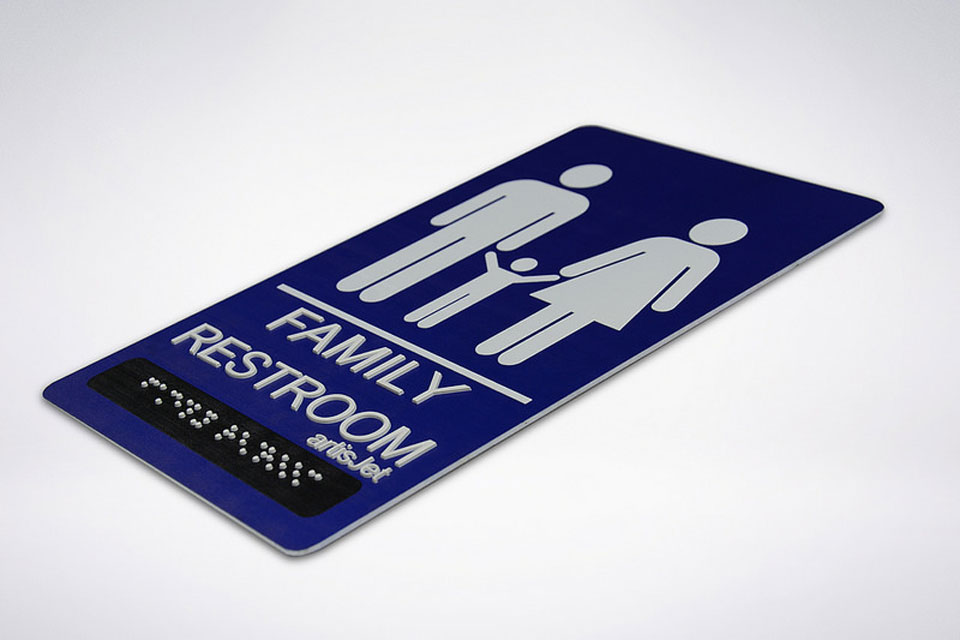 Custom Braille Interior Signage print refers to an application from artisJet UV LED Print solutions. It is allowing any kind of contents including Braille education tools, Braille signs, Braille daily applications, sign board, and custom Braille tools. .
Direct to print any braille signs & sign board materials directly
Supported by artisJet UV LED technology and artisJet DTS3/DTSAT3, artisJet custom Braille signage print solution delivers onto any materials from plastic, wood, aluminum, stainless steel , glass, to leather.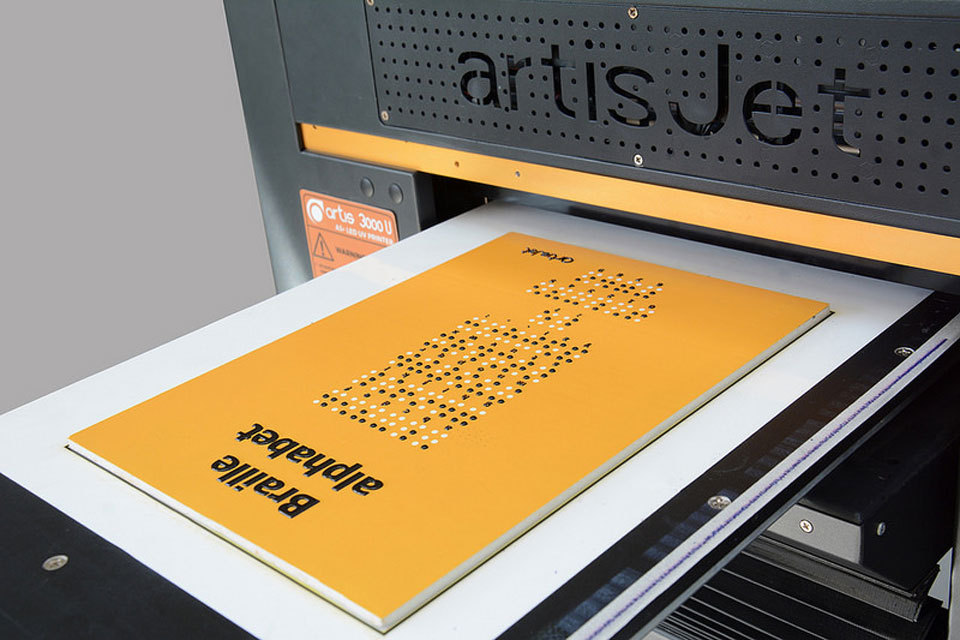 Color depth print at one pass up to 0.125mm/pass
Benefiting from artisRIP V9.0, artisJet printers deliver domed and round ink print result with color height.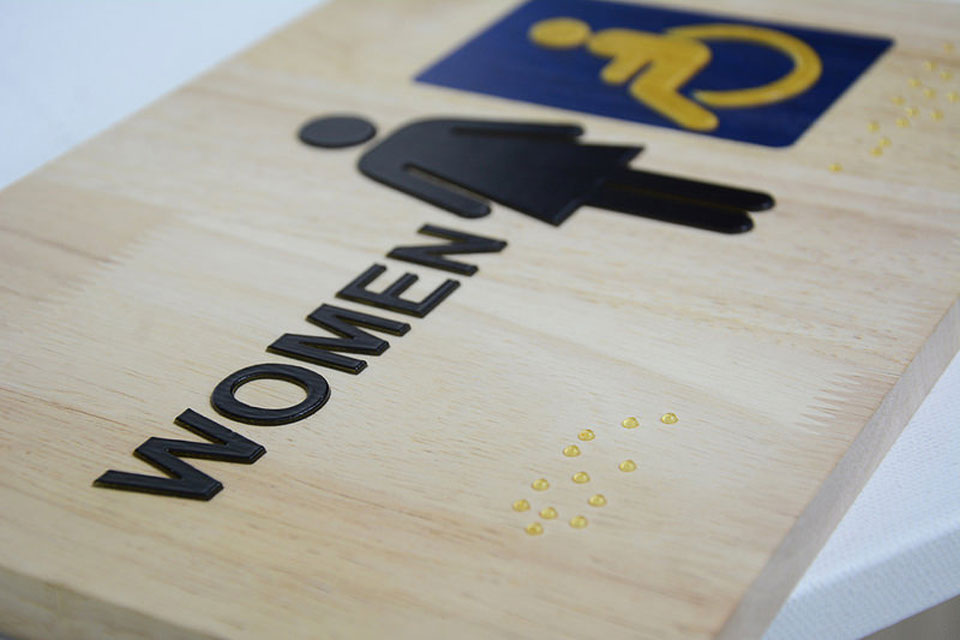 Strong color durability and sharp color performances
Protected by artisJet direct to custom Braille signage inks and coatings, artisJet solution creates strong color durability after the printing applied to the standards of different countries for Braille signage.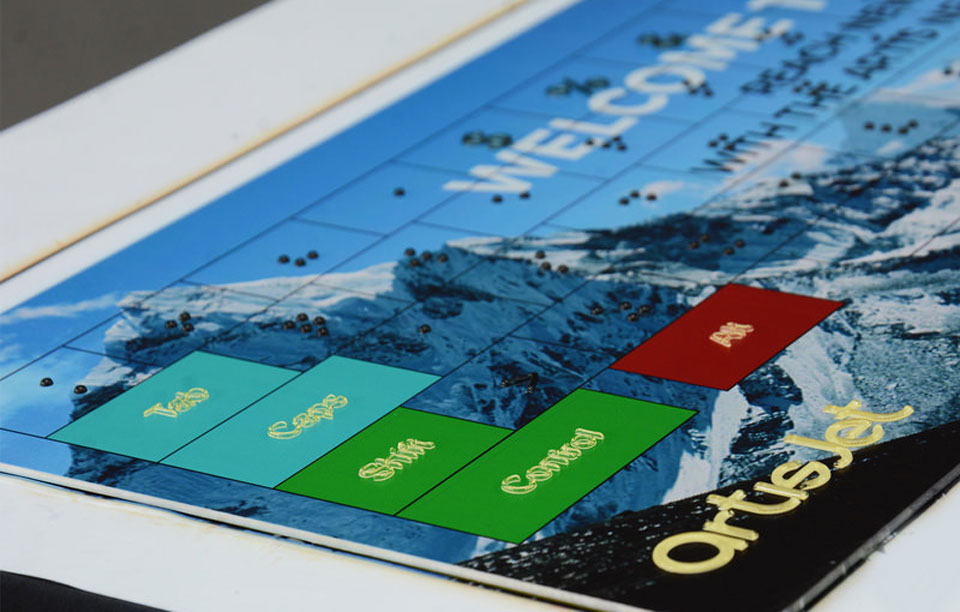 Rich yet sharp color performances
Empowered by the piezo print technology and anti-static print systems, artisJet custom sign board print solution delivers the colors onto the sign board in photo quality and highest sharpness.
PRINT SAMPLE
REQUEST
ASK FOR A FREE PRINT SAMPLE
Thank you for your interest in artisJet and our products.
Complete the form bellow and we will ship you a sample printed on our printers. The sample part will help you visualize what you can create with a artisJet printer. Explore the applications to discover the one that fits your needs.
If you have a preferred artwork that you want to be printed, please send it to This email address is being protected from spambots. You need JavaScript enabled to view it.