What is Braille? Braille is a system of raised dots that can be read with the fingers by people who are blind or who have low vision. Braille symbols are formed within units of space known as braille cells. A full braille cell consists of six raised dots arranged in two parallel rows each having three dots.
The ADA (Americans with Disabilities Act) requires all public places (except government buildings and churches) to install ADA compliant signage that includes tactile lettering.
What are the advantages of LED UV Braille embossed printing? Why choosing Braille production printers? Braille LED UV technology is useful for all individuals, especially due to its ability to print raised dots in order to create Braille tactile signage for those with visual impairments. This technology provides an easier solution to making Braille applications signs, panels, keyboards for computer or other devices such as electronic calculators.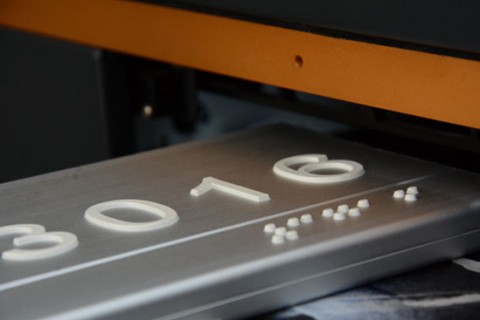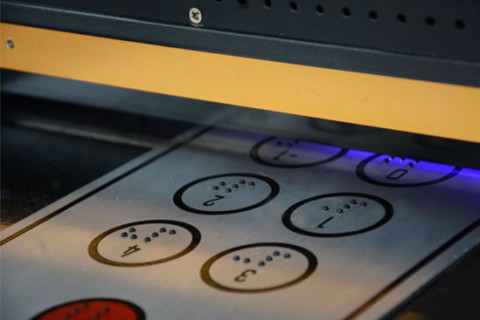 In order to produce Braille raised prints, the LED UV systems come together with a specialized software that allows printing a variety of effects and embossed Braille finish as well and the LED UV platforms will act like a Braille printer. This way, LED UV printing gains the purpose of providing assistance for individuals with vision problems.
Whereas the traditional Braille embossed printers that were made only for this purpose and which are slower and produce noise, LED UV platforms ensures high productivity at a fast pace. Moreover, LED UV printers are suitable for home or office use, even in small spaces. They do not affect the working area by producing such noise as the common Braille printers do and most important, they are environmentally friendly, using the LED UV technology which ensures a rapid drying of the ink even when printing embossed applications.
A LED UV Braille printer is not that similar to a regular printer. They operate by embossing raised Braille dots onto any kind of substrate: custom wood signage printing, custom metal signage printing, custom acrylic signage printing, custom hard plastic signage printing, custom regular PVC and expanded PVC, cardboard printing etc.
Digital Braille signage and its applicability with artisJet LED UV systems. With the recent development of tactile and raised UV-LED printing, compliant Braille signage can be created with an even greater graphics appeal and in a single printing process with UV curable ink.
Benefiting from the automatic repeat printing functionality for multiple layers with domed and rounded ink dropping shape, the artisJet direct LED UV printers allow you to deliver an inkjet height on the materials from 0.1 mm up to 10 mm at a fast production speed in one step.
These UV LED Braille printing techniques are ideally reliable for plastic substrates, metallic substrate, direct to wood printing substrates, aluminum, PVC and many more which are cost-effective, time saving and a non-proprietary solution open to UV printer users.
With artisJet LED UV technology, Braille printing becomes an easier and at hand feature, creating multiple applications for customized electronics industry, restaurant menus and other reading material, music scores and many more.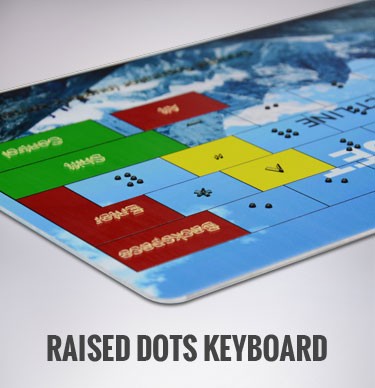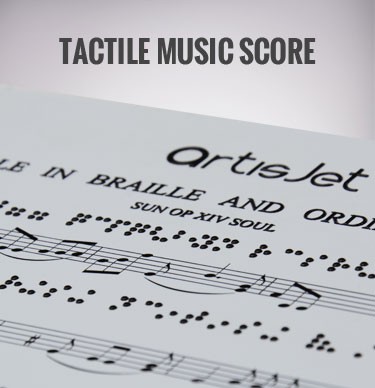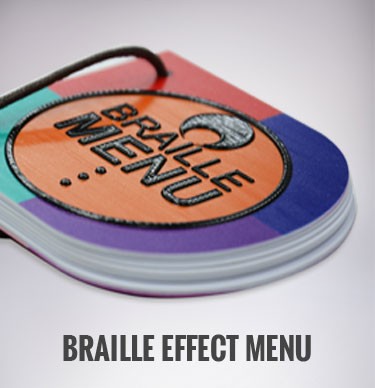 artisjet LED UV platforms have the technology and the size demand that professional Braille printing businesses need to produce small or large personalized ADA compliant signs and personalized Braille applications of all kind.
3D printing Braille characters can be applied onto consumer products, with the ultimate intent for packaging from retailers to include Braille offerings for such uses as dosage instructions on a medicine bottle, an expiration date on some sort of food packaging or anything else that could be beneficial to the visually impaired.
Benefit from the creative potential of raised printing by choosing artisjet LED UV tactile printing for indoor and even outdoor ADA Compliant Braille signage solutions and applications.
Even if you are start-up business or looking to expand the margins of your personalization company, artisJet offers professional solutions for Braille LED UV printing to reach all your printing demands.