ArtisJet Blog
Our latest news and activities.
Details

Written by

Alina Sornea

Hits: 392
There is a wide variety of specialty printing techniques available for consumers who are interested in setting their printed products apart from the ordinary masses. And that's the case of Spot LED UV Varnish, a versatile, affordable and high impact printing effect.
UV VARNISH AND SPOT LED UV VARNISH
Is UV Varnish the same thing as Spot LED UV Varnish, or is it something else altogether?
While many people use the word varnish as a catch-all concept, you must know there are varnishes (clear inks), aqueous coatings (water-based), and UV coatings.
UV Varnish is nearly instantly cured by UV light, but usually it fully covers the substrate, acting as a protective layer.
Spot LED UV Varnish is a clear ink that implies partial coverage on the chosen spots or area of the printed surface. With the Spot LED UV varnishing, the LED UV inks will highlight specific texts or images, logos, and anything else you want to drag the attention to.
When the Spot LED UV Varnish is applied, it creates an elegant gloss effect (or matte effect, depending on the printing needs) which contrasts with the rest of the printed sheet or substrate and gives an attractive look to the printed item.
It can be successfully used for wood printing, business cards printing, wedding invitations and wedding cards printing, packaging printing, interior design items such as photo frames and wall decorations, special gift ideas, promotional items, corporate items, gift boxes, cosmetic packaging boxes, luxury paper bags, phone cases, personalized mobile accessories, book covers printing, brand logo printing on boxes to much more. It depends on your ideas, imagination and customer's requests.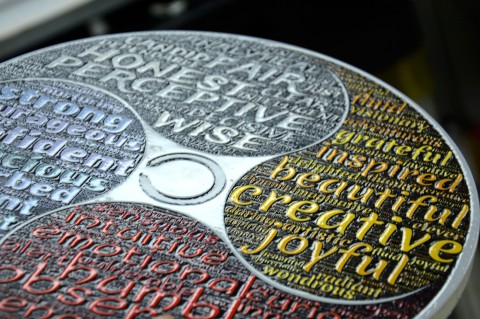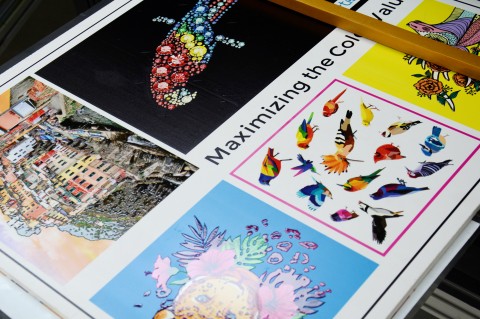 BENEFITS OF SPOT LED UV VARNISH PRINTING WITH ARTISJET
The extensive experience artisJet has gained in the Spot LED UV Varnishing has helped us develop a wide range of printing effects, such as spot gloss, matte varnish, 3D relief with raised varnish, subtle relief, strong printed textures, and scratch-resistant prints even for outdoor items, such as signage printing and door signs.
When the varnished areas are exposed to LED UV light, drying happens almost instantly. This is one of the reasons why the Spot LED UV Varnish application can achieve such a high level of precision.
Digital direct to substrate Spot LED UV Varnish with artisJet is perfect for short runs and even variable data printing. With both flat and raised printing options available, brilliant touchable effects can be created. Add to this, it reduces the set up costs, as it requires no films or screens.
HOW SPOT LED UV VARNISH WORKS WITH ARTIS 5000U PRINTER?
Equipped with artisJet latest technology, Spot Fine Control System, specialized UV Curing firmware and hardware, artis 5000U enables the users to realize the partial print of the image on demand.
Main features include:
1. Flexible varnish printing options. Empowered by artisJet V.9.0 Print Manager, the user is allowed to select their desired varnish print result from light effect or matte effect by one click.
2. High standard shinning colors. Raises the color performance into a higher level and protects the color to extend the print life.
3. Improved embossed and Braille printing.
4. Additional feature by varnish printing on dark materials.
5. Deliver a diamond printing result on demand.
The Spot LED UV Varnish has the potential to add color depth to the print. Spot LED UV Varnish Printing is characterized by very good running capabilities, easy handling, showing a high mechanical resistance. So when you use it in print projects, it's a good idea to take into consideration.
Watch the video and learn the easy-to-follow steps of artisRIP software on how to print glossy and matte varnish effects with artis 5000U A2+ LED UV printer.
Details

Written by

Alina Sornea

Hits: 201
About the event. Sign and Graphic Imaging Middle East Dubai is the largest event of the year in MENA region, bringing together a vast gathering of both exhibitors and visitors from across the UAE, Egypt, Lebanon, Iran, Iraq, India, Pakistan, East Africa and others.
SGI Dubai showcases products and services, and increases businesses interaction with the leading players in the signage, graphic imaging, screen and digital printing.
Some of the approached sectors are: advertising and design, entrepreneurs, designers, contractors, business development, print and production manufacturing, signs to more.
artisJet Direct to Substrate Solutions in SGI Dubai 2018. Some of the artis printing models and its LED UV and DTG technologies will be showcased by artisJet's partner in Dubai, Masonlite Sign Supplies & Equipments.
Masonlite will display the following renown platforms: artis 2100U A4 LED UV printer, artis 3000U A3+ LED UV printer and artis 3000T A3+ DTG printer. In Stand E-24, Hall 6, Dubai World Trade Center, you will find several printing solutions not only for a simplified operation, but a versatile offer for increased printing workflow: phonecase printing, indoor decoration printing, card printing solutions as well as VDP cards, packaging, direct to textile printing, T-shirt printing to more.
From 14 to 16 January, visit us in Stand E-24 | Hall 6 | Dubai World Trade Center to get onsite details and product information from artisJet representatives. Discover more of what artisJet's printing technologies and solutions can do for your business.
Check event's Facebook page and stay updated: SGI Dubai 2018.
Details

Written by

Alina Sornea

Hits: 196
About Souvenir Expo Greece. Parousies 2018 is the largest and exclusive trade fair for tourism and folk art items. Organized by ROTA Trade Show Organizing and Souvenir Expo Greece event planner, the 5 day event will be held from 10th to 14th of January 2018 at the Metropolitam Exhibition Center in Athens, Greece.
This event will showcase a wide range of products related to the tourism industry, from gifts items, souvenirs, folk art items etc. The list of exhibits comprises: leather wares, wood carved items, decorative items, silver jewelry, postcards, travel items, beach accessories, sunglasses, fashion accessories, ceramics, watches and much more.
artisJet Greece in Parousies 2018. The all 3 printer sizes of artisJet's LED UV systems will be on display in Stand A51, Hall 2. artisJet's partner in Greece, Master Print & Cut Systems, will be waiting for its visitors with already printed applications (mobile covers, custom phone accessories, business cards, PVC cards, indoor decoration items, souvenir printing, gift printing etc.). Among the large variety of printed items, artisJet's partner in Greece will be exhibiting 3D embossed / Braille printed applications.
The 3D embossed effect, as well as Braille printing and varnish printing, are few of the benefits that artisJet LED UV technology systems have to offer for print on demand custom products, and for start-up or medium-sized personalization businesses.
Be part of Souvenir Expo Greece – Parousies 2018, and meet us in Stand A51, Hall 2 for on-site product demonstration with artis 2100U A4 LED UV printer, artis 3000U A3+ LED UV printer and artis 5000U A2+ production printer. This way, you can see the added value of direct to substrate LED UV printing for the personalization industry.
Souvenir Expo Greece is a great opportunity to build the basis of a printing business with the right tools and solutions. We'll be waiting for you in Stand A51, 2nd Hall | Metropolitan Expo Center. Stay connected to artisJet Facebook event page for Parousies 2018 updates.
See you in Athens!
Details

Written by

Alina Sornea

Hits: 249
Digi Sign Fair overview. Covering sectors such as outdoor advertising, engraving, digital printing, displays, electric signage, graphic imaging industry to more, the International Digital Printing and Advertising Technologies, Materials and Services Trade Fair takes place annually. Next year, the Digi Sign Africa fair will be held from 9 to 11 January 2018 in Cairo International Convention Center, Egypt, reaching its 11th edition.
Digi Sign Africa is an opportunity not only on a regional level, but also for industry related worldwide businesses. As an exhibitor in Digi Sign, you'll get the opportunity to meet new partners and potential buyers, reach new markets, introduce innovative products and technologies, and keep track of the industrial trends to more.
As a visitor in Digi Sign, the trade fair in Cairo is the source to discover and evaluate the latest technologies, locate new sources of supply, develop beneficial business relationships and expand the network of professionals in the market of Egypt and North Africa, all in one place.
artisJet at Digi Sign 2018. Digi Sign 2018 will set the start of 2018 exhibitions series that artisJet will be part of. At the 2018 edition, artisJet's LED UV technology will be showcased by its partner, CMYK Print Solutions. During the 3 days of Digi Sign Africa fair, CMYK Print Solutions will display two of the re-known artisJet LED UV printing systems: artis 3000U A3+ LED UV printer and artis 5000U A2+ LED UV production printer.
If you want to know more about artisJet direct to substrate LED UV printing solutions and see the printers in action, we invite you to visit CMYK Print Solutions in Booth B2, Cairo International Convention Center, Egypt, Digi Sign Africa 2018. Stay connected to artisJet Facebook event page for Digi Sign Africa 2018 updates.
Details

Written by

Alina Sornea

Hits: 491
WHAT IS VARNISH?
Varnish ink allows you to enhance and protect the quality of the printed image, artwork, text or logo. It's mainly clear and can be applied either before or after the printing work.
Varnish is considered to be one of the best methods available to enhance the appearance of a printed substrate. You can see the difference once you apply the UV varnish ink and you can add profits to your bottom line.
Direct varnish ink printing offers vibrancy and dramatic colour effect, creating a lasting impression and making your printed applications production more likely to be retained.
Its use brings value in every aspect of the printing industry. Varnish is basically clear ink and can give glossy, satin or matte printing finishes. You can add varnish to the printing area for shiny effect or to highlight specific areas of a printed piece by adding depth to a logo or image.
APPLICATIONS OF DIRECT VARNISH PRINTING
The glossy varnish offers a smooth, shiny and glossy surface of the printed substrate. In the sunshine, the surface reflects light and that is why the printed media has the very bright and lustrous color. A glossy varnish increases the saturation and depth of colors while improving image contrast and adding anti-scratch features.
Moreover, it provides excellent protective quality as well as a raised touchable effect as the 3D embossed effect and Braille tactile effect, often used in direct to signage printing.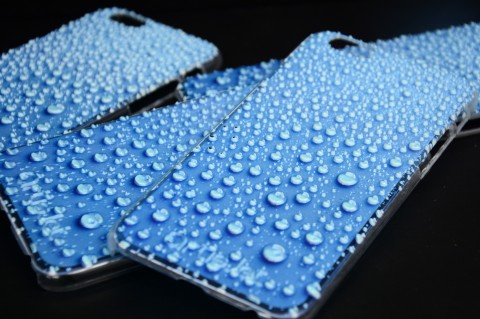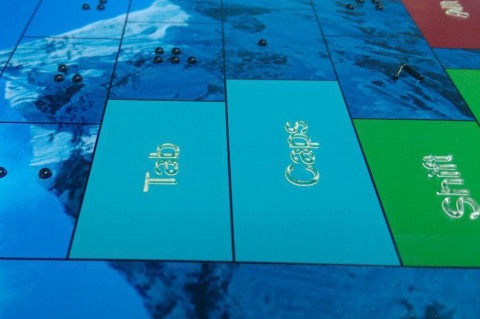 A matte varnish is the most popular finish used for printing different products such as wood frames, wood packaging and many more. Using a matte varnish in the case of imagery printing tends to soften the image, giving it a vintage matte look as well as a lush tactile quality to the printing surface.
ARTISJET DIGITAL LED UV VARNISH PRINTING BENEFITS
Varnish can be printed first, as a base for the CMYK colors to ensure color performance and even raised effect. Also, it can be applied after the artwork colors were printed to provide a glossy look or vintage matte finish, depending on what result you aim for.
Believe it or not, varnishing makes easy to clean and handle a LED UV digitally printed image. To sustain this idea, find out that varnishing can offer durable prints by making them water resistant prints. Being able to splash water on a varnish printed item can add value for customers because this way they have the possibility to print applications such as direct LED UV signage printing that can last longer even outdoors.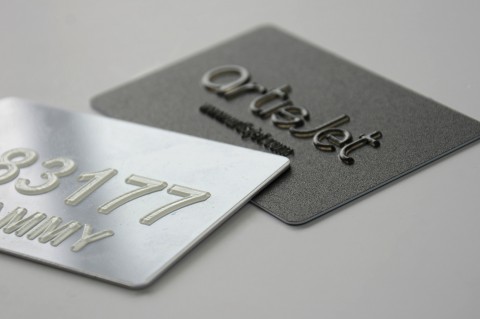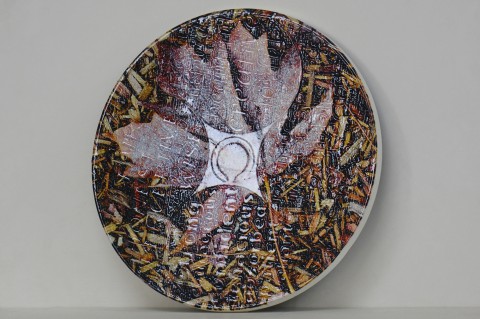 By varnish printing, the colors appear noticeably richer and vibrant and add the benefit of the fast drying of print on the production line due to LED UV drying process.
Another important feature for varnish printing is that the varnishing is typically cost effective.
No matter the effect you aim to achieve from varnish printing, you have to take advantage of the features from this type of printing and incorporate it to your business. From luxury cardboard / metal / wood packaging to wooden boards used as indoor decorations or multiple types of substrates used as outdoor and indoor signage, as well as direct LED UV printing on phone cases or electronic gadgets and many more, varnish printing with artisJet offers multiple possibilities for your printing business and for your customers.
Details

Written by

Alina Sornea

Hits: 158
As usual, C!Print Madrid presented new business outcomes and opportunities to the visual communication and personalization sectors. At this year's event, there were different types of visitors: from companies specialized in object customization to printing and signage companies, as well as visiting companies specialized in interior design / indoor decoration.
artisJet direct to substrate printing solutions and systems. The visitors have shown high interest in the print on demand solutions that artisJet has to offer. From the A4 and A3+ products on display, to the entire range of artisJet printing systems and technologies, the features that raised more interest and attention among the visitors were the better price than other European and worldwide brands, combined with the high quality printing results.
The price component. Pricing is a fundamental aspect when choosing the right LED UV printer. In setting prices, the company that provides the printer will take into account the manufacturing cost, the price at which it could acquire the goods, the market place, competition, market condition, brand, and, of course, the quality of product.
Therefore, regarding the price component, the visitors were attracted also by the price of artisJet consumables. Furthermore, the quality of the prints and the possibility to print 3D effect in different layers amazed the visitors.
Generally speaking, the customers were looking for applications and media such as promotional items, souvenirs and phone case printing. At a first glance, the customers appreciated the physical aspect of the displayed printer models (artis 2100U and artis 3000U), in terms of design and architecture. With artisJet brand they've found a better product – price rapport. The best printer is not the most expensive one.
C!Print Madrid was very well visited during all three days and has proven to be once again the biggest of its kind in Spain.
Follow artisJet on social media platforms and constantly visit artisJet website to stay updated for events, printing solutions, new products and printing ideas.
Got any questions? Feel free to send an e-mail to This email address is being protected from spambots. You need JavaScript enabled to view it. or use the contact form.
Details

Written by

Alina Sornea

Hits: 194
During the four days-event in Belgrade, Serbia, artisJet showcased two of its re-known direct to substrate LED UV printers, artis 2100U A4 LED UV printer and artis 3000U A3+ LED UV printer.
Besides bringing several already-printed items, artisJet highlighted once again the multitude of possibilities that its LED UV technology has to offer for on demand printing businesses and industry: phone case printing made of acrylic, TPU or leather, as well as PVC cards, customized pen printing and other office stationery, wooden items, book covers etc.
artis printers and media versatility. artis 2100U impressed through its ergonomic design yet both high speed and high resolution printing for an A4 LED UV format printer. Visitors have shown high interest in printer's capabilities for business card, VDP cards, name badges printing, fridge magnets and other small items.
Moreover, according to the expert jury of the 39th International Trade Fair of Graphic Arts, Paper and Creative Industry – Grafima, artisJet team was awarded the Silver Medal for samples production, especially PVC cards.
Most of the visitors come from industrial printing or souvenir printing domains, but some of the features of artisJet printers which raised more interest and attention among visitors, were the embossed printed samples or varnish printing samples (Braille printing, textured printing on phone cases, glossy effect on PVC cards etc.).
Custom bottle printing. Although artis 3000U printer does not have yet a rotary attachment device (currently available only for artis BR U1800 LED UV model), it still can easily print on square-shaped bottles made of glass or any substrate. The artisJet team made a bottle printing demonstration, while the visitors tested the durability and anti-scratching features of the instant-drying printing results and vivid color output.
Complete printing solutions. In addition to visitors' high interest in LED UV printing and artisJet LED UV technology, they were happy to find that artisJet can offer blank materials, printing jigs on demand for any kind of media, in order to create a complete printing solution for their requirements.
Details

Written by

Alina Sornea

Hits: 215
About the event. COPI'S – Communication art print image sign is a business to business exhibition for printing and advertising industry in Bulgaria. The 6th edition of the trade show is a 3 day event (2 – 4 October, which will be held at Inter Expo Center in Sofia, Bulgaria.
COPI'S 2017 edition will put on display the latest trends, news, and technologies in several categories: graphic design, advertising, digital printing, publishing, consumables, photography, visual communications, signage, innovative arts, promotional souvenirs and gifts, office stationery, textile printing to more. It is an event from where you have a lot to choose.
artisJet at the trade show. One of the best ways to identify business opportunities is to be part of this kind of industry-oriented events. As usual, artis printers and its technologies will be represented by artisJet's partner in Bulgaria, MRP Trade.
MRP Trade will showcase artisJet's ergonomic servo driven A4 LED UV printer, artis 2100U. In Stand B8 | Hall 2, you will discover a smart printer characterized by simplified operation, increased printing quality and versatile printing capabilities (golf balls printing, small signage printing, Braille printing, 3D embossed effect, varnish print, to more) all combined for a minimal operational cost.
Learn the facts in Stand B8 | Hall 2 | Inter Expo Center | Sofia, Bulgaria. The event is on the roll already, so hurry up to discover more about the best direct to substrate printing products in the upcoming two days.
Here's a bonus: you will have the opportunity to achieve more information about artisJet DTG technology and how to direct print on light or dark textiles with minimum investment yet with bright and lasting color results.
Details

Written by

Alina Sornea

Hits: 199
Event's background. The International Graphic, Paper and Creative Industry Fair – Grafima, has been present for decades on the list of major European exhibitions. This year, Grafima has reached its 39th edition, gathering various industry professionals from Serbia and the whole world (16 countries, 810 total participants).
More colors mean more life. Under the slogan "More Colors", Grafima presents products, services, technical and technological achievements ranging from graphic industry, packaging and advertising materials to advanced technologies, printers (hardware and software), machine industry and IT equipment.
artisJet at Grafima 2017. With one of its technical support based in Europe (Serbia), artisJet aims to help its customers and future connections to reach the best online and offline product information and to discover the most valuable printing business ideas, directions and solutions.
At the event, you will discover a dedicated team whose key objective is to make a positive difference by providing suitable business solutions and reliable products to be integrated into complex workflows.
Visit artisJet in booth 4010, Belgrade Fair, starting 27 to 30 September. During these 4 days of Grafima fair, artisJet will demonstrate once again the printing capabilities of its eco-friendly LED UV technology, through its re-known LED UV platforms: artis 2100U A4 LED UV printer and artis 3000U A3+ LED UV printer.
But this is not all. You will get insights of how this technology works and understand its capabilities; you will find both small format direct to substrate flatbed printing solutions and high productivity solutions for quantity printing; you will see the high quality output on a multitude of substrates, in any size and shape (wood packaging printing, indoor decorations, personalized phone covers, custom promotional items, pvc cards printing, signage printing etc.) with special effects: Braille production, 3D embossed and textured prints, glossy effect, matte finishes to more.
Join artisJet in Belgrade Fair, Serbia, starting tomorrow, 27 September, in booth 4010. Keep track of the event and updates on artisJet Facebook page event.
Details

Written by

Alina Sornea

Hits: 165
Throwback. C!Print Madrid 2016 was the third edition of the event, establishing itself as the reference event for both exhibitors or active professionals of the printing industry, and visitors with high interest in personalization businesses, creative print and others.
There was a real growth of 22% of additional exhibitors regarding the 2015 edition, and the numbers speak for themselves, according to event's report.
C!Print Madrid 2017. Tomorrow marks the start of the fourth edition in Madrid, where you will discover a broad range of activities from different exhibitors in all sectors: 3D printing, digital printing, textile printing, printed applications, printing business solutions, consumables, creative design, direct to substrate printing to more.
Direct to substrate printing innovation with artisJet. If you are in a continuous searching for direct to substrate LED UV printing solutions, during the 3 days at C!Print Madrid (26 - 28 September), you will discover simple but full printing solutions to start, develop or enhancing a business for customized items, gifts and on demand printing.
What can you print with artisJet LED UV printers? Visit artisJet's Spanish partners in booth E289 and booth A250, to discover two of the artisJet printing systems that will enhance your workflow: artis 2100U A4 LED UV printer - small in size, but great for printing a large variety of applications; and artis 3000U, the well-known A3+ LED UV production platform with a high definition output on plastics of any thickness due to the anti-static module.
For more information and updates, follow artisJet events page on Facebook and check the exhibition's official website. See you in Madrid!
Subcategories