ArtisJet Blog
Our latest news and activities.
Details

Written by

Alina Sornea

Hits: 823
What PVC means and what plastic cards are? PVC is the most common thermoplastic material which comes in two basic forms: rigid and flexible. It can be easily converted into different forms making its use across various industries an evident advantage: profile applications, bottles, packaging etc.
Plastic / PVC has a wide range of applicability in card printing. PVC is a resistant, flexible, durable, cost effective to produce and easy to print on material. PVC is also a durable substrate and is not affected by corrosion or other forms of degradation. That is why PVC has a wide range of applicability especially in digital card personalization.
Card printing can cover multiple applications such as membership cards, ID cards, pre-paid phone cards, security cards, luggage tags, gift cards, key tags, name badges, door hangers, access cards and parking permits, outdoor and indoor card signs, business cards, game cards, casino chips and many more.
In addition, given the technology available, plastic cards can include magnetic strips, QR codes, barcodes, just like a credit card. These cards can be used as gifts cards, shopping cards, vouchers or any card, providing further information to the retailers and at the same time to serve as a marketing opportunity.
Usually, cards have the standard size of a credit card and can be printed in single color or full color, font side or on both sides, with high resolution images. By printing on plastic cards you can give to your customers creative, innovative, cutting edge and professional solutions regardless quantity.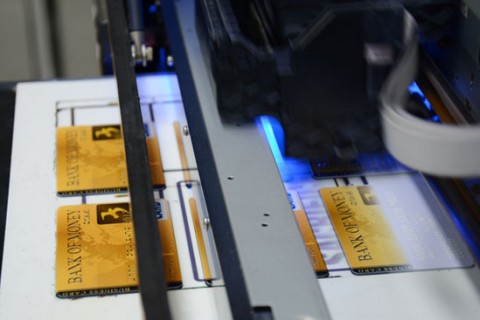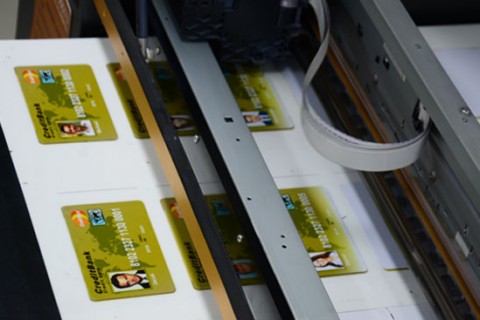 LED UV PLASTIC CARD PRINTING ADVANTAGES
Digital printed plastic cards provide numerous features. A simple blank plastic card can be printed with any combination of text, logos, graphics, full images, barcodes and any other purpose you want to give to the card. Additional readable information can also be encoded: magnetic stripes, barcodes and even smart card chips.
With nowadays LED UV printing technology, creating custom printed plastic cards is easy. Digital card printing is a simple process in which graphics, data, images are physically printed on a card directly from a computer system.
Image quality, flexibility and durability. Digitally printed plastic cards have an image quality far superior to the traditional printing methods. Images are sharper while various graphical elements and text on the card are more consistent, clearer and more readable. LED UV printing colors are vivid and strong, providing virtually unlimited color selection with high shine gloss when required or matte finish.
artisRIP software used to produce the cards provides the flexibility to change designs and variable data as well, while varnish ink enhances the card durability. LED UV ink colors will last longer even in outdoor exposure, preventing the color fading.
LED UV printing technology provides various levels of card durability in terms of anti – scratch characteristics or water damage. Also, digitally printed LED UV plastic cards are heat resistant.
Raised lettering printing. Embossed lettering and numbering can be added to the plastic cards while printing. This option is mostly used on credit cards and membership cards or any card to display personalized names, information and dates, account numbers, sequential numbers etc. Raised lettering plastic cards add value to your business and convey a professional impression to the customers. Raised print makes the plastic card outstanding, giving the ink an irresistible texture and feel.
Moreover, raised characters plastic cards are a great way for blind or partially sighted people to identify their bank cards separate to their loyalty cards and to figure out the correct orientation of the card. It's easier to recognize an embossed card than a flat card.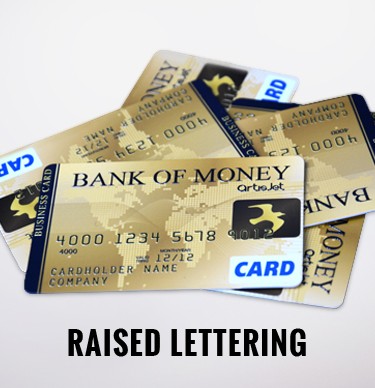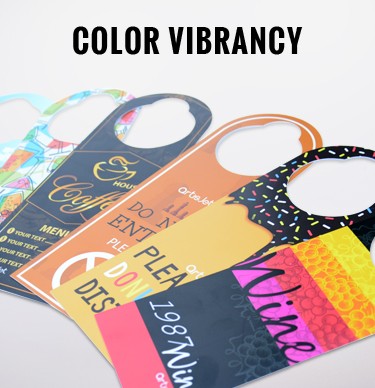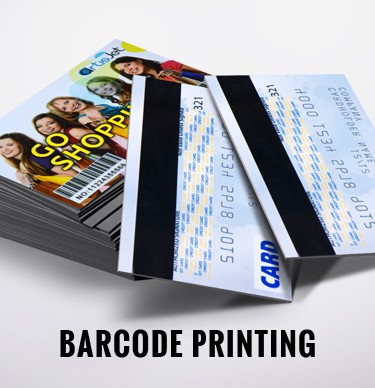 Convenience and cost effectiveness. On the basis of printing experiences, artisJet has been trying to offer the solution for a cost effective but also easier production method. Instead of relying on traditional paper cards that are often damaged, custom plastic card printing gives essential value to a business service, making it relevant. Printing on plastic cards adds brand recognition and can increase revenue and sales of a business. Most important, plastic cards can be reused and this also contributes in lowering your costs.
How to print on plastic cards. artisJet ensures two ways that can ease the printing process. One option is single card and quantity card printing without card jig. artisJet released a special mat that placed on the printer's working table it acts like an adhesive band, although is glue free, but keeps the printing products in place. The easy to use mat table has washable feature enabling a long life.
Further, print directly by placing the cards onto the artisJet mat table (Efixer), import data/images/artwork from artisJet RIP V.9.0, locate the cards onto the frames printed on Efixer and print directly. The second option requires a jig use. artisJet has a card jig allowing the print of 24 cards at one time (5.4 x 8.6 cm).
Variable data printing can be performed directly from an Excel file, with the possibility to print a quantity of 18 pieces per print. This also allows to change the data in printing for card holder name, card number, card profile image, expire date.
Digital PVC card printing solution to enhance your company's productivity. The best way to print on a PVC card is to use a LED UV printer with specialized software. LED UV printers come with a variety of customized card printing capabilities. You can opt for basic one sided PVC card printing for a home based business production and at the same time you can get the benefits of printing full color with graphics on both sides for large volume of PVC cards.
artisJet ensures digital LED UV PVC cards printing solutions for your business by offering A4, A3+ and 50*70 cm printing platforms. Choosing artisJet's LED UV systems for card personalization printing purposes is an excellent option in terms of speed and production effectiveness as well as investment.
Details

Written by

Alina Sornea

Hits: 11499
What is LED UV Direct Digital plastic printing? A system that digitally delivers designs and photos from the computer or mobile on all types of plastic materials, from acrylic, polycarbonate (PC), polyvinyl chloride (PVC), polyethylene terephthalate (PET / APET), PETG to ABS (acrylonitrile butadiene styrene) with high quality color reproduction on flexible or rigid plastic substrates and its derivatives.
Other names of this system in the market. In different marketing directions related to the printed material applications, this system can be found under the name of direct PVC card printer, direct acrylic printer, direct plaques printer, direct Braille printer, digital signage printer, digital wall art printer, mobile cover printer, mobile case printer and more than 50 different names, based on the material or product you chose to print on with LED UV digital printing systems.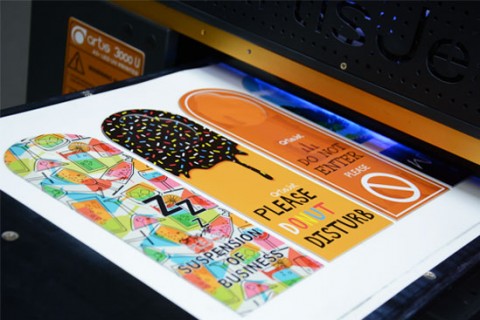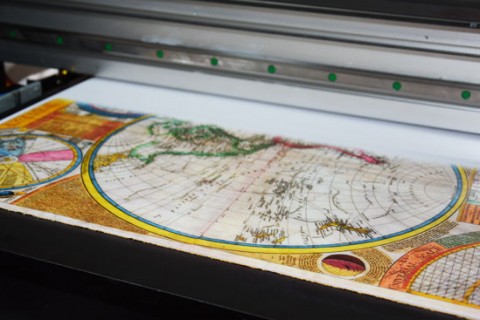 KEY BENEFITS OF THE LED UV DIGITAL PLASTIC PRINT SYSTEM
High color vibrancy, sharpness, textured, glossy and detailing results. The LED UV ink is a kind of pigmented ink which delivers rich, deep colors to maintain their vibrancy. The LED UV ink is unique due to its layering performance. We can achieve 0.3 – 0.5 mm from each printing pass through the RIP software's settings. Therefore, the print becomes touchable due to the embossed printing effect. With the varnish printing ink channel as an option, the LED UV delivers glossy effect to enhance the shining performances of the prints.
Strong color durability. artisJet print systems supports any type of plastic direct printing in any shape. Empowered by artisRIP software, artisJet direct to plastic printers are supporting white and colour simultaneously print at one pass and 3D embossed textured direct print results.
The direct plastic digital printing system is a non-scratch, non-shatter and light resistant printing. The pre-coating will enhance the durability of some certain hard plastics. In addition, test reports have shown that LED UV printing on plastics keeps a high anti – scratch level and durability as well, regardless the color or thickness of the plastic material. Printed plastic applications can last up to 5 years for indoors and more than 2 years in outdoor exposure.
Digitally printed plastic is a great option when you want extra durability or a waterproof substrate. It is a common choice for small or large signs and multiple types of cards such as business cards printing or postcards printing. Plastic printing is also available for labels printing, signage printing, name tags printing, nameplates printing, displays and electronic overlays printing, door signs printing, plastic made electronic gadgets such as power switches printing, power banks printing and others.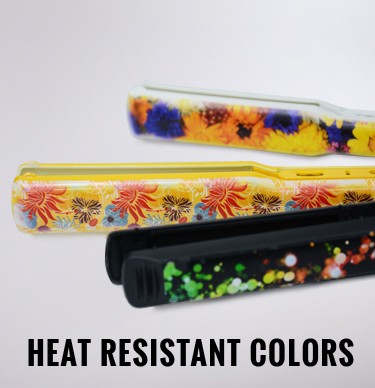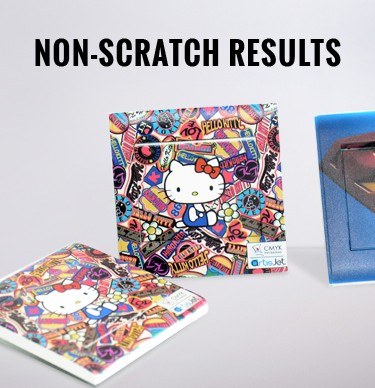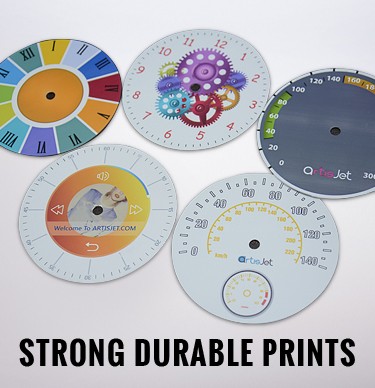 Substrate protection during the printing process. Customers who have purchased LED UV curing printers have discovered the benefits of printing on a wider range of materials as never before and one of the main reasons is the lower heat that dissipates without any damage to the substrate, not even plastic or other soft materials. The heat is transferred away from the substrates by using liquid cooling systems. The direct to plastic LED UV curing printers can be used for personalization printing on demand, for short runs or continuous productivity. This is one of the reasons artisJet LED UV systems are suitable for printing on any type of plastic media substrates (PVC, acrylic etc.).
Printing process made simple. Digitally plastic printing process is defined by flexibility, speed and accuracy for variable printing and production options. artisJet innovative specialty software improves graphic repeatability and results in faster setup and printing time making it possible to turn your design concept into final product with a great return on investment.
The printing process is about three easy to follow steps: just design or edit the images / artwork you have and import them to the artisRIP software and then print. In 3 – 4 minutes you have the product.
Cost effective. Cost is a key factor when it comes to study about a new technology. The LED UV digital direct plastic print system bears cents for an A4 size printing.
Plastic signs printing, plastic card printing, plastic indoor decoration printing, plastic key chains printing and anything that is made of plastic and can be printed, turns to be an economical printing option for large runs as well as home based businesses. The recent technological advancements have made digital LED UV printing a cost-effective alternative for plastic printing industry that can help large retailers.
Moreover, direct LED UV printing on plastics is the right choice if you want to enhance your business without any harm to the environment. artisJet LED UV technology is eco-friendly and allows production in a healthy green working environment. Personalized digital plastic printing solution is undoubtedly worth investing further on the system for additional value at a lower cost.
Details

Written by

Alina Sornea

Hits: 14025
What is Braille? Braille is a system of raised dots that can be read with the fingers by people who are blind or who have low vision. Braille symbols are formed within units of space known as braille cells. A full braille cell consists of six raised dots arranged in two parallel rows each having three dots.
The ADA (Americans with Disabilities Act) requires all public places (except government buildings and churches) to install ADA compliant signage that includes tactile lettering.
What are the advantages of LED UV Braille embossed printing? Why choosing Braille production printers? Braille LED UV technology is useful for all individuals, especially due to its ability to print raised dots in order to create Braille tactile signage for those with visual impairments. This technology provides an easier solution to making Braille applications signs, panels, keyboards for computer or other devices such as electronic calculators.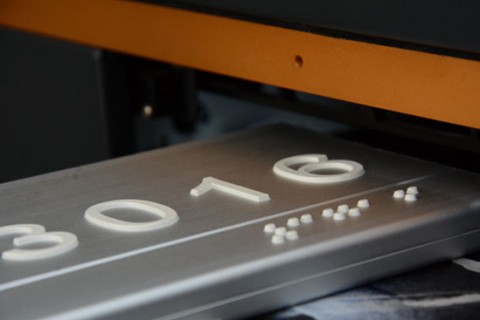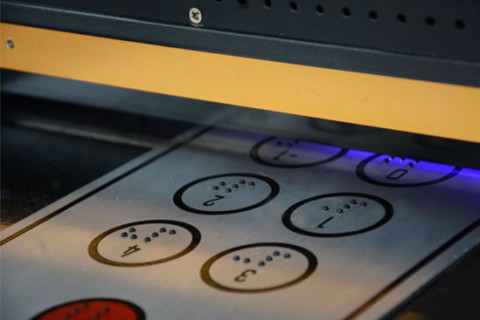 In order to produce Braille raised prints, the LED UV systems come together with a specialized software that allows printing a variety of effects and embossed Braille finish as well and the LED UV platforms will act like a Braille printer. This way, LED UV printing gains the purpose of providing assistance for individuals with vision problems.
Whereas the traditional Braille embossed printers that were made only for this purpose and which are slower and produce noise, LED UV platforms ensures high productivity at a fast pace. Moreover, LED UV printers are suitable for home or office use, even in small spaces. They do not affect the working area by producing such noise as the common Braille printers do and most important, they are environmentally friendly, using the LED UV technology which ensures a rapid drying of the ink even when printing embossed applications.
A LED UV Braille printer is not that similar to a regular printer. They operate by embossing raised Braille dots onto any kind of substrate: custom wood signage printing, custom metal signage printing, custom acrylic signage printing, custom hard plastic signage printing, custom regular PVC and expanded PVC, cardboard printing etc.
Digital Braille signage and its applicability with artisJet LED UV systems. With the recent development of tactile and raised UV-LED printing, compliant Braille signage can be created with an even greater graphics appeal and in a single printing process with UV curable ink.
Benefiting from the automatic repeat printing functionality for multiple layers with domed and rounded ink dropping shape, the artisJet direct LED UV printers allow you to deliver an inkjet height on the materials from 0.1 mm up to 10 mm at a fast production speed in one step.
These UV LED Braille printing techniques are ideally reliable for plastic substrates, metallic substrate, direct to wood printing substrates, aluminum, PVC and many more which are cost-effective, time saving and a non-proprietary solution open to UV printer users.
With artisJet LED UV technology, Braille printing becomes an easier and at hand feature, creating multiple applications for customized electronics industry, restaurant menus and other reading material, music scores and many more.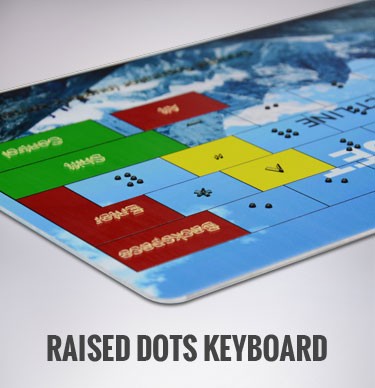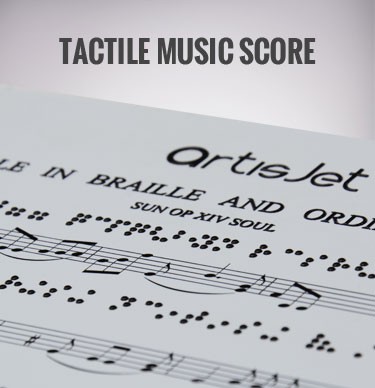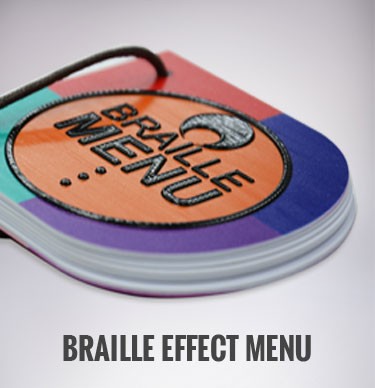 artisjet LED UV platforms have the technology and the size demand that professional Braille printing businesses need to produce small or large personalized ADA compliant signs and personalized Braille applications of all kind.
3D printing Braille characters can be applied onto consumer products, with the ultimate intent for packaging from retailers to include Braille offerings for such uses as dosage instructions on a medicine bottle, an expiration date on some sort of food packaging or anything else that could be beneficial to the visually impaired.
Benefit from the creative potential of raised printing by choosing artisjet LED UV tactile printing for indoor and even outdoor ADA Compliant Braille signage solutions and applications.
Even if you are start-up business or looking to expand the margins of your personalization company, artisJet offers professional solutions for Braille LED UV printing to reach all your printing demands.
Details

Written by

Alina Sornea

Hits: 12641
As the technology evolved, the digital printing industry brought special applications such as embossed and raised level printing. Embossed printing turned into a fast growing niche market with the potential to expand into sectors where previously there has been little need for 3D effects.
Therefore, embossed and raised color printing is an important segment of the digital LED UV printing technologies that brings innovation and business enhancement.
Originated from the type of ink that is used to print with, the digital direct LED UV printing is delivering the graphics on all the printing materials by forming a thin film due to its quickly cured original photopolymer in the ink.
What does embossing mean? Literally, embossing refers to an impression process of some design/image/logo creations or patterns on another surface like paper, metal, leather and others to make a relief.
But the old technique of embossing has changed once the technology evolved. That is why 3D embossed printing can be defined by adding 3D effect atop 2D prints to increase the visual impact of the message and the perceived value of the printed item.
3D raised colors printing and artisJet LED UV printers. artisJet UV LED system enables us not only to see the colors but also to feel the colors. How you can achieve 3D enhancement? Multiple layers of ink can be applied for dramatic effect.
The artisJet RIP Software enables up to nine layers to be printed automatically to obtain the 3D embossed textured effect, regardless the substrate you use. The DTS LED UV inks are developed to offer an excellent adhesion and scratch resistance. Once CMYK graphics are printed, varnish ink can be layered to create the 3D finish printing results with glitter and glossy color enhancement.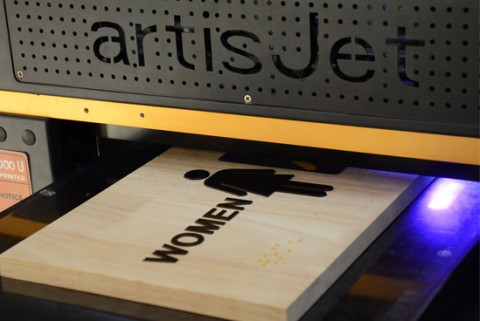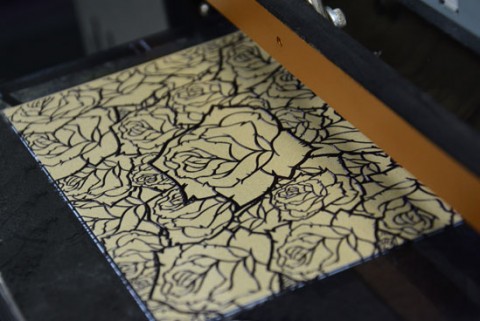 artisJet provides the highest UV curing efficiency while also providing a safer and more stable output, allowing end users to print on a wider variety of substrate with increased yield and reduced operating costs.
artisJet UV LED printers ensure just the right amount of UV energy to control dot gain and achieve a variety of printing media by using the 3D embossed and textured effects at increased speeds.
Digital 3D raised and textured colors printing from artisJet has a large applicability for media substrates in almost all personalization printing industries: hard plastic printing, white and black expanded PVC printing, wood board printing, digital acrylic printing, direct to metal printing, direct to leather printing etc.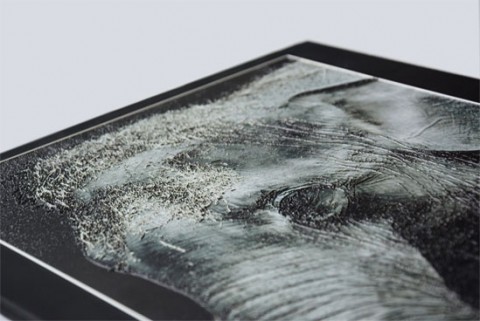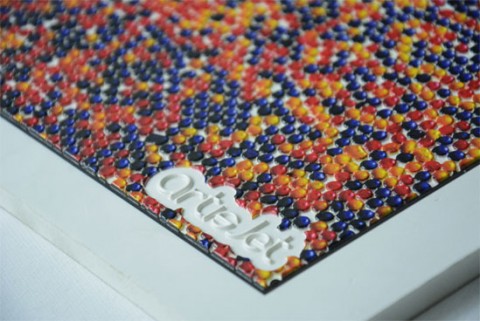 Get benefits from artisJet 3D embossed solution and print raised colors for business enhancement. artisJet offers digital 3D embossed printing for business enhancement at great production speed and accurate tactile printing results, with glitter and metallic effects as well as glossy and matte finishes.
By choosing embossed photo realistic effect you can create special and unique prints that will stand out among all applications. Moreover, raised color printing has applicability in ADA Compliant Braille signage printing.
With the recent development of tactile and raised UV-LED printing, compliant Braille signage can be created with an even greater graphics appeal and in a single printing process with artisJet UV curable ink.
Attract and capture more customer attention visually to your brands by displaying the key messages in raised colors. By stimulating the viewers to touch the images, the 3D textured print will increase the value of the printed products and make them memorable.
Achieve glossy and glitter print results for a unique perceived value on the products. With the capability to deliver glossy shinning yet raised result, artisJet LED UV digital direct printers allows you to print the key messages that you want to emphasize in a glossy 3D embossed result.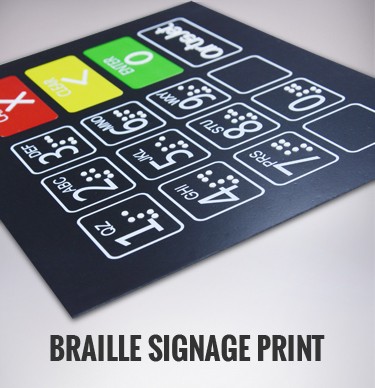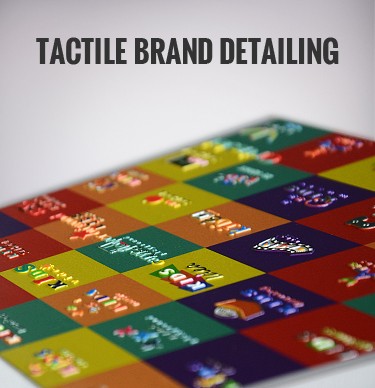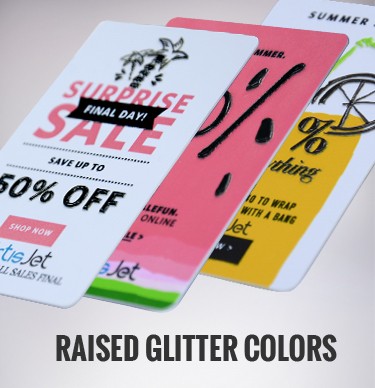 artisjet UV LED printers are the solution for all printing applications from small digital desktop A4 printers such as artis 2100U and A3+ format digital printers artis 3000U and artis 3060U as well as wide format artis 5000U A2+ printer to complex solutions, with the ability to print on virtually any various substrates, produce stunning vibrant colors and produce 3D raised images.
Applications for digital 3D embossed and raised color printing effect are growing as this printing solution engages customers in a continuously developing competitive market. Giving a dimension to the LED UV prints adds durable value not only to labels and brands but to the entire printing industry.
artisJet digital LED UV 3D embossed printing can enhance product development, transform traditional production methods, facilitates personalization printing as well as enabling direct digital applications manufacturing.
Catch the opportunity and start your business today or grab the best advantages with 3D enhancement and customized tactile printing to grow your printing business. For more raised printing applications ideas visit artisJet 3D embossed and raised color printing opportunity page and watch the video to see artisJet LED UV printers in action.
Details

Written by

Alina Sornea

Hits: 12568
All the printers will encounter problems from time to time when printing day in and day out. In order to achieve durable printing life span and highest quality your printer can produce, consistency is the main key. It is important to keep the print head in top condition and the easiest way of doing this is by simply running a test print or a nozzle check every time before printing. This way you can follow the state of your print head and find out if a cleaning is needed.
Clogged nozzles can cause many printing issues. By doing a nozzle check on a daily basis insures that you are always aware of the current state of your printer's performance.
What to do if the printer head is clogged? In a previous article, we presented some of the reasons the printer head can clog. The printer head is always the most cost part in a printer and it is a big headache for all the LED UV printer users if they are facing the problem. Before we think about how to clean the clogged head, we have to know if the printer head is really clogged.
But how to judge if the printer head is clogged becomes an essential question.
If you find that the printed image is unexpectedly faint or dots in the printed image are missing, you may be able to identify the problem by checking the print head nozzles. You can check the print head nozzle from your computer using the Nozzle Check utility in the printer software or from the printer itself.
Sometimes, even with a perfect nozzle check, the problem cannot be solved and this can be for several reasons.
Problem: When doing a nozzle check, the color stripes are supposed to be fully printed, with no interruption in the lines, but sometimes there are some gaps in the nozzle check (as in the image below) even after several software Head Cleaning and Automatic Cleaning were done already.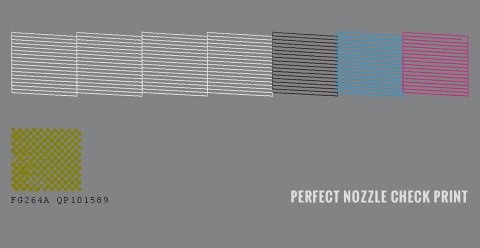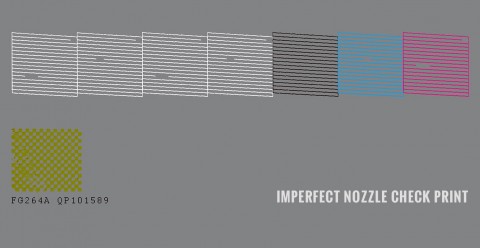 When your nozzle check is the same as the one in the picture, DO NOT go directly to treat it as the printer head is clogged!
Follow the right steps to solve the nozzle check problem.
Step 1 – ink level check. Check if there is enough ink in the ink bottles by opening the ink tanks. Refill ink if the ink tube port is already above the ink level. After this, proceed by doing the PRINTER HEAD CLEANING from the software or printer driver.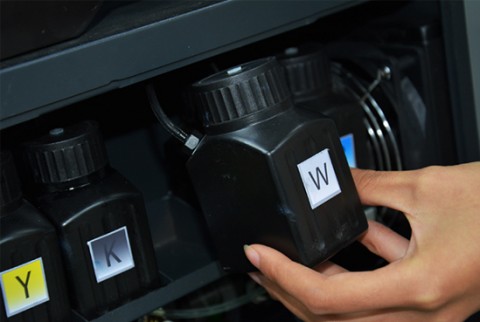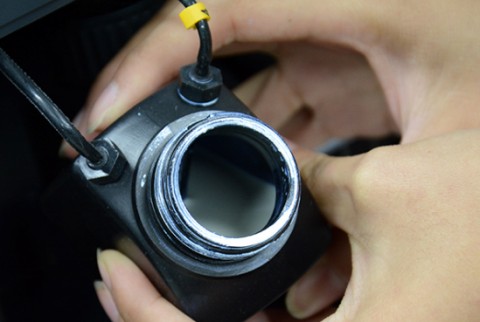 If the problem persists, try the second step.
Step 2 – Cap Top situation diagnose. Take the ink maintenance syringe and suction from the waste ink tank tube. By doing this, you can encounter several states of the problem.
Firstly, the cap top is in good situation if you can take the inks out easily with some pressure and feel the vacuum well. Then you do not have to practice the following steps but make nozzle check directly again.
Secondly, if you cannot feel the vacuum at all and there is air leaking sound when suction the ink, it means that you are dealing with a cap top malfunction and this requires replacement. The reason? As time goes by, the sponge in the cap top will be melted gradually by the solvents in the ink.
Another reason is that the cap top may be clogged if you cannot drag the syringe and you feel strong vacuum. What to do? Pour the cleaning solution onto the cap top sponge and wait for 10 minutes and suction again until the cap top is in the good situation as mentioned above.
Continue and make nozzle check again. If the nozzle check is good it means the problem is solved. But, if the nozzle check still is not good, then proceed on the following steps.
Step 3 – Damper situation diagnose. Take out the damper, the one for the color which nozzle line is not good from the carriage. If the damper is normal, then you can suction the ink into the syringe.
The damper will need replacement if you cannot get the ink out or it gets out too little but with big pressure as the damper is clogged itself.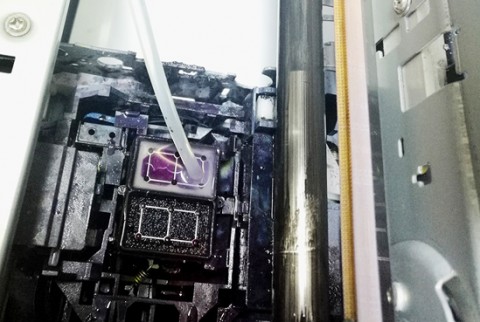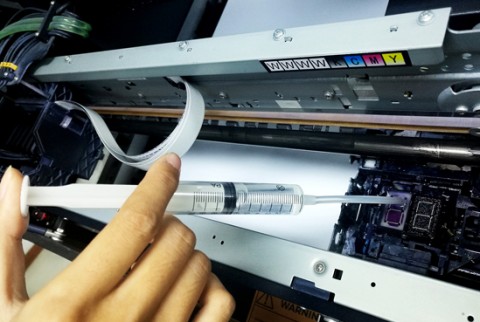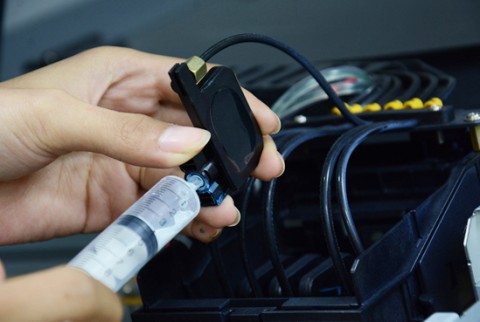 Finally, if the imperfect nozzle check still exists, then the problem will be from the printer head!
How to unclog the printer head? One mean is by manual cleaning with cleaning liquid. If the manual cleaning still cannot solve the problem, clean the head by ultrasonic device.
Details

Written by

Alina Sornea

Hits: 12485
The growing demand for customized applications has led to numerous options for printing businesses and their customers. Continuously looking to develop and enhance technologies for the printing business, artisJet succeeded to combine all the requirements to offer complete business printing solutions.
One of these solutions includes the wood printing. Wood prints are a great option when it comes for personalization industry. Much like the other choices, there are multiple ways to perfectly display an image on wood.
Wood frame printing for memorable customized applications. Wood frames come in different colors, sizes and shapes and even type of wooden material. You can print quality photos, logos and text not only on regular wooden boards, but directly onto different wood substrates, creating amazing indoor decorations or giveaways.
There is a wide variety of custom picture frames for your photos and artworks. Prints can be done on medium density fiberboard (MDF), an engineered dense, flat wooden product that has no knots. MDF is highly popular thanks to its affordability and versatility and is ideal for a range of applications, commonly used for indoor decorations.
Wood frames can take the appearance of an artistic reproduction if canvas material is stretched across it. Canvas is the most common support for paintings and also for digital LED UV printing. Prints on canvas wooden board ensure that the customer receives exactly the look and feel they want with every print, preserving the realistic result of an actual paint often used in interior design.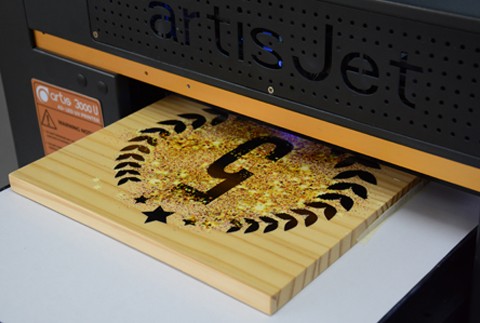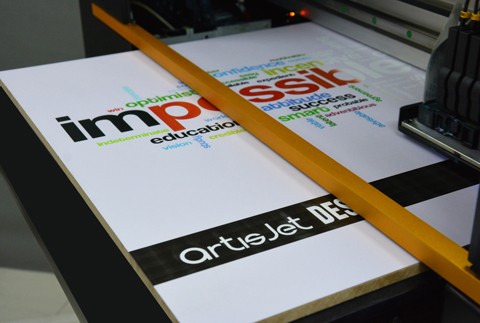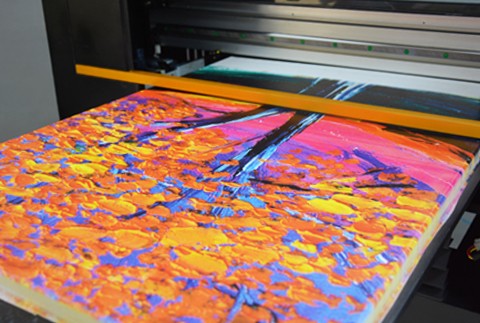 Moreover, the digital image printed directly onto wood base using a flatbed printer offers durable results allowing full image printing with high adhesion, vivid colors and textured embossed results, regardless the color of the wooden material (natural, oak, chestnut etc.).
Direct digital printing on promotional wooden office stationary. Direct printing on wooden items can increase effectiveness of your business production process, not only in terms of self-promotion but mostly for other businesses marketing awareness and branding solutions.
An easy but at the same time effective way of promoting a brand is by printed media as wooden office stationery items: wooden pens printing, wooden pen holders printing, wooden flash drives and USB printing, wooden notebooks printing etc.
Customized direct to wood pen printing is a powerful attractive and elegant tool for personalization industry and artisJet has the perfect solution in this direction. With LED UV printers ranging from A4 to A2+ sizes and the right accessories, you can print multiple colors photo quality, text and logos directly on bamboo pens with glossy finish. The matched printing jigs for pens gives the possibility to print multiple pens at one pass, even with different artworks.
A great idea to enhance the wood pen personalization business is printing on wood pen holders. This way, the wooden pens become more than a promotional items, it becomes a much appreciated gift. Direct printing on wooden USB delivers elegance and fashion and is widely applied for high quality personalized gifts with logo printing.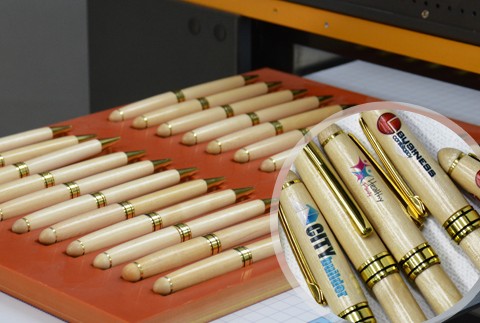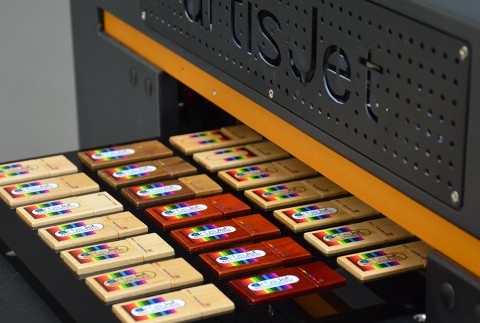 artisJet multiple wood printing ideas and benefits. There is always a chance of variances between each print, and with digital LED UV wood printing the final products are precise and consistent. artisJet custom digital LED UV direct printing on wood allows changes and manipulations to designs to happen rather quickly and with minimal effort due to artisRIP software.
artisJet digital printers with LED UV inks allow printing on a variety of wooden substrates and colors with numerous effects: a matte finish to preserve the natural wooden pattern, amazing 3D textured tactile printing to impress with, edge to edge images prints with perfect display and more, everything achieved with speed and accuracy.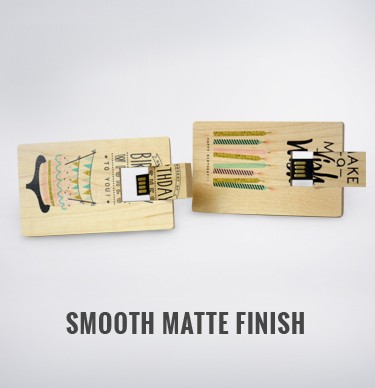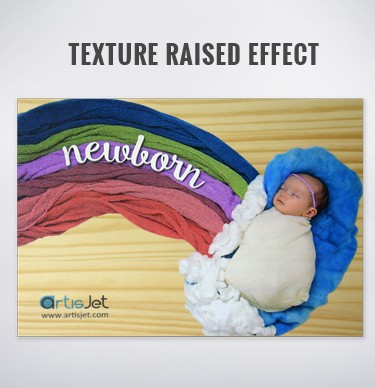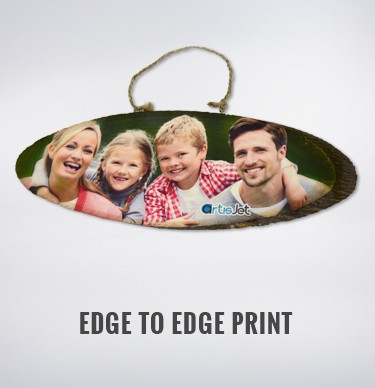 From small wood items printing such as USB, flash drives, coasters and others to large wood frames printing, wood signage printing and many more, artiJet LED UV printing platforms are the solution for wood printing on demand, speeding up the process and offering printing capabilities due to its many advantages that outweigh other forms of printing.
Compared to other methods, artisJet digital LED UV direct printing on wood substrates provides consistency, variety and high quality and economical options for end users.
Details

Written by

Alina Sornea

Hits: 12439
The UV LED printer head becomes one of the main problems for all the printer users while enjoying the benefits from the UV LED printing technology.
Why the UV LED printer head is more easily to be clogged or blocked? Start from the inside of the printer head itself (take Epson DX5 as an example). The golden surface has 8 chambers and each one contains 180 nozzles with about 1.5 nm diameter (1).
Clogging possibility No.1. The printer head has 8 ink damper holders, one holder for each color (2, 3). The damper is an important part to filter the inks from the ink tubes to the ink heads. The damper holder/filter can cause the clogging in the situation of:
1. Expired ink - when the ink inside the holder is bad quality or there is chemical change;
2. Long time without printing - the ink inside of the head is dry.
Solution:
Do not take the printer head out when the printer will not be used for less than 10 days, but use self-automated maintenance module from the control system.
Do not use the printer where the light is strong, especially direct sun light.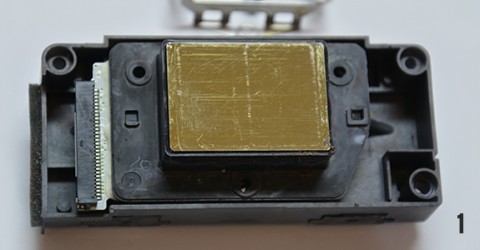 Clogging possibility No.2. Once the electronic part of the printer head is put aside (4), the manifold or adaptor will be exposed (5). Backside of the electronic print part, there is a channel for each color (6). Removing the rubber fixer as seen in the previous image, there are better displayed the eight holes where the ink will follow into the ink chambers are displayed better (7).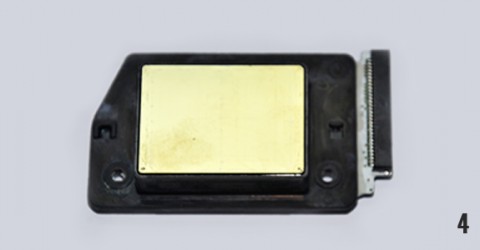 The next step is taking away the gold mirror panel from the back side of the electronic part which will allow seeing that the ink is staying in the plastic rubber container and then it is fired and shot out via the piezo vibration. There are 180 nozzles on each black column (8).
Notice: Even though the nozzles in the column are very small, the ink is hardly clogged here from drying or sedimentation if the ink is of good quality within shelf life.
The main reason for clogging is the Mirror Gold Metal Film! This gold mirror film (9) is the last point before the ink is printed out.
Due to the UV LED ink characteristics, the ink hardly dries or decants from inside. It is mainly clogged right at the surface of the mirror gold metal film. Why? One of the reasons is that during printing, the printer will create some powder due to the UV ink features and it will make the mirror side dirty. Another reason is represented by the printer head which is not wet enough and the ink inside will get dry to some degree.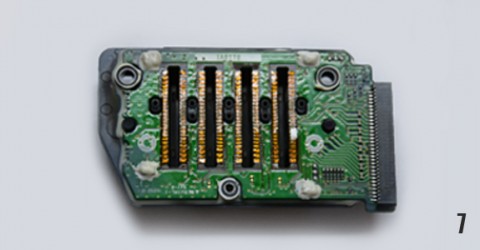 To summarize, the printer head clogging happens for two main reasons:
1. Ink sedimentation which happens when the ink that is used has no quality or is expired and also when the printer is not in printing module, but it lacks on maintenance.
2. Ink drying which happens because of the improper maintenance that doesn't follow the user manual request and also because of the long exposure of the printer in strong sun light environment.
The head clogging happens mainly because of the Mirror Golden Metal Film from outside to inside gradually. 85% of the printer head clogging is from this part and not any other part.
How to avoid the printer head clogging?
The ink sediments can be avoided by selecting quality inks and store them in the right environments. Also, activate the self-automated maintenance module if you are not going to use the printer. Moreover, change the consumables often (every 2 – 3 months) from ink bottles, ink dampers and wipers and cap top as well.
The ink drying can be avoided by operating the proper daily maintenance and cleaning the powder created from the printing to the Mirror Gold Metal Film. Avoid printer exposure under direct strong sun light environment and UV lighting resources as well.
Details

Written by

Alina Sornea

Hits: 11450
artisJet ink system refers to a whole system installed in the artisJet direct to substrates printing machines. It's a complex system and at the same time very simple to follow. The ink system has multiple parts, each one with a specific functionality: to pump, transmit, filter, fire/shoot out, wipe/clean the ink as well as storage the wasted ink. Moreover, the ink system has a self - automated maintenance functionality.
Ink containers (ink bottles). It refers to the ink tanks displayed in the form of ink bottles or refillable cartridges. artisJet is applying the open sourcing small ink bottles (1) with a volume capacity of 200 ml of inks for each ink color for continuous ink supply system (2). WHY? In the first place, because is easy to refill inks at a low cost for the machine user and their continuous production with portable loading, filtering and refilling system.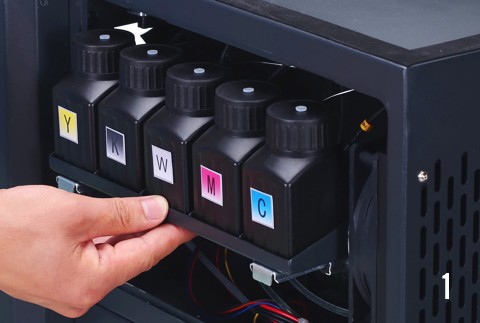 The second main reason of choosing accessible and refillable ink containers is that the small ink bottles will avoid decantation of the ink sediments if the ink will stay in the bottles for a long time. That is why, it is recommended to use the inks within 45 days, and otherwise the TiO2 from the LED UV ink will settle down gradually affecting the ink quality and also the entire ink system. The ink consumption is very low in artisJet digital direct to substrates printing systems. We need only 30 ml of all inks combined for each printed square meter. To understand better, a printed square meter can be translated into about 130 IPhone 6 mobile covers with full printing coverage.
There are few operation tips for the ink containers: to replace or clean the ink bottles every 3 – 5 months and to avoid spraying when refilling the ink bottles and to follow the operation menus.
Ink pumping (or ink pump / ink service station). The ink pump (3) refers to a system that suctions the ink from the containers and it will direct the ink into the entire ink system via a motorized pump (4) with the spongy cap top (5) connected to the printer head (6) using vacuum power. The entire pumping system is structured as it follows: pump motors, cap tops and plastic frames.
A pinion gear of the pump motor rotates in the clockwise direction and the ink is suctioned. The cap tops unit is designed to make airtight in the cap sticking fast to the printer head surface so that the ink suction can be performed by the driving force of the pump unit. When the printer is in standby status or is power off, the cap unit prevents the ink from thickening.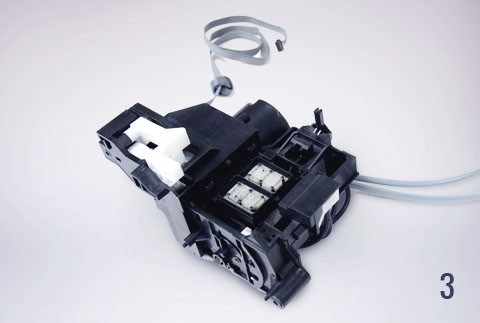 Operation tips for ink pump: keep practicing the cleaning of the cap top by automatic cleaning and replace the cap top every 3 months.
Ink transmitting (ink tubes). These refers to a system or a part that makes the path for the ink delivery to the printer head. artisJet applies 3*2 mm of dark plastic tubes with a standard length of 1.5 meters protected by the ink tube tank (7). One end of the ink tubes is connected to the ink tanks (8) and the other one is connected to the damper (9). Each ink tube has a number code (10), from 1 to 8 in the situation of an 8 ink channels printer (C, M, Y, K, W, W, W, W) as artis 3000U LED UV printer is.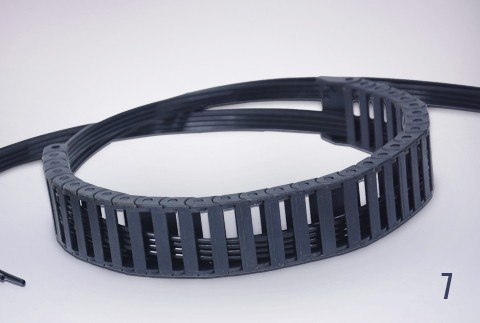 Ink filtering (ink dampers). It refers to a part connecting the ink tube to the printer head, containing the inks and filtering them before the last step to ink firing. The dampers (11) are made of plastic with foil filtering matt inside (12). The black port of the damper makes the connection with the printer head (13), while the ink tubes are fixed on the golden ports of the damper (14). The ink filtering is installed on the carriage and it moves with it. There is one damper for each color.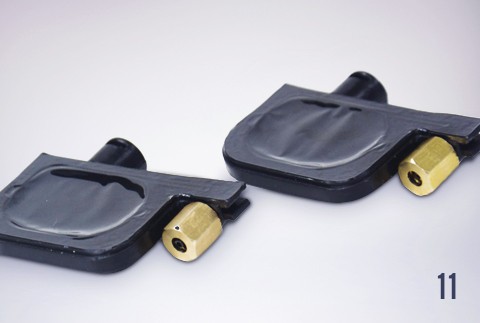 Ink firing. This is the part of the process when the colors are fired to the substrate. The printer head is the one responsible with shooting the inks onto the printing materials and it is placed on the carriage cart. The functionality of the ink firing process is based on the mother board.
Before firing ink to start a printing process, a nozzle checking must be done. The purpose of nozzle checking and head cleaning is to check that all the colors can print well and this way you can keep the ink system work properly.
Ink wiper and ink cleaning. The ink wiper (15) is a part of the ink system that is made from silicon rubber. The wiper is installed nearby the ink pump and its role is to clean the wasted ink during the printing process on the mirror side of the printer head.
Wasted Ink Tank. During the pumping and printing process, the wasted ink is stocked into an ink bottle (16, 17).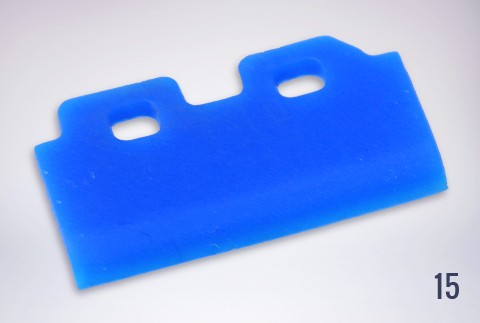 Ink system maintenance modules. There are two ways of safe maintenance of the ink system. One way is the self – automated maintenance module or automatic cleaning functionality (18) which refers to a system that powers the ink system maintenance on demand when the user is away. Another way of doing the cleaning maintenance is manually.
Details

Written by

Alina Sornea

Hits: 1073
Whether you are new to digital LED UV printing or an experienced user, this article aims to help you in understanding better the artisJet LED UV ink system. But first, there are few points we have to highlight regarding artisJet LED UV technology.
Flash On Ink Firing System. One of the most important features is the Flash on Ink Firing System (FOIF) which makes the LED UV printer to electronically activate only the UV LEDs when the ink is fired. As a result, the printer head lifetime is maximized and it lasts up to 8 months of continuous operation. The UV LED module can last up to 25,000 working hours. FOIF helps to protect the whole ink system at the same time including the ink pump, wiper, dampers and cap tops.
Control On Demand System (COD) and LED UV curing. Designed for flexibility and simplicity, artisJet COD system is digitally controlling the UV LED curing mode to adapt for different substrates and working environments. The LED UV curing is a technology that has been advancing in the last few years and is considered as the best available on the market today.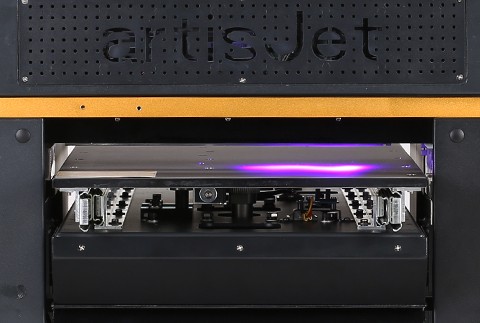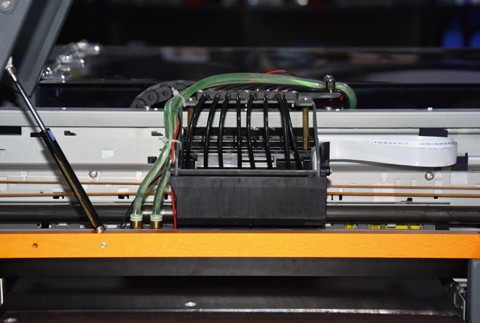 artisJet LED UV Continuous Ink Supply System. CISS Ink Systems are designed to offer quality printing results without wasting time by changing cartridges. The continuous ink supply system is made of refillable ink tanks that are connected to the printer head until the ink is shoot out to the printing materials. Unlike the traditional ink cartridges which often requires replacements, the CISS allows the 100% utilization of the available inks making it suitable for high volume applications, therefore is cost saving.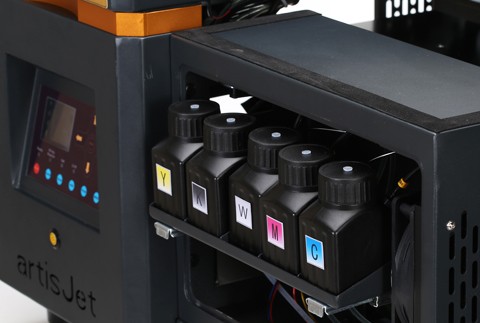 LED UV ink system and its components. A LED UV ink system is made of multiple component parts as follows:
Ink bottles, which contain the ink liquid and is the ink source of the printer; the ink bottles comes in 3 types of containers for every user needs: 250 ml, 500 ml and 1000 ml;
Ink tubes, which help transferring the inks from the ink bottles to the carriage cart; a tube fixer is stabilizing the tubes onto the carriage;
The ink dampers filter the inks while transmitting the inks from the ink tubes and connecting to the printer head holders;
The printer head, which is the one responsible with shooting the inks onto the printing materials, it is placed onto the carriage cart.
The wiper is a small part that wipes the waste ink on the printer head mirror back side;
The ink pump powers, cleans and suctions the inks during the printing work;
The waste ink tank contains the waste ink accumulated from printer head during print.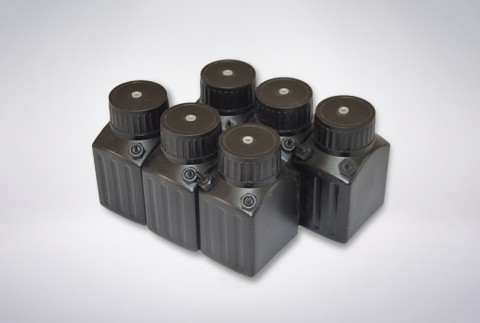 Benefits of LED UV CISS ink system. When it comes to printing industry, the LED UV curing helps your business to move away from adverse and harmful toxic drying methods. Enjoy the many improvements by moving towards safer and eco-friendly working environment.
A LED UV system is a game changer and a main characteristic is the instant curing of the inks, so there is no need for drying time or powder. Moreover, you get the possibility to print on various materials, without constraints, even on heat – sensitive substrates and achieve high-end printing effects on plastics or any other material that don't absorb inks.
Details

Written by

Alina Sornea

Hits: 1491
Direct to wood coaster printing to stand out from the crowd. Numerous materials to print on and one of them is the very versatile wood. Wood is a natural product and can vary in appearance. Let's take for example the wood slices which can be made out of natural tree branches. These can be turned into many things and wood is the most suitable substrate to create out of ordinary custom printed drink coasters. Besides being a table accessory, natural wood coasters would be great items to display around the house or to showcase special moments as memorable personalized gifts.
Personalized natural wood coasters – a better way of promoting an event. Decorative natural wood coasters made from wood slices do more than protect surfaces if they are used as items to promote the specials in your restaurant or pub. Coasters can vary in diameter and thickness and this is why you can choose a simple look by printing on thin wood substrate finishes or by printing on rustic wood coasters for durable and impressive personalization results.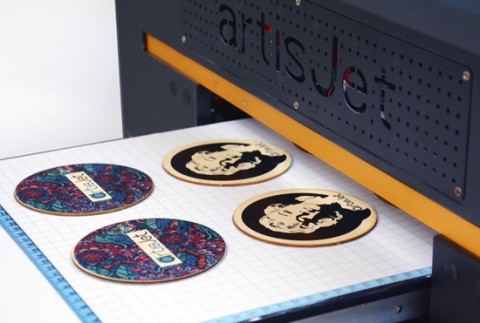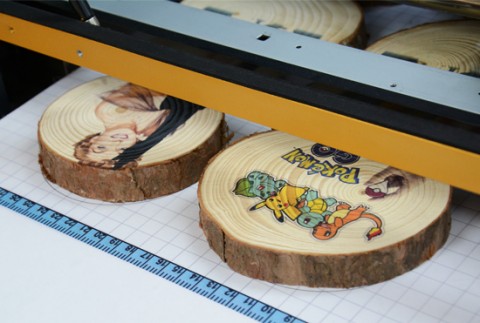 From simple ideas to outstanding printing results. Personalized wood coasters are suitable for any LED UV printers, giving the possibility to print any colors and shapes directly on the surface of the finished or natural wood coaster. Each custom wood coaster is unique, mainly when printing on lightly sanded or smooth satin wood surface, achieving both durable vibrant colors and natural texture of the wood substrate.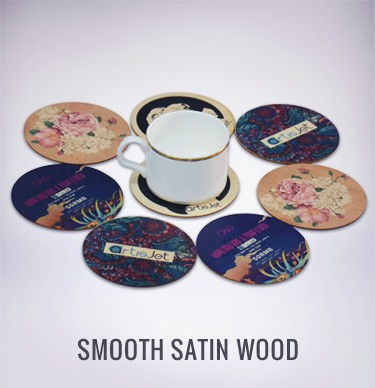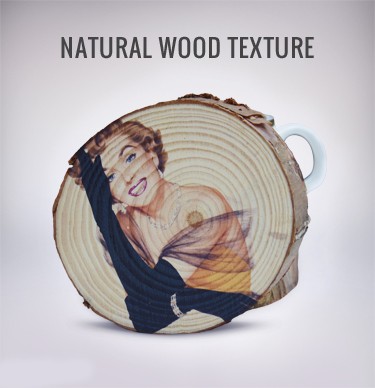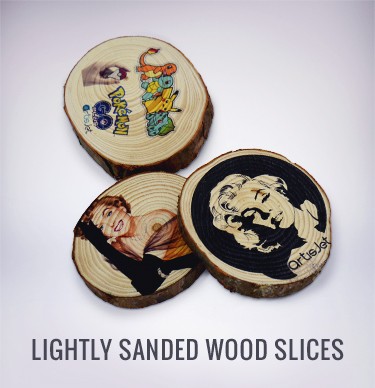 artisJet technologies to support customer ideas. When it comes for wood coaster printing technology, one of the most important customer needs is the flexibility of producing their printed items and that means reducing costs and increasing benefits. Printing by sublimation can be quite expensive, while choosing direct to wood coaster LED UV technologies can be cost –effective due to multiple items printed at one pass. Secondly, is about the wood substrate compatibility with the inks and the heat resistant which is enough to withstand the UV lights during curing. Also, the inks on wood are water resistant, producing long lasting digital LED UV printed artworks on wood coasters, even when exposed outdoors or if water is spilled multiple times on the wooden coaster.
That is why, artisJet works hard to transform the customizing printing process in an easy and fast operation and LED UV artis line printers meets all these requirements. From A4 to A2+ size solutions, direct to wood coaster printing as well as any other wood substrate media, such as wood frames, wood packaging, wood pen and anything you can think of that is made of wood, has never been easier and more available to start a printing business. Request a sample and develop your ideas with artisJet.
Subcategories