LED UV PRINTERS
PORTFOLIO
DIRECT TO SUBSTRATE PRINT ENGINE FOR YOUR HIGH VALUE BUSINESS
UV-LED printer technologies refer to a non-impact, inkjet printing technique that instantly cures jetted ink droplets directly onto the printable substrate. The UV-LED lamp that houses the LEDs emits energy onto the specially formulated UV-LED ink, which contains photo initiators and are reactive to the energy emitted by the UV-LED lamp. UV-LED printing offers instant curing of a digitally printed image, with the ability to print onto a WIDE variety of printable media, achieving a unique 3D raised printing effect. UV-LED Printing is environmentally friendly, with minimal emissions and low energy consumption.
PRINTERS FOR YOUR SUCCESS
To secure your success in high value personalization business, you will need to be equipped with the most reliable printing devices to have your orders done faster, smarter and better.
FIT YOUR ENVIRONMENT
artisJet offers solutions with A4, B3, B2, B5 and dedicated application-oriented printer for different scenarios and environments from home business, store business, shopping mall business, kiosk business, printing house, design studio, printing production factories, and other scenarios to be sure it fits your printing business necessities.
AT YOUR CONVENIENCE
Empowered by the artisJet WorkStation, artisJet printers are printing directly from any third party software including Photoshop, CorelDRAW, Adobe Illustrator, Affinity, CAD, etc.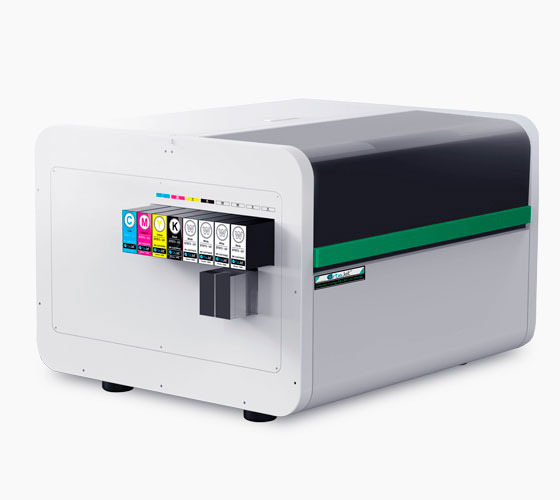 ---
Print size even bigger than A4
Print color with 5 channels CMYK+WW
Print on 90% of all materials
3 min / A4 size printing speed
0.05 - 0.15 USD print cost / A4 size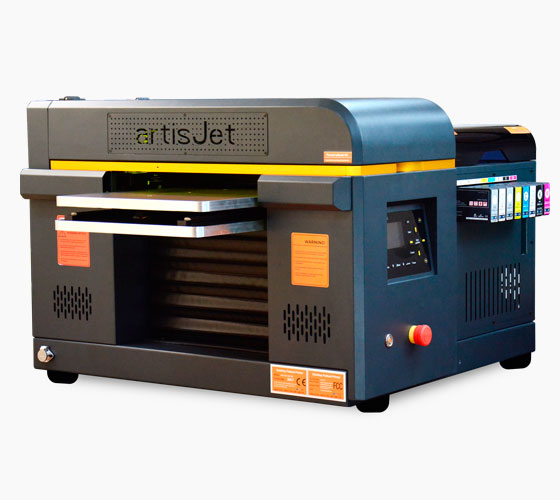 ---
Print size W36*L50*H17CM
Print color with 6 channels CMYK+WWWW
Print on 90% all flat materials and rotary
Fully automatic table load
Various print effects including Braille dots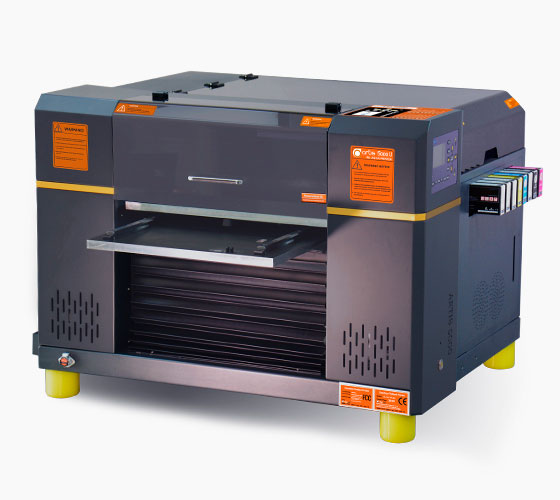 ---
Print size W50*L70*H25CM
Print color with 6 channels CMYK+WW+VV
Print on 90% all flat materials and 360 rotary
Fully automatic table load
Embossed, Braille, Varnish print effects & more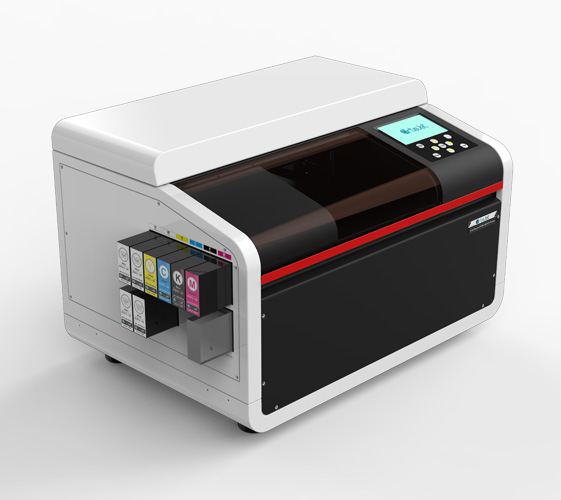 ---
Print size W15*L20*H5CM
Print color with 6 channels CMYK+WW
Small batch custom items printing
Print auto-detection and one-click operation
Open source APP integration via HOT folder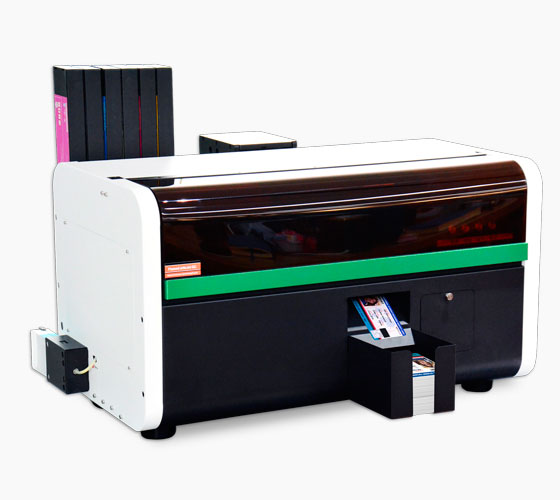 ---
80 pcs / min print speed with M6 cards
CMYK print colors with W as option
Continuous automatic print loading
No manual operation during mass printing
UV Digital Micro Piezo print technology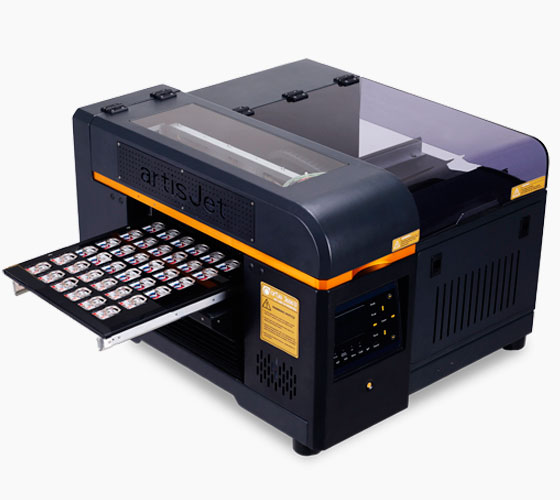 ---
Print size W28*L60*H10CM
Print color with 8 channels CMYK+WWWW
6 minutes for full A3 size printing speed
Lateral loading architecture
Embossed printing & photo realistic effect
---
Print size W18*L29.7*H5CM
Print color with 6 channels CMYK+WW
Continuous ink supply system
4 minutes for full A4 size print speed
Y axis servo motor for increased print quality