ARTISJET PERSONALIZED
UV VARNISH PRINTING
SPOT UV VARNISH / MATT VARNISH / GLOSSY VARNISH PRINTING

Varnish is basically clear ink and can give glossy, satin, matt and spot varnish printing finishes. artisJet LED UV Varnish is nearly instantly cured by advanced UV LED system, not only acting as a protective layer which allows you to enhance and protect the quality of the printed images, artworks, texts or logos, but also presents a shiny and dramatic color effect.
Spot LED UV Varnish,
a versatile,
affordable and high impact printing effect
Spot LED UV Varnish is a clear ink that implies partial coverage on the chosen spots or area of the printed surface, while leaving the rest of the pieces unvarnished.
With the Spot LED UV varnishing, the LED UV inks will highlight specific texts or images, logos to create an elegant gloss effect and attractive look.
The extensive experience artisJet has gained in the Spot LED UV Varnishing has helped us develop a wide range of printing effects,  such as spot gloss, matte varnish, 3D relief with raised varnish, subtle relief, strong printed textures, and scratch-resistant prints even for outdoor items, such as signage printing and door signs.
---
Opportunity and Challenge for
Varnish Printing
---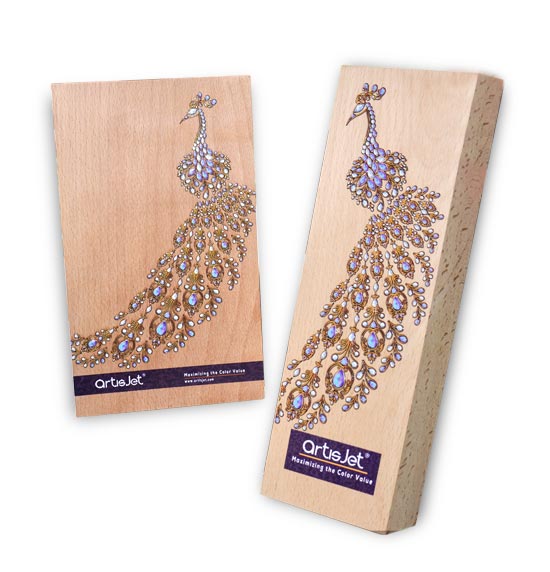 There is a wide variety of specialty printing techniques available for customers who are interested in setting their printed products apart from the ordinary masses.
Varnish is considered to be one of the best methods available to enhance the appearance of a printed substrate which creates a lasting impression. Varnish can be applied either before or after the printing work to the printing area for shiny effect or to highlight specific areas by adding depth to a logo or image.

While many people use the word varnish as a catch-all concept, you must know there are varnishes (clear inks), aqueous coatings (water-based), and UV coatings. 
With the enhanced artis 5000U UV printer platform, the Spot LED UV Varnish adds a gloss finish and UV coating that helps your signs stand up better to the elements outdoors. Moreover, it provides excellent protective quality as well as a raised touchable effect as the 3D embossed effect and Braille tactile effect, often used in direct to signage printing.
Main
market applications

for Spot UV Varnish / Matt Varnish / Glossy Varnish printing

artisJet UV varnish technology is successfully used for wood printing, business cards printing, wedding invitations and wedding cards printing, packaging printing, interior design items such as photo frames and wall decorations, special gift ideas, promotional items, corporate items, gift boxes, cosmetic packaging boxes, luxury paper bags, phone cases, personalized mobile accessories, book covers printing, brand logo printing on boxes to much more. It depends on your ideas, imagination and customer's requests.

Flexible varnish printing options. is a powerful attractive and elegant tool for personalization industry and artisJet has the perfect solution in this direction. With artisJet LED UV printers ranging from A4, A3+ to A2+ sizes and the right accessories, you can print multiple colors photo quality, text and logos directly on wood pens with glossy finish.Empowered by artisJet V.9.0 Print Manager, the user is allowed to select their desired varnish print result from matt varnish effect, glossy varnish effect and spot varnish effect by one click. 

Matt varnish. is the most popular finish used for printing different products such as wood frames, wood packaging and many more. Using a matte varnish in the case of imagery printing tends to soften the image, giving it a vintage matt look as well as a lush tactile quality to the printing surface.

The glossy varnish offers a smooth, shiny and glossy surface of the printed substrate. In the sunlight, the surface reflects light and that is why the printed media has the very bright and lustrous color.

When the varnished areas are exposed to LED UV light,drying happens almost instantly. This is one of the reasons why the Spot LED UV Varnish application can achieve such a high level of precision.

High standard shining colors Deliver a diamond printing result on demand. It raises the color performance into a higher level and protects the color to extend the print life.

Varnish LED UV printing provides excellent protective quality as well as a raised 3D embossed touchable effect, often used in direct to Braille and signage printing.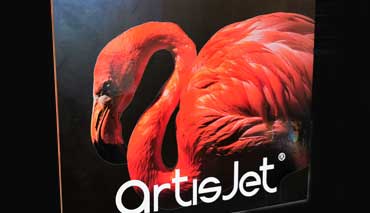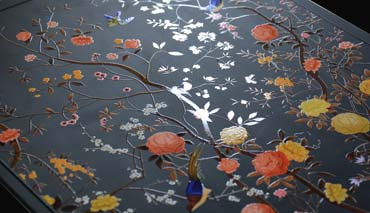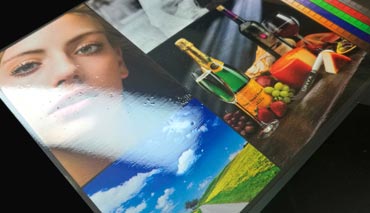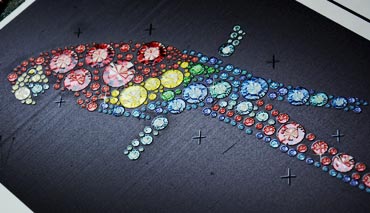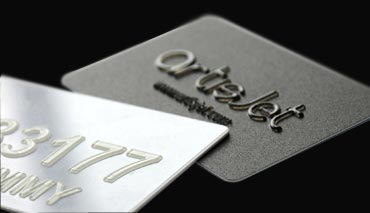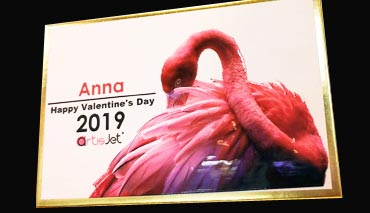 artisJet
personalized LED UV Varnish printing,

Spot / Glossy / Matt LED UV varnish printing solution

Varnish can be printed first, as a base for the CMYK colors to ensure color performance and even raised effect. Also, it can be applied after the artwork colors were printed to provide a glossy look or vintage matte finish, depending on what result you aim for.
No matter the effect you aim to achieve from varnish printing, you have to take advantage of the features from this type of printing and incorporate it to your business. From luxury cardboard / metal / wood packaging to wooden boards used as indoor decorations or multiple types of substrates used as outdoor and indoor signage, as well as direct LED UV printing on phone cases or electronic gadgets and many more, varnish printing with artisJet offers multiple possibilities for your printing business and for your customers.

Small operational size
It only requires one computer PC and a working table.

Easy operation
Print directly from the computer software.

The
Benefits

of artisJet Varnish printing
By varnish printing, the colors appear noticeably richer and vibrant and add the benefit of the fast drying of print on the production line due to LED UV instant curing drying process. 
Believe it or not, varnishing makes easy to clean and handle a LED UV digitally printed image. To sustain this idea, find out that varnishing can offer durable prints by making them water resistant prints. Being able to splash water on a varnish printed item can add value for customers because this way they have the possibility to print applications such as direct LED UV signage printing that can last longer even outdoors.
UV
Varnish Printing

with artisJets
PRINT SAMPLE
REQUEST
ASK FOR A FREE PRINT SAMPLE
Thank you for your interest in artisJet and our products.
Complete the form bellow and we will ship you a sample printed on our printers. The sample part will help you visualize what you can create with a artisJet printer. Explore the applications to discover the one that fits your needs.
If you have a preferred artwork that you want to be printed, please send it to This email address is being protected from spambots. You need JavaScript enabled to view it.