---
"I like the level of automation; you don't need too much of human maintenance."
Join us on an inspiring journey as we bring you the story of Oliver, an ambitious startup entrepreneur from Zimbabwe, who embarked on a trip to China to explore the world of UV printing and how it could be of value to starting a printing business in promotional materials.
In this captivating video, recorded during Oliver's visit to artisJet Headquarters, we delve into his remarkable experience and the invaluable insights he gained during his time with us.
The Backstory
It all started with Oliver's arrival in Beijing and immediately reached out to artisJet to arrange an impromptu visit to our HQ. One of our colleagues, promptly went to the train station to personally welcome Oliver and guide him to our main office. What followed was a remarkable journey of discovery and exploration.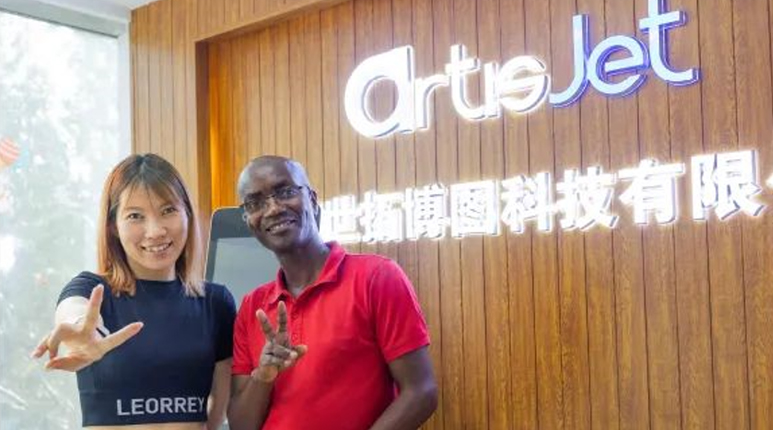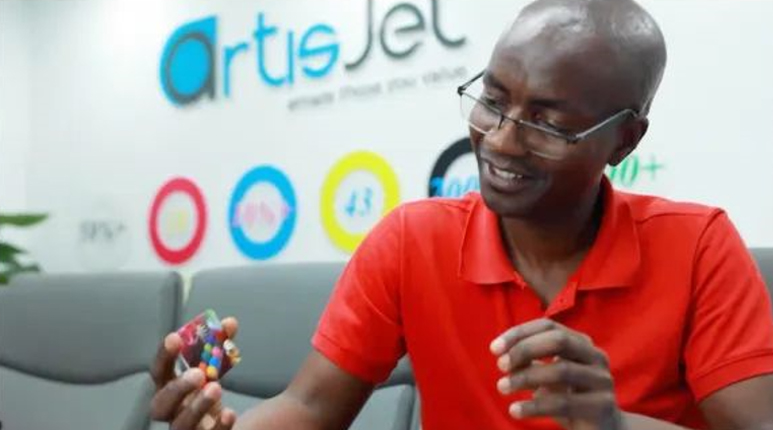 Oliver's Experience
During his visit to artisJet, Oliver had the unique opportunity to get hands-on experience with our range of cutting-edge UV printer models.
He immersed himself in the printing process, experimenting with different features and applications, all while receiving guidance from our knowledgeable team.
His goal was to find the perfect printer that would complement his customization business needs back in Zimbabwe.
The Interview
Before bidding farewell, Oliver generously agreed to sit down with us for an in-depth interview. We discussed his business journey, the challenges he faced, and the pivotal role artisJet could play in empowering his printing operations.
In this video, you will witness Oliver's candid reflections, as he shares his firsthand experience with artisJet and how it has expanded his perspective regarding the diverse range of possibilities and opportunities that his business could explore and leverage.
Join Us!
We are grateful for the meaningful connections we are forging with entrepreneurs worldwide and we invite you to witness Oliver's inspiring journey as we unveil the potential that artisJet Instant Print Solutions offer to ambitious entrepreneurs worldwide.
Did you know? To arrange a visit to artisJet HQ in China to experience the latest technologies and features in person, you just have to fill in the form on our website.