artis proV6
THE VERY NEW A5 MINI LED UV PRINTER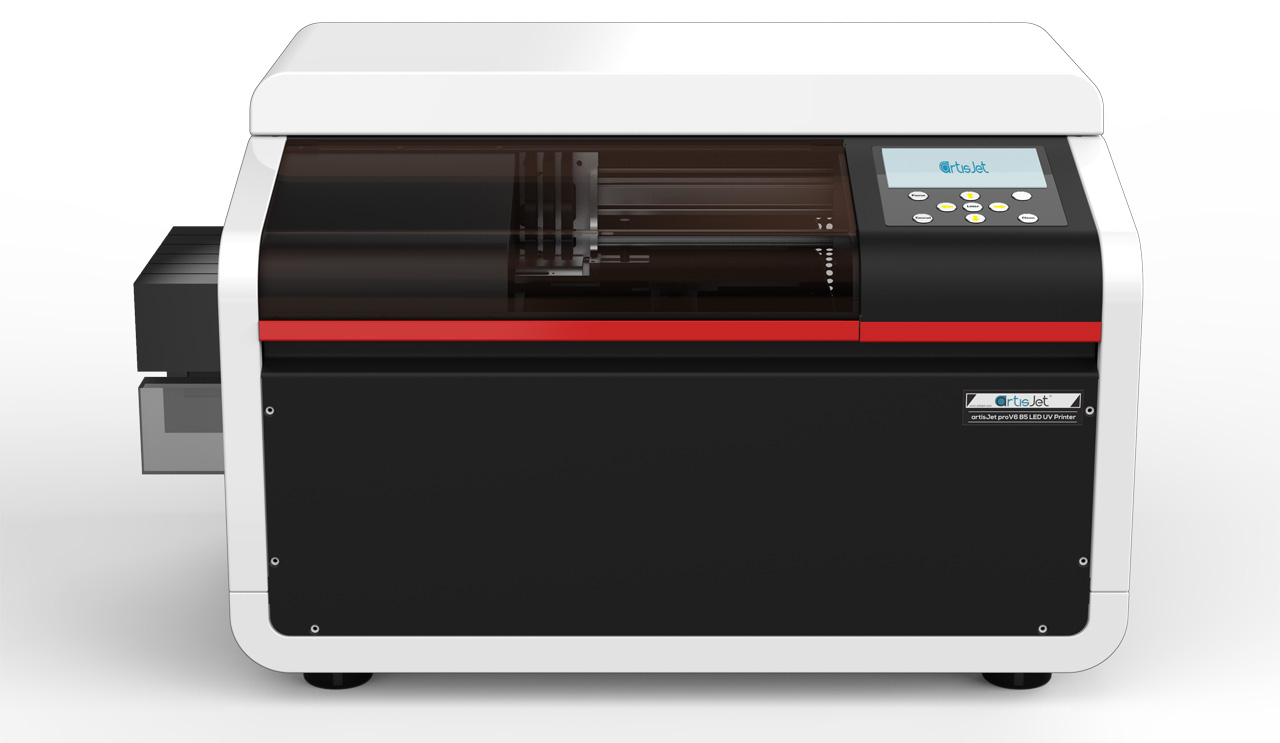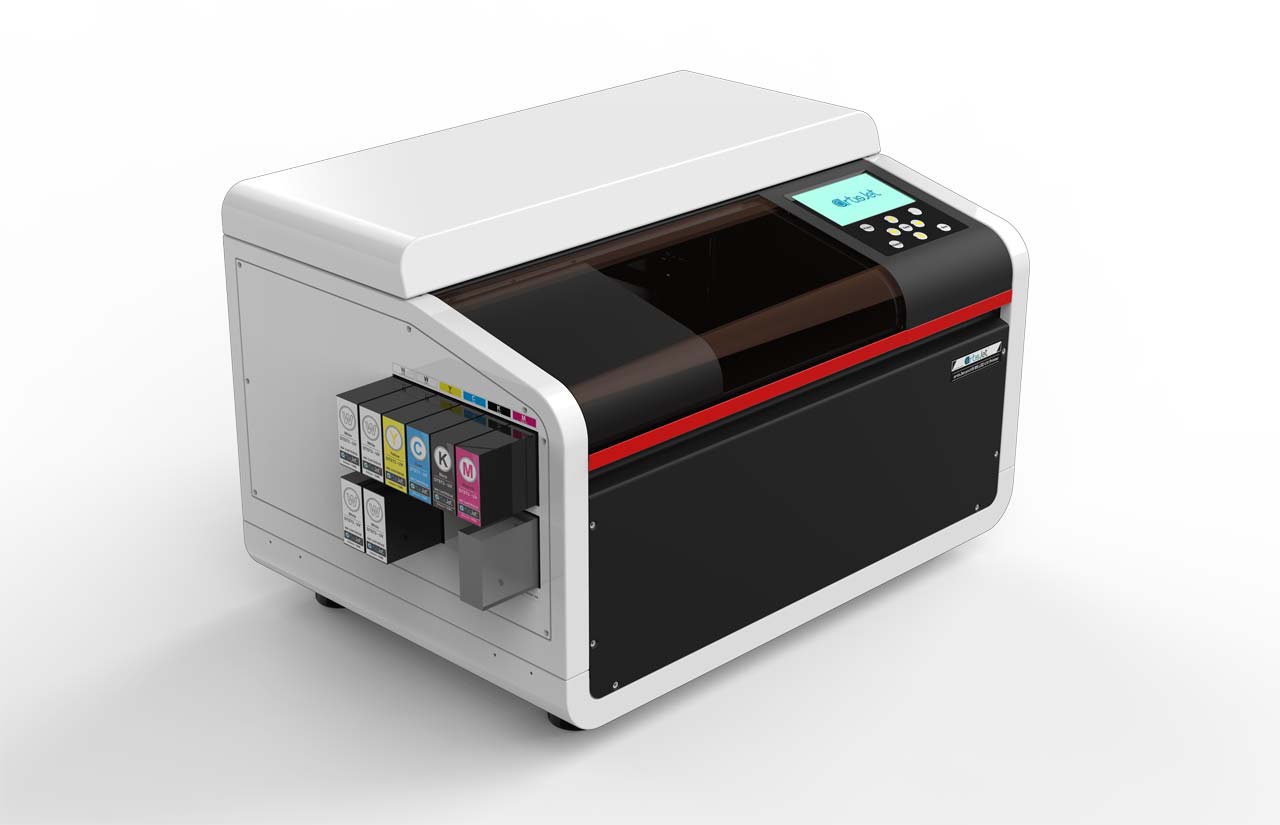 Increased versatility
Through on demand printing: cosmetics(lipsticks, makeup cases etc), promotional products, VDP cards, smartphone creative accessories.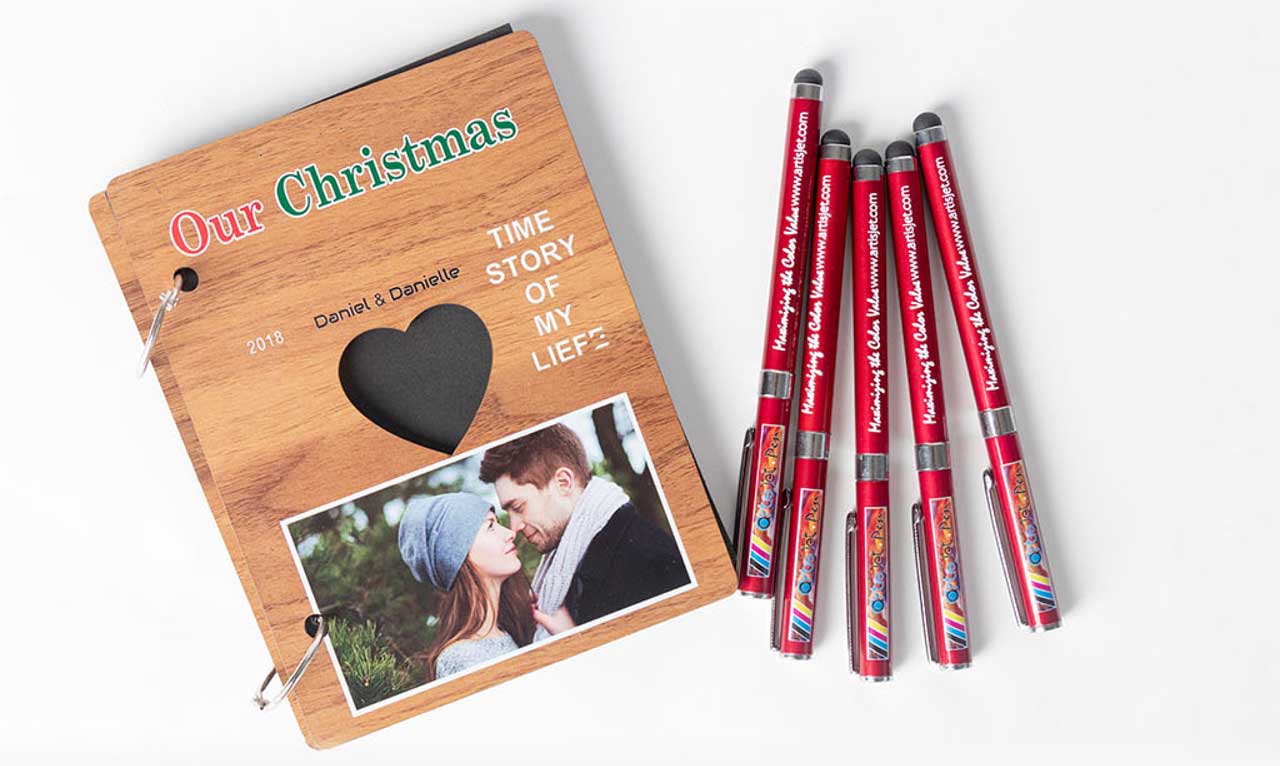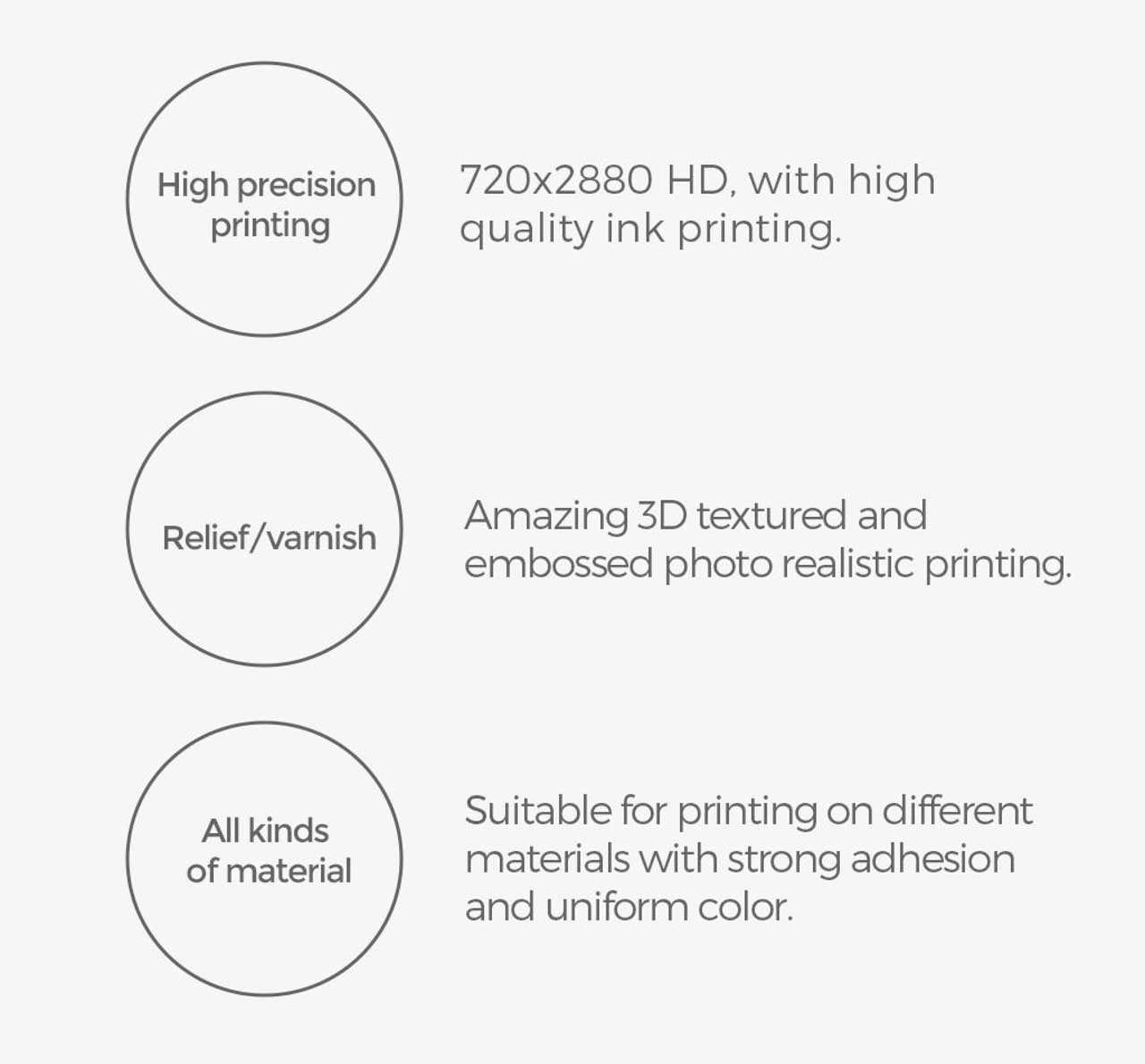 Applications
Designed for color value, developed to explore all possibilities.

Put small
Save the floor area to create greater efficiency.
Compared with Pro V6, Pro V6 has a smaller size and covers and area similar to A1 printing paper, which is suitable for the use of shop scenes.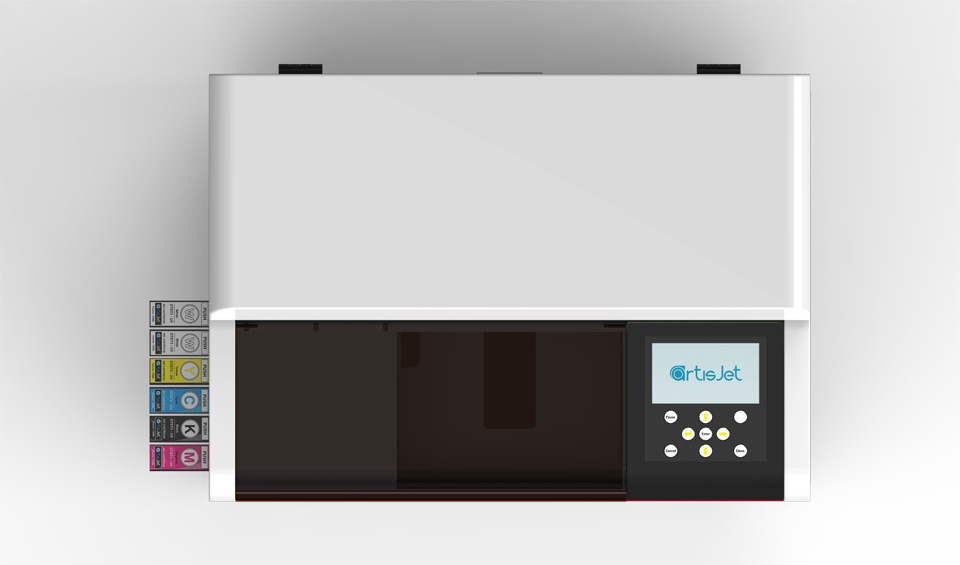 Senario
Suitable for small batch printing customized items, to bring more value to your products with a Pro V6, you can start the road to entrepreneurship.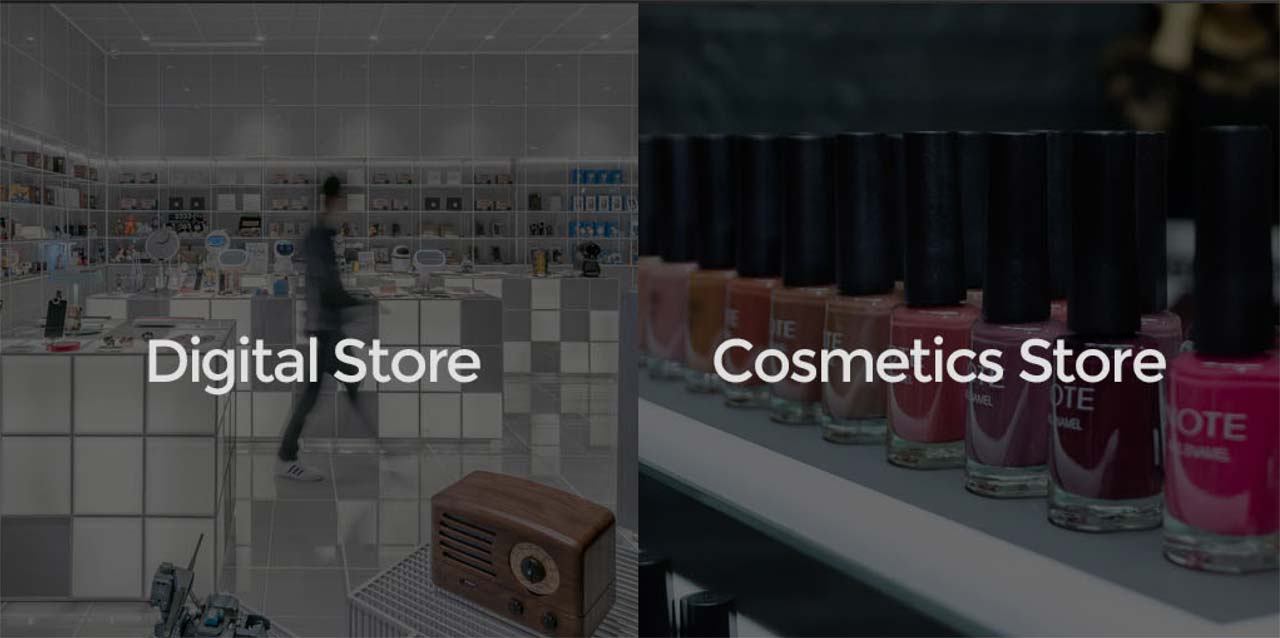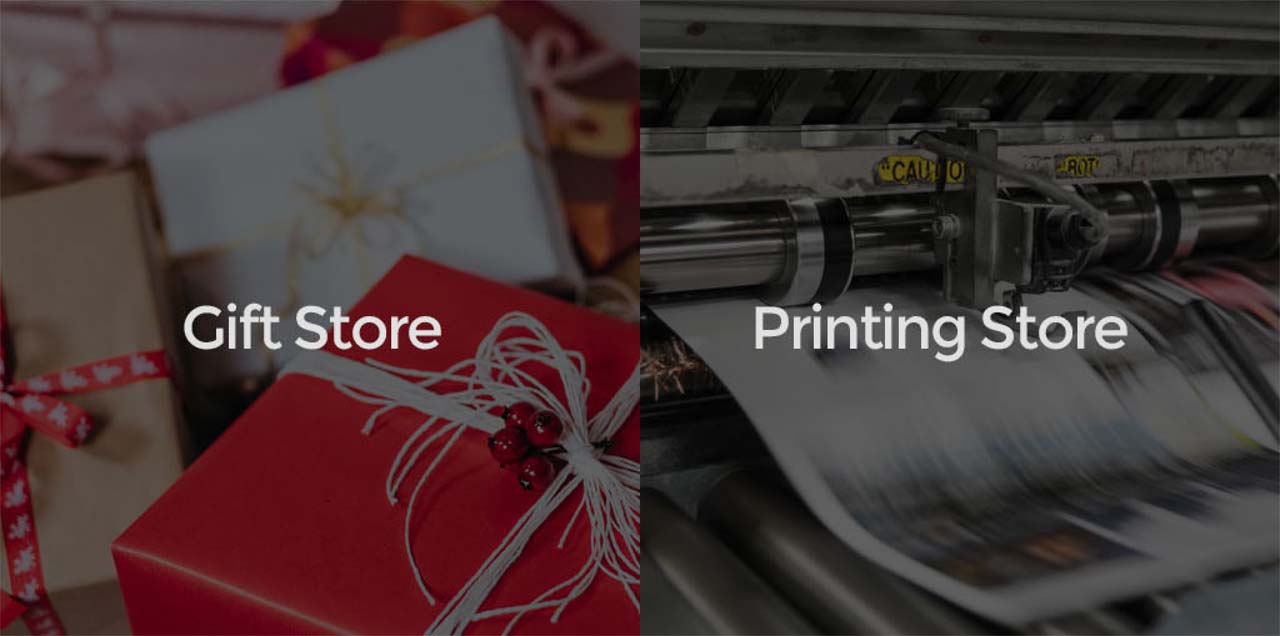 artisJet CLICK-TO-PRINT Personalization APP
Select your own preferred emojis, stickers , photos, pictures and input what to tell directly on the human interactive interface.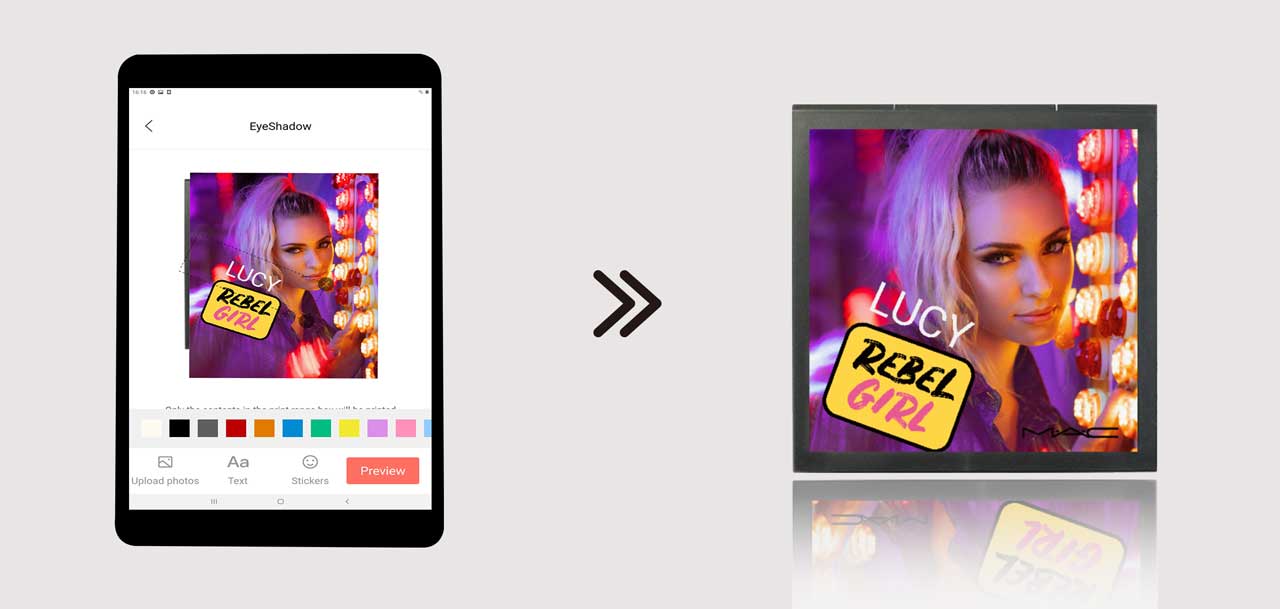 Supporting multiple devices in service on demand.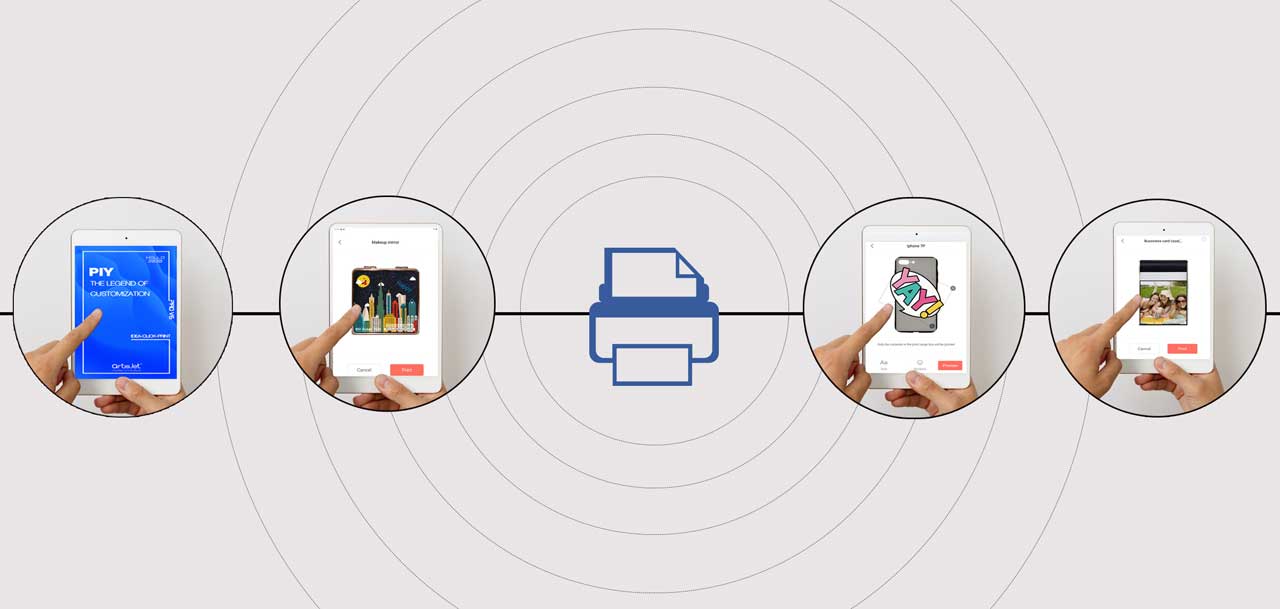 Allowing the consumers to play around in the stores or events via easy operation.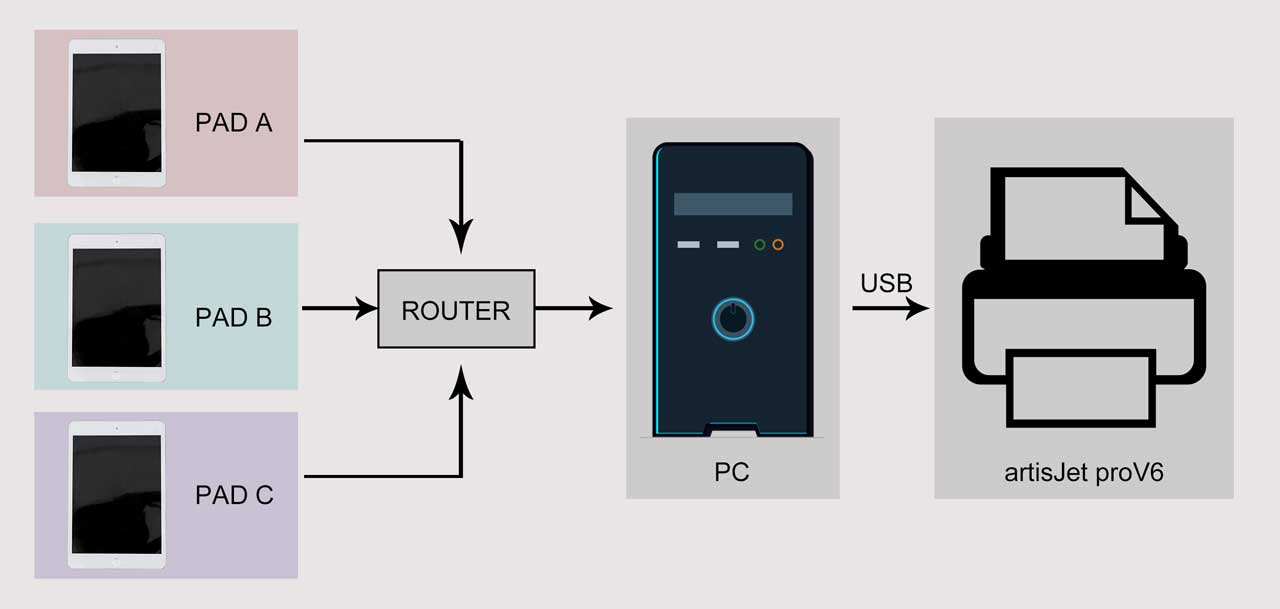 Automatic task proceeding to artisJet printer to print.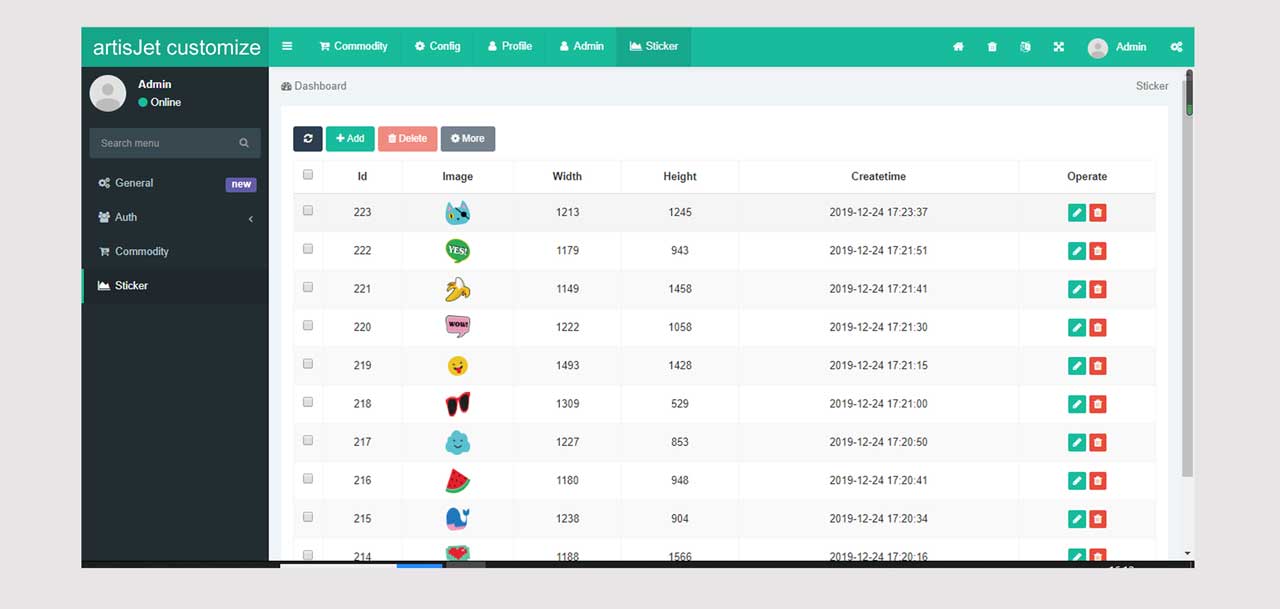 Intelligent and simple products administration allows the quality, sizing, templates and printing settings.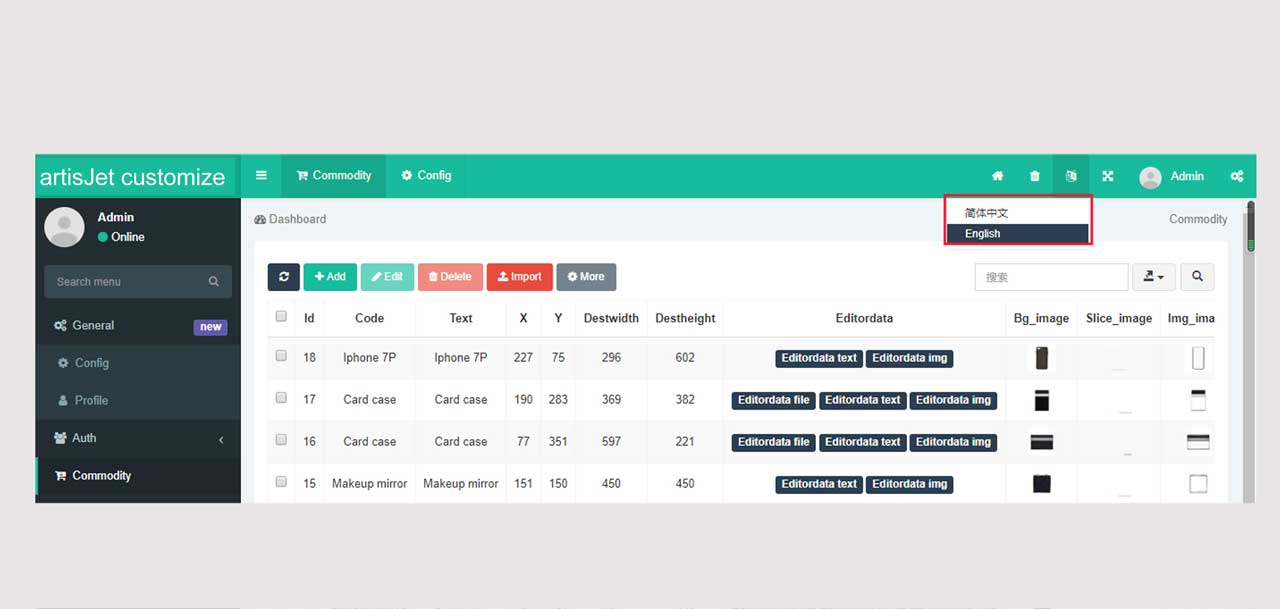 Supporting multiple languages.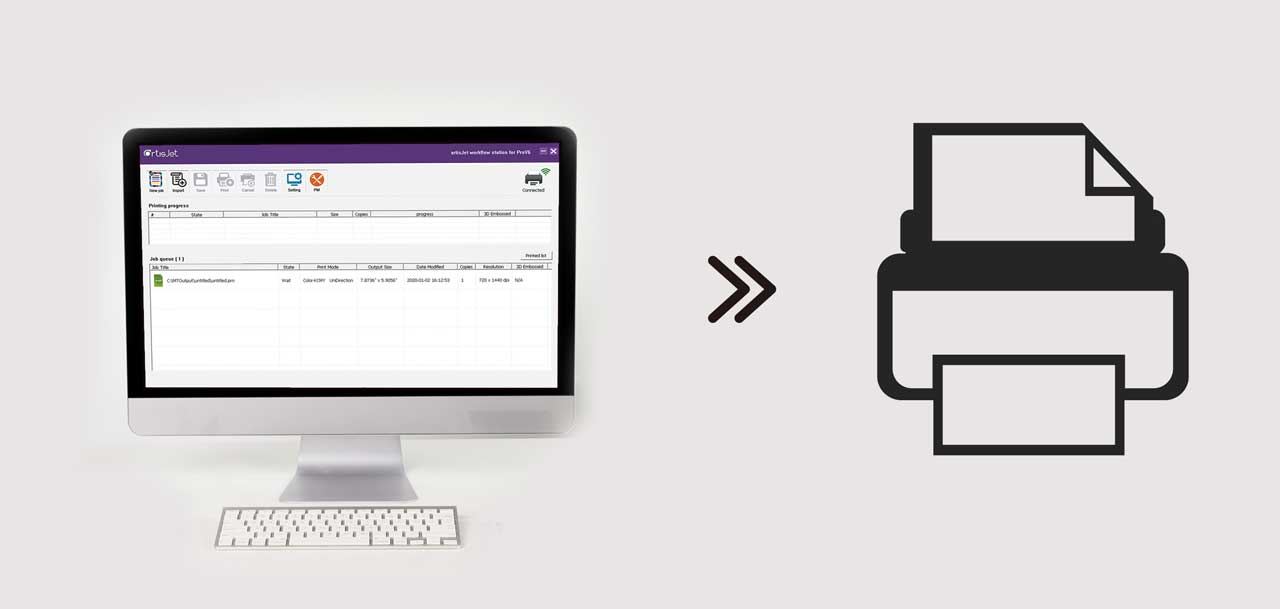 Environmental protection printing
UV LED curing printing technology, high efficiency, low energy consumption and no noise, green printing technology due to built-in filtering and professional air purification system.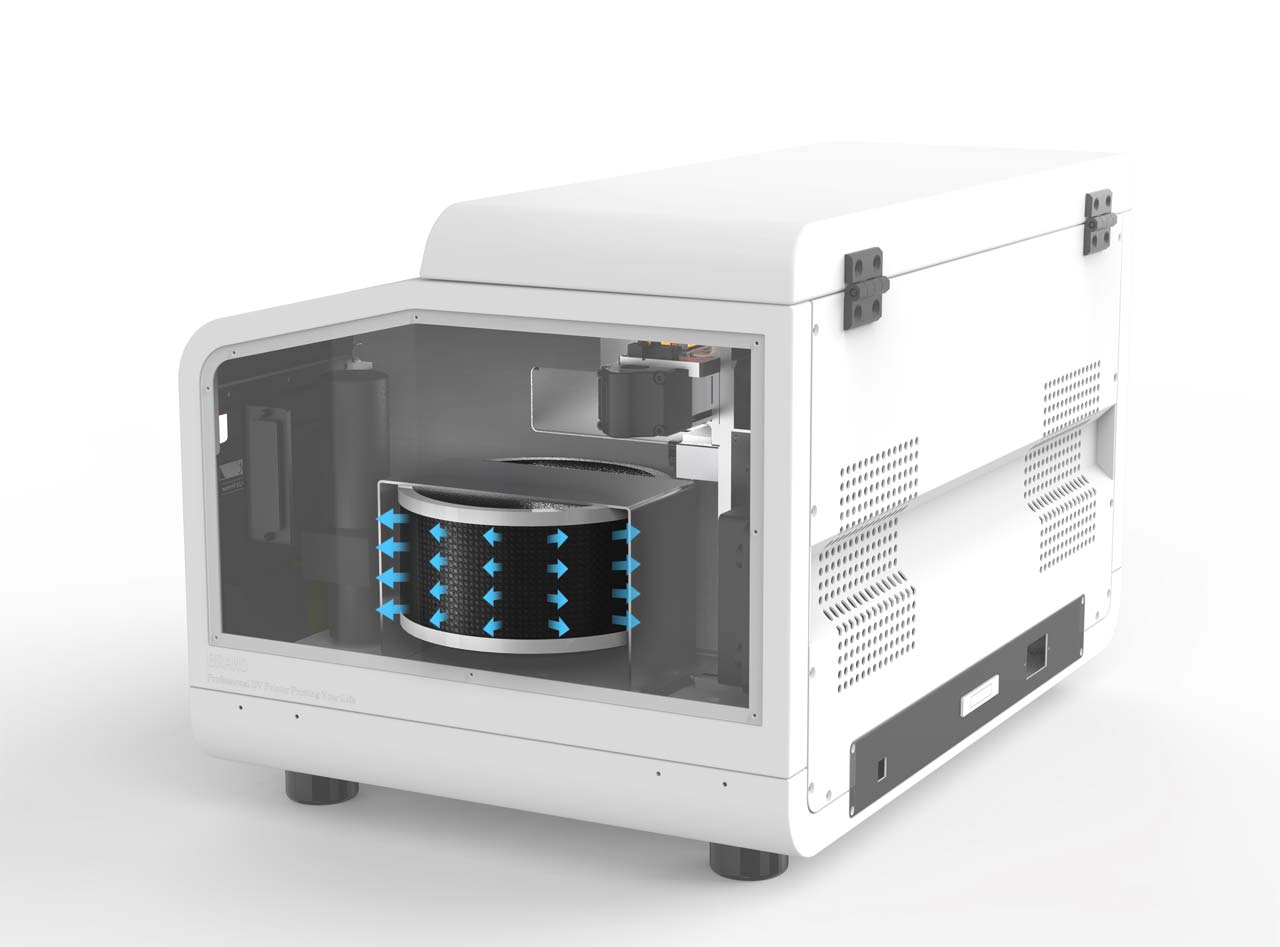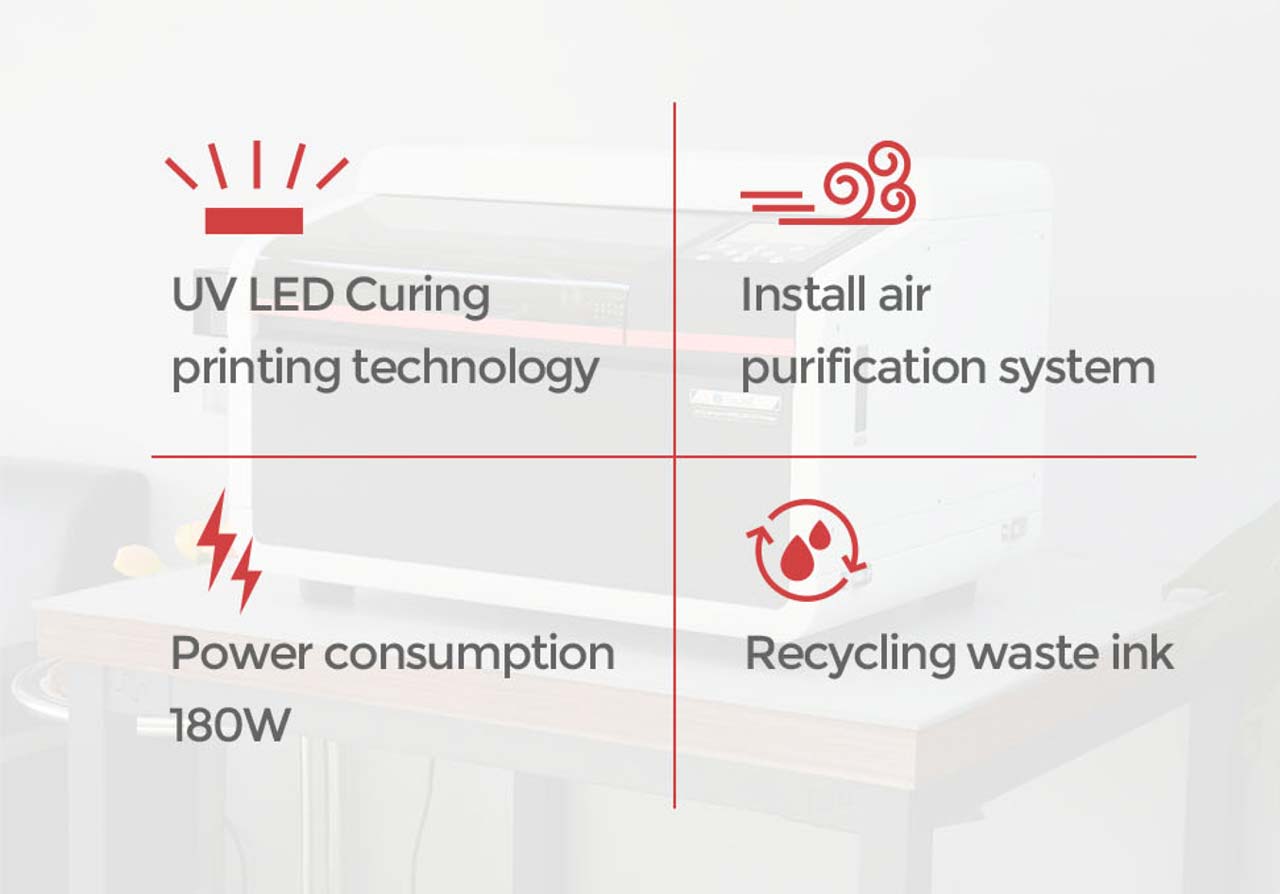 Observation
Full panoramic view of the print window for easy-to-follow printing process.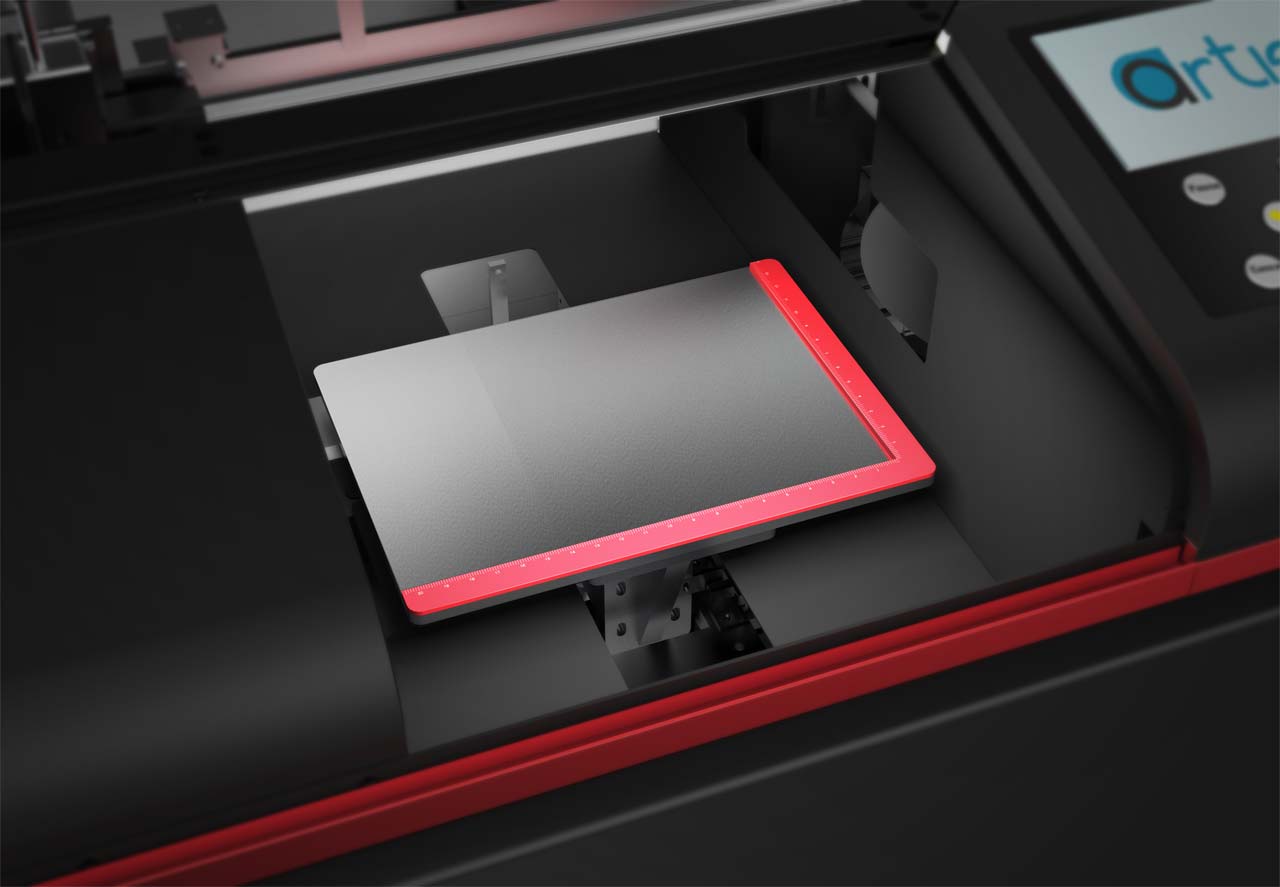 Reliable
Built-in print system and easy maintenance kit one drawer.
Servo motor driven with patented core print engine for advanced color output.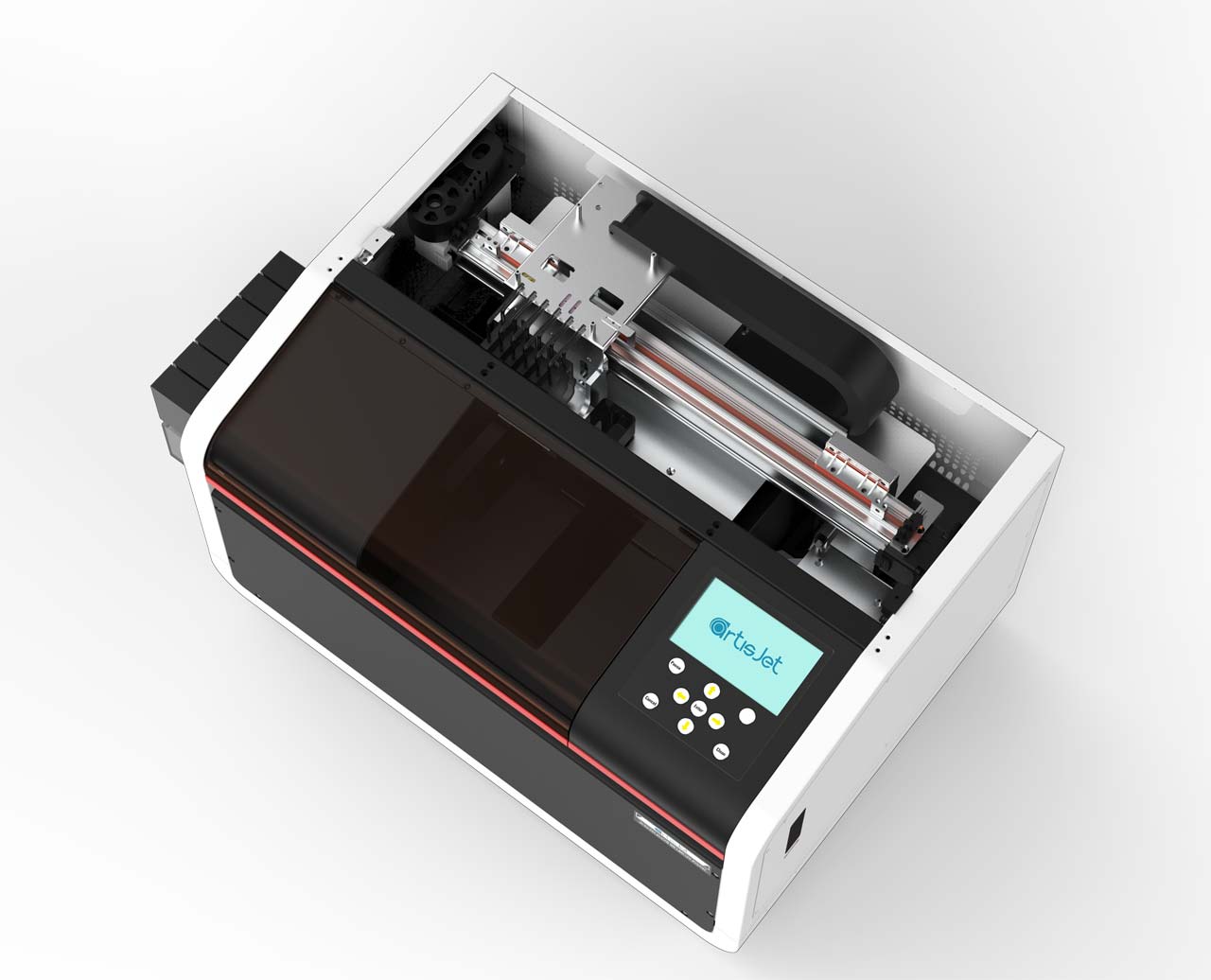 Support
At the same time to provide the original printingink, so that the printer use moresmoothly.
Cartridges CISS and refillable ink system for ergonomic printing..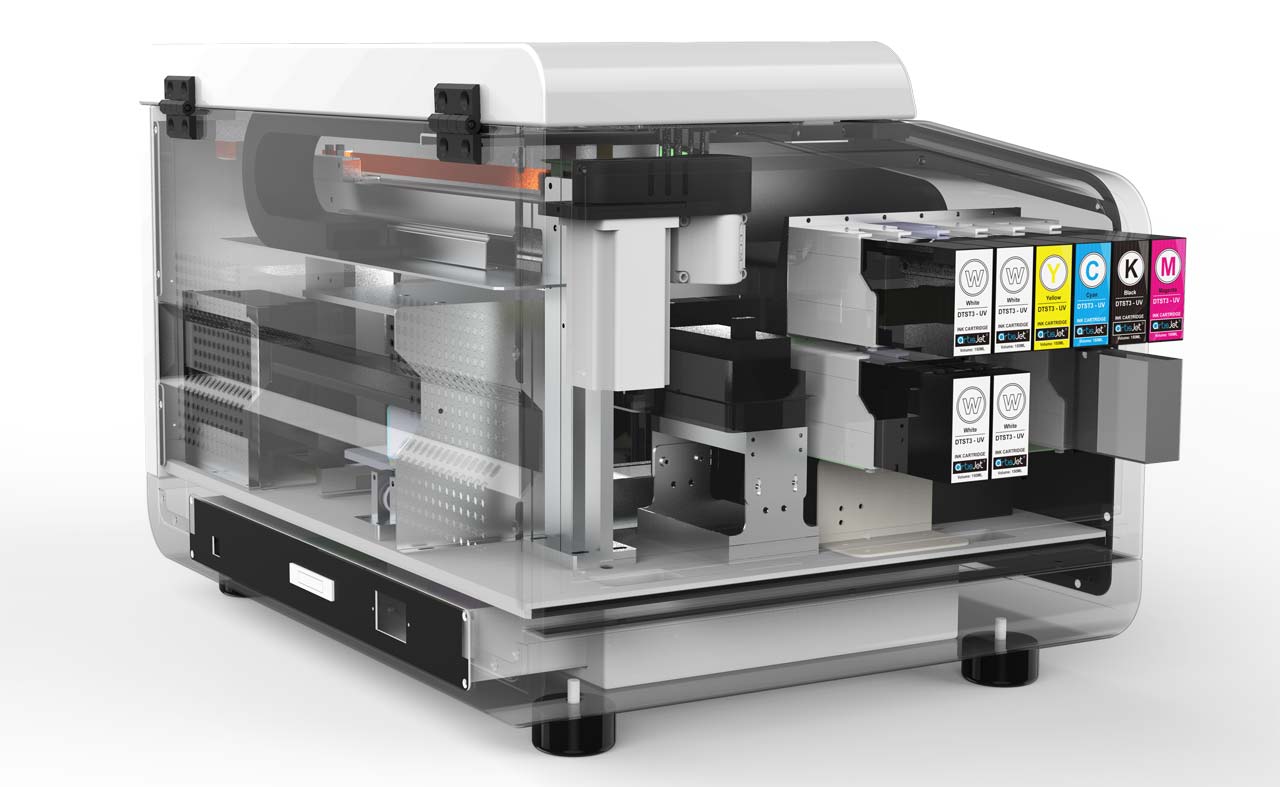 Core technology hightlight
(1) Flash On Ink Firing System Intelligently powered by artisJet's FOIF system, the artis 5000U uv printer electronically activates the UV LEDs when firing ink only. As a result the life time of the printhead and the UV LEDs is maximized. FOIF also protects the entire ink system including the ink pump, the wiper, the damper, and the cap tops.
(2) Cartridges Continuous Ink Supply SystemThis system allows for 100% utilization of available ink. Refillable ink systems for economical printing.
(3) Full Panoramic view of the print window Unique design ensuring a better visibility of the output. Ideal for space constraints workplaces.
(4) Green air purification systemReduces the smell and boasting with the air purification and the particle collection system.
(5) Control On Demand System Designed for an enhanced flexibility and simplicity, artisJet COD digitally controls the operation of the LED UV system. It automatically adapts to different materials and working environments. COD controls the UV Curing model(Bi-directional, Uni-directional). This will result in delivering and optimal printing quality and drying time.
(6) Built-in Liquid UV Cooling System Designed for operational extra safety and simplicity, this system is built on a digital industrial chilling system. It recycles 300ml of an industrial cooling liquid. The liquid level is visible and refillable on demand to avoid the wearout of the UV LEDs.
(7) Automatic Printhead Height Adjustment Equiped with sensors to automatically adjust head height and reduce print head strikes.
(8) Easy Maintenance Kit in one drawer accessibility