artisJet Proud
The ID Card UV LED Printer that enables you to say goodbye to high print cost
Complex card mass print made easy and simple at no cost
With the artisJet Proud industrial UV ID card printer, artisJet is launching the desktop-based yet heavy duty, cost-effective but reliable, high volume yet mass-personalization printer ID and financial issuance.

PROUD is dedicatedly designed for the high operation requirements of government ID cards program, laborious service bureau and large enterprises demanding. Equipped with the high resolution UV inkjet print engine, accurate automatic card feeding system and wide range of array of encoding options to meet a broad range of applications for different environments.

Empowered by the reliable print system operation, minimal maintenance, high-production capability, and all-around-consideration keeping the user in mind, artisJet Proud ID card printer boosts the card industry.
Experience the excitement with new technology
The most cost effective card production solution
Without compromising on printing speed and quality, artisJet Proud card printer will amaze you for its low to zero printing cost in your daily production. Supported by artisInk DTSAT4 ink cartridges, artisJet Proud enables you to print 8000+ pcs of M6 cards with one set of inks.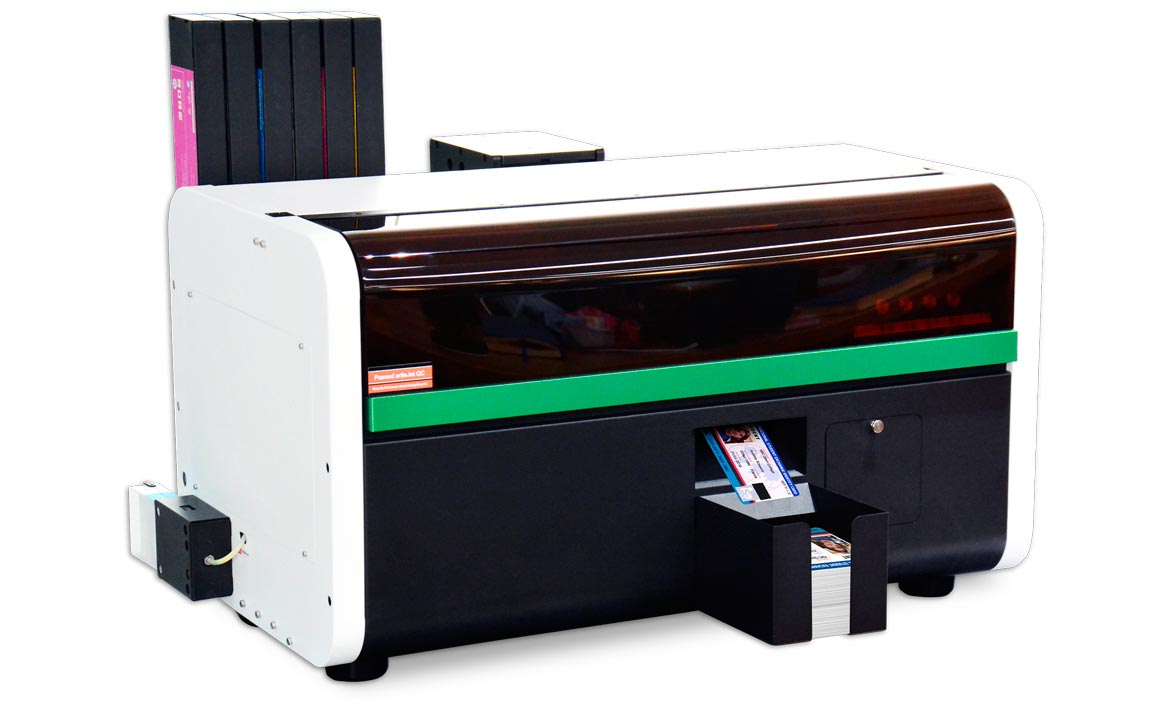 Keep your customers lighted with quality
Card photo quality and vivid colors
Pairing the best print quality with cost effective production, artisJet Proud is empowered with artisJet's latest print engine for card printing, delivering a resolution at 1440 DPI with photo quality equipped with 3.0PL micro piezo inkjet and UV curing inkjet system. Anti-static electricity system is optimizing the ink drop quality and accuracy.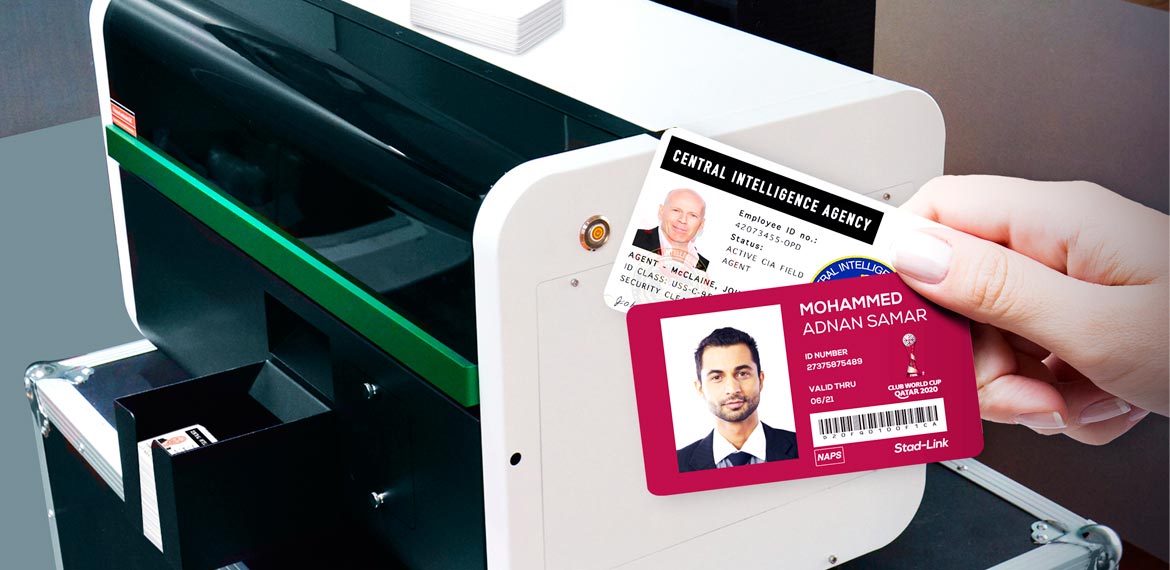 Fit your environments
A printer designed for any occasions your business values
Designed for any climate and environment, artisJet Proud is with a smart size fit for easier mobility.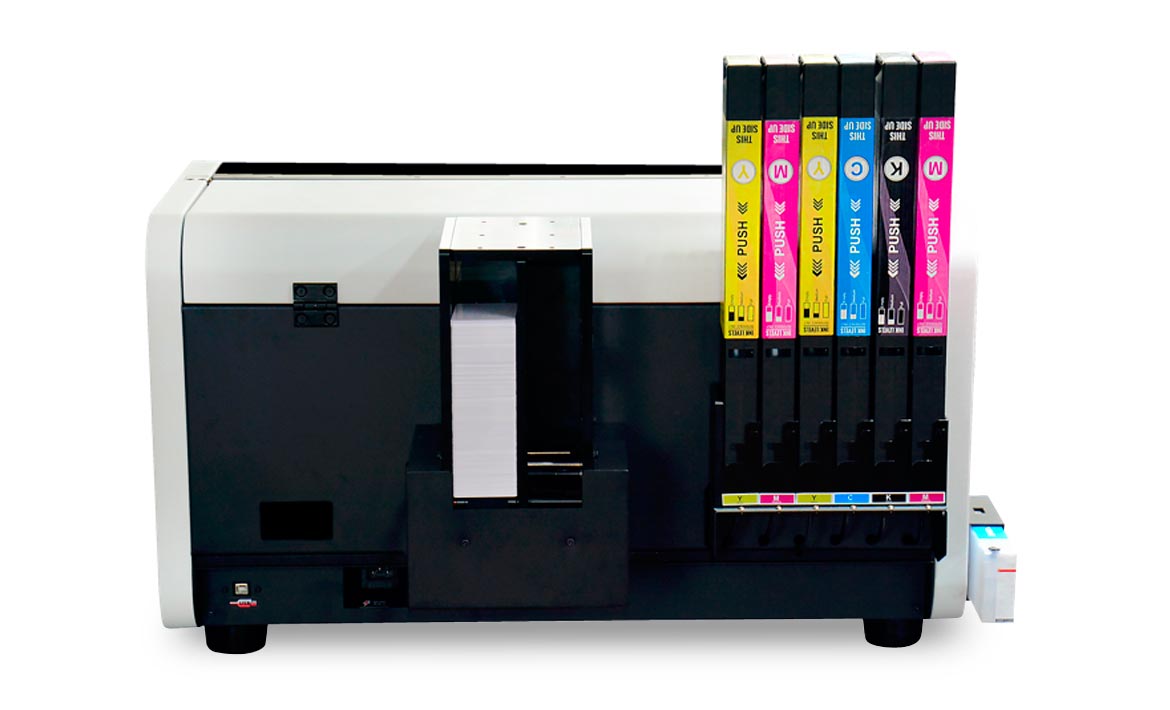 Wide range of card printing possibilities for you
Flexibility to print on both card sides and in full color
Accommodates a variety of card applications personalization from ID cards printing, enterprise cards, visitors cards, event badges cards, RFID cards, smart cards, magnetic stripe cards (access control cards, library cards), QR code cards printing, to much more.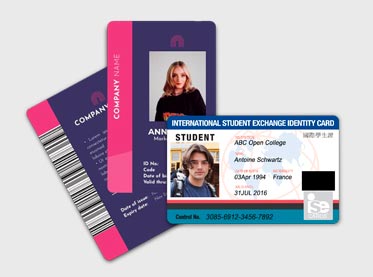 ID Badges Printing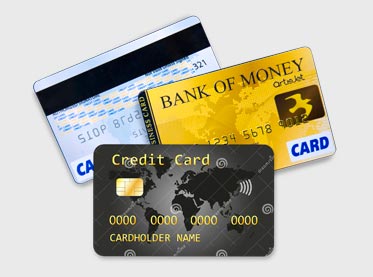 RFID cards customization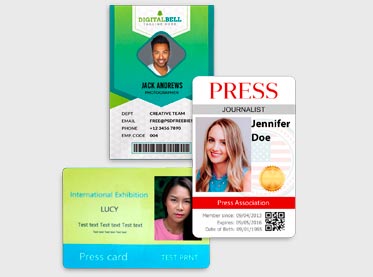 Press ID cards printing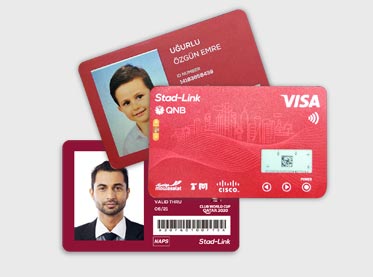 Event registration cards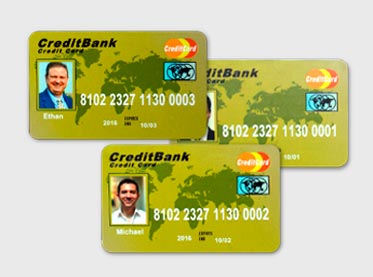 Variable Data Printing VDP cards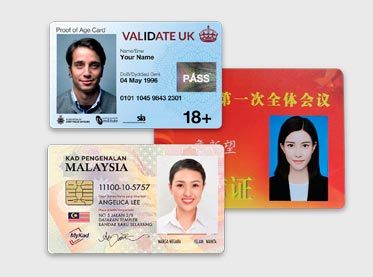 Government ID cards
Get on board at a plug-play
Edge-breaking simplicity for mass card customization print
Being professional is not hard. artisJet PROUD printer is easy and simple to start with your 123 operation.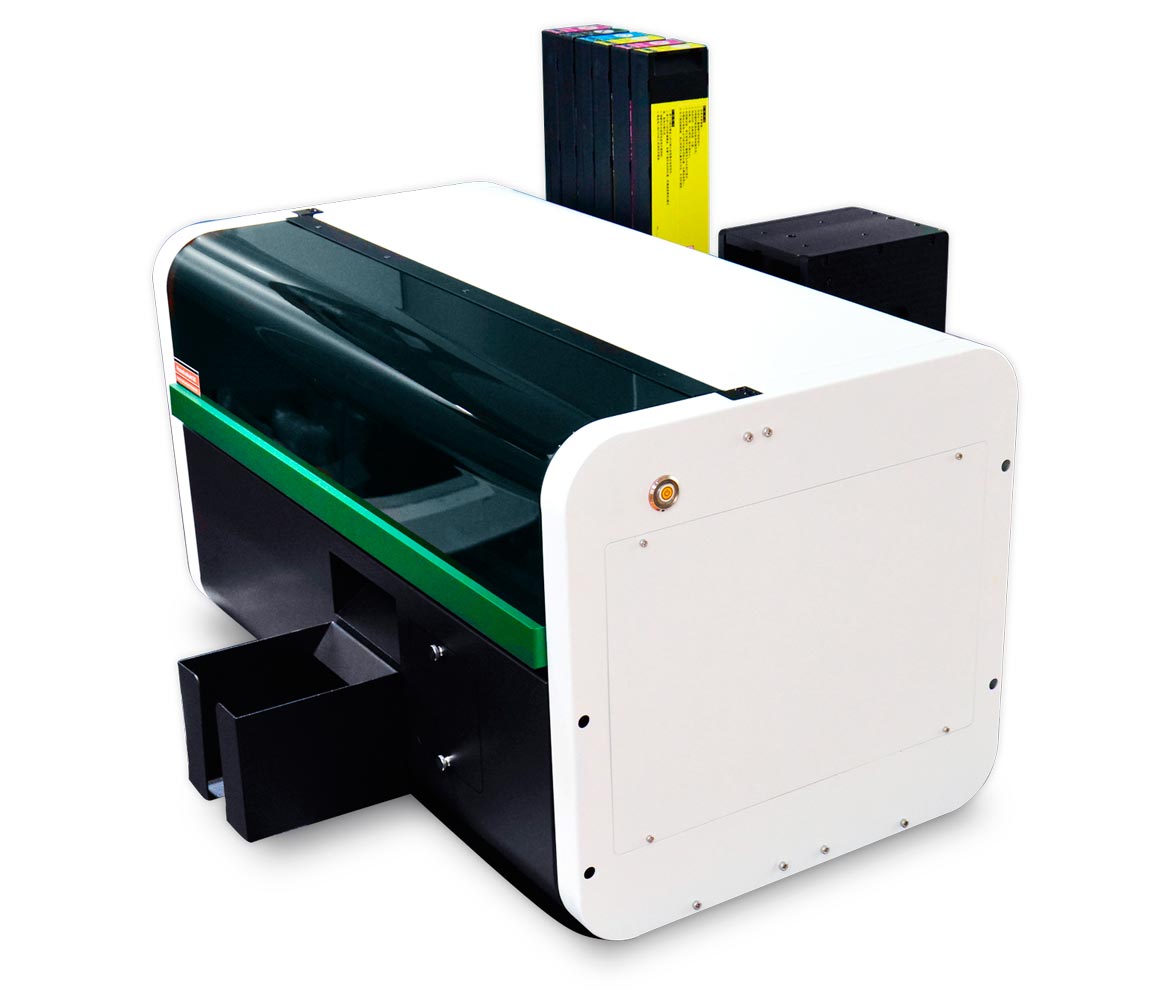 Empower your competence
Do more card materials, card sizes, and more card thicknesses
No matter what kinds of plastic cards, PVC, PC,PP,PET,ABS, OR PETG, no matter what types of card you are going to print, no matter what quality you need to print for your customer, PROUD will equip you to do it better, faster, simpler and easier.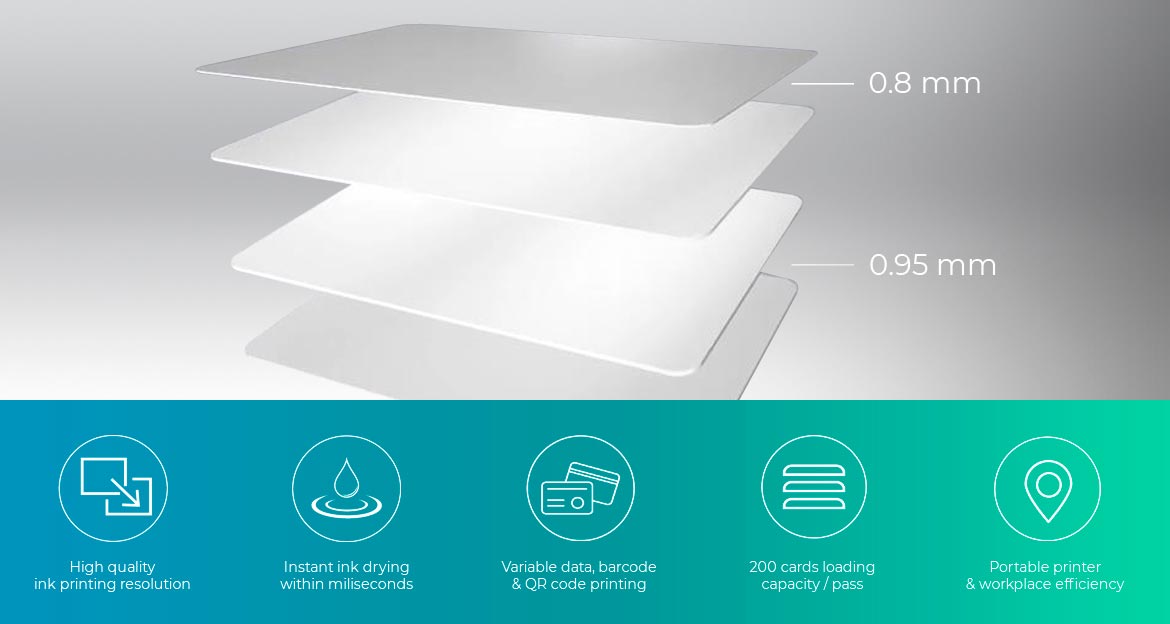 Equipping you with more options
Compatible to RFID, VDP, and Integration
Automatic pairing system for accurate data combination from digital color printing to RFID data, data reading, data writing and data matching became easier as never before. ISO magnetic encoding is also available.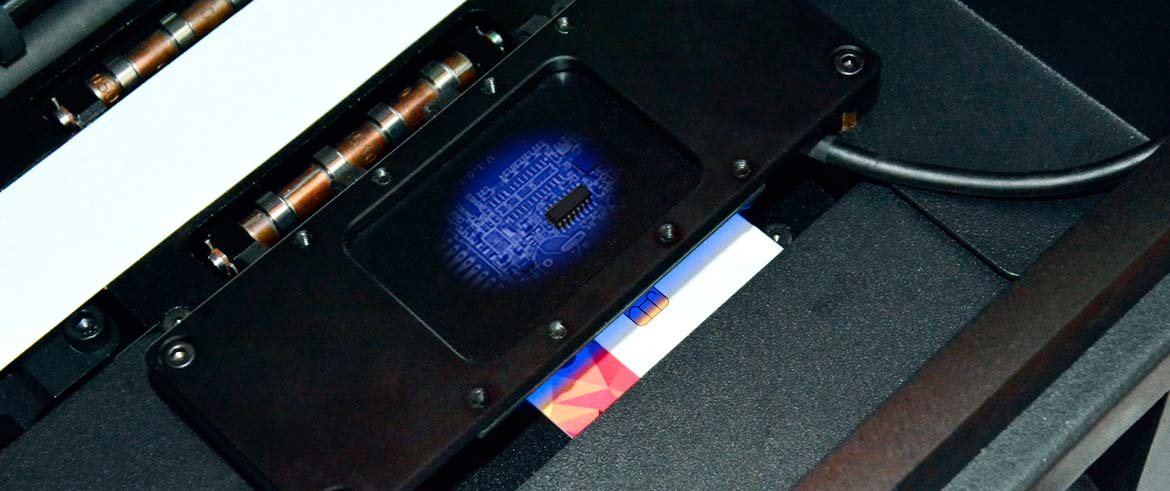 Release your hands for more productivity
Automatic feeding system with bleeding area cleaning
Accurate automatic card feeding system and wide range of array of encoding options to meet a broad range of applications.