PERSONALIZED DIRECT TO
TRAVEL LUGGAGE

PRINTING SOLUTION

REACH YOUR TRAVEL DESTINATION WITH CUSTOM LUGGAGE / TRUNKS / SUITCASES

With the world becoming a global village, people travel a lot in today's life; generally, everybody is on road to keep exploring and searching for places to visit. During travelling, luggage/trunks are always our reliable companions. Personalized or customized printed luggage is not only a good partner on the road, but also it's a way to express your personality and independence, which endow us the power and courage to freedom.
Express your unique style with,
custom luggage,
direct printing solution
Luggage, baggage, trunks, suitcases, trolley bags – called in so many ways and available in different shapes and sizes, these are travel essential items.
Express your unique style with customized and personalized luggage; always keep your interesting and positive attitude on the road.
---
Opportunity and Challenge for
Travel Luggage Printing
---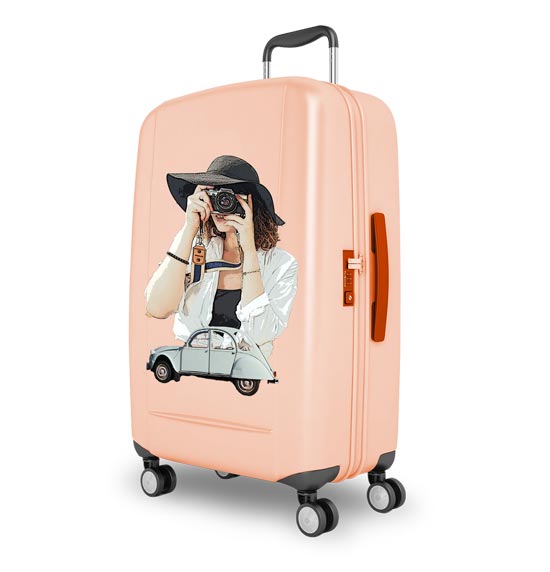 A fascinating journey begins with the right luggage case. For travelers, the luggage/trunk is a key accessory in their travels, ensuring the comfort of the trip, and leading them to always being on the move.
Travel bags and luggage are an essential part of any travel. People express their own ideas or cultural experiences through the personalized printing images, artworks, digital graphics, and slogans on their custom luggage, trolley bags, or travel gear.

More people are looking for individuality by personalizing goods which reflect their own taste and nature. Add to this, how would it be to easily find your luggage among all other similar suitcases at the airport and how much time you'll save? Make your travel case stand out by custom printing with very own special photo moments, family pictures, travel destinations, or messages.
Get the key benefits of the artisJet UV LED digital luggage printing system which delivers rich, colorful prints that maintain their vibrancy. Personalized or customized luggage printing keeps a high anti-scratch level and durability as well.
Main
market applications

for personalized Travel Luggage Printing Solution

artisJet supplies a wide range of luggage, trunks, suitcases, or even children travel bags, all from different brands and ranks, such as the Samsonite, American Tourister, Diplomat, and other brand luggage.

Travel bags and luggage are needed for the safety of your favorite things. Such a product must meet all the demands of the buyer. So what about increased security and also personalization? Use custom luggage name tags (metallic tags, acrylic tags, PVC tags etc.) that can also act as a locker on the luggage zipper.

Direct print on hand travel small luggage such as leather hand bags or business suitcases: add a company logo, or just decorate it with fun artwork.

Make travel more personalized, and create custom travel accessories such as cosmetics travel bag. Print on leather cosmetics bags and organize all of your items.

artisJet custom printing system can achieve the best printing performance on any kind of the classic materials used for the luggage or suitcase, such as the ABS materials, PP, PC, canvas, Oxford cloth, aluminum alloy, as well as other composite materials.

Currently, ABS and the PC materials are the most commonly used materials, as it can withstand high-impact collision, as well as lightweight, strong and durable. With 25 cm maximum printing height of the upgraded artis 5000U B2 LED UV printer, to which it adds the wide flatbed as big as 510 by 710 mm printable area, it accommodates different size luggage or suitcases, varying from 16", 20", 22", and 24", which extends more possibilities and options to suit the customers' various needs.

artisJet LED UV Direct Digital Printing is a system that digitally delivers designs and photos with high quality reproduction and vivid sharp colors, with the printing resolution as high as 1440*5670 dpi.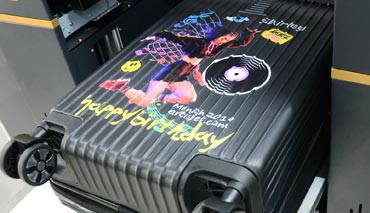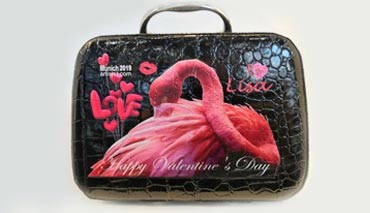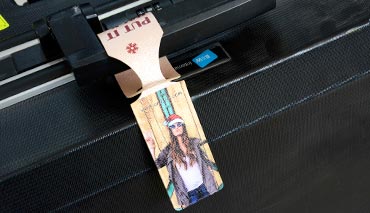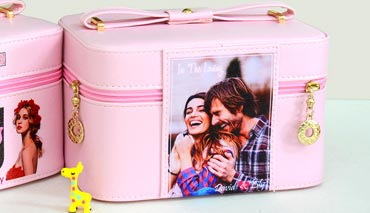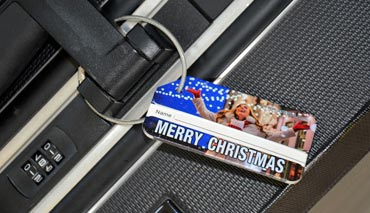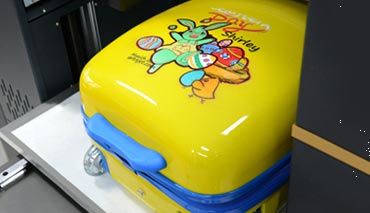 artisJet
personalized Travel luggage printing

solution

artisJet has been continuously working to provide the solutions that offer not only a lower cost but also a practical and easily achieved printing solution with high value and profit.

With the power of 5660 * 2880 dpi resolution high-speed printer heads, the machine can print true images directly on the surface of the luggage. Meanwhile, keeps the printed artwork water-proof, UV sunlight proof, and always keeps vivid and bright color performance.

Small operational size
It only requires one computer PC and a working table.

Easy operation
Print directly from the computer software.

The
Benefits

of artisJet Travel Luggage printing solution
artisJet LED UV printing systems provide consistency, variety, high quality and economical options for end users, while the benefits can be different for each one's printing demands and business purposes.
Custom luggage LED UV printing solution has the advantage of acquiring sharpest and durable prints on a broad range of materials. While direct purchasing an already imprinted luggage may be costly, a simple luggage case it's more economical, to which it adds the benefit of personalizing it at your own demand and taste and for a better price.
On demand custom luggage printing is the best way to get that one-of-a-kind product that stands out.
PRINT SAMPLE
REQUEST
ASK FOR A FREE PRINT SAMPLE
Thank you for your interest in artisJet and our products.
Complete the form bellow and we will ship you a sample printed on our printers. The sample part will help you visualize what you can create with a artisJet printer. Explore the applications to discover the one that fits your needs.
If you have a preferred artwork that you want to be printed, please send it to This email address is being protected from spambots. You need JavaScript enabled to view it.