ARTISJET & CUSTOMER EXPERIENCE
When people love what they do, what they do is amazing
Everyone has their own way of being unique and different, and their own definition of expressing creativity. artisJet system empowers you to enable your customers enjoy the privilege of creating their own customized products, to select cases for any brands, to text what they want to express, to upload their photos, to design their own emojis and to print on their own. Let the customs be interactive and a lot of fun. Discover how easy it is to work with the interactive APP and print system by watching the YOUTUBE VIDEO
WITH LESS PROCESS COMES MORE FUN
Inspiring your customers' creativity and let them enjoy the shopping
artisJet proV6 print system, DIY APP, and printer server work together to deliver a seamless experience that just makes your customers happier. You can have your customers start their shopping in your stores by playing with the interactive screens even uploading their own photos via a QR Code scan.
Screen dynamic materials - Catch your customers attention by displaying your slogan, telling them your differences and your brand main service;
APP User Interface - Support all brands and all models;
All contents customization interface - All contents, the possibilities of customization including your unique designs or customers' samples in different styles, text fonts (can be customized), emojis, stickers, unique artwork from graphic designers and photographers etc.;
QR Code easy scan - Simply enable your customer scan and upload their own photos with one scan from any browser.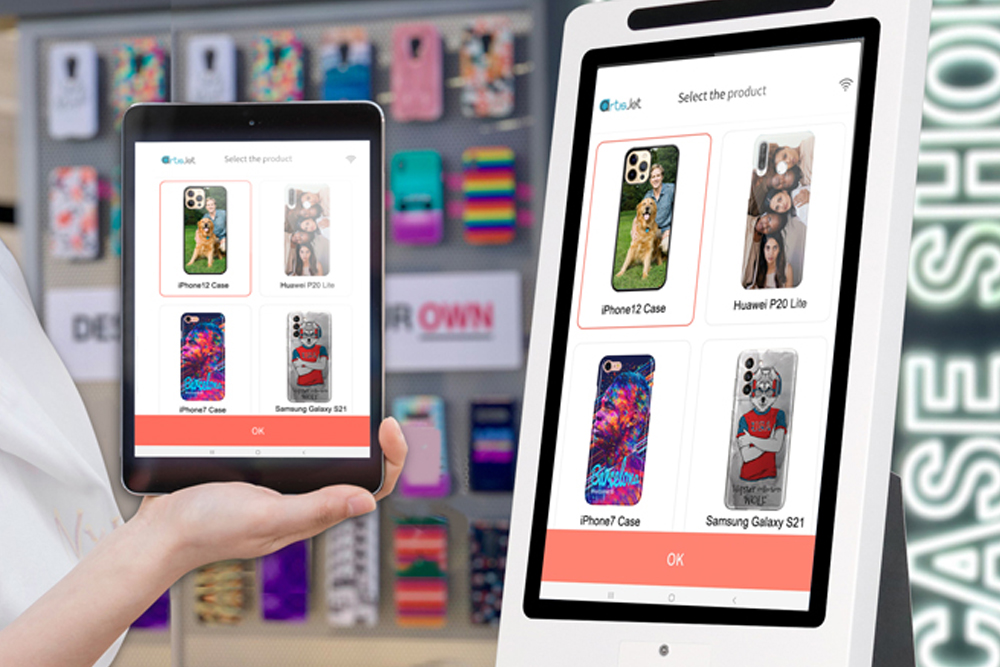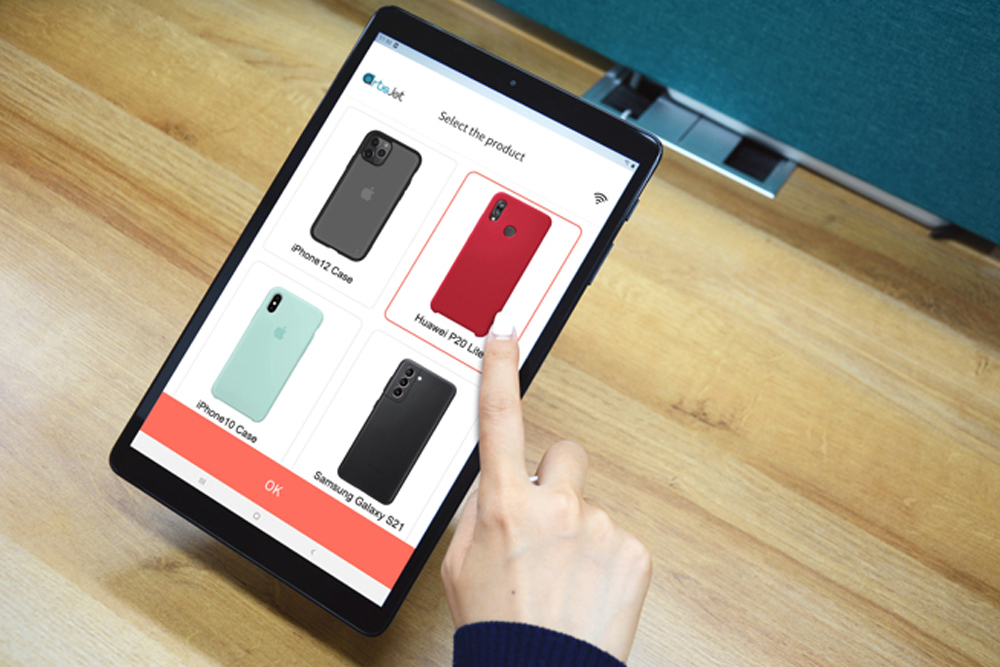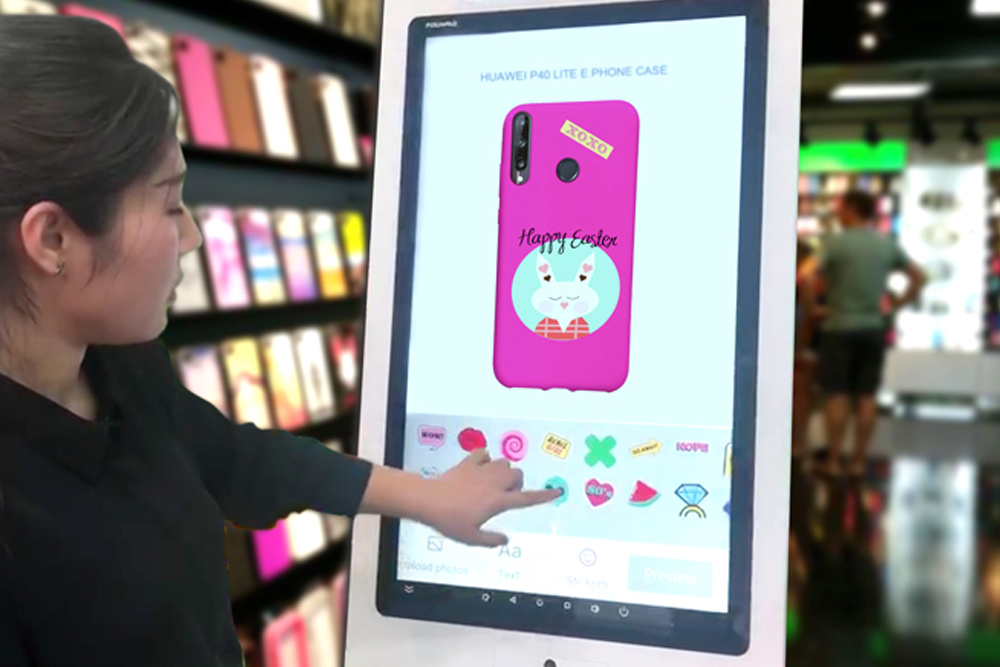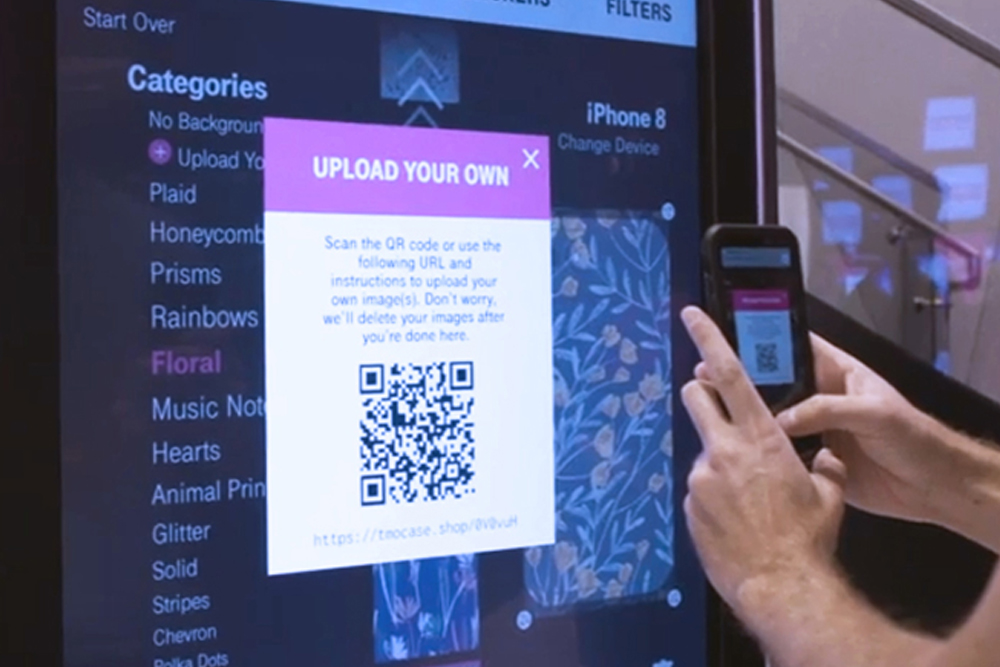 ZERO TOUCH
Let your customers print it!
Simply have your customers preview their own design till they are satisfied and ready to go to produce, let themselves have the customization job done by their own hands.
Click to Preview - Simply click to preview, back to redesign till ready to go and click PRINT;
Choose phone case - Pick up the right phone model case, load it to the print window, click PRINT;
Green & Safe Production Environment - Equipped with air purification system and the STOP ON OPEN technology, the printing process will create zero smell and UV light harmless;
Easy as a child's play - Have the print in no time with photo quality and long durability.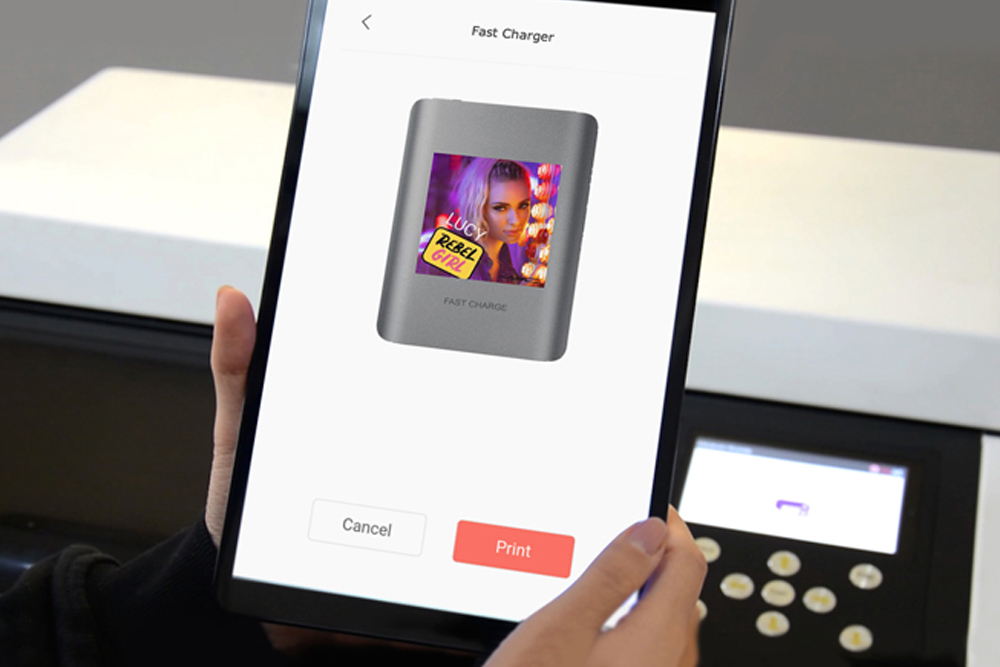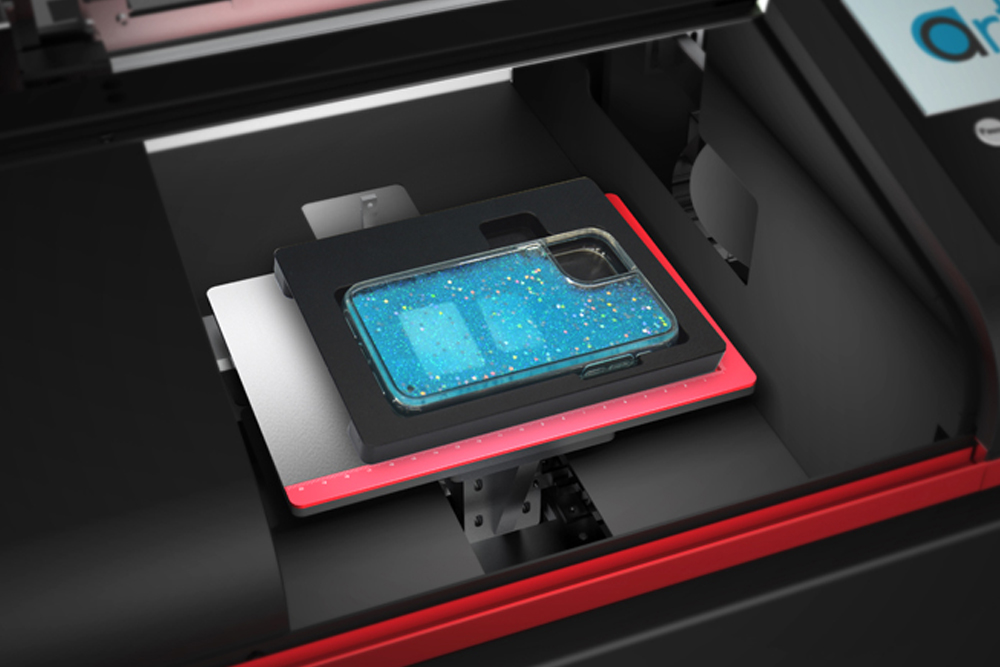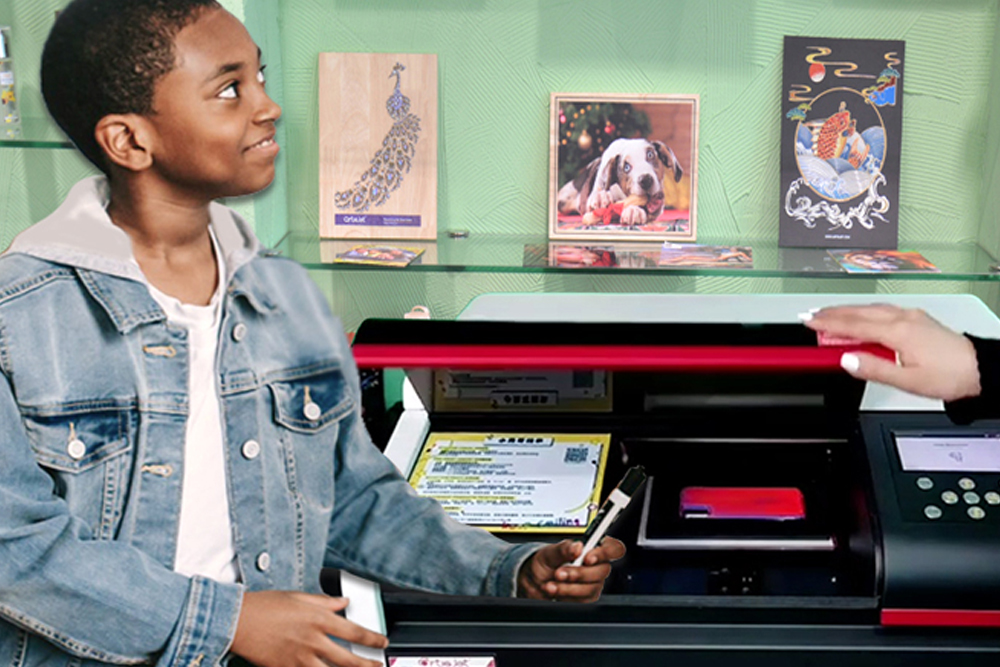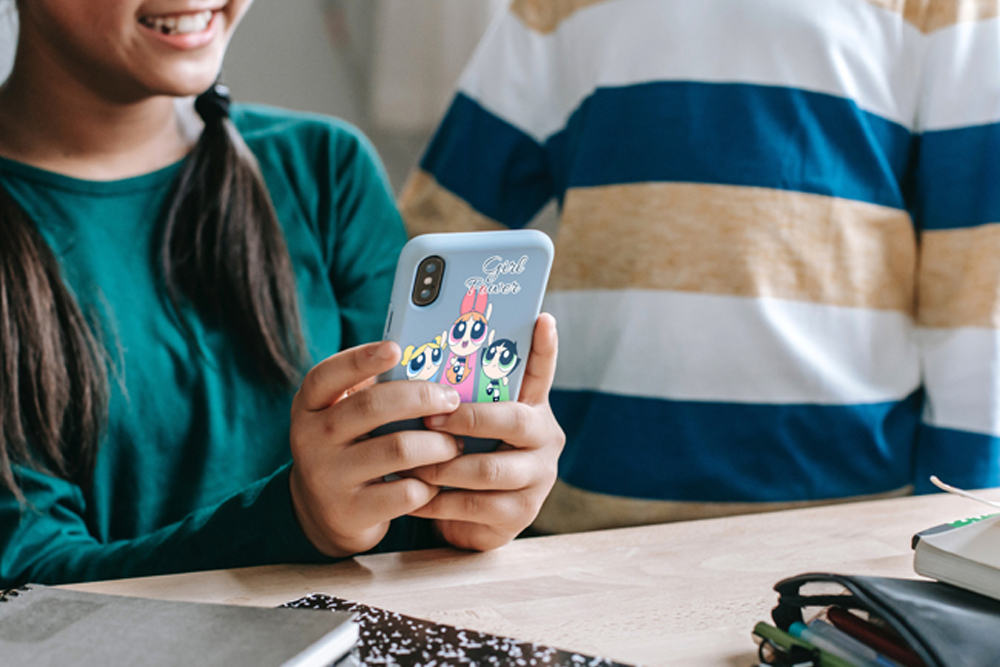 ACCREDITED HARDWARE
Easy to operate, Simple to maintain
An industrial yet smart printing device widely used by top luxury brands in cosmetics and diamonds industries for different flagship stores globally and enjoys high-recommendations and appraise by its users.
Smart fit printer - Keeping in mind that space in store is the cost, artisJet designed this printer to be a smart fit printer, mobile, portable, and easy to handle. Simple to design its furniture;
Advanced technology - Advanced technology for all easy use, do your maintenance by one click, zero maintenance on UV system;
Small printer, worldwide use - Telecommunications industry, cosmetics industry,etc.;
Certifications - CE / ROHS / REACH, RISC certifications to more.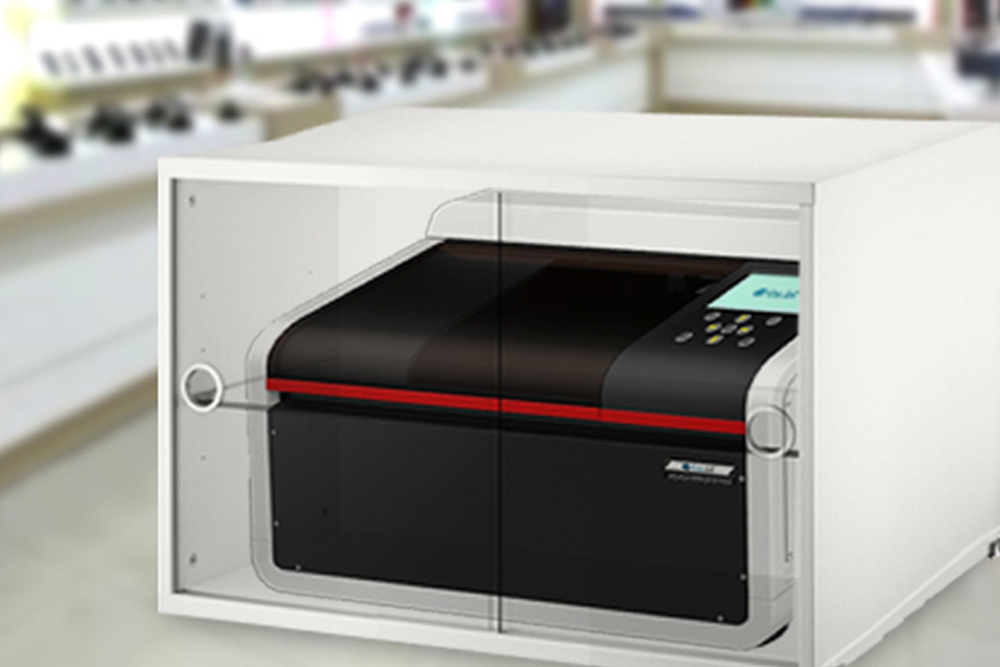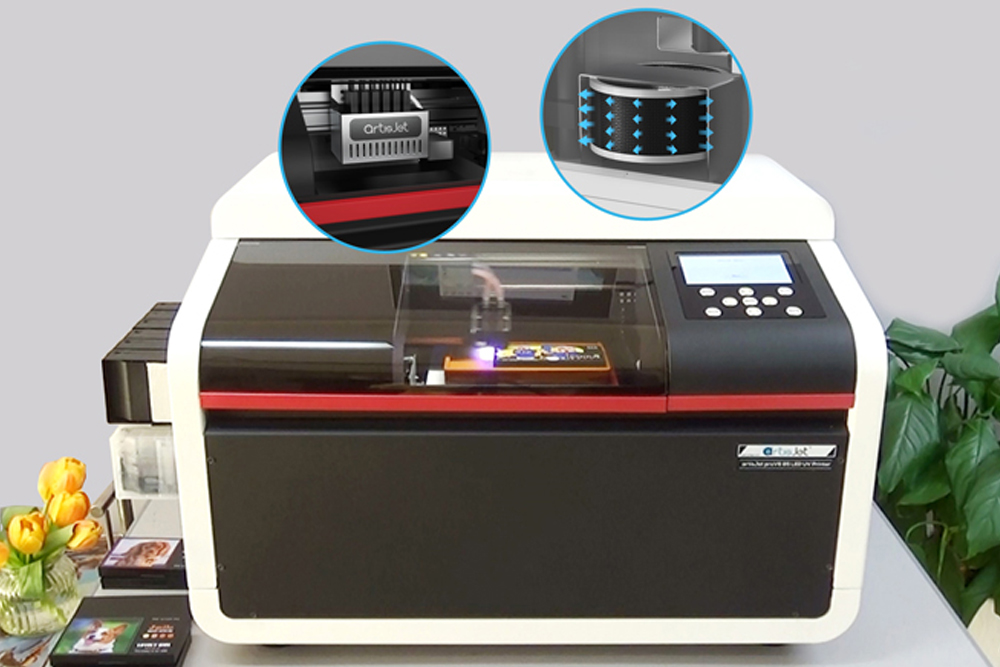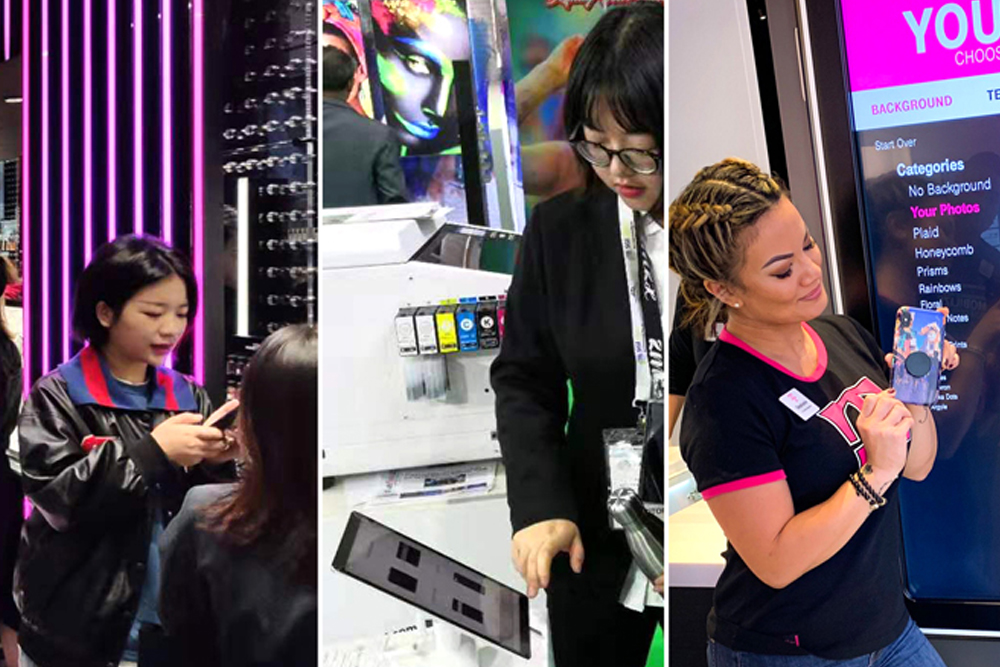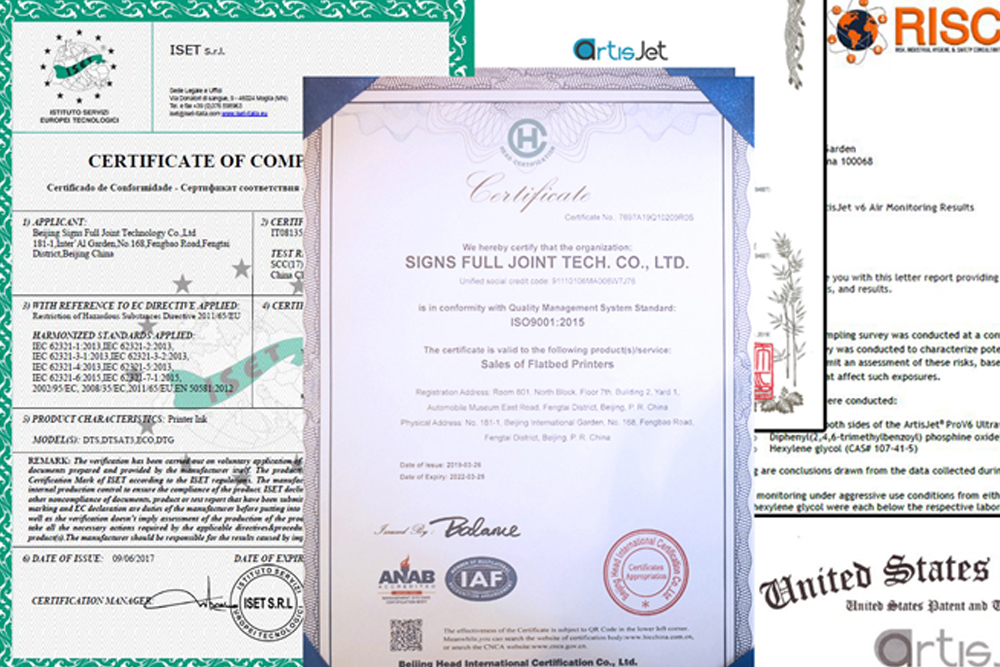 LESS IS MORE!
Intelligent software drives the MAGIC with >Workstation (COPIES support), APP platform backend management etc.
Efficiency with artisJet Workstation - Does all the hard work for you, laying out over and over again, as many time as you need, for more customers and a faster speed.;
APP Backend Management - Identify and keep track of multiple orders submitted by different users / customers at the same time.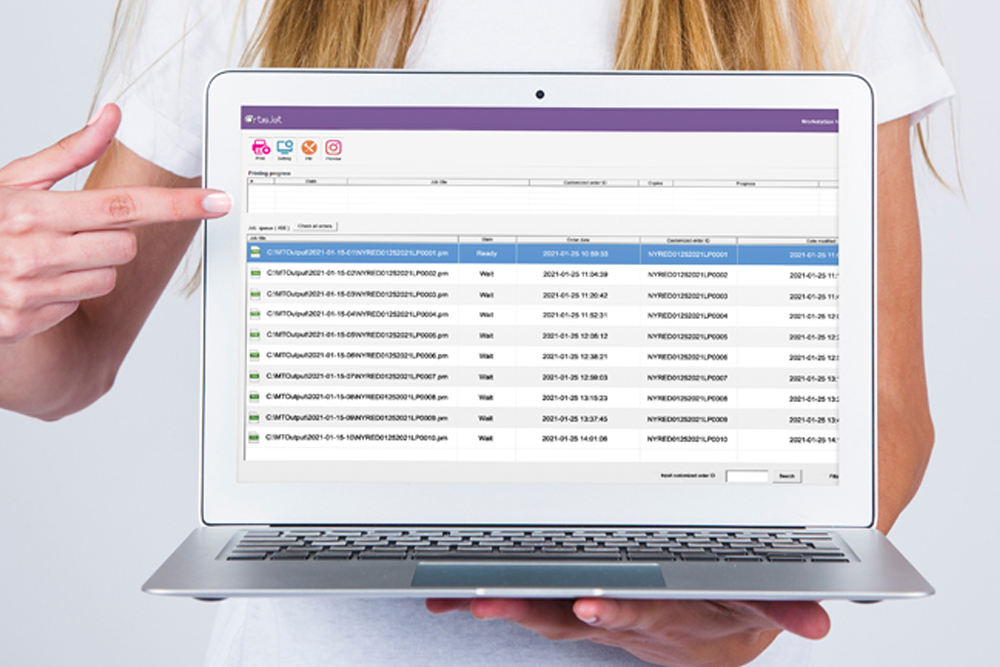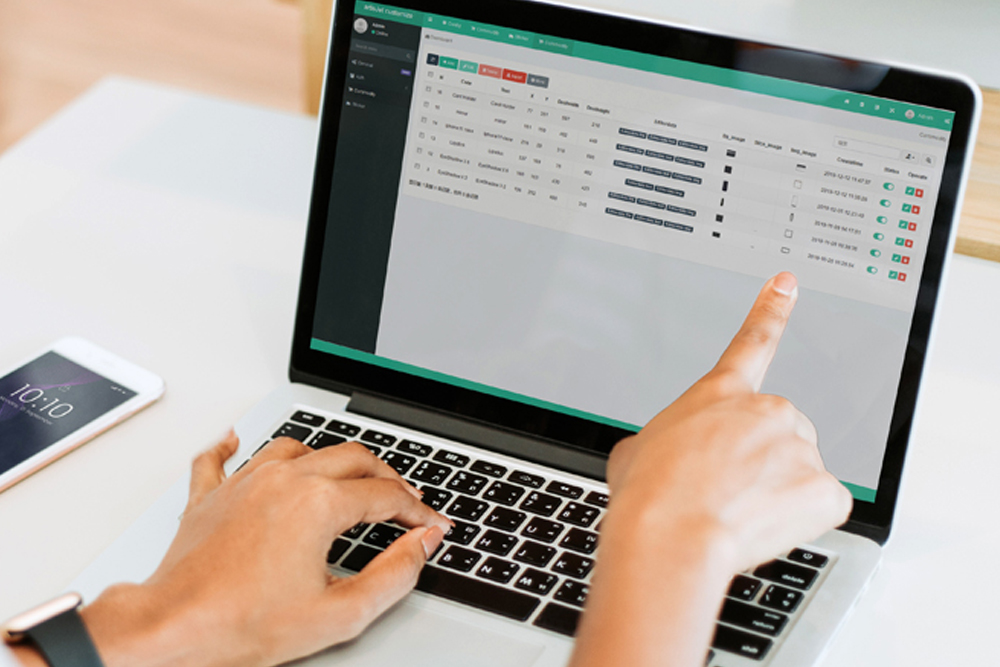 Stay connected to artisJet for more solutions, upcoming news, and events. Follow us on social media: artisJet Solutions, artisjet Technology, and artisJet America Facebook pages, Instagram, Twitter, and discover the wide range of phone case and other smartphone accessories printing solutions and printed samples on Pinterest and Flickr accounts.