ALL-IN-ONE GOLF BALLS AND GOLF PRODUCTS PRINTER
More effective than ever before to connect with those who love playing golf game
The game of golf is becoming more popular, and as a result, promotional golf products are more effective than ever before. By providing items that are commonly used during a game of golf, you can connect with your clients every time they pull out their clubs and go for a hit. Amongst all the different methods and tools to market to your audience, promotional items could prove to be a perfect way not only to stay top of mind within your current customer base, but to also educate your prospects about your company and offerings as you work on growing and increasing awareness around your business.
Plan thoughtfully the design of your promotional items. Keeping your brand and colors in mind, gear your design towards an attractive and appealing structure that will make your recipient remember you and your business.
artisJet direct to golf ball printers can help you capture the orders, such as company logos, souvenir for celebrating an event or occasion, family and friends customized balls. WATCH THE VIDEO and learn how to easily print on golf balls and related golfing products by artisJet golf ball printer.
ARTISJET GOLF BALL PRINTER - CUSTOM PRINTING ON GOLF PRODUCTS DIRECTLY
Delivering the ideas onto golf balls, golf tees, and golf markers to more
Business owners and golf fanatics should consider customized golf balls not only for games and sports but also as one of the hottest products on the golf market. Customized golf balls can be used as promotional items, gifts, corporate promotion items or to simply give the golf balls a special unique differentiation from other market players.
A logo is the one element that should encompass a message, image, voice, brand… all in one! If the logo is done the right way, it will communicate the point of differentiation and help businesses stand out while positioning in the consumers' mind. There are many creative ways that can connect businesses with their clients, and one of these is through promotional golf products.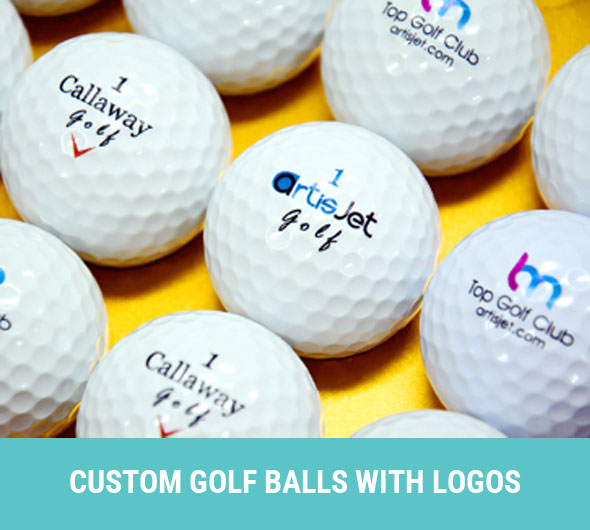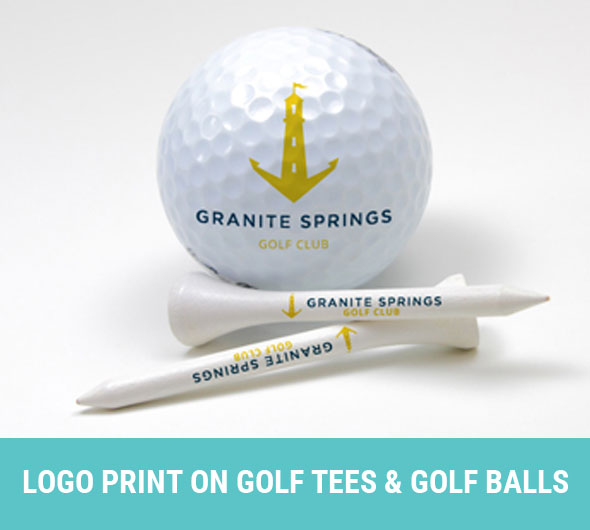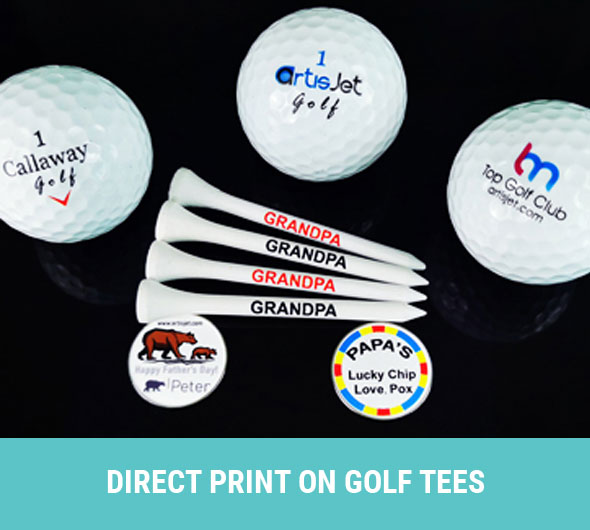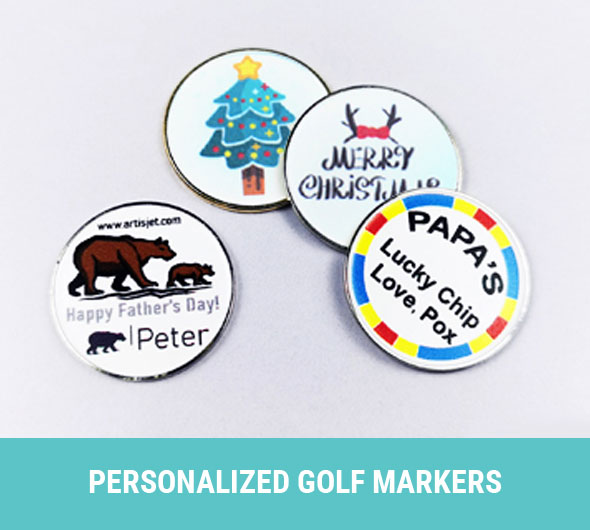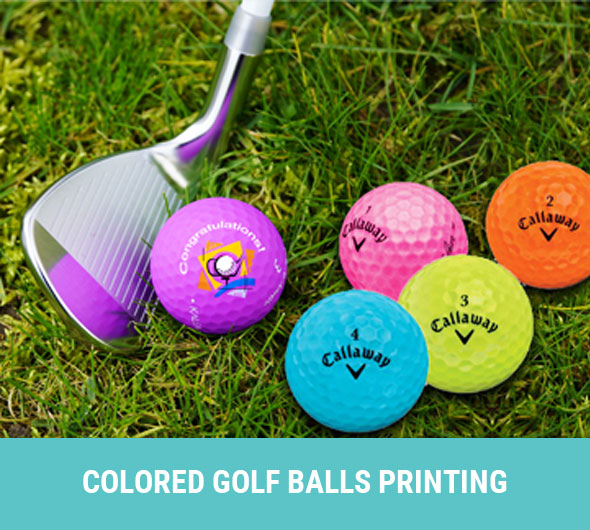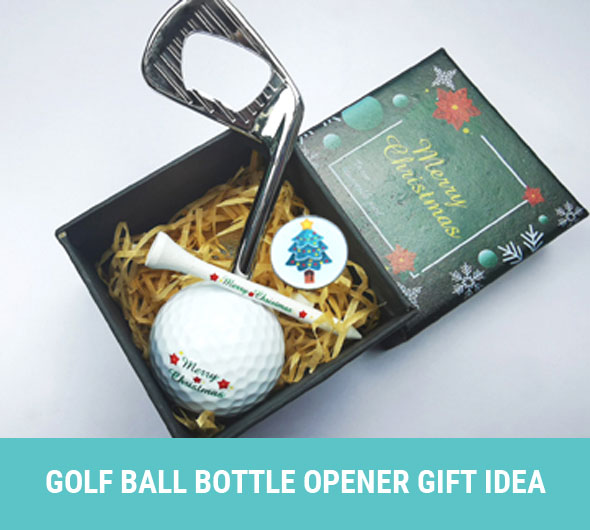 HOME BASED AND START-UP GOLF PRINTING BUSINESSES
DIY golf printing solution from small orders to batch printing by artisJet golf printer
As printing technology continuously evolves, now the custom golf products are not made just by the professional golf clubs. With the right tools, it can be developed as a DIY golf printing solution, for you to be the one who offers the custom golfs to the golfing pros and as corporate gifts too.
artisJet customized golf printer can help you capture the small orders, like company logos, souvenir for celebrating an event or occasion, family and friends customized golf balls, as well as batch printing up to thousands of golf balls, golf tees and golf markers.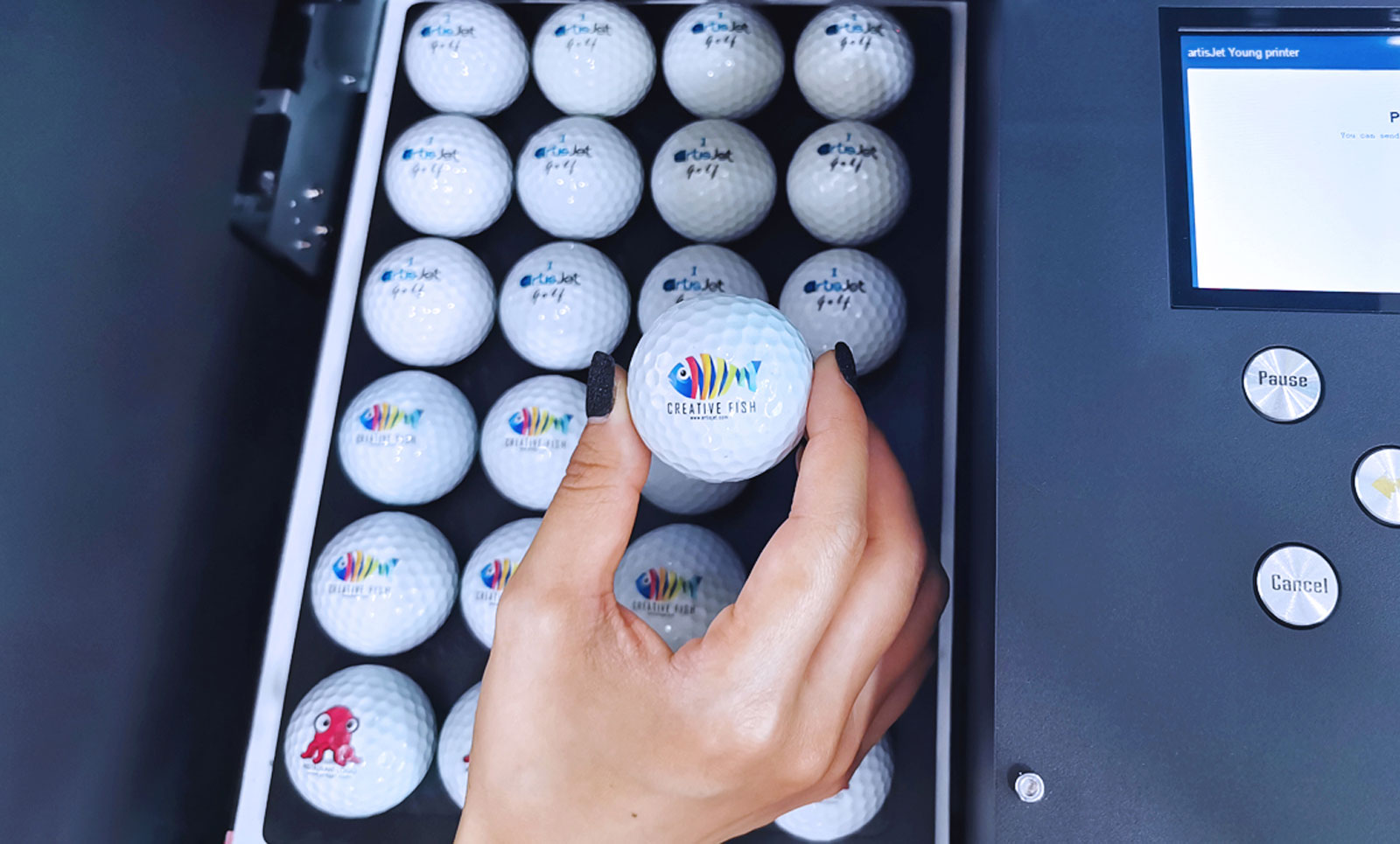 HOW TO PRINT ON GOLF BALLS BY GOLF BALL PRINTER?
Smart, simple, and smooth printing workflow
artisJet small and medium UV LED printers are the ideal machines for customizing golfing items with your clients' logos. It allows you to easily print any photo, image, letters, artwork, graphics, and any pictures to personalize Golf balls directly. It has good durability and abrasion on all golf products - golf balls, golf tees, golf markers, or other small and medium size golf products that you want to customize for golf companies and golf lovers.
artisJet UV LED printers allow direct printing from a third party which saves so much work and time. And the Control System detects the printing height and positioning of your golf items automatically, leaving your printing work just from a click of the button.
Want more? Speed up the UV printing process with artisJet's powerful Workstation & RIP Software, and avoid unnecessary manual operations.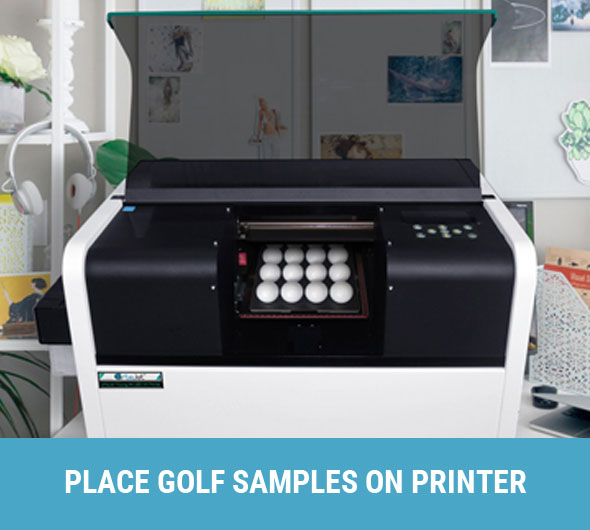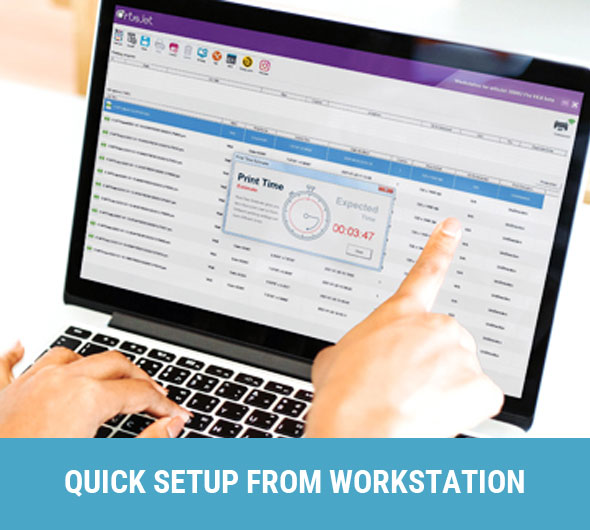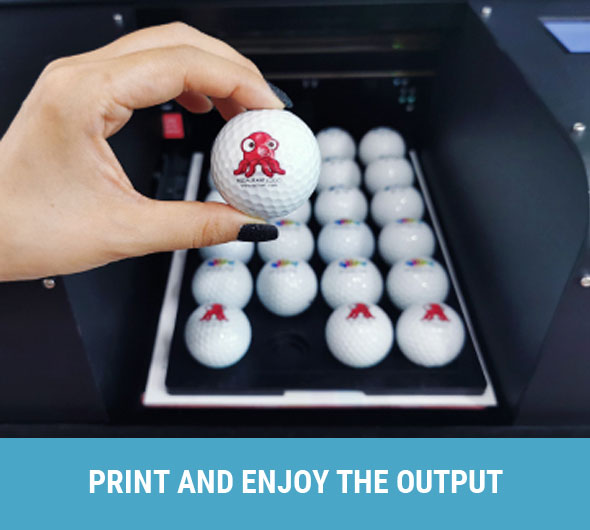 WHAT ELSE BESIDES GOLF BALL PRINTER - STANDARD GOLF FIXTURES / GOLF JIGS
Quality first while simplifying golf printing production steps
Businesses print artisJet customized Golf ball inkjet printer adopts gorgeous and colorful ink system, and unique designed standard golf fixtures/jig, allows print high quality pictures, logos and text directly on multiple golf balls at one time.
artisJet is providing you an all-round solution for your golf ball customization business and that including details such as tailored golf templates to fit your production needs. Templates help you manage your printing demands effortlessly, and accelerating production speed.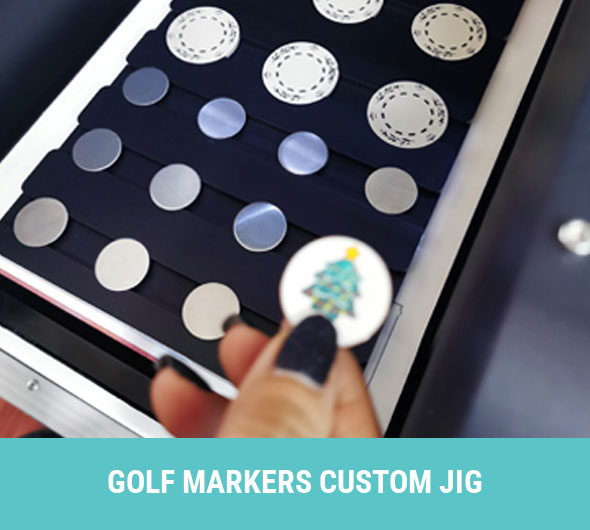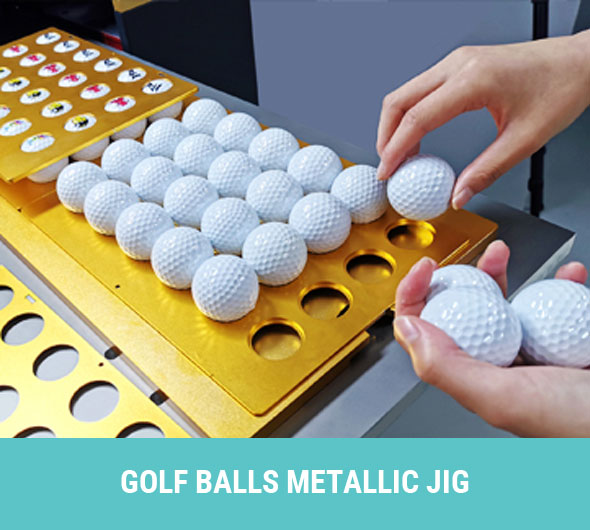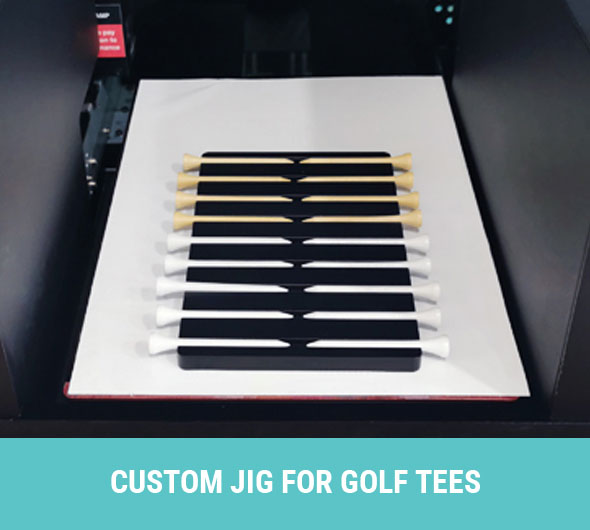 RICH AND SHARP COLOR PERFORMANCES BY GOLF BALL PRINTER
Excellent golf customization by quality, print effects and efficiency
Achieve over the top printing effects to make your golf printing standout! Empowered by the piezo print technology and anti-static print systems, artisJet custom golf ball print solution delivers the colors onto the golf balls in smooth and sharp color quality, photo-realistic images, with variety of printing effects, high color density & perfect gradient print finishes, initiating a strong bond with the golf products. Benefit from superior scratch & alcohol resistance, with up to 3 years outdoor durability and under continuous use.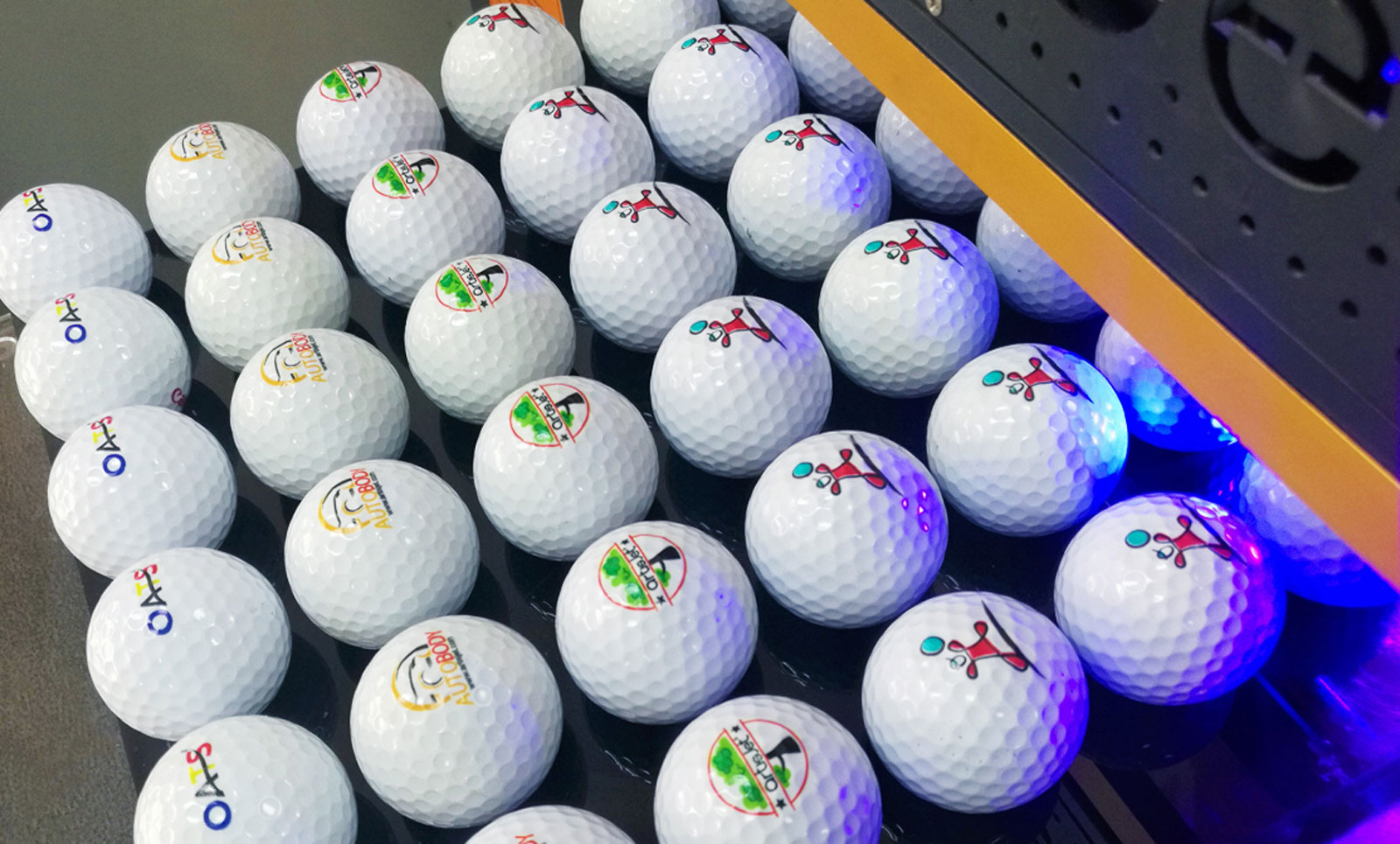 OTHER SPORTING GOODS AVAILABLE WITH ARTISJET LED UV PRINTER
Get creative all the way, for any sport you can think of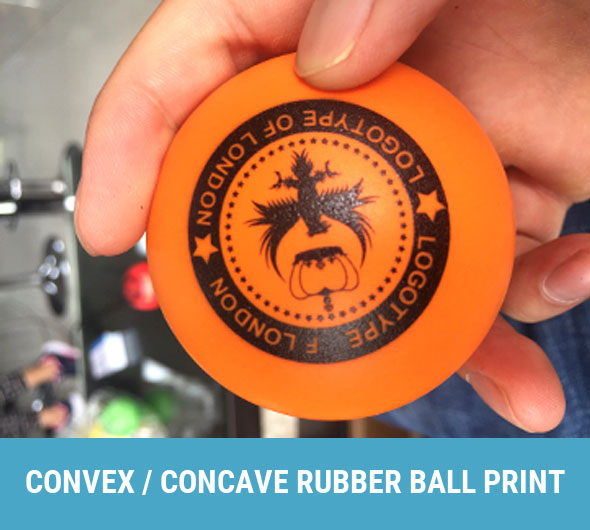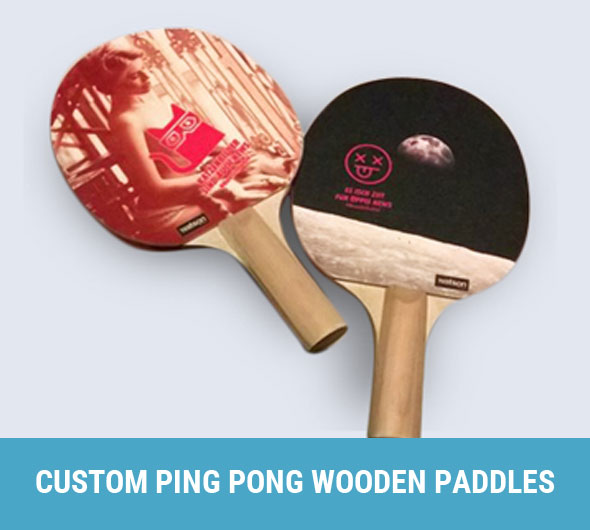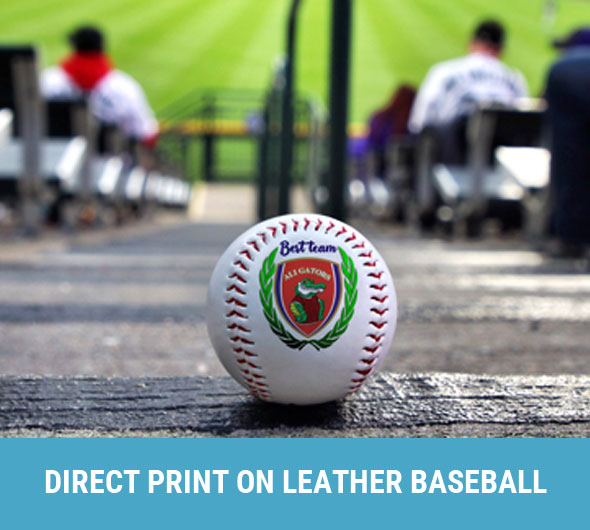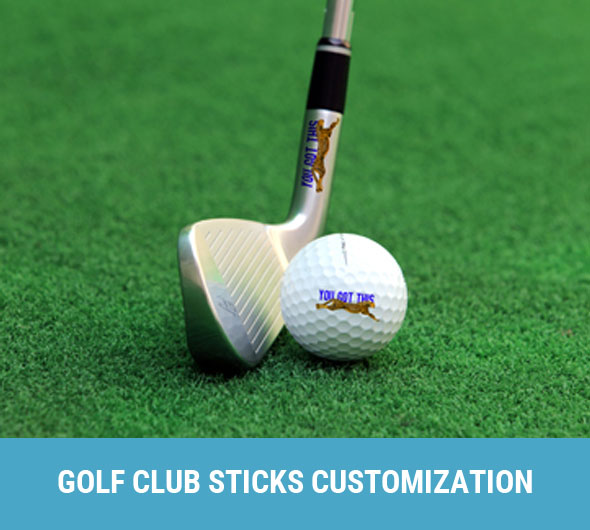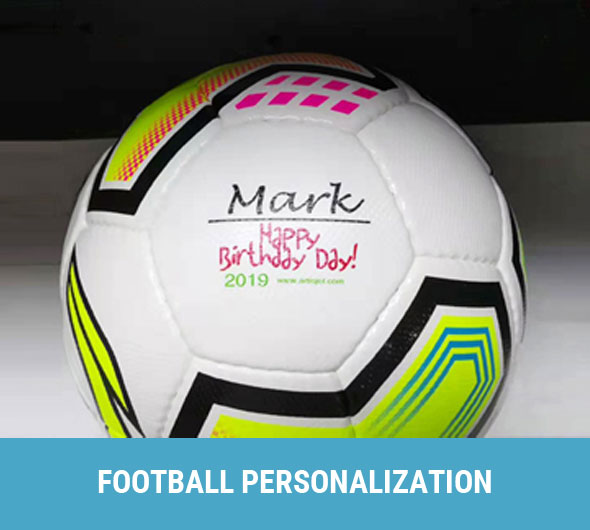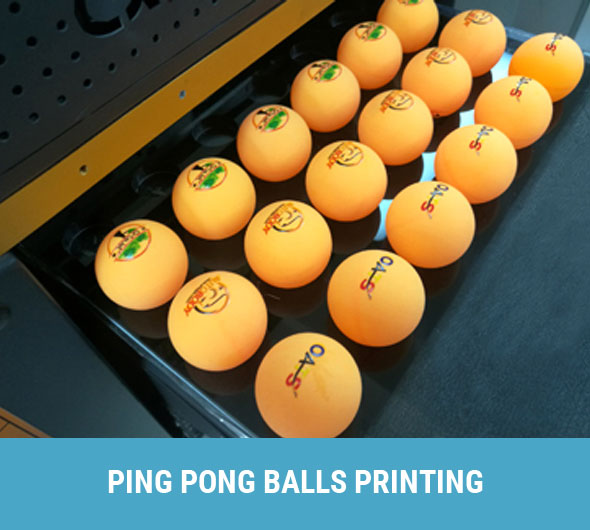 HOW TO CHOOSE YOUR GOLF BALL PRINTER
Fast production speed at low cost
The printer head's UV LED light source with condenser lenses dries the ink during printing. And artisJet LED UV printers for golf printing solution provide you economical and cost-effective advantage for the ink you use in your sporting goods customization business.
In addition, the workstation helps you to proceed with easy nozzle check, automatic ink flow and ink system cleaning progress status monitoring in quick simple steps. And instead of ink bottles, these printers provides hustle free ink cartridges replacement.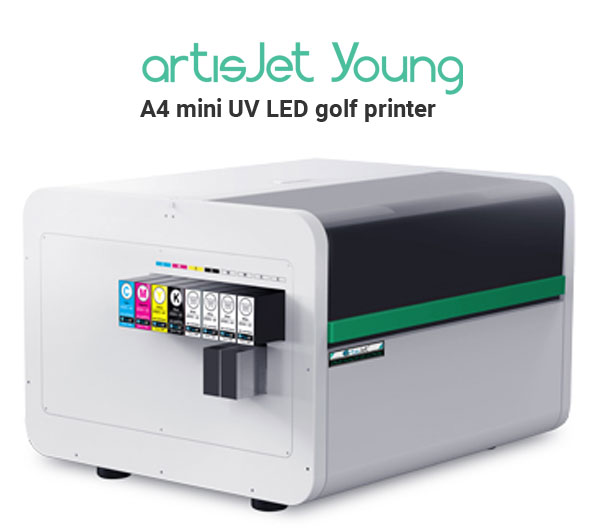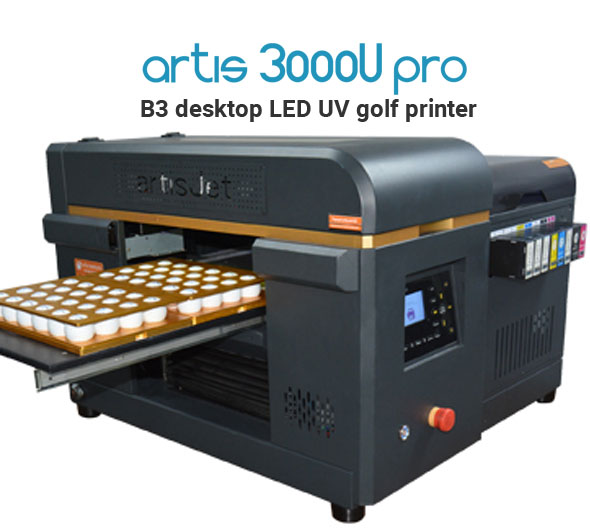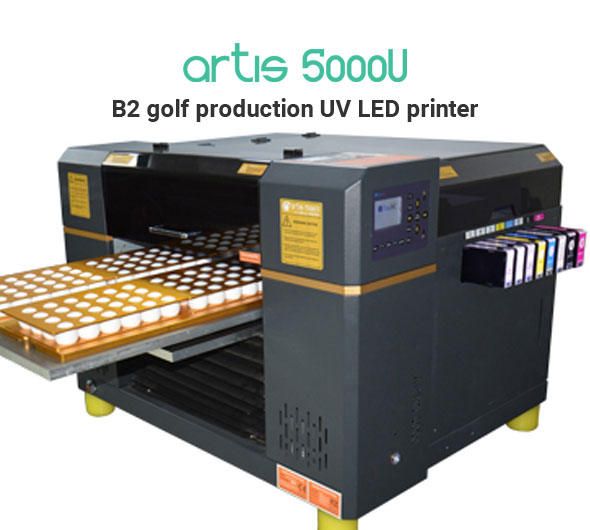 artisJet Golf printers overview
Portable and safe multipurpose flatbed printer, artisJet Young makes your designs and ideas stand out. Easily print 120 – 200 golf balls per hour, with 24 golf balls one time printing per set. Apply for artisJet Young golf printer inquiry.
artis 3000U pro B3 desktop LED UV golf printer is designed for medium business runners or elementary business runners, supporting max print at one time per pass of 48 golf balls. Send your inquiry here.
artis 5000U B2 golf printer is best suitable for industrial production or medium business runners, allowing you to print 720 – 850 golf balls per hour, with an ink cost as low as 0.02 USD per set. Interested in production printer? Request for golf printer quotation now.
Want to know more about golf printing with artisJet?
How golf printing solution can help your business or sports brand? Let's connect and we'll be happy to discuss more about your vision and needs for your custom golf business or custom sporting items business. artisJet team is here for you!
Stay connected to artisJet for upcoming news and events. Follow us on social media: artisJet Solutions, artisjet Technology, and artisJet America Facebook pages, Instagram, Twitter, and discover the wide range of printing solutions and printed samples on Pinterest and Flickr accounts.
Subscribe to artisJet YouTube channel for printing solutions videos, learn how to use artisJet software for different printing effects, discover video testimonials and maintenance video support to much more.