As an industrial panel supplier, or dial meter customization supplier to your customers, what frustrates you the most in the conventional printing process and production? Is it one or more in the video?
If you had enough of all these - complicated process, much labor investment, low printing efficiency, high printing cost with lower profit, limited print effects and print results - you are welcome to explore artisJet's Smart UV LED printing solutions with us!
How does artisJet surpasses the conventional printing technologies?
Industrial labels play a critical role in various industries, enabling clear communication, identification, and functionality. artisJet provides instant digital inkjet printing solutions that revolutionize the customization of industrial labels, including dial meters, industrial panels, modems, safety barriers, watch dials, dial meters for car dashboards, OBU samples, gauges, circuit boards customization and more. In this article, we will explore the applications, materials, and advantages of artisJet's industrial label customization technology, offering a glimpse into the endless possibilities it brings to diverse industries.
1. LIMITLESS INDUSTRIAL LABELS APPLICATION POSSIBILITIES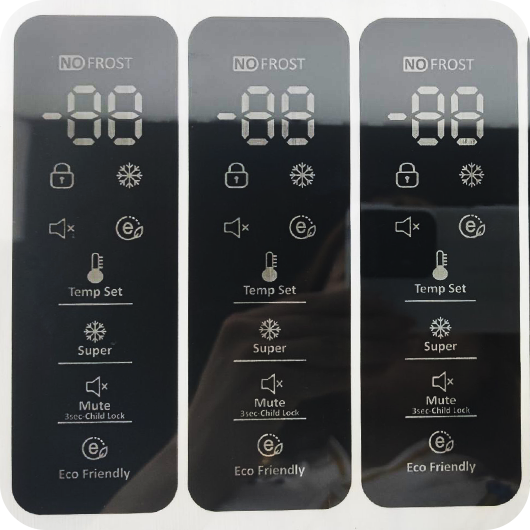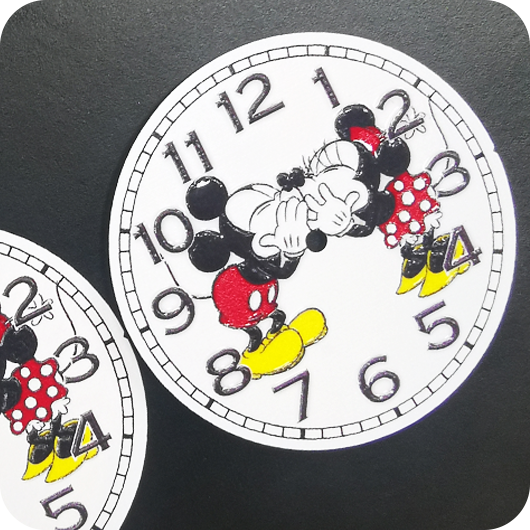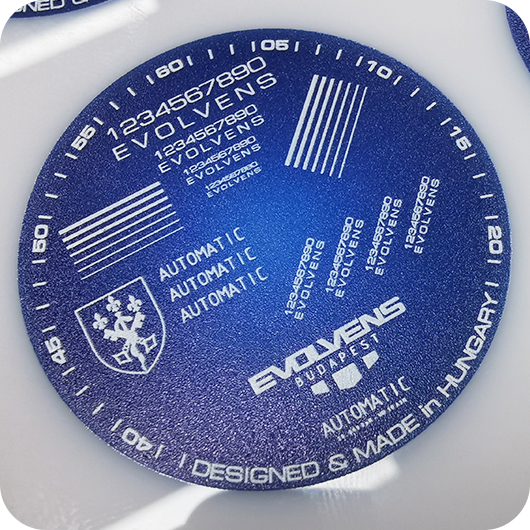 2. MULTI-MATERIALS PRINTING AVAILABILITY
At artisJet, our LED UV printers offer exceptional flexibility when it comes to printing on industrial label materials. The technology allows for direct printing on a wide range of materials such as plastic and metal as aluminum, which is widely preferred in dial meter and industrial panels customization.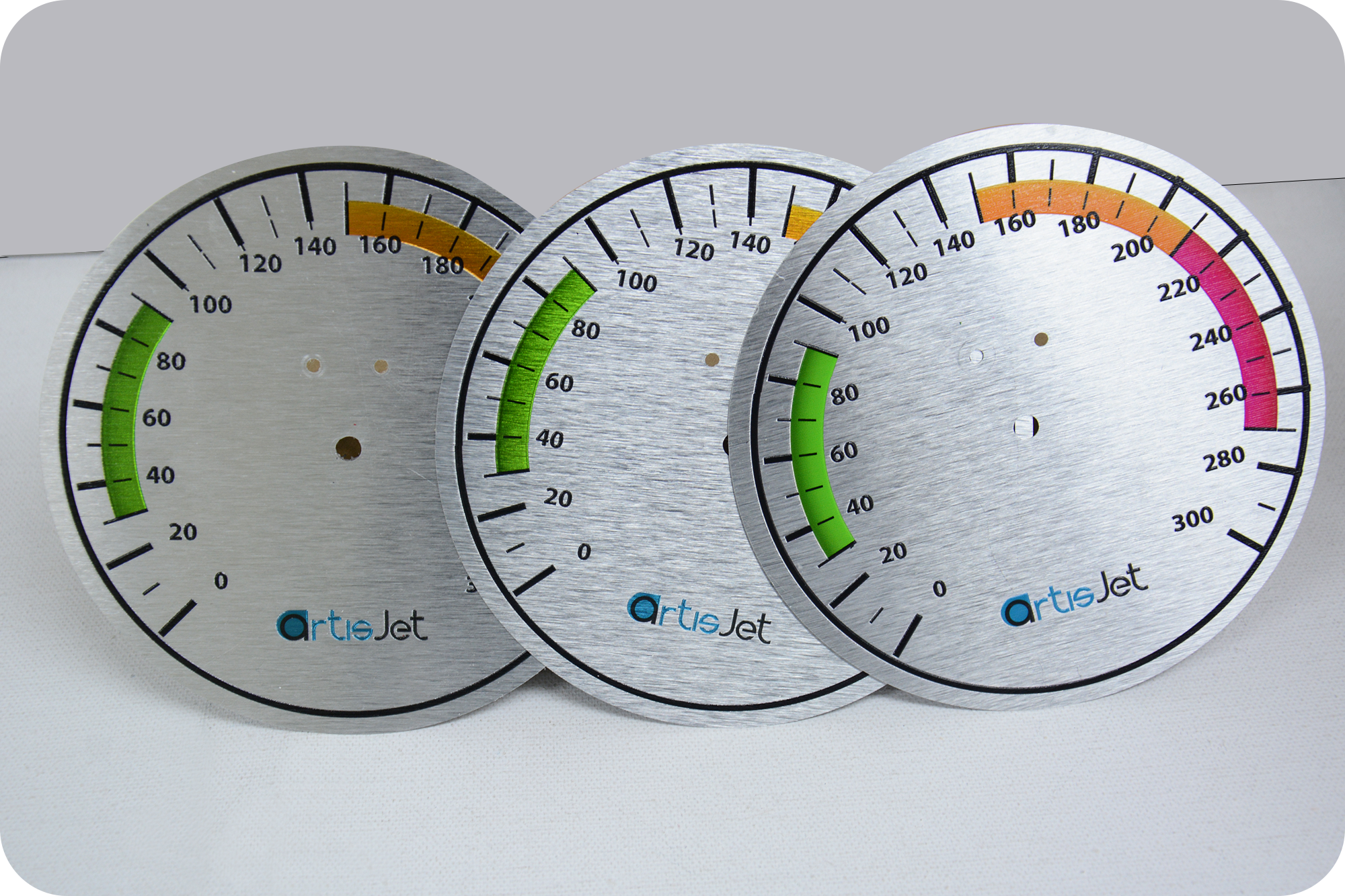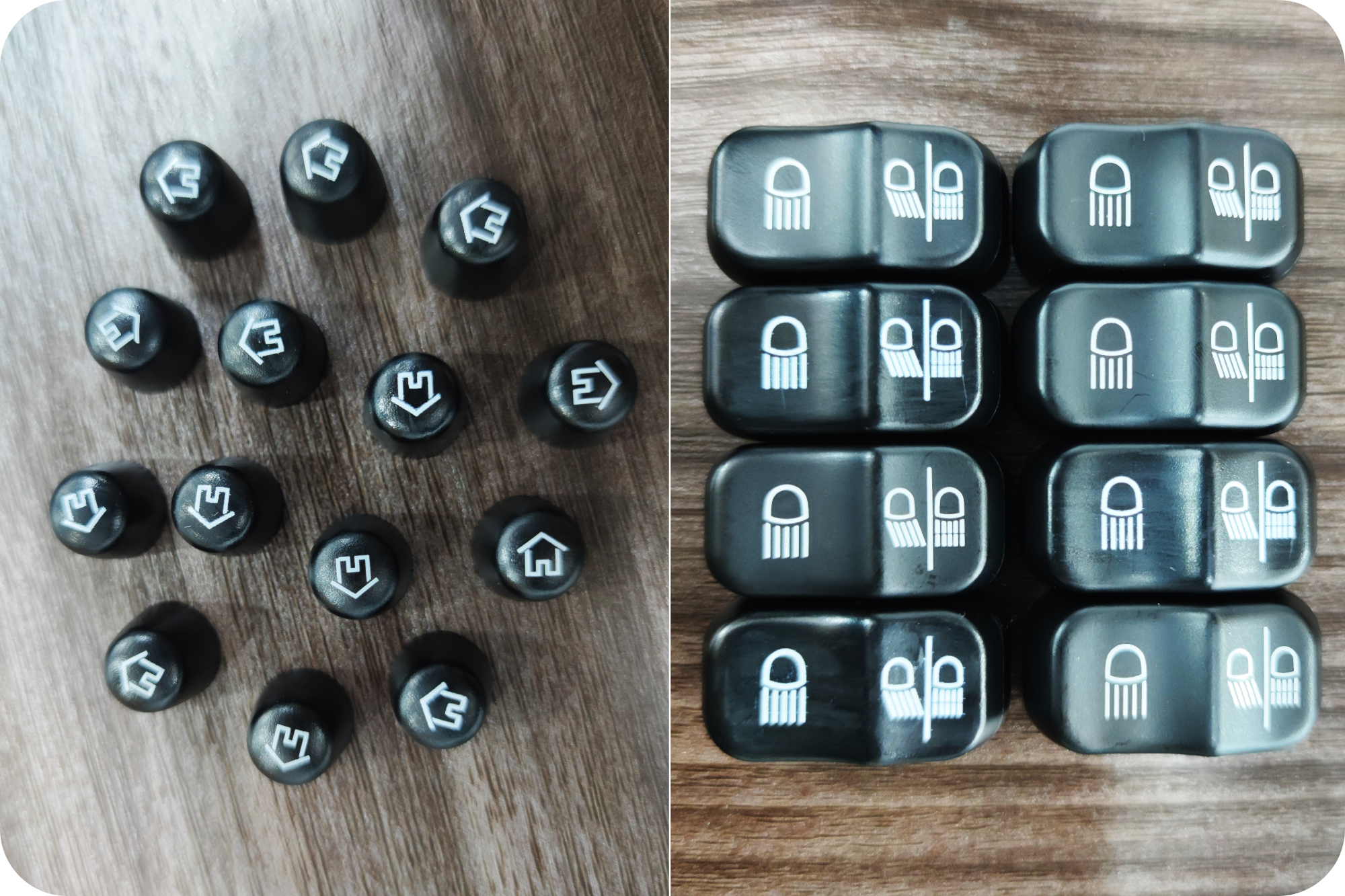 What are the trump cards of artisJet direct printing solutions?
1. HIGH-PRODUCTION EFFICIENCY
Compared to other printing methods like sublimation, artisJet's digital inkjet technology offers faster production times, enabling users to calculate the estimated production output and ink costs, providing valuable insights for efficient planning and budgeting.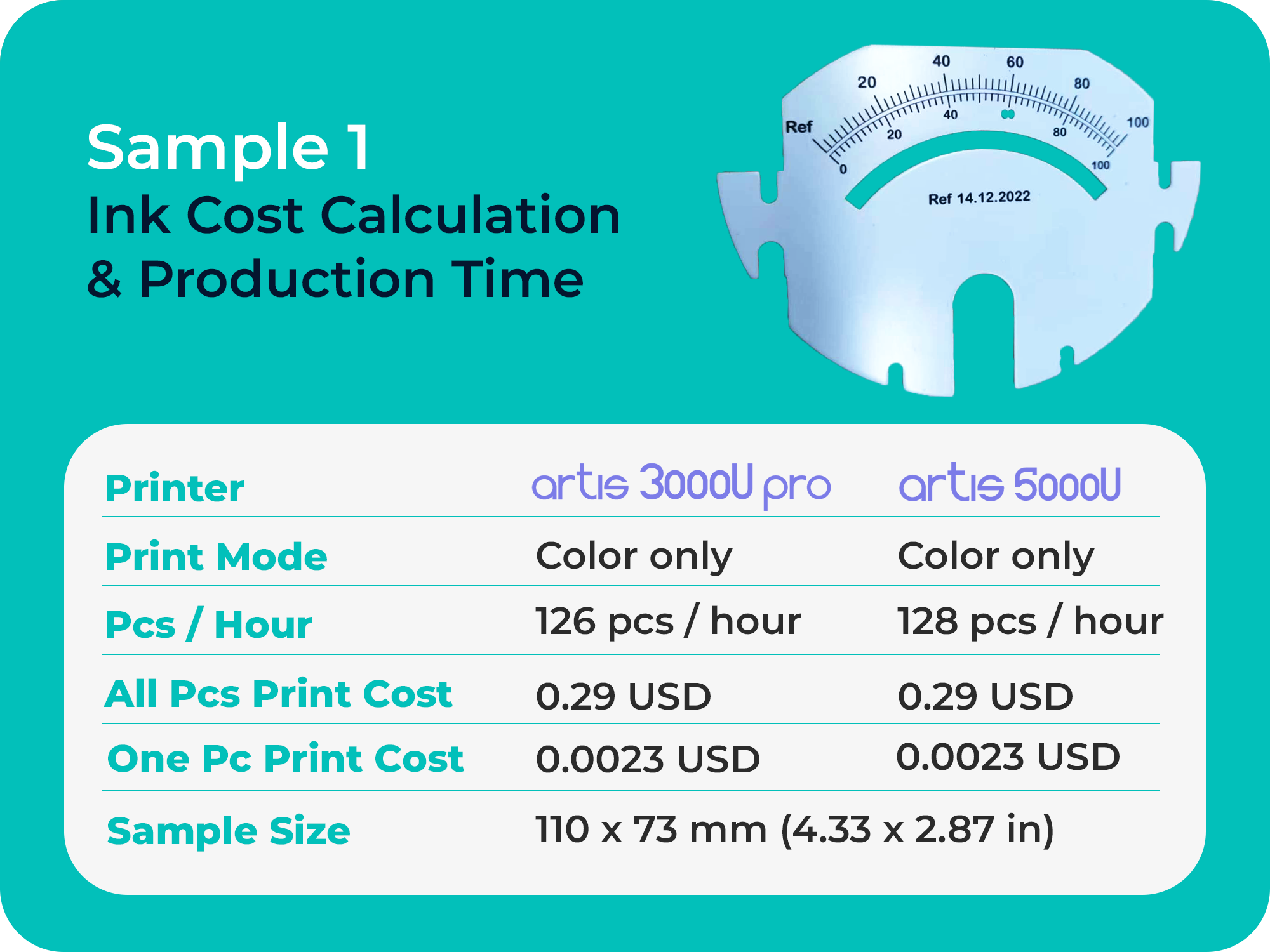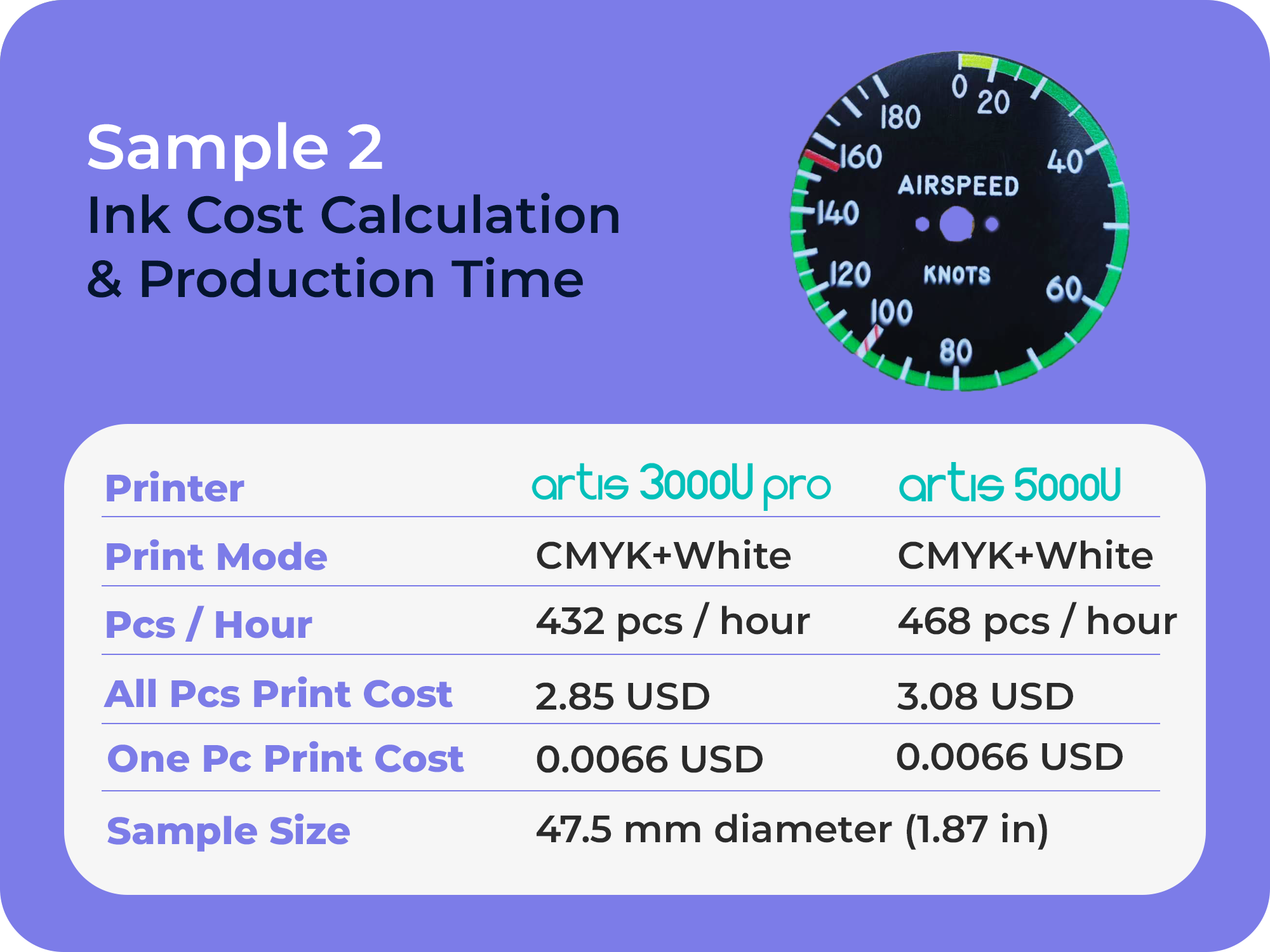 2. ALL COLOR POSSIBILITIES, ALL AMAZING PRINT EFFECTS
artisJet printers offer comprehensive color printing capabilities. Depending on the industrial label substrate and colors, artisJet printing systems and inks can achieve vibrant prints in CMYK for white substrates, and CMYK+White options for colored or dark industrial panels substrates, and much more, such as 3D embossed effects, backlit customization, adjustable ink transparency, and jig customization.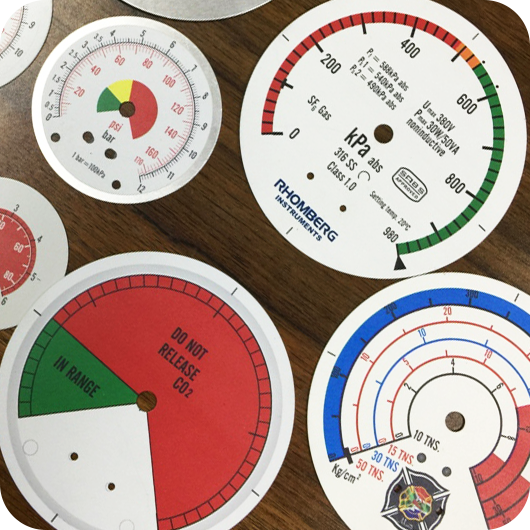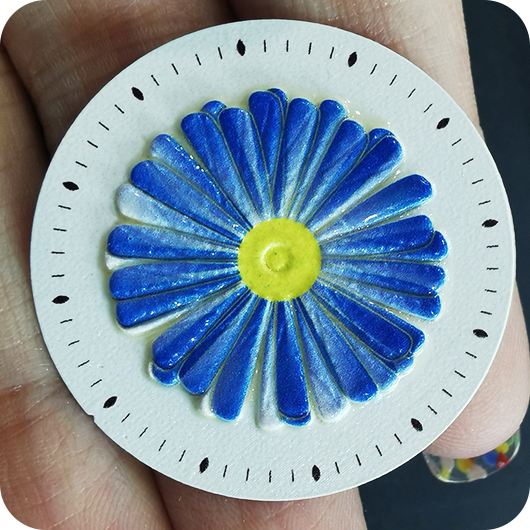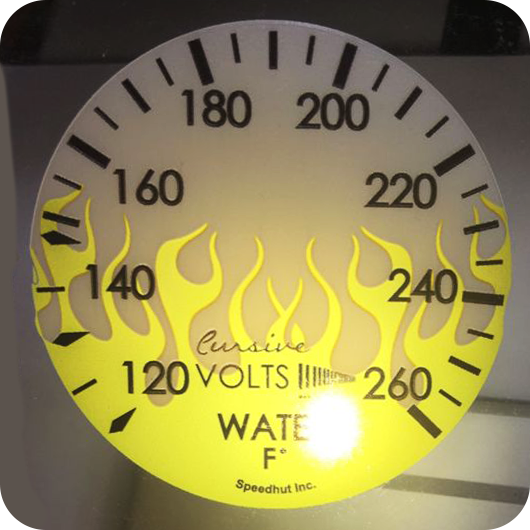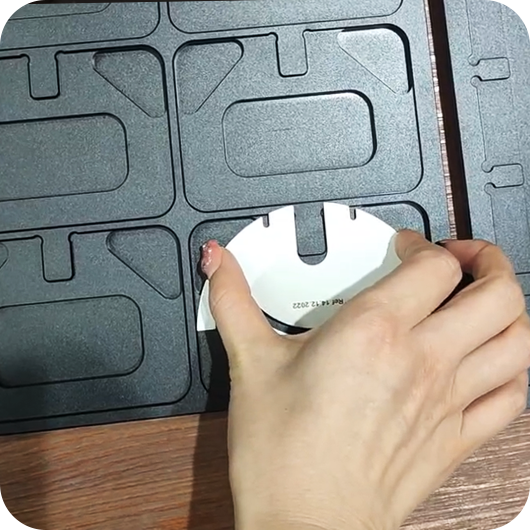 3. THIRD PARTY SOFTWARE PRINTING COMPATIBILITY
You can easily design your own template and import the artwork / designs directly and start the production immediately. The streamlined workflow allows users to simply right-click and select the printer device, eliminating the need for additional file-saving steps.
4. PRINT-AND-GO WITH QUICK MAINTENANCE
Our printers feature ONE-CLICK MAINTENANCE, making ink charging, color cleaning, and nozzle check effortless and time-effective even if in idle mode for long time at max 35 days.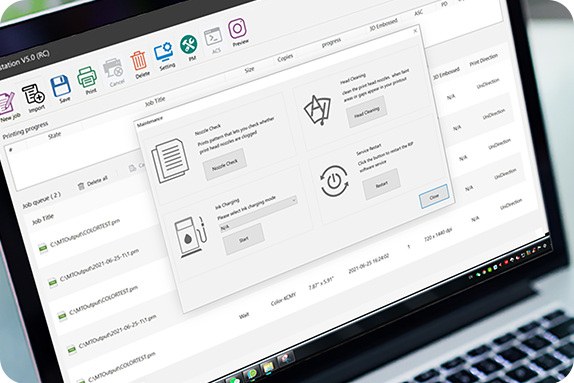 What our clients have to say about industrial labels customization?
"Resolution, precision and accuracy are our priority, your printer is doing the job!", Roberto, Production Manager at Maximatecc, Mexico.
"We found the artisJet printer - artis 3000U pro - using Google Search. We chose the printer based on the informative website and helpful how-to videos. Since purchasing the printer, the aftercare has been brilliant, and our questions are always answered promptly. The distance from artisJet is not an issue due to their live webcam assistance, which we greatly appreciate given the time zone difference.", says Dean, McMenon Engineering, UK.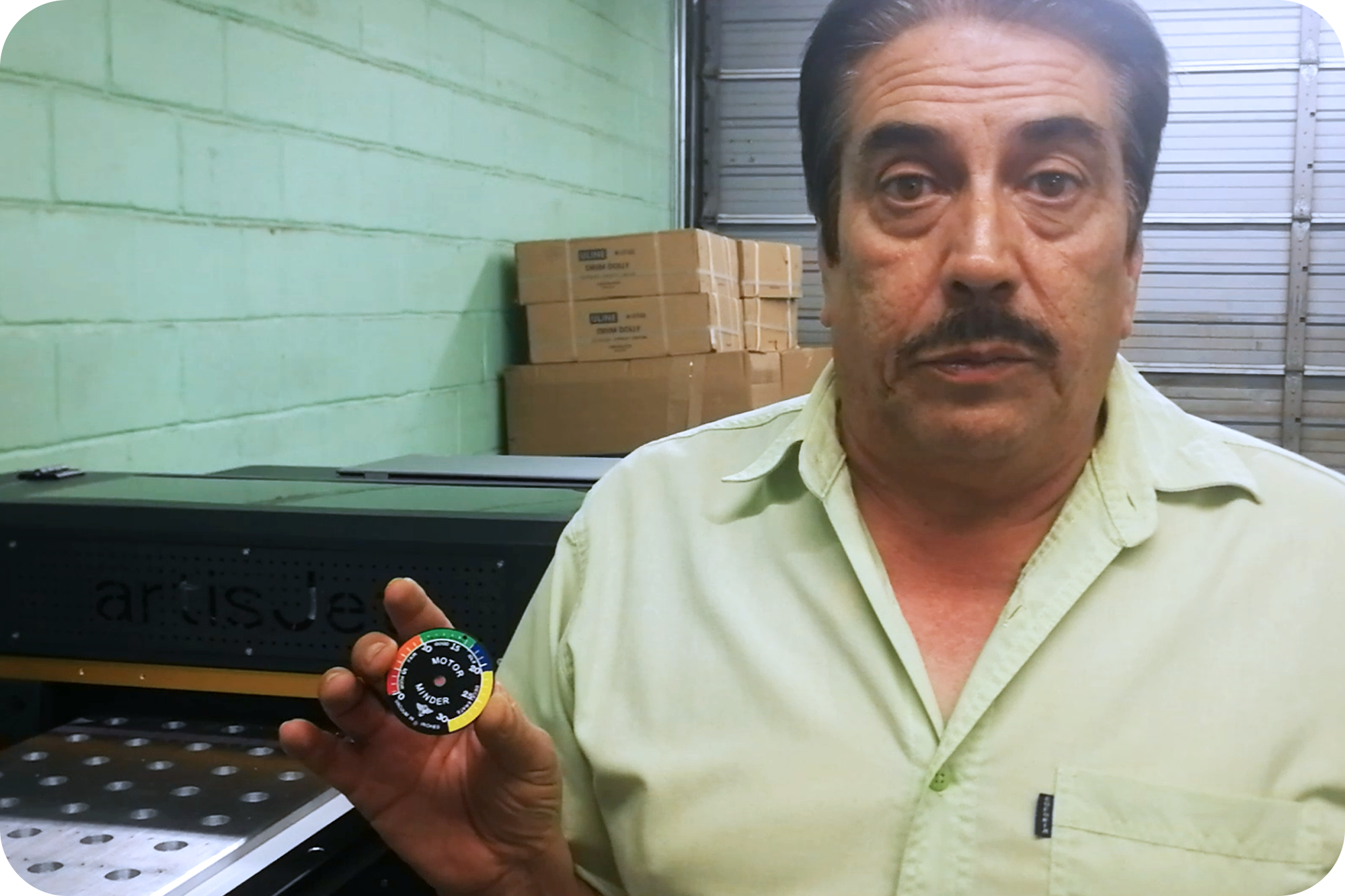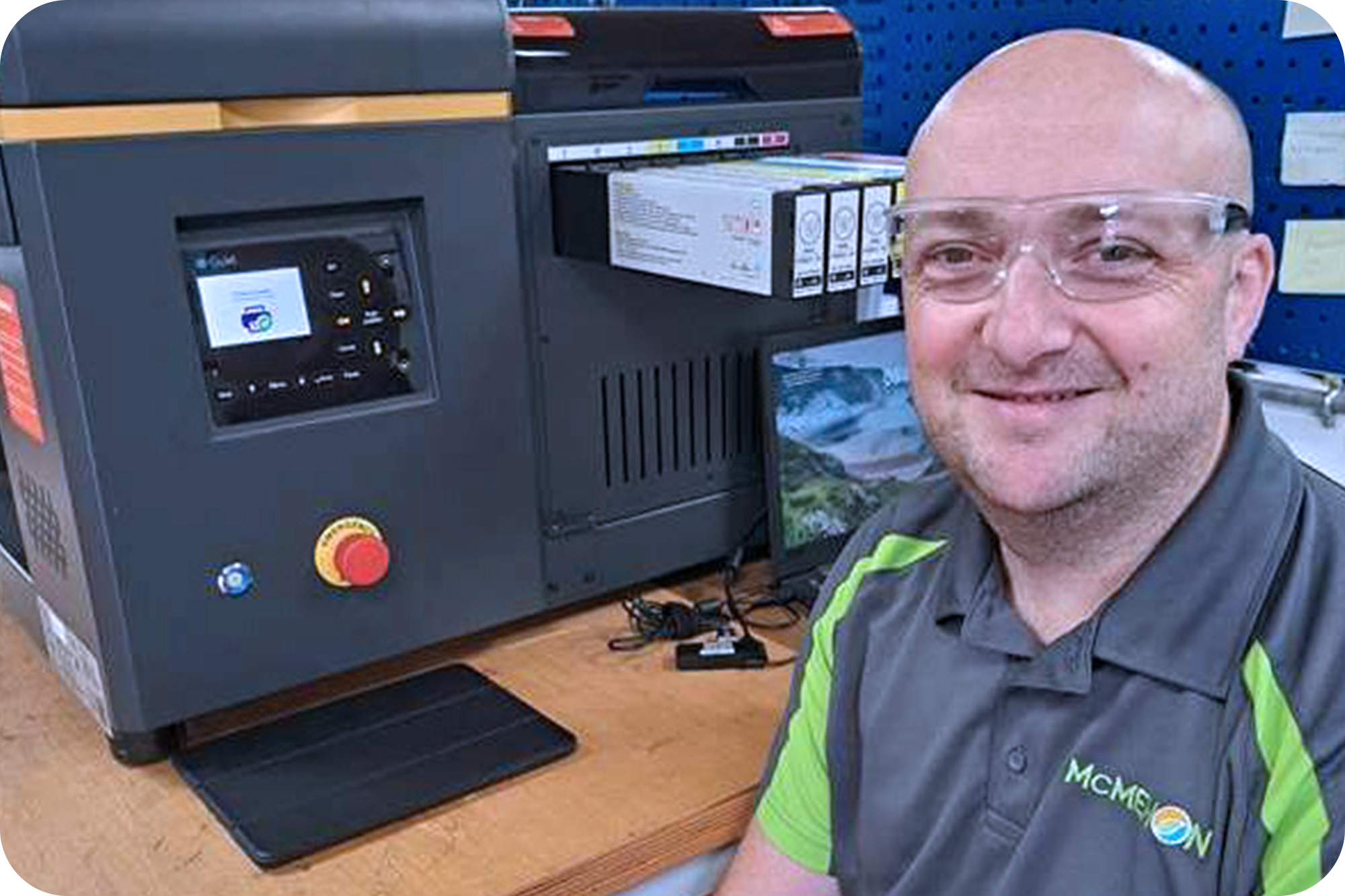 Ready to take action?
Have more questions about industrial labels, gauges, dial meter personalization and printing solutions?
Click to schedule a live demonstration
Ask for samples or send your own sample for practical printing and sample testing, artisJet is ready to present you a completely different experience!