About Adobe MAX 2022 - The Creativity Conference
Under the umbrella of Adobe Inc., Adobe MAX is one of the world's biggest creativity conferences. "MAX is a creative rocket ship of amazing contents, great speakers, and fun labs" (previous MAX attendee, max.adobe.com).
Starting October 18th, and after two years of attending the event online only, the Adobe MAX Creativity Conference 2022 can be attended either virtually or in person, with over 6,000 in-person attendees, at the Los Angeles Convention Center.
The event is the best time for Adobe to present the new developments and updates of its suite of applications (Adobe Creative Cloud) and to build a community of creative professionals.
Adobe MAX covers several industry's topics, all set in sessions: 3D and augmented reality; Creativity and Design in Business; Drawing, Painting, and Illustration; Education; Graphic Design; Photography; Social Media and Marketing; UI and UX; Video, Audio, and Motion.
It's the moment when Adobe's announcements regarding new products and features are released, but it is mostly a great opportunity to make valuable connections between creatives: from marketers, artists, illustrators and graphic designers who create across multiple design disciplines including printing, to photographers, tech and business strategists, technology leads and more.
At the same time, the different hundreds of sessions, labs, workshops and networking events teach attendees new insights, tips and tricks of using Adobe suite in different creative industries.
artisJet in Adobe MAX – Fit your environment and let your ideas bloom
We are happy to announce that, this year, artisJet is sponsor of Adobe! And the ones that made this happen and we are grateful to is The Fittest, a team of professional entrepreneurs with decades of experience into helping companies and brands launching their ideas through business consulting, coaching, strategic planning and scaling up.
artisJet offers solutions with A4, B2, B3, B5 and dedicated application-oriented printers for different scenarios and environments, from home business, store business, shopping mall business, kiosk business, printing house, design studio, printing production factories, and other scenarios to be sure it fits the various printing business necessities.
Get inspired. Imagine. Make-IT
How artisJet digital inkjet printing solutions work with Adobe? Empowered by the artisJet WorkStation, artisJet printers are printing directly from any third party software, supporting all popular types of graphics including those from Adobe, such as Photoshop, Illustrator, PDF and others on demand too.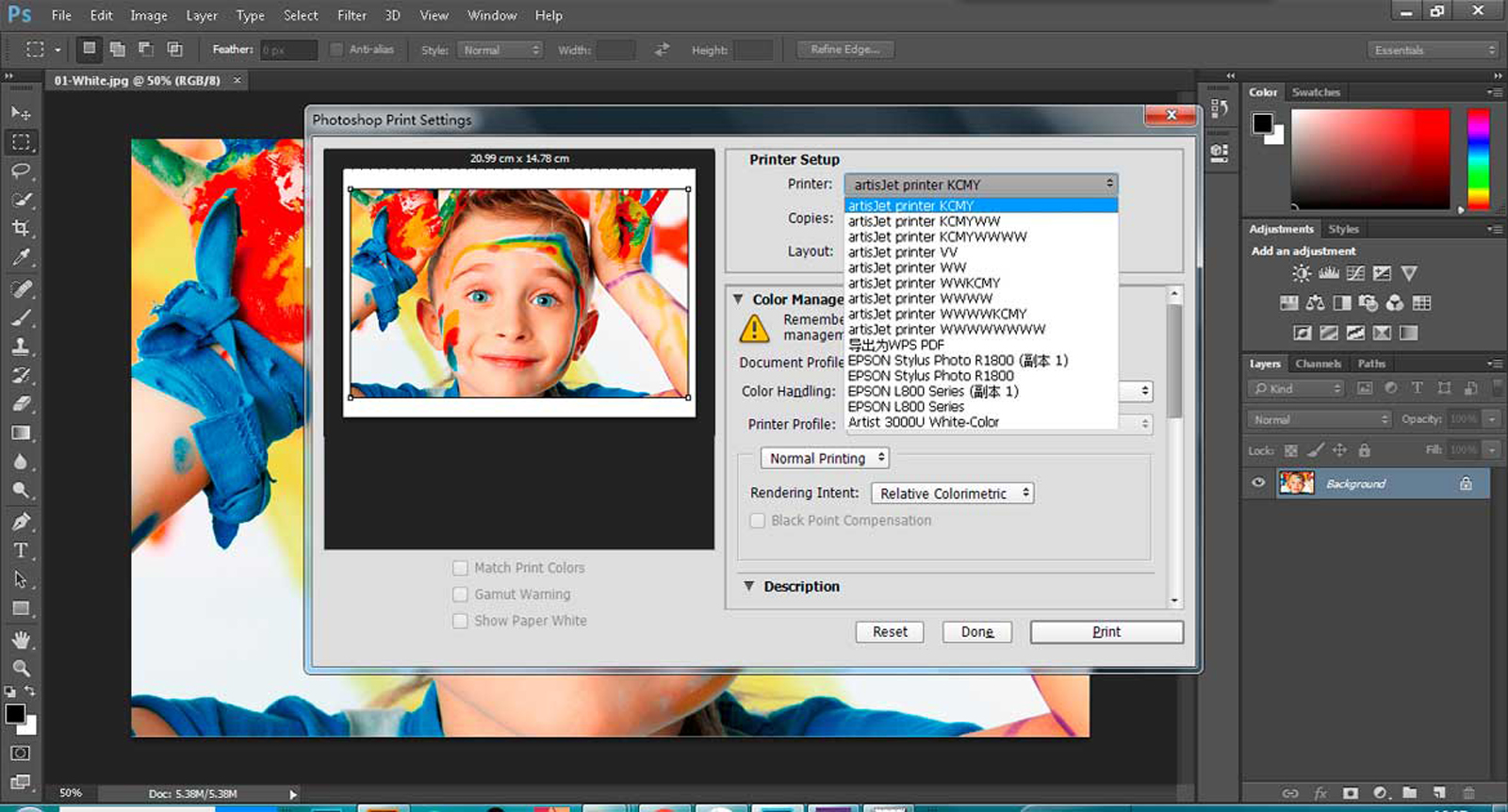 At the Make-IT booth, you will have the chance to experience interactive direct printing from Adobe on your own! Adobe ambassadors will assist you through this fun and creative printing journey. Don't forget to scan your badges at the artisJet booth scanner and let's connect!
Remember!
From 18th to 20 of October, find artisJet proV6 printer at the MAKE-IT booth, in the Adobe MAX Community Pavilion, Los Angeles Convention Center. Don't miss out the inspirational ideas and printing surprises we've prepared for you! See you there, cannot wait to meet the best creative community!