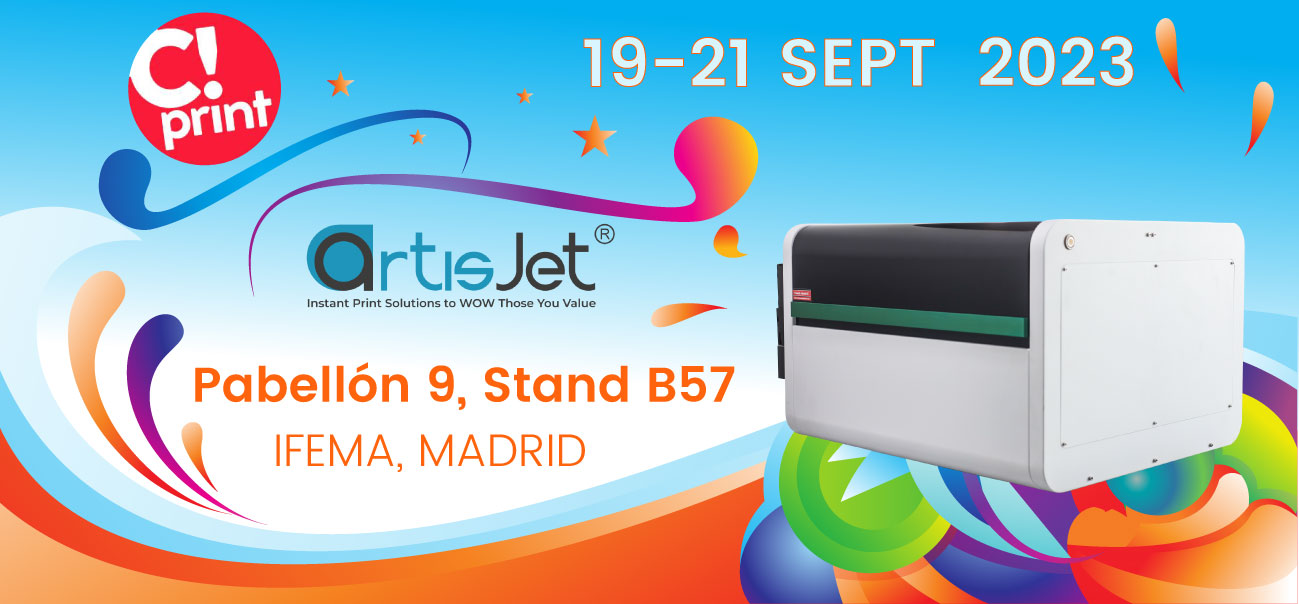 📆 Mark your calendars for September 19-21, 2023, and head over to IFEMA in Madrid for an unforgettable experience at the C!Print Madrid exhibition! 🇪🇸
🖼️ At Stand B57, get ready to witness the power of the artisJet Young UV printer, a true game-changer that industry professionals just have to see in action. 🌈
🤩 What can you expect? 🌟
✅ Live demonstrations showcasing the precision and capabilities of the artisJet Young printer.
✅ Get hands-on and experience the magic of UV printing for yourself.
✅ Exclusive insights into the latest trends and innovations in the world of printing.
✅ Meet our experts and get your questions answered.
🌟 C!Print Madrid is a premier event that brings together the best in printing, visual communication, and personalization technology. It's a hub of innovation, a showcase of creativity, and a networking paradise for professionals across industries. Join us at this dynamic show to discover the future of printing! Whether you're a printing enthusiast, a tech enthusiast, or simply curious about the capabilities of the artisJet Young, this is an event you won't want to miss!
🌠 Join us at C!Print Madrid 2023 to witness the art of printing like never before.
🎉 Save the date and tag your friends who need to see this! See you at Stand B57!
📍 #CPrintMadrid2023 #saloncprint #PrintingInnovation #IFEMA #Madrid #Exhibition #UVPrinting #TechnologyShowcase #uvprinting #artisJet #instantprintsolutions #wowthoseyouvalue