Bottle printing is a popular choice because the end result is durable, versatile, and attractive. Direct to substrate printed bottles doesn't alter your brand, it enhances it!
360 degrees LED UV direct to substrate printing technology eliminates the need for label substrates, promising to be the next generation variable data printing solution for innovative bottle designs and consumer engagement.
One of artisJet's cylindrical devices is a custom designed attachment for artis BR U1800 A3+ LED UV printer. The rotary device effectively fits the working area and is attached to the printer's flatbed.
TECHNICAL SPECIFICATIONS - WHAT`S NEW ABOUT THIS ROTARY DEVICE?
Custom LED UV rotary printing with artis BR U1800 accommodates cylindrical objects with a maximum print cylinder diameter of 14 cm (a cardboard tea box, for example) and a minimum print diameter of 5 cm.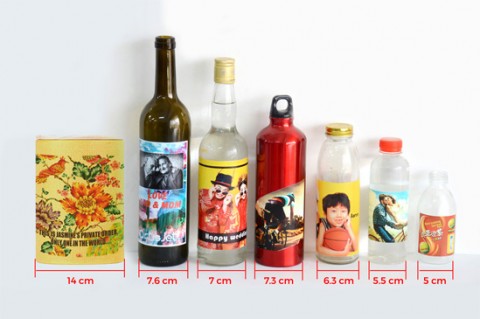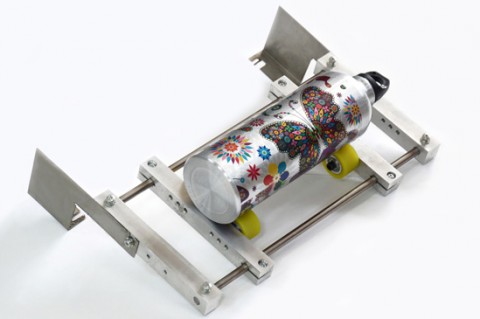 The updated rotary system with silicone rollers contributes to printing perfection! The silicone rollers offer enhanced stability and liability of the cylindrical item, perfect and easy adjustment and setup on the flatbed.
The silicone rubber rollers are used in a variety of applications including banding, laminating, printing and decorating. Carefully engineered and crafted, the silicone rollers allow specifically match of your cylindrical applications.
There are a few characteristics of software settings: printing resolution of 1440*1440 dpi for a fully printed artwork and design; print effect types: Color only, White & Color only, White & Color printed simultaneously.
A full size image / graphics / design printed with rotary jig with a resolution of 1440*1440 dpi you can print it in 12 minutes (imagine size 200 mm*110 mm). Simply select the desired artwork size and preferred color settings, load your product into the rotary fixture and you're ready to print.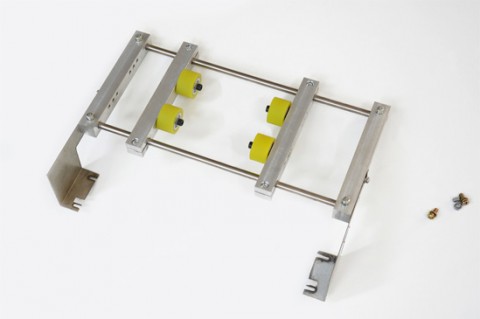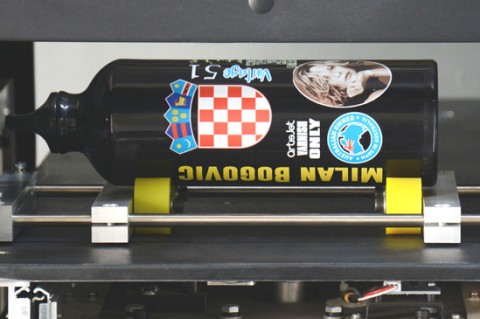 BENEFITS OF 360 DEGREES PRINTING WITH THE UPDATED JIG FOR ARTIS BR U1800
We believe glass bottle printing is an art. The rotary device allows you to differentiate yourself from all the paper-labeled bottles on the shelf. Custom bottle printing just got easier! Whether you are looking to print your own professional wine bottles or you want your logo on a stainless steel bottle, you will need the capability to print on cylindrical shape and delicate materials.
The process is simplified – all you need to do is to print direct to substrate.
The cylindrical device ensures printing on a multitude of cylindrical objects substrate materials and sizes: aluminum, plastic, metal, glass, opaque, transparent, small bottles or wine bottles, any type of bottle that you need to customize by digital LED UV direct printing. You can print a diverse range of bottle types like wine bottle, water bottle, baby bottle, storage bottle and so on.
artis BR U1800 gives you unlimited substrate color choices so you don't have to settle for only printing on white or light colored cylindrical objects.
Stay connected to artisjet for upcoming news! We are on Facebook, Twitter and Instagram! Like, follow and join us online to make sure you stay updated with details on upcoming news, events and our printers.
Interested in artisJet's printing solution for your business? Discover more by sending your inquiries to This email address is being protected from spambots. You need JavaScript enabled to view it. or easily use the contact form on artisJet website.