artisJet, with its instant custom print solutions, is well-suited to empower a wide variety of businesses, but are there scenarios in which people are advised NOT to go with artisJet? In other words, does artisJet actually turns away potential clients for any reason?
The answer is YES. Here are three reasons artisJet is not for you or might not be for you.
Reason No. 1
artisJet is not for you if you prioritize short-term expediency over long-term sustainability
Even though some of our clients are just starting out, they have big dreams in the future. We are eager to grow steadily together with our clients to help them succeed in realizing those dreams in years to come.
That's why, over the last 15 years, artisJet has been consistently and heavily investing in R&D to pursue innovation and system upgrades, so that our support for clients can be sustainable.
Some of our customers have been with us for more than a decade, and have used more than one generation of artisJet printers and systems.
Knowing that artisJet will be there for them in the long haul gives clients the peace of mind when they choose artisJet.
Reason No. 2
artisJet is not for you if you are a technical expert who doesn't require simplified operation and professional assistance
Someone who feels the compulsion to constantly tweak the hardware and software, to manipulate complex settings, or enjoys troubleshooting without professional assistance, probably won't be too thrilled with artisJet's simplified process.
With foolproof one-click operations within the artisJet Workstation software and a dedicated tech support team, artisJet aims to take care of the geeky aspects so that users who can't be bothered with technical know-hows can simply get the job done and carry on with their lives. Watch the video nelow and see what one-click maintenance with artisJet is.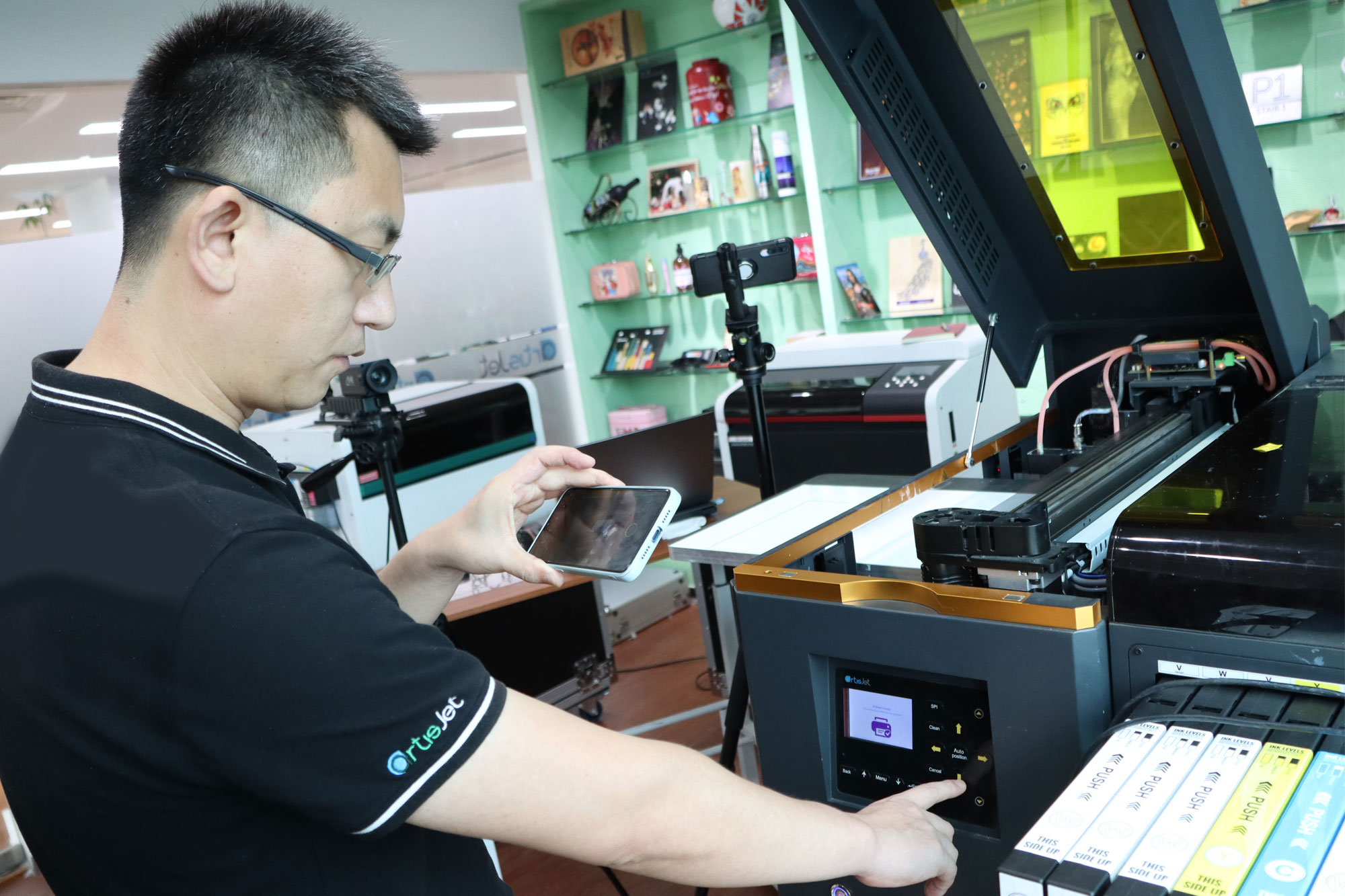 Reason No. 3
artisJet is not for you if you are looking for a low-end products for a low-budget project
There's a massive market for UV printing equipment for businesses with limited budget and expectations, and we would've enjoyed being responsive and feasible for all business projects.
However, it became clear that factors like precision, durability, and user-friendliness couldn't be reconciled with competitive pricing. Hence we are more prepared to meet the demand of the middle-to higher range of the market where the initial cost is not the determinant factor.
Echoing the first reason above, advanced and user-friendly technologies, more often than not, produce enough savings in labor costs in the long run to make up for their initial outlays manifold.
One of the tech features is the third-party software compatibility, which allows users to print directly from virtually any image-processing application through the means of HOT FOLDER.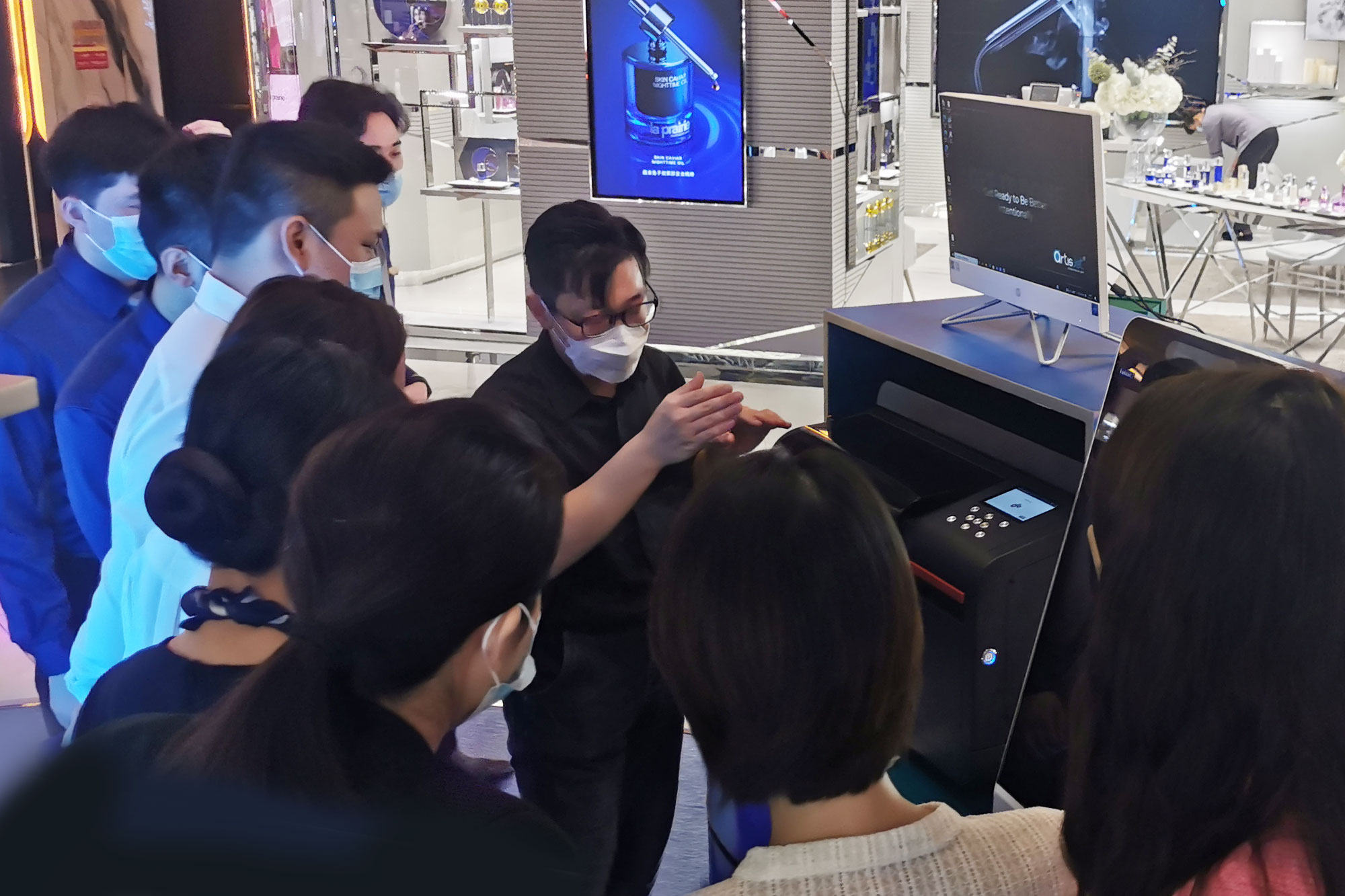 With these being said, there's actually a more fundamental reason behind the ones outlined above. Namely, we feel obligated to devote full attention to serving the right clients well. For that to happen, we have to let some opportunities go.
However, if you don't find yourself included in any of these situations, you are more than likely someone we can help. Please do not hesitate to reach out to us via artisJet.com or find more contact details here.
Original post from artisJet WeChat channel.