PRINTING ON LEATHER? NOT A CHALLENGE ANYMORE
LEZLIE WINEMAKER | ONTARIO, CANADA | BYLEZLIE.COM

Challenge
My name is Lezlie and I've been a customer of artisJet since 2014. I am a multimedia artist with the focus on leather work, and, if it'd been a 25 year dream of mine to be able to put images onto leather, mostly wearable art. I have tried many things over the years, and was never satisfied because the leather always seemed more like plastic rather than leather. Until, one day, I was googling and I saw that somebody in his own home based studio was printing colorful leather handbags and I started googling around trying to find information. But, unfortunately, nothing came up. So, I've reached out to the man and I asked him if he could share any information and he said "Unfortunately, no", but that is not rocket science and I should figure it out for myself. So, this was like a challenge for me and led me on a one and a half year journey on how to do this.
Solution
I found many different types of printing solutions and I contacted companies and I had samples printed, both here and in China, and I realized that to purchase a printer here was prohibitive for me as an artist, but that it wasn't that far out of my reach in China. So I have sent samples, I tested it with all the different applications that I would like to use it for and settled on a UV printer and then I had to choose the company. The reason I chose artisJet was because I really believed that they stood by their machines and that they would give me the best support. And because I had no experience in printing of any kind other than your normal inkjet, I felt I needed this. And, of course, it is a very big machine. I started out with the 1800U and I fell in love and I worked with it for 5 years until this year I was upgraded to the 3000U pro which is amazing because not only is it quite a bit larger with a bed of 14 x 20 and a 4 inch depth of printing, so that it opens up opportunities for larger items, but it also is as artisJet is doing all their research in development, they will be able to have me update my machine as they develop new software and new things the printer can do.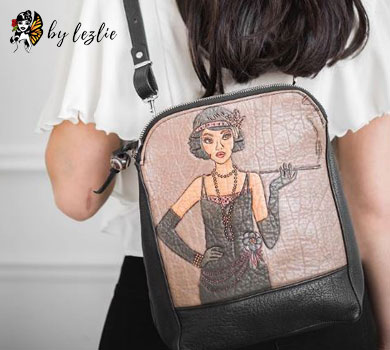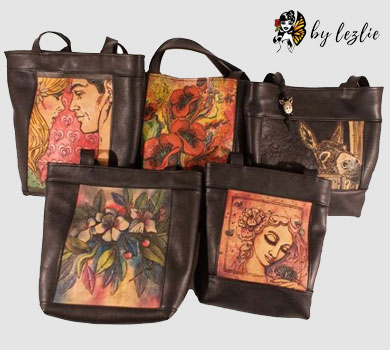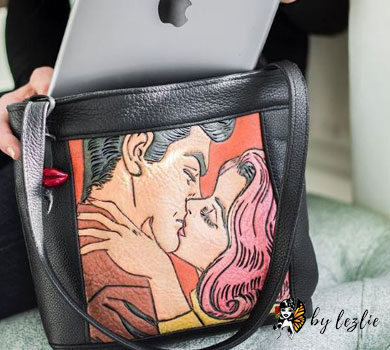 Results
There's so many applications for the printer, I get new ideas all the times, and it's endless for me. And you can also purchase jigs, you can print on bottles, you can print on phone cases, and for me I have tried printing on fabric. I've printed pillows, some handbags, as well as printing on leather and canvas, and I've printed on wood to make stands for my other artwork and I've also created these beautiful leather boxes which combine my glass art and my leather work. So, for me there's so many possibilities and I love my printer so much that I've given her a name: her name is Lakshmi, which is the Hindu goddess of wealth, fortune, power, luxury, and beauty. She holds the promise of material fulfillment and contentment, all wrapped up in this beautiful UV printer. I highly recommend artisJet for all of your printing needs.
Watch customer testimonial video