CHOOSING INDEPENDENT UV LED TECHNOLOGY TO PRINT ON GOLF PRODUCTS
THIERRY | VIETNAM | GOLFETC

Challenge
GOLFETC, company in Vietnam, and originally established in France in 2006, is specialized in corporate logo printing on golf products and personalized golf gifts, offering a collection of quality golf gifts for golf events, golf competitions and golf promotions, such as: golf balls, golf tees, golf markers, golf boxes, poker chips, and many other golf related products for everyone's needs.
As the company states on their website, "2020, we have decided to invest in our own machines, latest high Tech UV Printers, with Auto-Height and fast printing capacities, machines to produce our own Quick Dry Stamps, and new machines are already on the way to increase our production capacities."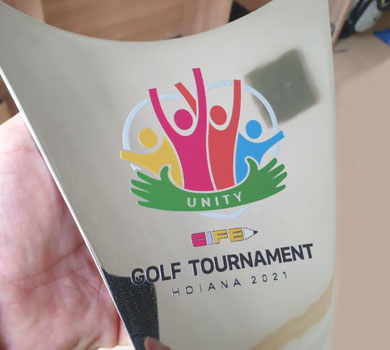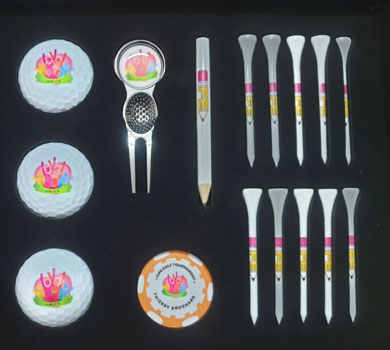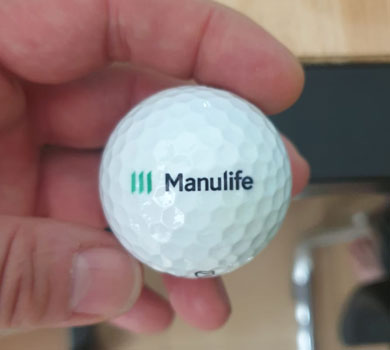 Solution
With such a determination in mind and clear objective, Thierry, GOLFETC representative, started his research on the market, comparing both artisJet and other Chinese suppliers not only in terms of printing quality, but overall UV technology.
Why GOLFETC chose artisJet? Thierry contacted our sales representative starting September 2020. In the beginning, Thierry decided to order a modified printer from China, but adding: "If we have the business results I think, I will need more machines and I will come back to you for second one." And one month after, the company's requirements aligned with artisJet's printing technology offer and started collaborating, ordering the artis 3000U pro B3 LED UV printer. This decision came after the great communication he had with the sales team, and being very satisfied with the quality of the 3 files he has sent for sample printing and testing, software, and simplicity on operation and maintenance, as well as the option for varnish printing.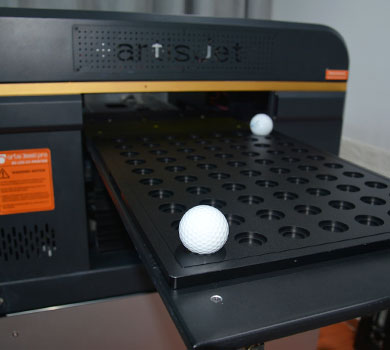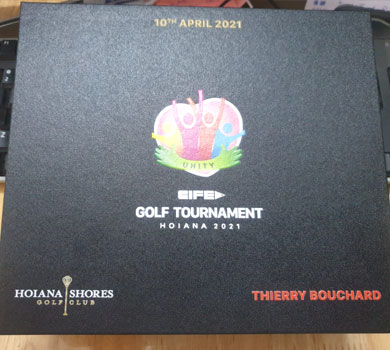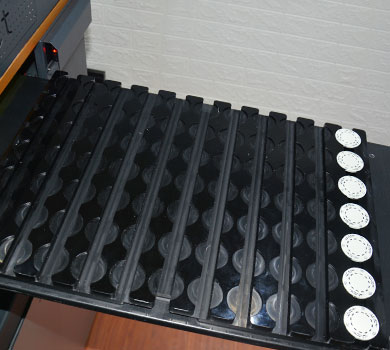 Results
Looking to print not only on golf balls products but also on golf markers and golf tees, GOLFETC made a quick decision in purchasing artis 3000U pro. The reason was the ability of easily print other golf products as needed, due to custom made golf tees jigs and golf markers templates, as well as the golf balls jigs too, for faster production in one pass. The hardware and software with the independent technology and easy to maintain operation, is another reason why the company has stepped into quicker decision, understanding the technology differences from other printing brands. To this it adds the continuous communication with the after sales service, according to customer's feedback.
"A lot more easier and better so far and quality of print is very good so all good. Our next printers will be with you. The whole system is more advanced, making printing more efficient and easier, simpler printing process, and maintenance much easier." Thierry stated.
WATCH GOLFETC PRINTING ON GOLF BALLS WITH ARTIS 3000 U PRO