MOVE YOUR BUSINESS
CLOSEST TO BUYERS
SHOPPING MALL, KIOSK, POP-UP, BRICK-AND-MORTAR BUSINESS

Where to print?
Shopping mall kiosk business, outdoor kiosk business and indoor personalization kiosk business.
What to print?
Direct printer for photo blocks printing, phone covers printing, coasters printing, cards printing, books printing, e-cigarettes printing, promotional items printing, lighters printing, etc.
What's important?
Reduce cost by smart size printer, print with quality in no time, move the printer anywhere with ease, reactivate the printer without hassles, simplify the print production process.

Instant print in less than 5 minutes!
With artisJet LED UV printers, it's easy to start a kiosk printing business because it gives you the possibility to print on various applications in small spaces, instant print on wood frames of all shapes and sizes. The mall kiosks have proven the most successful for artisJet's clients who sell custom products. The shopping mall kiosks are generally promising high traffic, therefore a large number of potential customers.

You can print quality photos, logos and text not only on regular wooden boards, but directly onto different wood substrates, creating amazing indoor decorations or giveaways. And these features are not available only for wood printing kiosk business, but for all different types of products that a kiosk business can run in shopping centers, outdoors or indoors: smartphone accessories customization, business cards or gift cards printing, gifts items such as custom lighters to much more.
Don't have any ideas yet? Have a look on artisJet's customers who have a kiosk business and get inspired.
Wood kiosk business in Cordova Mall, Pensacola
"The printer is easy to manage and I got the prints done in no time." - Christi, kiosk owner | Cordova Mall, Pensacola, Florida, USA.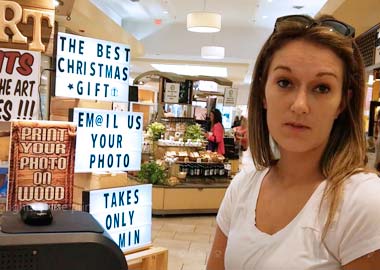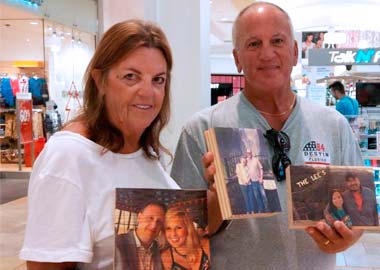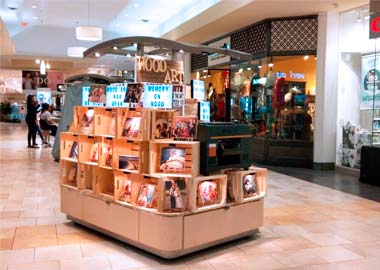 Wood photo block kiosk business in St. Claire Square Mall, Missouri, USA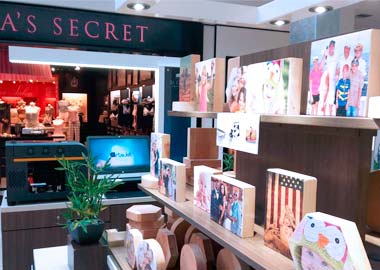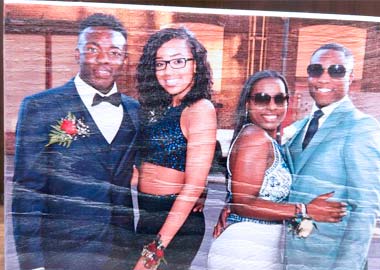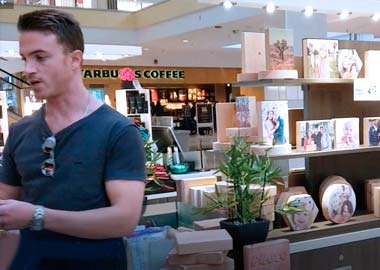 Wood photo block kiosk in Westfield Garden States Plaza Shopping Mall, New Jersey, USA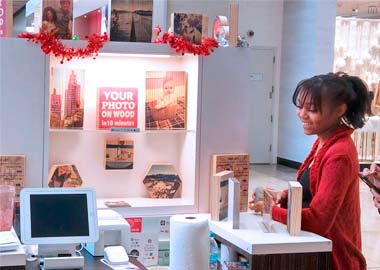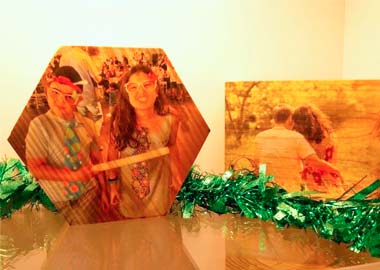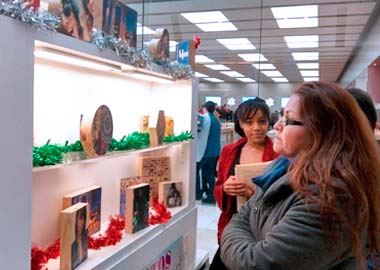 Print on wooden photo blocks in The Avenues Mall, Jacksonville, Florida
"I managed the install in three hours myself and it was so easy!" - printing operator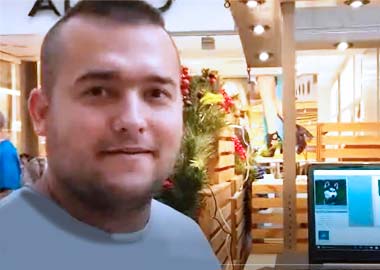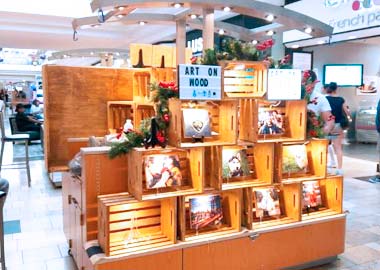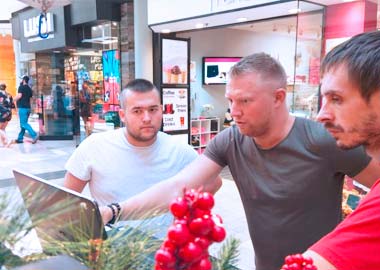 Wood printing business in Detroit, Michigan, USA
"The print is in quality and your team helped us a lot." - Sherrie, business owner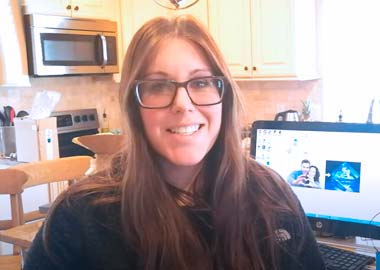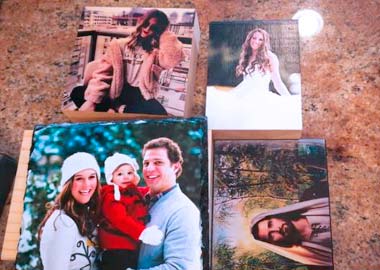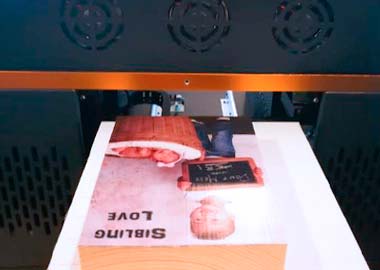 Personalized photos on wood - kiosk business in Orlando Mall, Florida
"I am making my tuition here with the printer in the mall." - Vadim, Orlando Mall.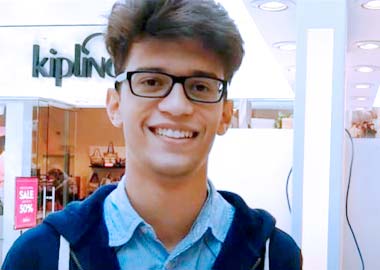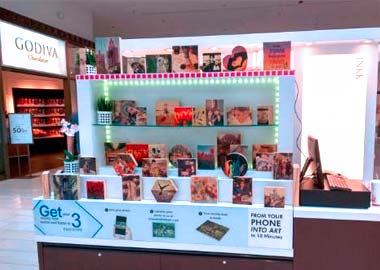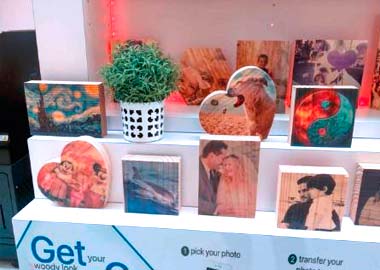 Customer photo print on wood blocks in Dublin, Ireland
"My revenue from the first day in the mall is 4500 Euros" - Chris, Dublin Mall, Ireland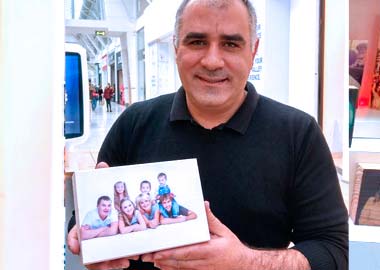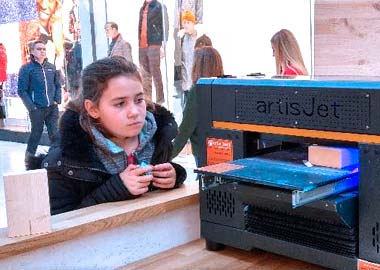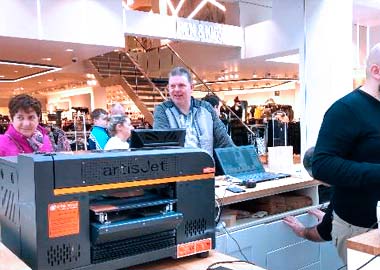 Phone case printing customization in Dublin, Ireland
"This is a brilliant printer for phone case printing." - Lucia, Dublin Mall, Ireland
"The printer is reliable and has a good printing quality." - Kevin, Dublin Mall, Ireland