EXPAND THE POSSIBILITY
WITH ENHANCED EFFICIENCY
STUDIOS, WORKSHOPS, PRODUCTION HOUSES AND FACTORIES
POD (Print on Demand) business is becoming the main trends to drive the customers in all different business scenarios and industries. The direct to substrate printing is empowering the personalization print in a larger scale these days.
And business location and operation environment are two of the key factors you shall take into consideration before you move forward with your business plan. Any of artisJet printers can print into most of the materials and products, however, which model is the best for your working environment? Understand the true stories on where we are assisting users to achieve the success.
Where to print?
Workplace, work studio, workshop events, and production center.
What to print?
Direct printer for industrial labels, dial meters, watch dials, awards, pens, lighters, etc.
What's important?
Compatible to your current software, visibly reduced printing production cost, quick and easy to fix production needs, robust enough to print continuously, stable to secure the quality output.
DISCOVER
THEIR STORIES
SIMPLIFYING THE PRODUCTION PROCESS FOR MEDIUM ON DEMAND CUSTOMIZATION
Watch the video
Custom coffee labels in Green Bay, USA
"We have three printers, they' ve been working wonderfully for us, the parts are easy to work, the program is easy to work with, and they are efficient and high quality. - Christopher | Private Label Coffee | Green Bay, USA.
PrivateLabelCoffee
is a company offering coffee related products starting from beans, dissolving, packaging and shipping. They became outstanding in the competition market by providing "your own coffee" services. Not only your flavor coffee capsule but also your own coffee labels. Custom coffee label direct printing on demand.
At a full power of 24 hours printing daily with 4 artisJet printers, the company is delivering 15,000-30,000 pcs of coffee capsules with each single complete custom package.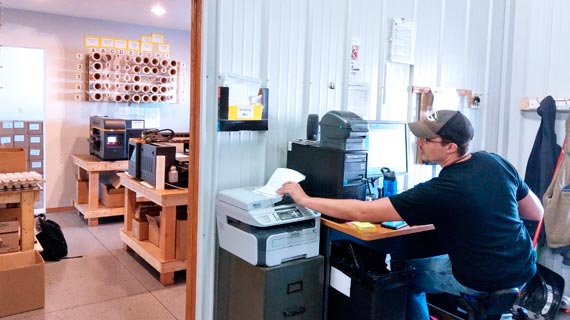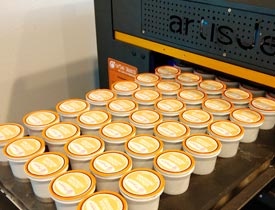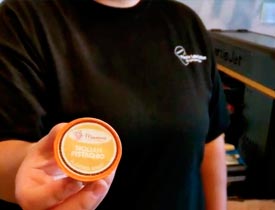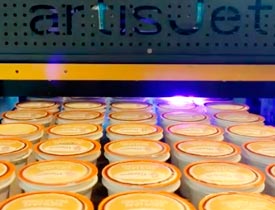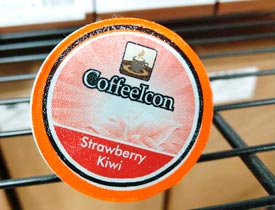 Vinyl graphics & signage printing, Kansas, USA
"I feel comfortable working with the printer and it helps us in production to be much quicker." - Universal Products | Kansas City, USA.
Universal Products
is a leader in Graphic Image Industry located in Kansas, USA focusing on vinyl conversions for automotive, signage, recreation, and even consumables products since 1977.
Instead of die-cutting for the molding, UP apply artis 5000U for easy, and accurate positioning in their production process which is saving the operation time, labor cost and more in materials since 2017.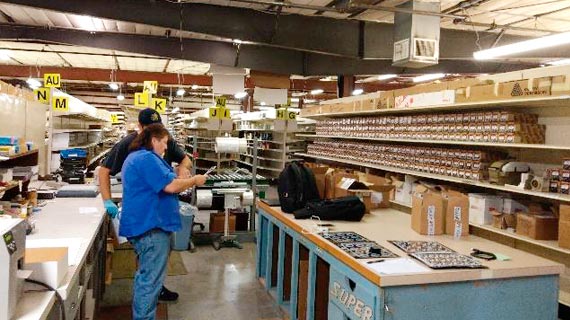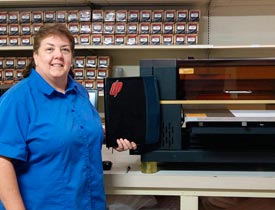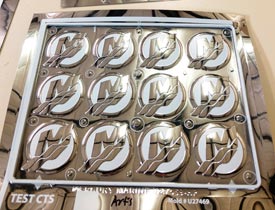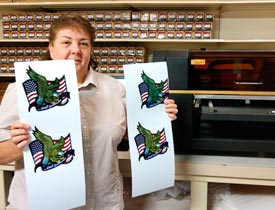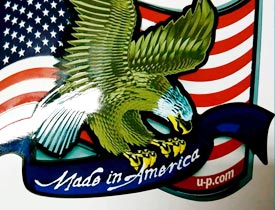 Badge printing with SpecialistID in Miami, USA
"It's a great printer and pretty much print on all products here." - Patrick | SpecialistID | Miami, USA.
Specialist ID
is a family owned and operated business since 2001 and the team has been dedicatedly working in the badges industry for all materirals, located in MIAMI.
The company has been working with artis 5000U LED UV printer since 2018 for all badges printing for custom production for any big or small orders.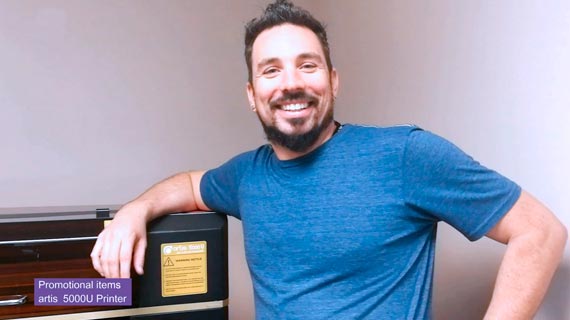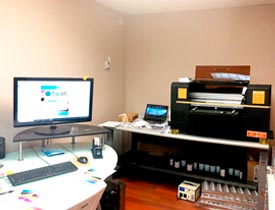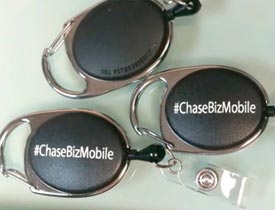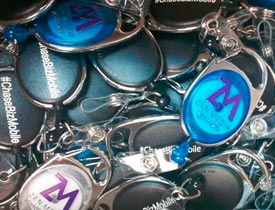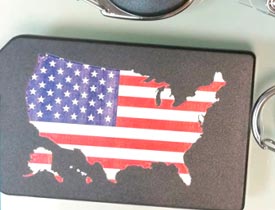 Photo book services in Bangalore, India
"We love much of the printer design and the parts in the machine ,they are in super quality." - Marali, owner of Super Foto | Bangalore, India.
Super Foto
is a company providing photobook services for all materials including leather and they are located in Bangalore, India.
The team has been working with the 5000U printer since 2018 mainly for the leather photo book printing bring more benefits and fast printing production speeds.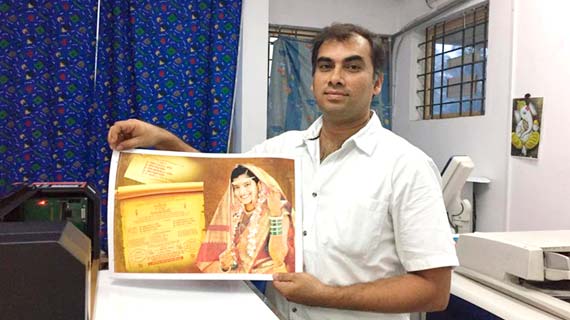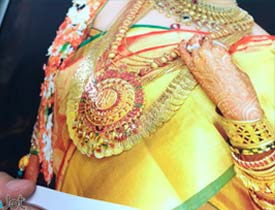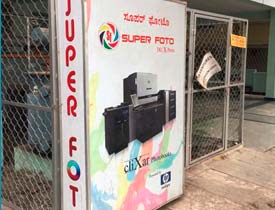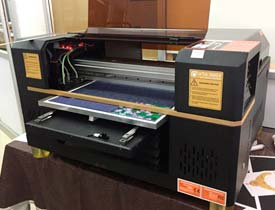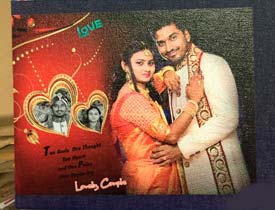 Glasses customization in New Jersey
"The service is wonderful, I always get quick response through email and texts." - Ryan, president of Phillips Safety Products Inc | New Jersey, USA.
The
Phillips Safety Products Inc
family has a history of more than 100 years in the optical business located in New Jersey. The company was facing a challenge to fill small qty orders with customized logos or names for their clients.
Instead of laser engraving and manual filling, the company apply artis 3000U LED UV printer for optical frames customized printing at a much lower cost of production and labor cost. With one operator dedicated to print, the company significantly reduces the production process, at the same time, increases the printing production efficiency.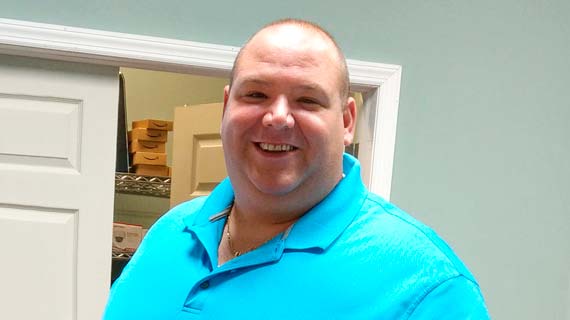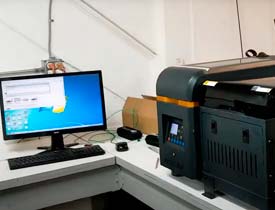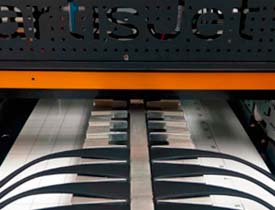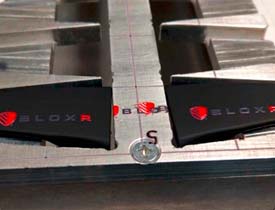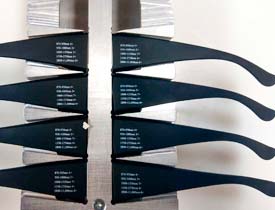 Industrial labels printing in Missouri
"artisJet printer, I love. I love its quality, its operation and its capability, wonderful print quality." - Mike | Arnold, Missouri, USA.
Genesis International
is a company providing professional electronic systems for various of industries located in Missouri, USA.
The company is needing the printer to produce customized products to fill the customers demand with their own logos. They are mostly printing on diagrams and industrial labels. Equipped with the artis 5000U LED UV printer, they are having quality printing on various materials, such as aluminum diagrams printing, and different other electronic components.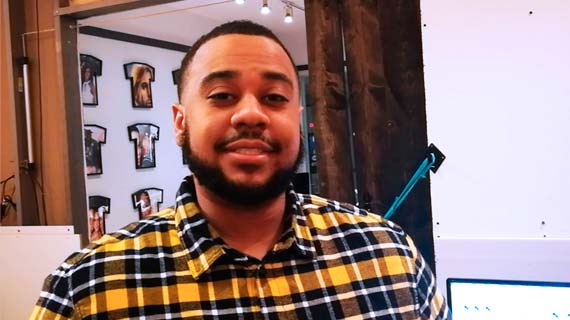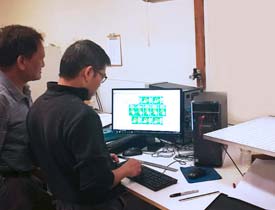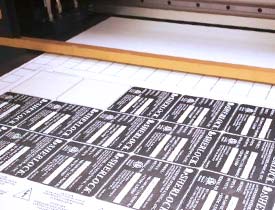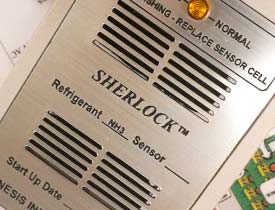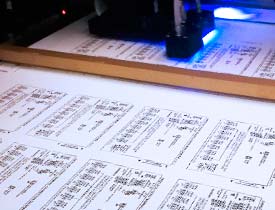 Photography printing studio in Bangalore
"It enhances my current business with embossed and spot varnish printing." - Ram, owner at Triveni Digital Press | Bangalore, India.
Triveni Digital Press
studio is a company providing photography printing located in Bangalore, India.
They are printing all different types of materials and products including cotton photo album, acrylic photo album, and all kinds of things with artis 5000U printer. Mostly they are printing embossed and varnish results to enhance the value of our service greatly amazing their customers.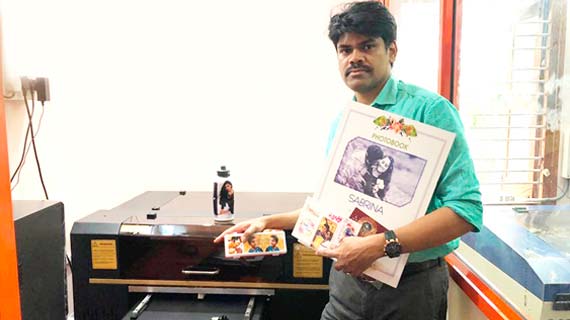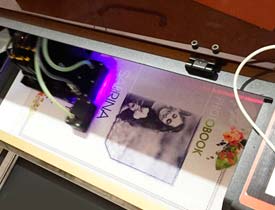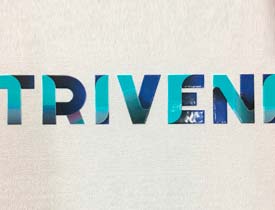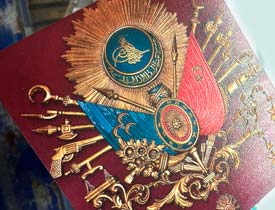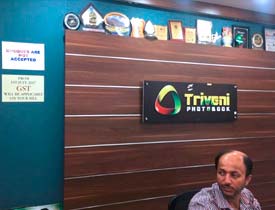 Braille printing in Israel with artis 5000U
"This is a very good machine for Braille printing." - Israel customer.

Braille printing has been a challenge to the team there as they were working with the expensive machines, but the printing speed is very low yet the printing cost is very high.

With the artis 5000U printer, the Braille print becomes much easier at one click option in the software for different grades of printing and the printing speed is 3 times faster than the other machines from Japan. They have been working with artisJet products since 2017. And we met later in FESPA every year.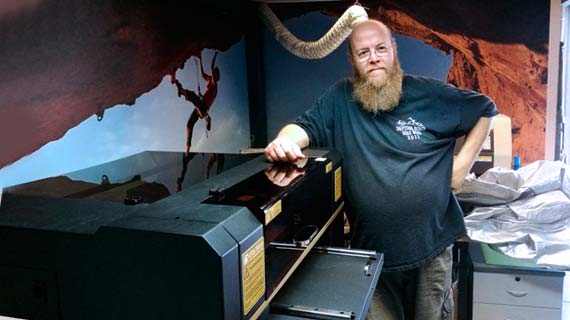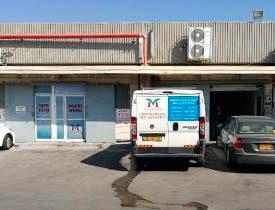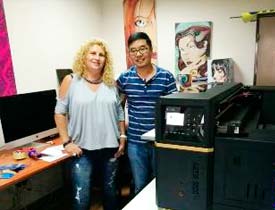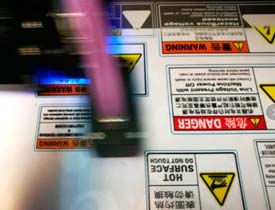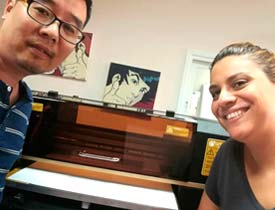 Industrial gauge design & print in Mexico City
"Resolution, precision and accuracy are our priority, your printer is doing the job!" - Roberto, Production Manager at Maximatecc | Mexico.
Maximatecc
is a professional company designing, producing and providing OEM service for instruments clusters, gauge design and heavy duty industrial gauges and it is serving the aftermarket for automotive, instrument and heavy duty industry located in Mexico City and California.
The team has been working with artisJet printers since November 2018, for custom orders production mostly for gauge dial meter printing onto aluminum material and sometimes plastic products at the same time. With their strong design capability, Maximatecc produced a customized product jig for their own products simplifying the dial mater printing process.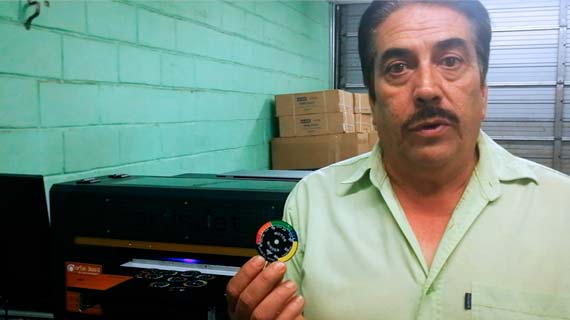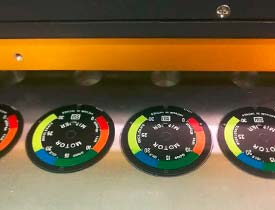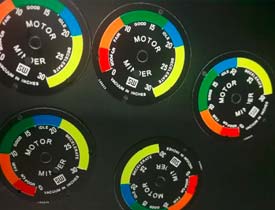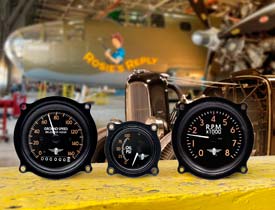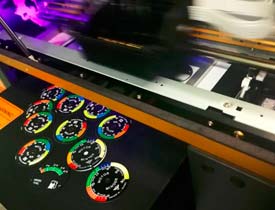 Photography digital printing services
"We can do a lot more printing in easier way." - Owner of Uday Digital | Bangalore, India.
Uday & Digital
is a company delivering photographic and video services located in Bangalore, India.
They are printing photo albums with artis 5000U printer for an embossed photo and varnish printing since 2018.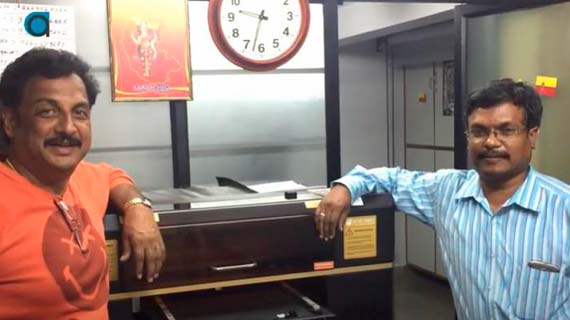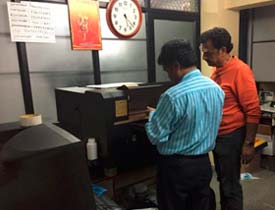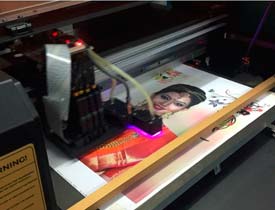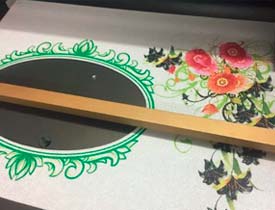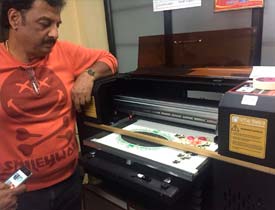 Optical displays and frame puzzles printing
"The machine is very robust and it's been with us for 5 years" - Stephen | CNS Frame Displays | Washington, USA.
CNS Frame Displays
a division of Cordless Network Services Inc., is a U.S.A/Virginia based premier manufacturer of eye care dispensing products including displays, frame boards and specialized optical furniture located in Washington DC.
The team has been working with artisJet printer since 2017. They print optical display and frame puzzles in different pcs and assembly the pcs together as a group, printing directly onto the plastic materials speeding up their production while filling small and prototyping orders.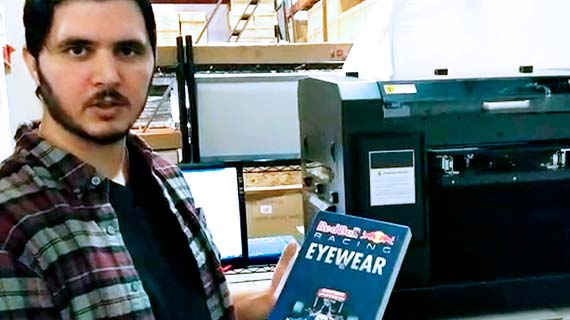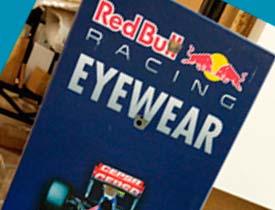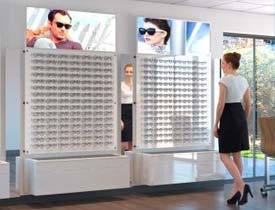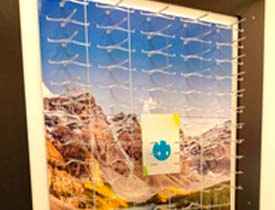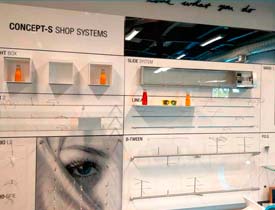 Smart cards, SIM cards printing in Bangladesh
"artisJet printer is recommended by our president in France and we are satisfied with the print. We are planning to have more printers." - owner of Bumblebee Technologies | Bangladesh.
Bumblebee Technologies
is a technology-centric smart card company with a distributed Supply-Chain model located in Bangladesh, India, Indonesia and France.
They have been working with the artis 5000U LED UV printer for
SIM card mass-customization
printing production.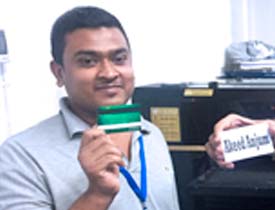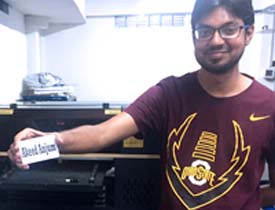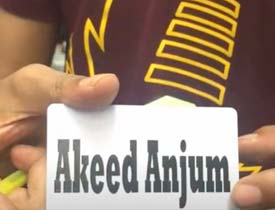 Personalized CD / DVD printing in UK
"It has been 4 years that we are working with 5000U and considering to get a new 3000U Pro." - Martin Crowson | DirectCDS Ltd. | United Kingdom.
DirectCDS Ltd
is a professional company serving the CD and DVD Duplication & CD printing services located Hertfordshire, UK.
The team is looking for a direct print solution to the CD / DVD discs instead of labeling and sticking. With the 5000U printer, they are printing varnish, white and color designs on customers' demand. They are printing 50-100pcs of CD daily (musician band cd printing, cd card wallets, In addition, they run a second business,
PCL Media Ltd
, for card customization.