artisJet has recently launched its DTG printers portfolio newcomer, artis 3060T A3+ DTG printer.
artis 3060T stands out not just as a printer for large scale production, but also for those who are looking for ideas to start-up a business, introducing a variety of new opportunities and sales.
artis 3060T is a one-stop business opportunity, offering a ton of ideas for textile printing startups. From brick and mortar stores to shopping mall businesses, everyone can benefit from artis 3060T printing possibilities.
HOW IS ARTIS 3060T DTG PRINTER DIFFERENT FROM COMPETITORS?
Starting from the desktop size and ergonomic design platform till its printing valuable output, artis 3060T printer is part of artisJet's DTG product line. How's that outstanding?
artisJet owns the hottest direct to garment technology in the industry. artisJet's DTG product line is being used by everyone from home based businesses, to retail stores, screen printers, embroiders, all the way to large online and onsite businesses which produce thousands of shirts per day. And artis 3060T A3+ DTG printer makes no exception.
artisJet's new addition can print on both light and dark garments, and various textile substrates such as cushions, towels, jeans, baby clothes, cotton tote bags, cotton socks and many more.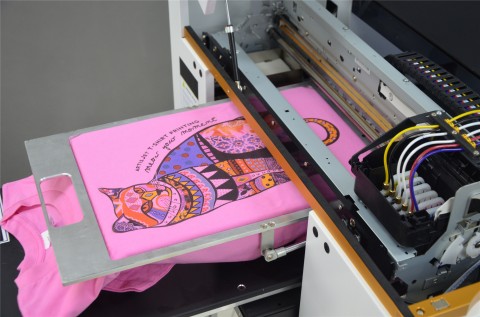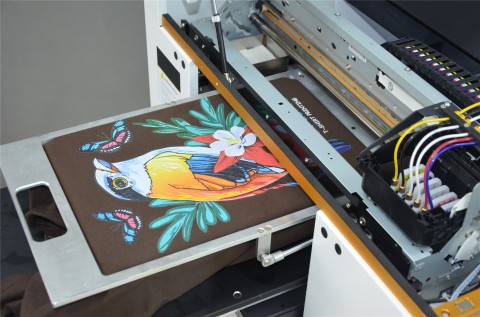 SIMPLY A RELIABLE PRINTER.
On different specialty forums, you can find business owners saying they are continually receiving requests for printed garments, other than T-shirts, but it is a service they do not provide.
artis 3060T is artisJet's digital direct printing solution and recommendation in this direction. It's suitable and reliable when it comes to print on demand with lower costs not just for the business runners, but also for the end consumer. This way you know for sure you will expand your services and increase profits.
SMALL JOBS OR HIGHER PRODUCTION?
With the help of artisRIP software and by setting it up at a 1440 x 720 dpi resolution, 70% color ink limit for a dark color T-shirt, and a 24 x 29.5 cm size artwork, you will have the final result within 12 – 15 minutes print time.
artis 3060T DTG Printer is great for small jobs. With an ink cost of less than 20 cents per shirt (standard print size on light shirts) and speeds of 60 to 80 seconds for a standard size image, you can get great production. You can hook more than one machine to a single computer (optional software) for higher production.
With 6 ink channels and a Refillable Continuous Ink Supply System, artis 3060T opens up volume opportunity, increased sales and loyalty among customers who need customized objects regularly.
Is artis 3060T A3+ direct to garment printer the solution you are looking for? Ask for a product quotation and online support to This email address is being protected from spambots. You need JavaScript enabled to view it..