Direct to garment printers
PORTFOLIO
Choose the one that suits best for your business
The direct to garment printing, also known as DTG printing, is a process of printing on textiles and garments using a developed inkjet technology.
The two key requirements of a DTG printer are the transport mechanism for the garment and the specialy inks that are applied to the textile.
artisJet Direct to garment printers can print on any garment like t-shirts, caps, sweatshirt, ties, personalized footwear, jeans, bags and more.
The artisJet DTG printers use water-based garment inks who are non-toxic and have excellent color fastness, high elasticity, and non-cracking attributes.
With 8 channels of ink formed by CMYK+WWWW, you can print directly and accurately graphics on t-shirts of any color.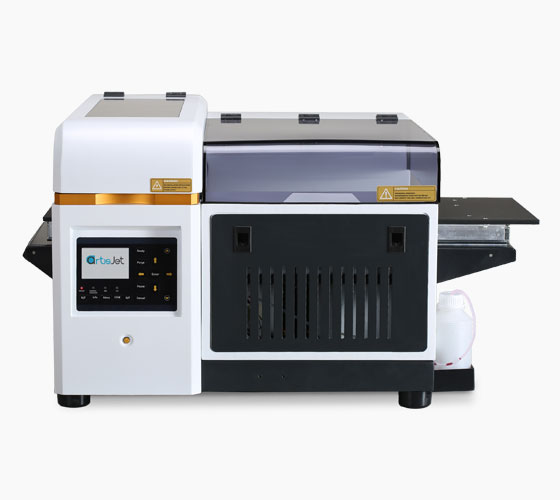 ---
Superior Garment Print Quality. Simplified User Maintenance due to the integrated core technologies. Enjoy the color accuracy and sharpness on colors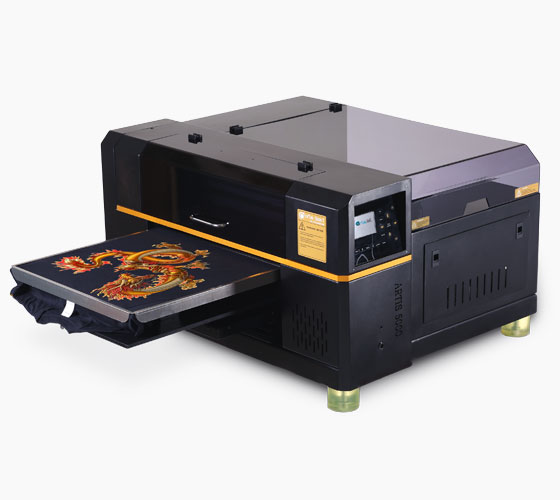 ---
Empowered with an EPSON Print Head for extreme printing quality and production speed. Automatic Printhead Height Adjustment. Redesigned for a better usability.