ArtisJet Blog
Our latest news and activities.
Details

Written by

Alina Sornea

Hits: 543

About GRAFIMA Fair 2022
We are finally meeting for Grafima Belgrade Serbia!
Because of COVID-19 pandemics, 2021 edition had to be cancelled. The International Graphic, Paper and Creative Industry Fair – Grafima, has been present for decades on the list of major European exhibitions. At its 42nd edition, Grafima continues to gather various professionals from Serbia and from around the world, with a total of 914 participants from over 20 countries.
What is exhibited? In Grafima Fair there are appointments with both national and international exhibitors from industry's various branches presenting products, services, technical and technological achievements in printing machinery, graphic arts, printing hardware and printing software, digital printing, packaging and labeling, advertising materials etc.
artisJet Printing Solutions in GRAFIMA 2022
With one of its technical support and partner based in Novi Sad, Serbia, Europe, Printing & Software Solutions, artisJet brings to the Serbian and international visitors innovative digital inkjet printing technology with artis 3000U pro B3 UV LED printer on display.
Leveraging smart technologies that enable users to uncomplicated and speed up the production process, artisJet digital inkjet printers can deliver smooth and durable printing results on limitless materials: wood (wooden photo blocks, wooden lego bricks, wooden cards…), plastic (cards, stationery, pens), metal (bottles, signage, name badges), leather (purses, bags, phone cases), and more.
In addition, the B3 UV LED printer features easy job management and powerful software functions, user friendly control system, fluid workflow with artisJet Workstation, and technological characteristics to meet different needs such as flatbed printing and bottle cylindrical printing through its 360-degree rotary attachment that allows printing from as small as 1.5 cm in diameter to 22.5 cm max, in just one pass.
But this is not all! Join artisJet and Printing & Software Solutions in Grafima 2022 – discover a dedicated team whose key objective is to make a positive difference by providing suitable business solutions and reliable products to be integrated into complex workflows.
Grafima is already running! From today and until September 24th, come join artisJet partner in Belgrade Fair, Serbia, Stand 4012.
MEET YOU IN BELGRADE!
Details

Written by

Alina Sornea

Hits: 678

Cards printing personalization
Customized ID cards or any cards, are now far more than a basic photo or simple text printing on a regular business card. The inkjet UV LED technology advancement and card printing systems have come a long way, offering a variety of options that can be displayed on different cards substrates with barcodes, QR codes, magnetics stripes, VDP printing, RFID and more, to allow a greater security and at the same time to serve as a marketing opportunity through color printing innovation.
Compared with conventional thermal and retransfer technologies, digital inkjet card printing technology enjoys many advantages and previously unattainable functions.
After extensive R&D, and benefiting from appointed partners' feedback over more than one year already, artisJet Proud ID card printer has been continuously improved to meet all expectations.
Our partner in India, ForceID, invites you to discover the Proud printer in SMART CARDS EXPO 2022, and all its card applicability for different areas: hospitality and leisure, retail, government, events and more.
About SMART CARDS EXPO 2022
Organized by Messe Muenchen India, and since its first launch 23 years ago, SMART CARDS EXPO is India's only trade fair focusing on smart card technologies, and is organized with the co-located trade fairs IoT India Expo, e-Security Expo, RFID India Expo, Biometrics India Expo, Digital Payments India Expo and Artificial Intelligence India Expo.
It's a strong event empowering professionals in the card industry at all levels: from emerging digital technologies, to services, infrastructure, smart factories etc.
ForceID to showcase artisJet Proud
ForceID, our exclusive pan-India distributor of artisJet ID UV Card Printer, is expecting its visitors to experience the excitement with new technology. Join a team of professionals in Booth SE11, Hall 9, India Expo Mart, Greater Noida / Delhi NCR, for 3 days of all-about cards industry, technology, security and innovation.
Starts tomorrow, September 21st. MEET YOU IN INDIA EXPO MART!
Details

Written by

Alina Sornea

Hits: 588

UV Printing Technology Innovations
UV print technology innovations are driving new market growth and creative applications for many business owners, whether is about retail industry, shopping mall kiosk, telecom business, in-store printing or online personalization stores and online businesses. Personalization and custom products and solutions are dedicated for a wide range of professionals, and what all have in common is their customers.
In the recent years, artisJet continuously invested in research and development in order to keep innovating and launching printing systems that make a significant and positive impact in terms of printing efficiency, productivity, and costs while maintaining all aspects of flexibility in this market, so that customers and consumers can enjoy customized products that go beyond their expectations: from artwork and real photo printing of their own, to print effects and colors durability. It's a whole journey and experience.
DIGICOM – Digital Print and Visual Communication Show
artisJet has already been part of DIGICOM previous editions, through its dedicated partners.
As the leading trade fair for the graphics and visual communication industry on the Iberian Peninsula, DIGICOM 2022 brings together leading exhibitors, brands and their solutions from different sectors of the printing industry: interior design, fashion industry, marketing, advertising, printing, publicity, retail, signage industry, packaging and labeling, 3D printing, digital printing and so much more.
Organized by IFEMA – Feria de Madrid, DIGICOM will be taking place starting next week, from 20th to 22nd of September, Recinto Ferial Pabellon 10. You will have 3 days of a massive opportunity for networking, learning, and finding the latest printing technology launches and the right customized solutions and products for different printing business needs.
Madrid, We Need a Printer! – artisJet Spain in DIGICOM 2022
Looking for easy to handle and operate printing systems to complement your customization needs? You don't have to travel into the outer space to look for the right printing system and solution. It's right here on Earth, in DIGICOM Madrid 2022 edition. 
Our Spanish partner, Abitec Technologia – artisJet España, will be exhibiting artisJet desktop inkjet printing solutions in Stand D09 – Hall 10.
A highly professional and industry-savvy team, artisJet Spain will not only showcase artisJet printers, with artisJet Young small A4 LED UV Printer and artis 3000U pro LED UV printer on display, but they've also prepared some innovative solutions in terms of software and online applications they have been working on, to create comprehensive printing solutions that cover almost all aspects of personalization. Watch the video presentation of artisJet Spain's multifunctional personalization app here.
SEE YOU IN MADRID!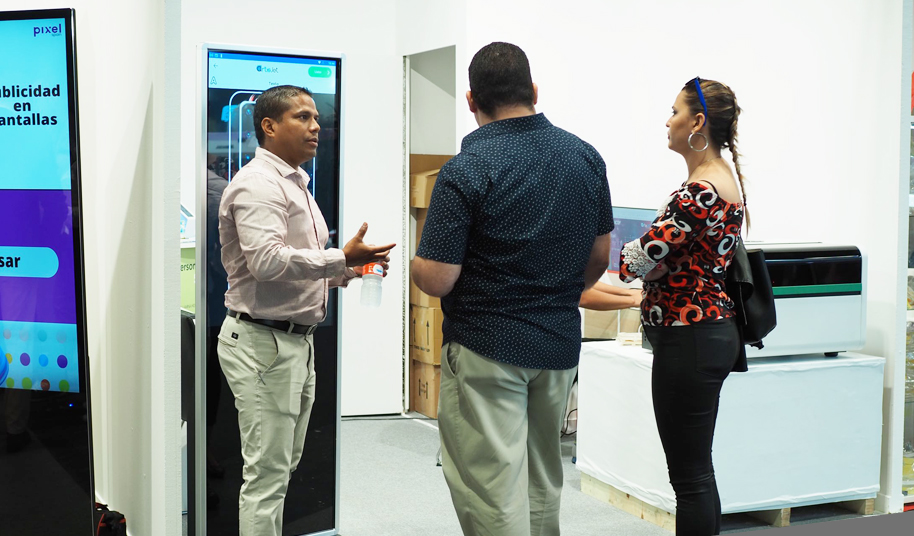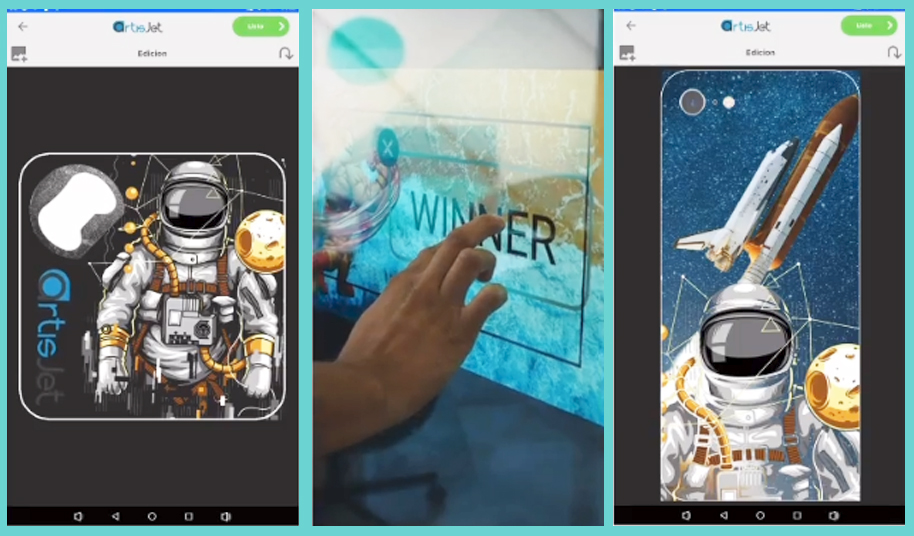 Details

Written by

Alina Sornea

Hits: 650

When Technology Meets Personalization
In these continuously developing digital times, it's hard not to state that technology keeps evolving hand in hand with personalization, but also vice-versa. Advances in digital technology, whether is for printing industry, marketing, social media or others, allow creating much more personal and human experiences across all industries, channels, buying stages etc.
It's all about customer journey, customer interaction and customer experience at all levels.
According to Forbes, 89% of businesses are investing in personalization as a critical strategy for their current and future success. Providing a tailor-made, outstanding experience to your customers makes them feel valued as individuals, while 80% of consumers are more likely to purchase from a brand that provides personalized experiences. Build brand loyalty and stand out in the noisy digital world by implementing data-driven personalization strategies.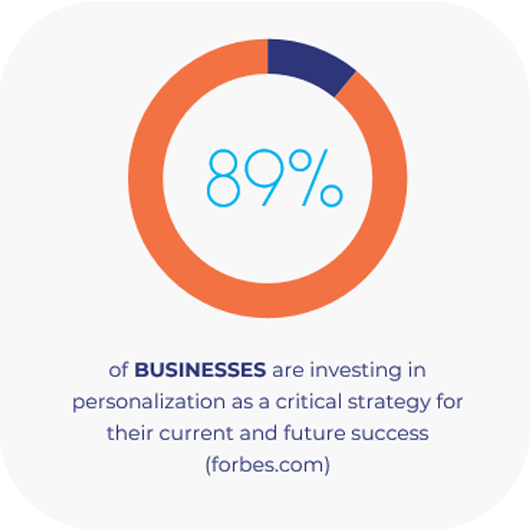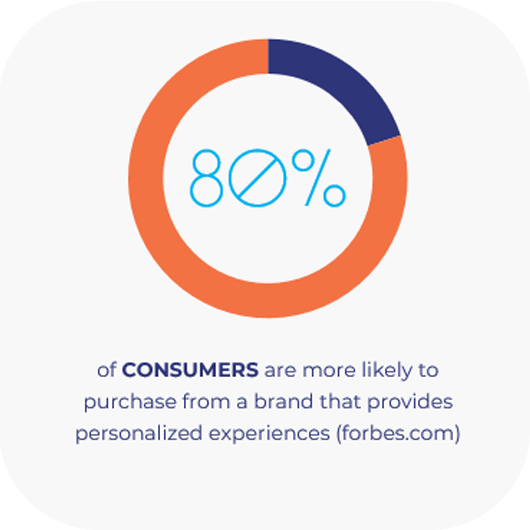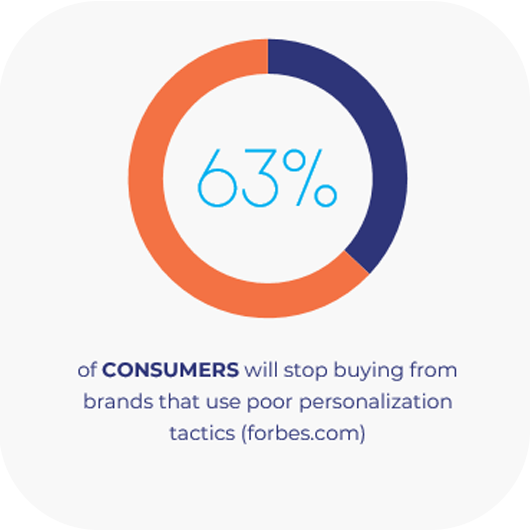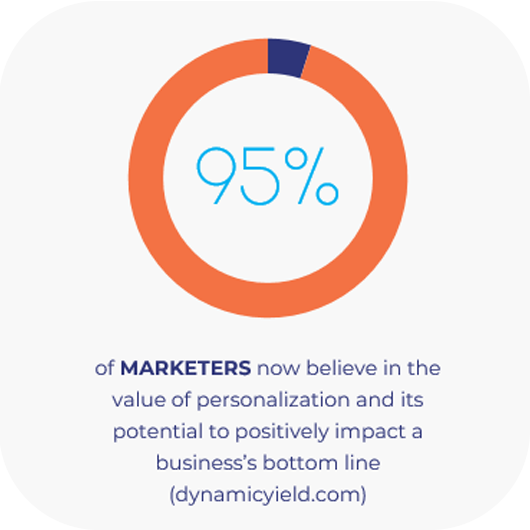 When it comes to personalization, it's not about asking consumers to buy, but about surprising and delighting them with useful content that is personalized, relevant and in-the-moment, and the best means to achieve it in terms of technology.
Whether you are in the printing business as an online personalization shop, a successful brand in different industries, or even a player with high-production levels, but you want to add personalization and customized solutions to your products, we would like to invite you to meet and greet artisJet Australian partner, Inkjet Print Australia in Modern Manufacturing Expo 2022 exhibition.
About the event.
Organized by International Exhibition & Conference Group, the Modern Manufacturing Expo is for those who are key decision makers and have management roles looking to explore new equipment, technologies and software to drive growth and productivity, and embrace modern and digital advancements and strategic plans.
MME2022 brings together more than 50 leading companies in advanced manufacturing, products and technologies: from warehouse automation, to digital smart factories, green and sustainable manufacturing, and production automation equipment to more. Plus, is a FREE-TO-ATTEND event.
artisJet team at MME 2022.
Autumn season announces as a busy one for artisJet teams and global partners. And Australian area is no exception.
Modern Manufacturing Expo will be taking place starting next Tuesday, September 20th and until September 21st, at the Sydney Showground, Sydney Olympic Park, Australia.
Save the dates and let's come together to an amazing exhibition and great time for building valuable connections. Meet artisJet Australia team in Stand K18, Halls 5 - 6, they cannot wait to show you the latest technology development with artisJet digital inkjet printing systems range, from small A4 printing size to large desktop format printer and custom ID card printing solutions with artisJet Proud .
What's more? This year, the Modern Manufacturing Expo is co-located with WHS Workplace Health & Safety Show, September edition, check the floor plan here. artisJet Australian partner already attended the WHS Show back in May 2022, showcasing workplace-related signage printing by artisJet products. SEE YOU THERE!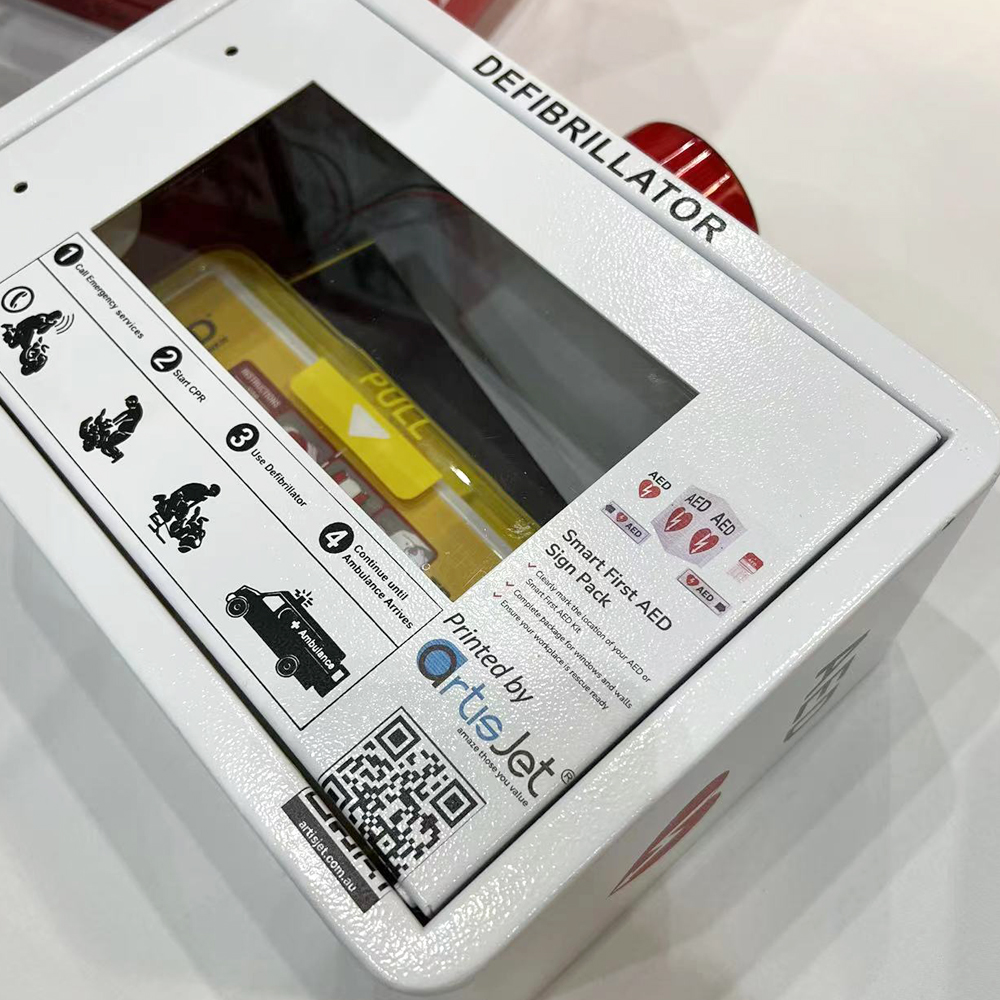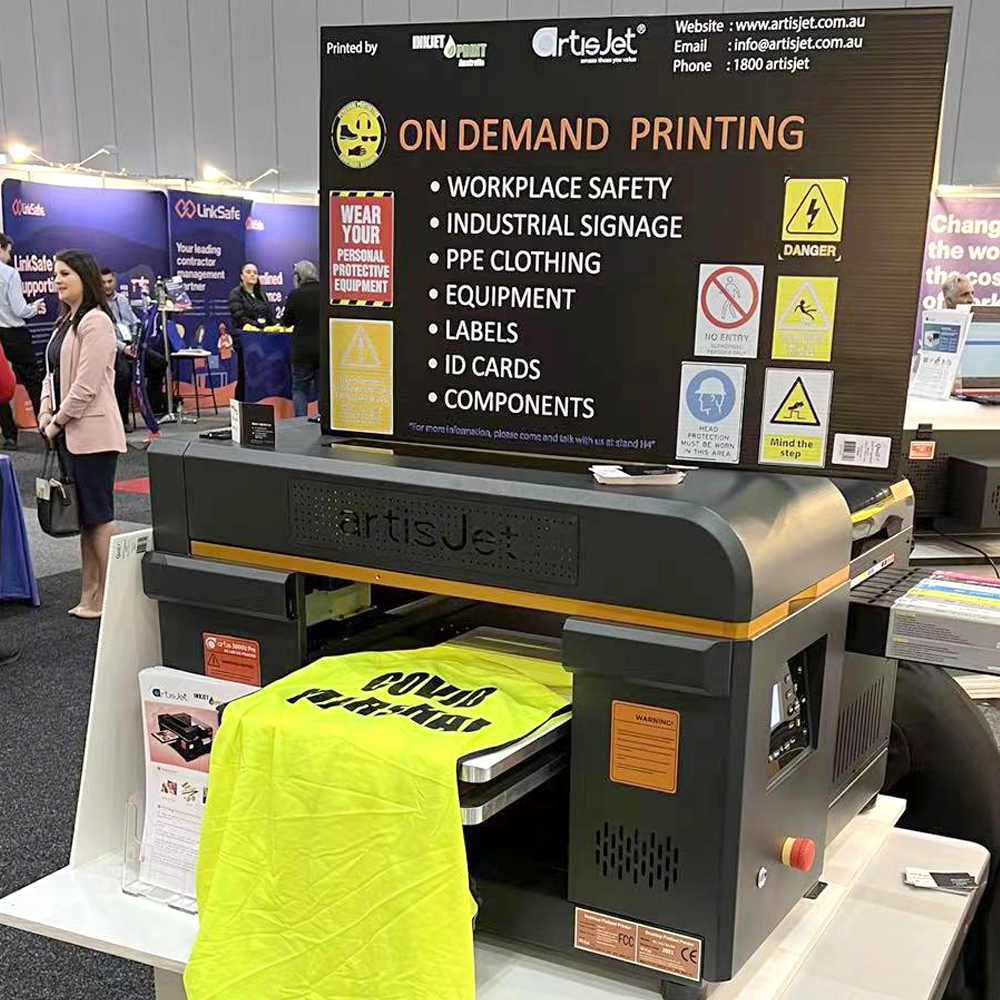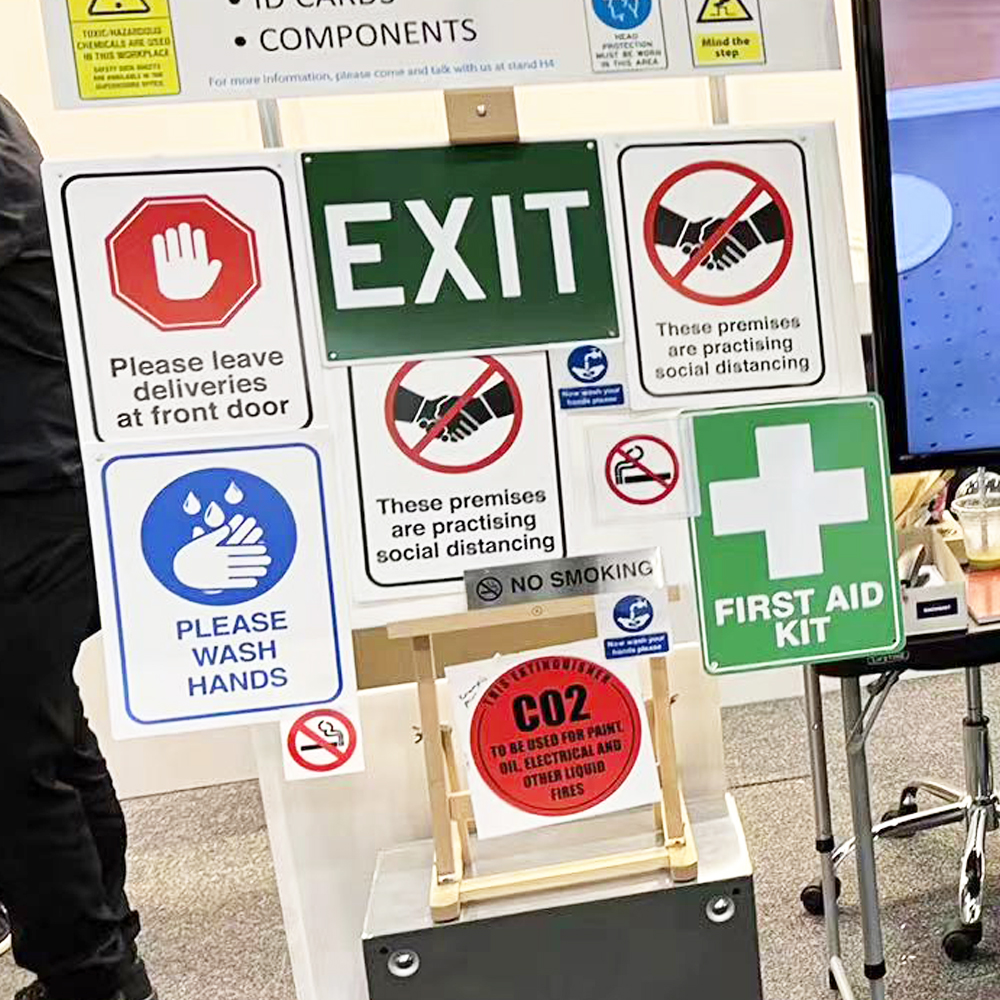 Details

Written by

Shan Lu, edited by Alina Sornea

Hits: 477

Tomorrow, September 10th, is the famed Mid-Autumn Festival for 2022.
This traditional Chinese Holiday, observed on the 15th day in the eight lunar month, has been a time for family reunions in China for thousands of years.
Joyous festivities were held at artisJet with tasty moon-cakes and snacks for everyone, alongside of best wishes and red packets.
Following the ancient spirit of the storied festival, our team in Beijing will be spending time with families during this holiday period, which lasts from Saturday (10th) to Monday (12th).
We'll see you next Tuesday, and Happy Holidays from all of us at #artisJet!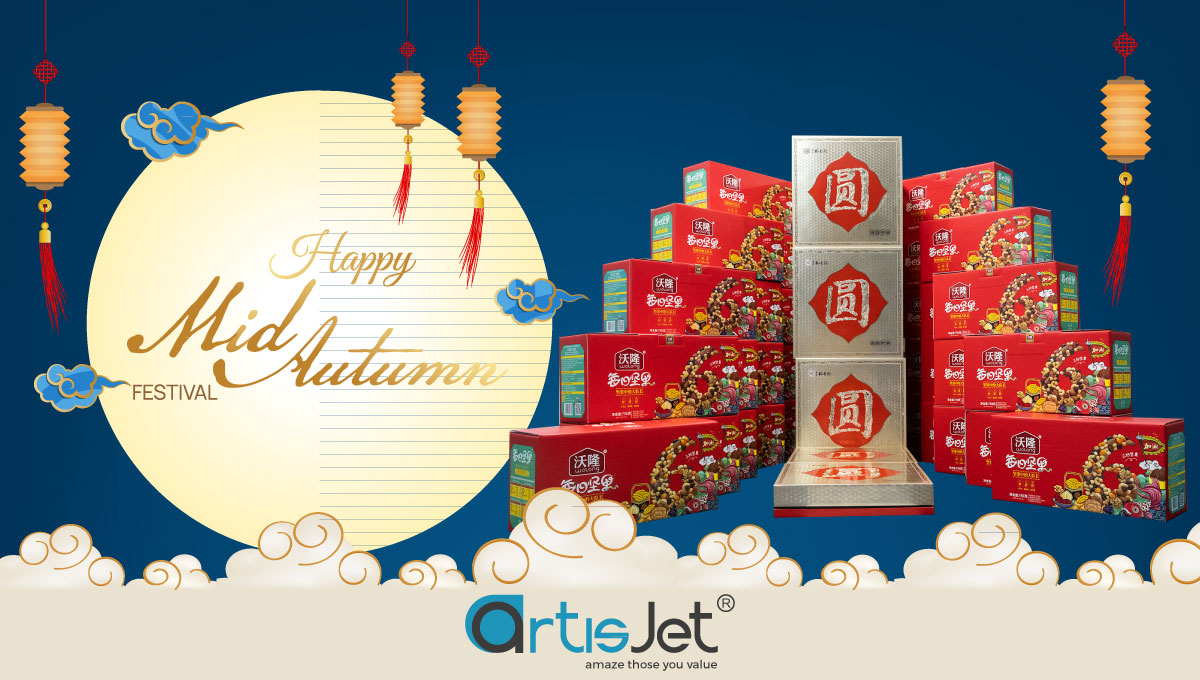 Details

Written by

Alina Sornea

Hits: 546
BEIJING'S HISTORICAL AND CULTURAL CITIES CONSERVATION DIALOGUE
We witnessed how the INSTANT-PRINT-ON-DEMAND creates values to our culture and people.
Beijing is a world-famous ancient capital and a national cultural center, and the city with the oldest and largest number heritage sites in China.
The year of 2022 marks not only the 50th anniversary of UNESCO's adoption of the Convention on the Protection of World Cultural and Natural Heritage, but also the 40th anniversary of China's establishment of the historical and cultural city system, with Beijing city becoming the first batch of national historical and cultural cities.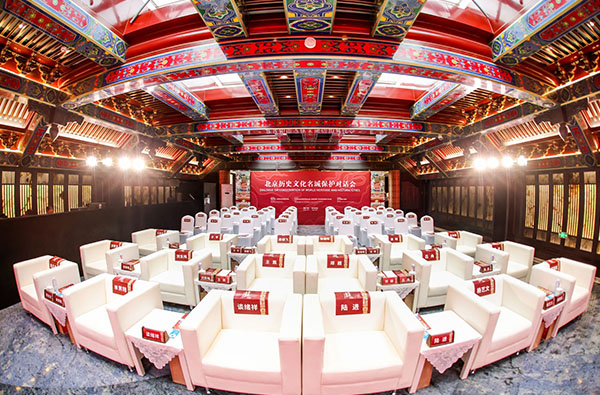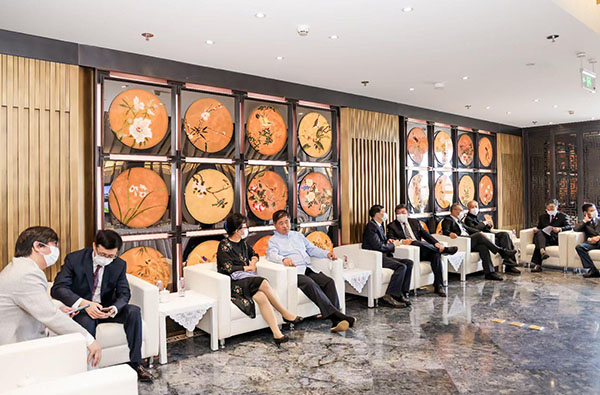 Hosted by the Office of the Committee, Beijing Municipal Bureau of Cultural Relics, Beijing Central Axis Application and Protection Office, Beijing's Historical and Cultural Cities Conservation Dialogue has been held at the beginning of August 2022, outside Di'anmen, the northern section of Beijing's Central Axis.
What is Beijing's Central Axis? It refers to the core area of the ancient capital city that stretches 7.8 kilometers from the Yongding Gate in the south to the Bell Tower and Drum Tower in the north. This area has a history back from Yuan Dynasty (11th century) to the Qing Dynasty (15th century).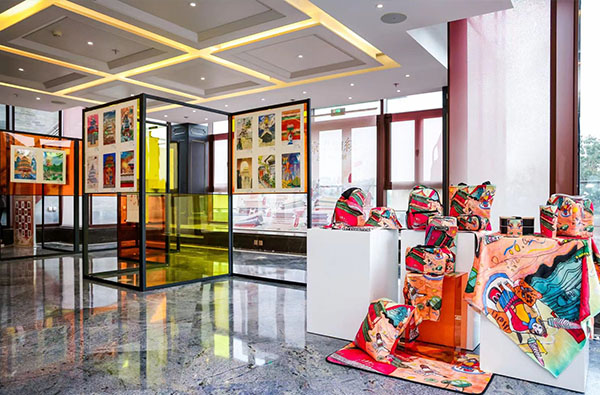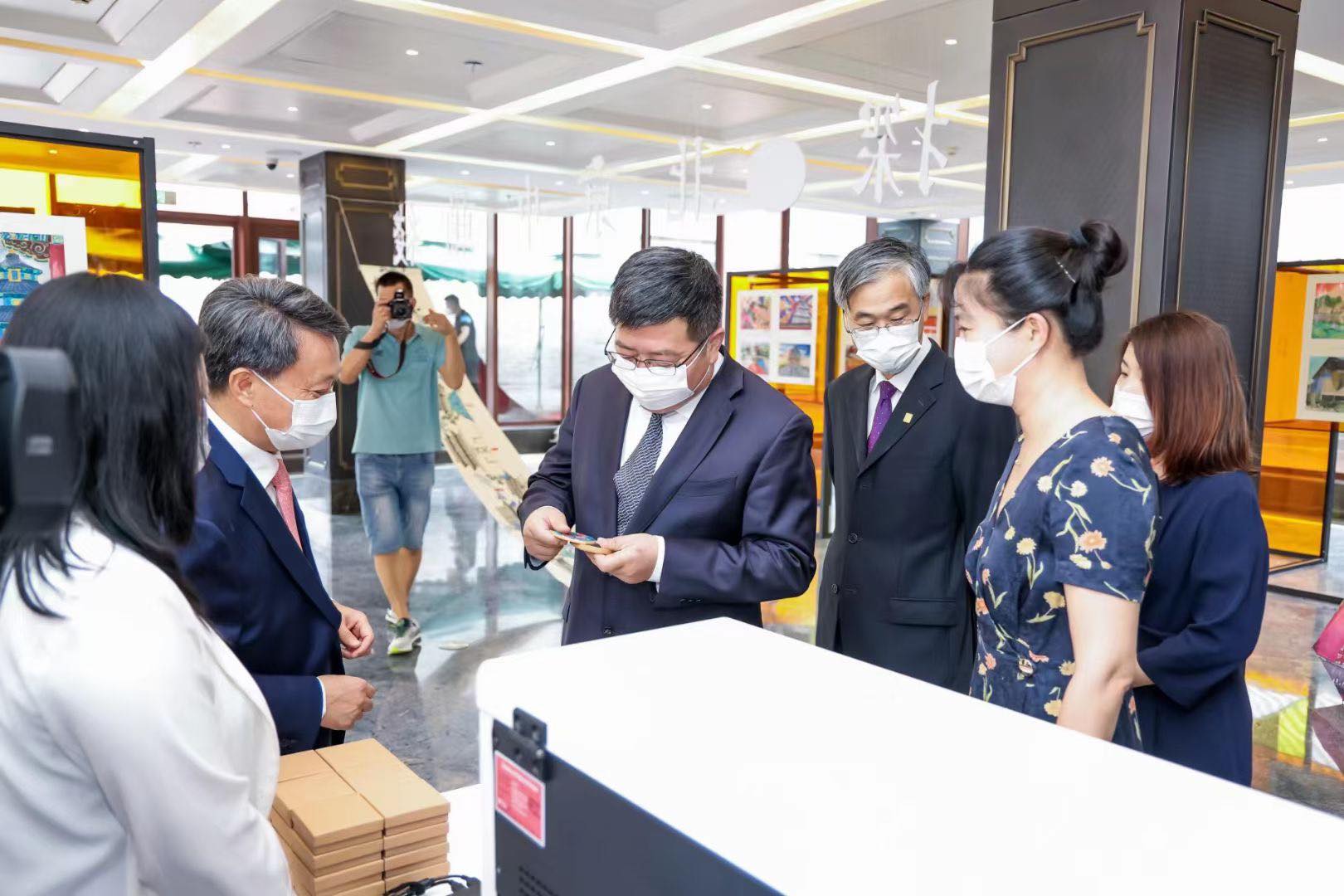 Under the guidance of the State Administration of Cultural Heritage and the Beijing Historical and Cultural Cities Protection / Conservation Committee, the dialogue meeting carried out five special exhibitions with the theme of "actively promoting the protection of the Central Axis World Heritage List and displaying cultural charm": Painted City-Explore Beijing Central Axis International Youth Art Exhibition, Experience thousands of people and thousands of products - "Future Designer" Flexible Smart Manufacturing Mall.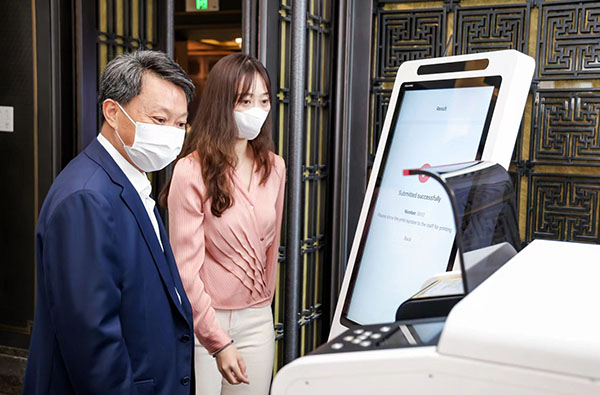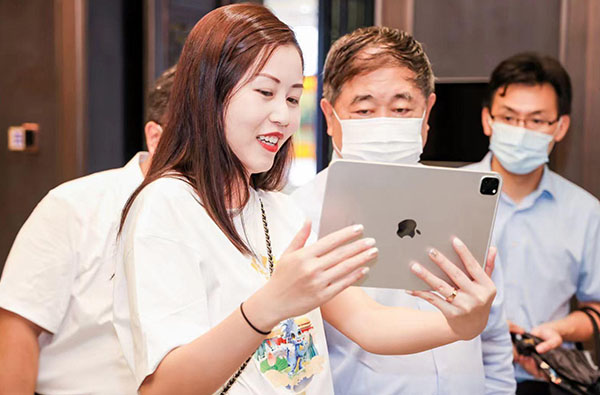 CREATING MORE IMPACT FOR CITIES' CULTURE AND HERITAGE
artisJet company and team members are grateful for participating in the application of the Central Axis and be part of the amazing exhibitions, witnessing how the INSTANT-PRINT-ON-DEMAND creates values to our culture and people. It was an opportunity for everyone to understand how the story of ancient China and contemporary China can be shared to the world and children through digital artworks and intelligent design engines, such as innovative digital printing solutions (smart technology inkjet printers and software), while focusing on the personalized consumption needs.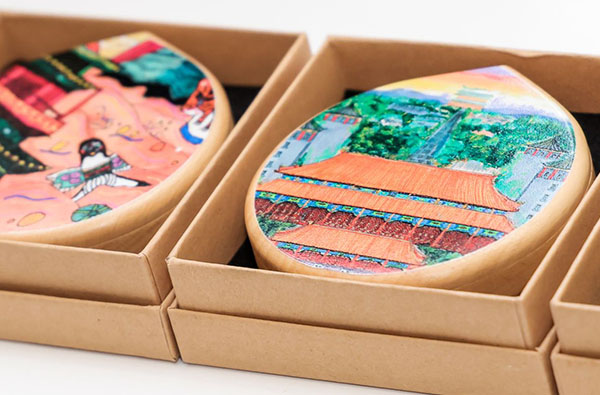 It's a time when tradition converges with contemporary technology into protecting, preserving the heritage and sharing the history to future generations. An outstanding example illustrating how the instant-print solutions can boost culture and create the conversations with any contents!
Details

Written by

Alina Sornea

Hits: 763
AUSPACK 2022
Want to meet us in May? We'll be in AUSPACK, the largest food, beverage and pharmaceutical processing and packaging event in Australasian industry. Owned and presented by APPMA (Australian Packaging and Processing Machinery Association Limited), AUSPACK Packaging and Processing is the industry's magnet for the southern hemisphere, bringing together more than 250 exhibitors and their latest products, innovations, technologies and solutions. Held every 2 years, make sure to come meet artisJet printing solutions with our partner Inkjet Print Australia in Melbourne Convention and Exhibition Centre, along with more than 7,000 industry professionals.
Experience artisJet products in action in AUSPACK 2022
Inkjet Print Australia is the Master Distributor for sales, distribution, and technical support of the trusted manufacturer Anser Coding Inc. in thermal inkjet technology (TIJ), providing cost-effective and maintenance free industrial inkjet printing solutions in Australia and New Zealand territories. Offering reliable and innovative printing solutions, the team has taken the initiative in preparing and lay outing strategies for both online and offline marketing with artisJet brand, bringing artisJet UV LED printing solutions to Australian territory and will be displaying the products in AUSPACK:
artis 5000U printer– perfect companion in Braille signage printing, packaging printing and more;
artis 3000U pro – with the capability of printing on extensive array of media and applications, including seamless rotary customization as small as 1.5 cm in diameter and up to more than 20 cm diameter;
artisJet Young – the smart A4 small printer to run a smooth production without delays in different environments.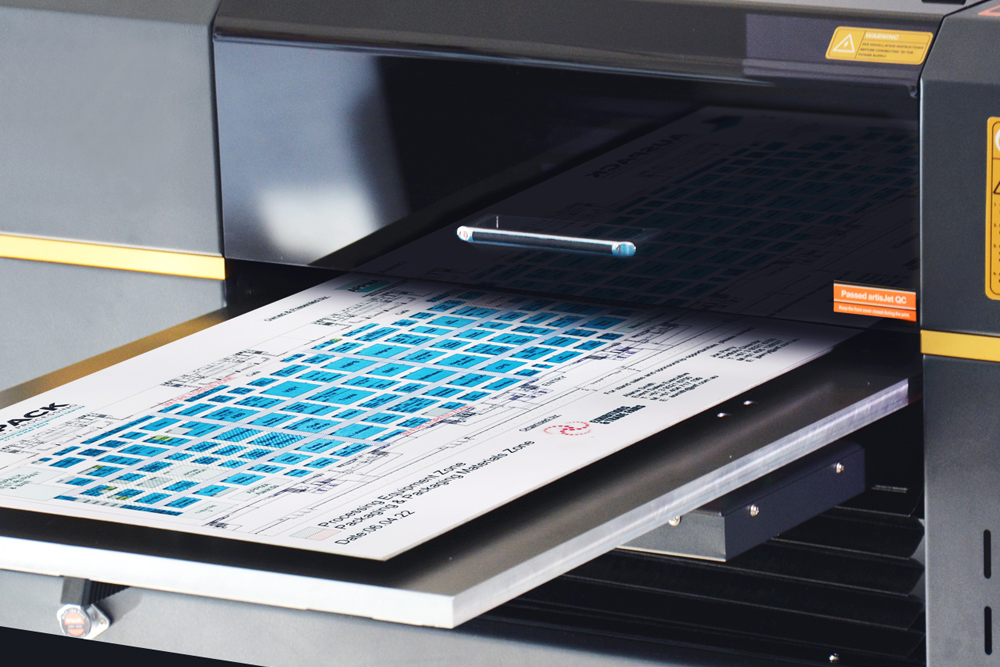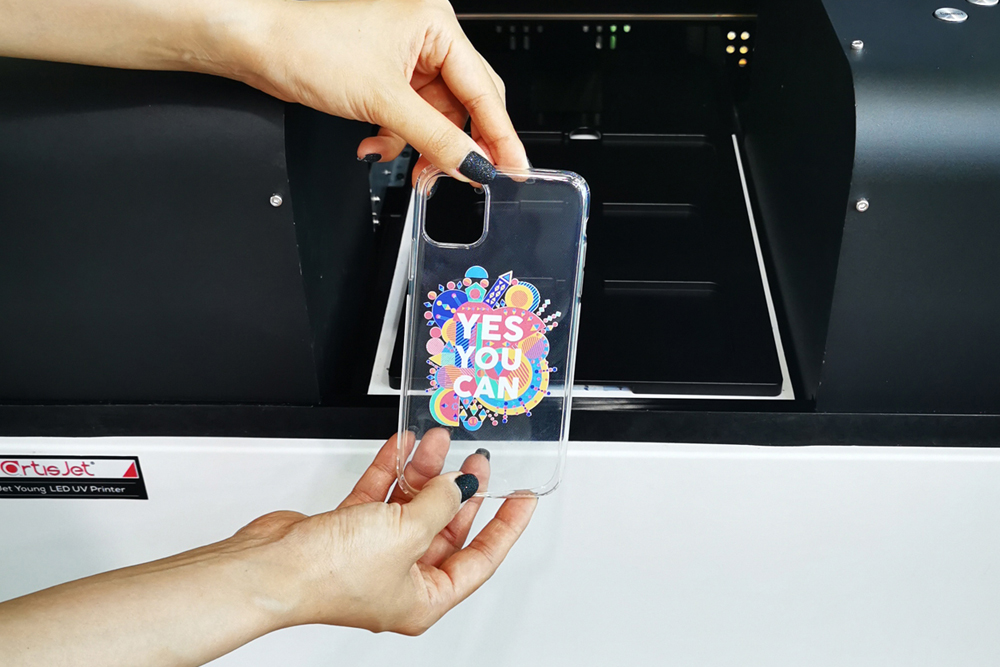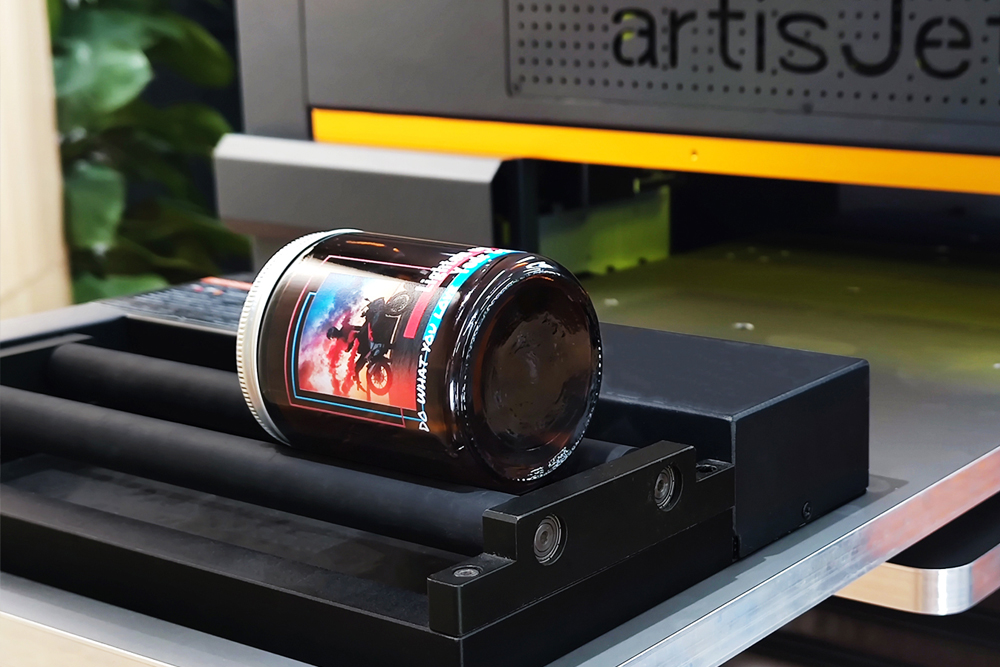 Discover all in AUSPACK 2022! We look forward to welcoming you and to sharing our knowledge with you.
When? Starting Tuesday, 17th of May, at 9 am.
Where? Join the team in Stand A075, Melbourne Convention and Exhibition Centre, Australia.
Check event's Facebook page and stay updated AUSPACK 2022.
Stay connected to artisJet for upcoming news and events. Follow us on social media: artisJet official Facebook page, Instagram, Twitter, and discover the wide range of printing solutions and printed samples on Pinterest and Flickr accounts.
Connect your business with ours via LinkedIn and Subscribe to artisJet YouTube channel for printing solutions videos, learn how to use artisJet software for different printing effects, discover video testimonials and maintenance video support to much more.
Details

Written by

Alina Sornea

Hits: 820

C!Print Madrid 2022 – Image, Personalisation, Digital & Promotional Products
If you love printing and this April finds you in Spain, make sure to be part of the seventh edition of C!Print Madrid 2022, an innovative and dynamic professional show in the printing industry, with exclusive content that brings real value to the visitor.
What you'll discover? More than 130 exhibitors will be there, both national and international. It's the perfect opportunity to meet and greet important players, creators and creatives not only in the printing technology, but also in personalization and visual communication industry: promotional gifts and garments sector, customization from small to large format printing, digital printing, web-to-print business solutions, marketing specialists, retailers, creative designers, architects, decorators, and many other specialists, everything is in C!Print.
Bringing the mindset of a champion to Madrid
Each and every year, artisJet partners in Spain have taken the lead by being present in C!Print's editions held in Madrid, and this year is no exception. Once again, Grupo STM Develop , backed by 25 years of professional solutions and talented team, in partnership with artisJet Espana – Abitec Tecnologia, our direct partners offering full line of printing solutions since 2005, is bringing its team of professionals and the chance to explore the latest UV technology launches in print on demand / direct-to-object printing with artisJet systems and more.
The 7th edition of C!Print will be held from 26 to 28 April 2022 in the Palacio de Cristal of Casa de Campo, Madrid. We know every business is unique, so make sure to get the opportunity to discuss on site about different technologies and solutions, learn more about the capabilities and applications of UV printers and how to benefit from it in your business journey, whether it is a home-based business, online personalization business, or a production house. Talented professionals will be there to meet you and guide you.
Remember: When? Starting Tuesday, 26th of April, at 10 am. Who? artisJet partners in printing, Grupo STM Develop. Where? Join them in Stand E220, Planta Superior of Casa de Campo, Pabellón de Cristal. Check event's Facebook page and stay updated: C!Print Madrid 2022.
Stay connected to artisJet for upcoming news and events. Follow us on social media: artisJet official Facebook page, Instagram, Twitter, and discover the wide range of printing solutions and printed samples on Pinterest and Flickr accounts.
Connect your business with ours via LinkedIn and Subscribe to artisJet YouTube channel for printing solutions videos, learn how to use artisJet software for different printing effects, discover video testimonials and maintenance video support to much more.
Details

Written by

Alina Sornea

Hits: 2340

MWC BARCELONA 2022 – CONNECTIVITY UNLEASHED
This year is a winning one! MWC Barcelona 2022 edition comes right on time, as things seem to gradually get back on track, making connections easier. Organizers are all set and ready to hold the event in the safest way possible, starting on Monday, February 28th, with visitors' possibility to join. physically or virtually.
Mobile World Congress Barcelona is the largest mobile event in the world, bringing together the latest innovations and leading-edge technology alongside today's most influential visionaries. MWC Barcelona is the world's most influential connectivity event, the best place to expand your professional network and a meaningful tool to achieve your goals.
The "Connectivity Unleashed" stands for the event's topics: exploring the ground-breaking technologies that will shape the future, helping unlock the full power of connectivity so that people, industry and society thrive – from Cloud Net, and 5G Connect to IoT, Fintech, Tech Horizon and Advancing AI.
The MWC22 event will take place starting Monday, 28 February and until Thursday, 3 March 2022, at the Fira Gran Via Barcelona (Fira de Barcelona), Spain.
ARTISJET DIRECT PRINTING SOLUTIONS IN MWC BARCELONA 2022
Download brochure or read on your mobile
artisJet's partner in Benelux and Barcelona areas, Bomedia SL, brings to you smart digital printing solutions with artisJet proV6 A5 mini UV LED printer.
Under the "Print it Yourself" idea, artisJet and Bomedia aim to bring to the brands the one-click printing solutions through dedicated user-friendly printing app and artisJet Workstation that speeds up the printing process.
Simply make your brand different! The artisJet proV6 ergonomic LED UV printer is the perfect tool for your brand management via customization printing.
Offer to your customers a smart and quick way to personalize their protective phone cases or any selected smartphone accessories , by adding real photos, stickers, emojis, text input, and much more, with intuitive easy operation.
Within minutes, personalize the products instantly, in digital stores, events, workshops, in shopping mall phone accessories kiosks, duty free mobile stores, DIY gift shops to more.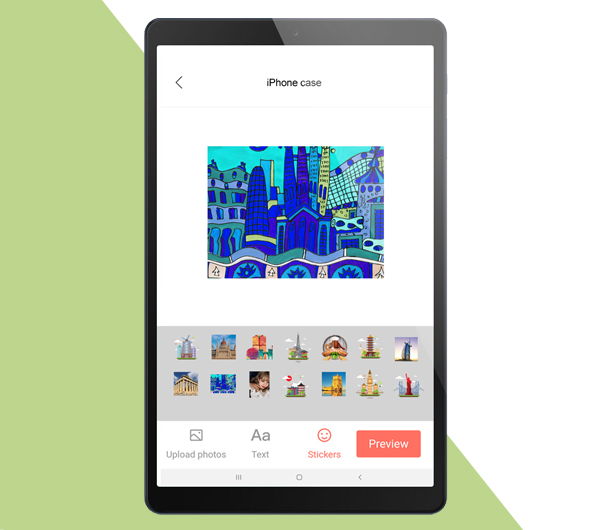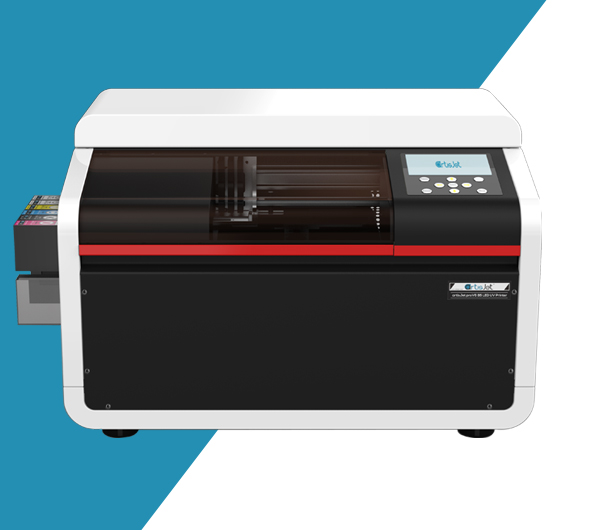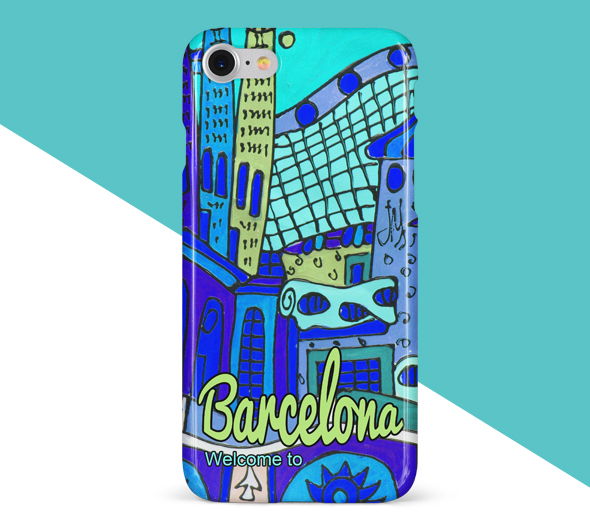 PRINT IT YOURSELF
Looking to upgrade your custom brand solutions for your customers? Come join us in STAND CS180 | Congress Square Hall | Fira de Barcelona to get more details and product information from artisJet team. This year, learn how to integrate custom printing to your brand, learn how easy it is to customize products for brand marketing events, or brand limited editions, or by increasing brand-customer interaction through smart experience with dedicated printing solutions. Are you already in the mobile accessories and other customization businesses too? Feel free to get in touch with us anytime and discover all the possibilities to make the best out of your brand or creative business.
Stay connected to artisJet for upcoming news and events. Follow us on social media: artisJet official Facebook page, Instagram, Twitter, and discover the wide range of printing solutions and printed samples on Pinterest and Flickr accounts.
Connect your business with ours via LinkedIn and Subscribe to artisJet YouTube channel for printing solutions videos, learn how to use artisJet software for different printing effects, discover video testimonials and maintenance video support to much more.
Details

Written by

Alina Sornea

Hits: 2412

SGI DUBAI – UNLIMITED POSSIBILITIES
Sign and Graphic Imaging Middle East is the largest event in the MENA region, bringing together a vast gathering of professionals in the digital signage, retail signage solutions, outdoor media, screen and digital printing industry from across the UAE, Egypt, Lebanon, Iran, Iraq, India, Pakistan, East Africa and others.
The 23rd edition of the event starts on January 12th, 2020, at the Dubai World Trade Center, UAE, offering unlimited possibilities for both exhibitors and visitors: metal cutting and engraving, Ai, digital display technologies, screen printing, textile printing, branding and labeling, custom printing solutions to more.
ARTISJET DTS PRINTING SOLUTIONS IN SGI DUBAI 2020
artisJet's partner in Dubai, Masonlite Sign Supplies & Equipments, will celebrate its 40th anniversary in the printing industry by launching several new products and displaying a wide range of solutions, from UV printing to sand-carving, digital printing, sublimation and more.
In SGI Dubai 2020, Masonlite will launch for the MENA region the new models of artisJet UV LED printers for the cosmetics industry – the one click artisJet proV6 small UV printer; and solutions for sign industry and gifting industry: recently launched artis 3000U pro B3 UV LED printer and the 2019 upgraded artis 5000U B2 UV production platform, along with one of artisJet's already appreciated printers, artis 3000U A3+ UV LED printer.
It is the perfect timing to discover all the software and product launches during 2019, and learn about specialized ADA Braille printing solutions, high standard gloss effect with varnish printing, or the best upgrades in bottle printing and rotary solutions.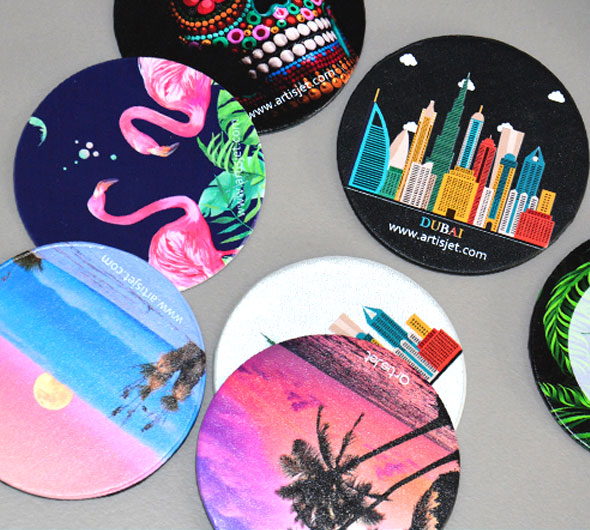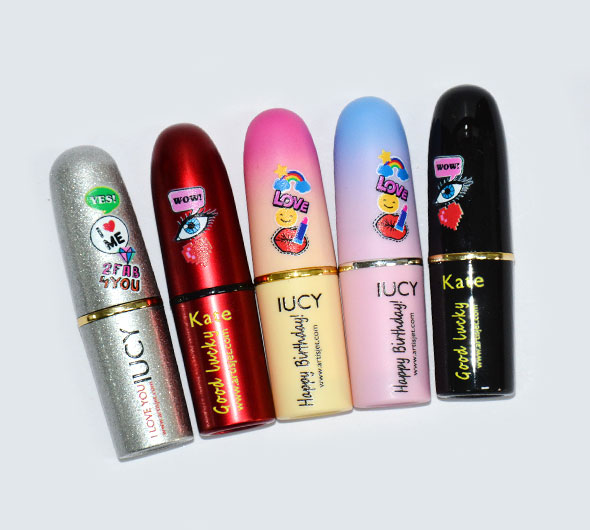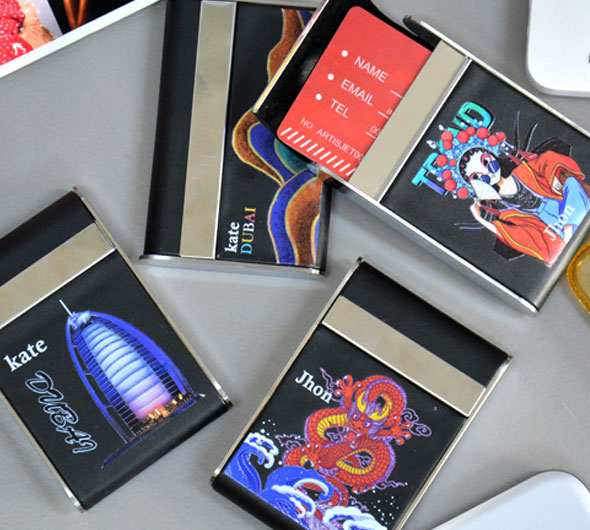 PRINTING AT YOUR FINGERTIPS
Visit us in STAND B-37 | Hall 5 | Dubai World Trade Center to get onsite details and product information from Masonlite and artisJet representatives. This year, enjoy the visitors' interactive gifting corner set in Masonlite booth, where you will have the possibility to learn how to print samples by yourself through dedicated app with artisJet proV6 mini UV printer.
Stay connected to artisJet for upcoming news and events. Follow us on social media: artisJet Solutions, artisjet Technology, and artisJet America Facebook pages, Instagram, Twitter, and discover the wide range of printing solutions and printed samples on Pinterest and Flickr accounts.
Subscribe to artisJet YouTube channel for printing solutions videos, learn how to use artisJet software for different printing effects, discover video testimonials and maintenance video support to much more.