ArtisJet Blog
Our latest news and activities.
Details

Written by

Shan Lu, edited by Alina Sornea

Hits: 545

Ever since the outbreak of Covid-19, most of us have been hampered by travel restrictions both home and abroad, but thanks to an increasingly robust program to bolster the use of smart technologies, artisJet was able to switch swiftly and seamlessly to a cloud-based service system that's even more efficient and cost-effective for all stakeholders.
The embrace of a cloud-based service system, which reduces paper usage and carbon emissions, also echoes artisJet's commitment to ESG initiatives in 2023 and beyond.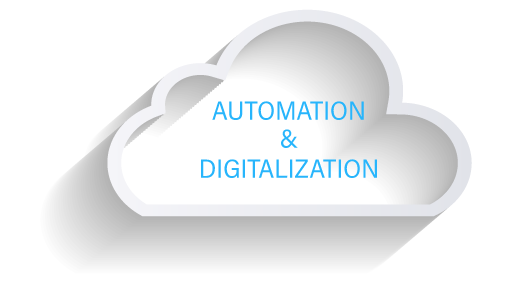 1. Automation and Digitalization
Our confidence in our ability to remotely service clients stems from the digitalization of our products and the standardization of our operating procedures, which can significantly cut down printing production time and printing labor costs.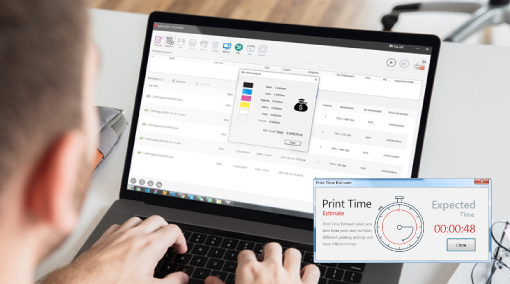 1.1. Print Time and Print Cost Estimation
A glowing example of automation is the printing time and cost estimation for each print job, which enables users to adjust settings and allocate resources accordingly.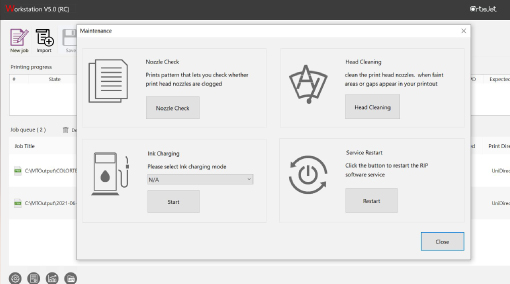 1.2. One-Click Maintenance
Before thinking how to clean a clogged print head, it's better to prevent the print head from clogging in the first place. With just one click of a button, this function can clean the nozzles and ensure the proper performance of the print head, also expanding its lifespan.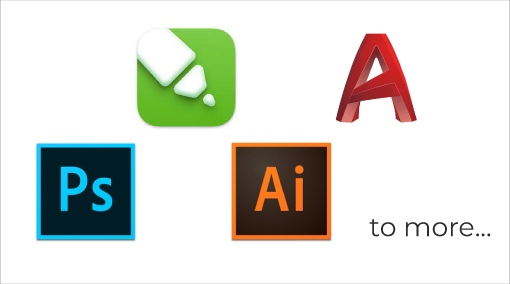 1.3. Third-party Compatibility
artisJet Workstation can be incorporated into any existing workflow owing to its high compatibility with 3rd party applications, including Photoshop, Adobe Illustrator and many more. Printing jobs can be exported to the printer directly from the design software.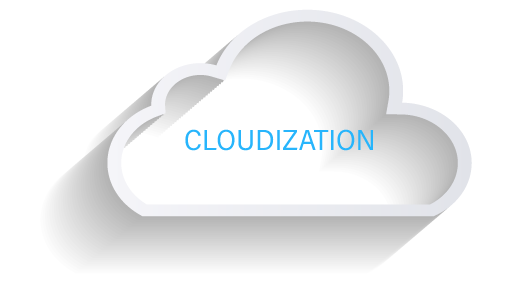 2. Cloudization
Even before the pandemic hit, artisJet has been boosting the standardization and cloudization of products and services.
artisJet.xyz is a one-stop accessible all-inclusive online platform providing comprehensive how-to resources for artisJet product users to get machines up and running, perform routine maintenance and conduct common troubleshooting, with the online assistance of artisJet tech support. Here is an example video on how to do the nozzle check – >click to watch in the original post.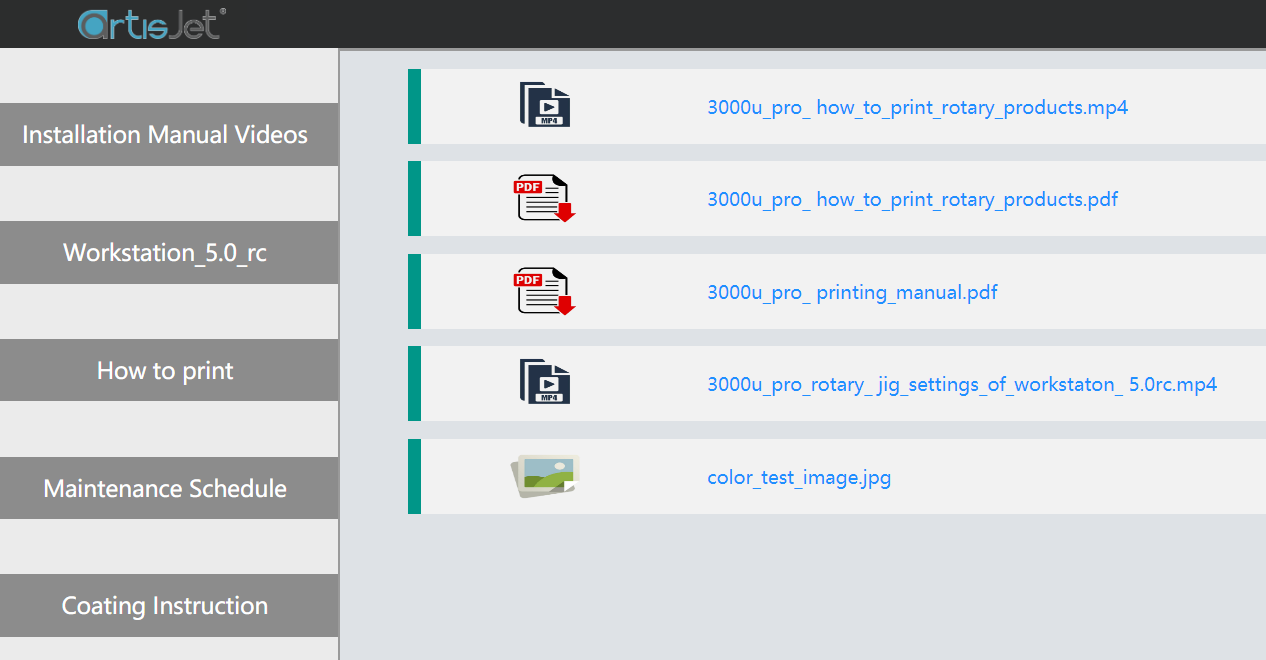 Members of artisJet support team all possess high level of English proficiency and 5+ years of industry experience. Every technician is well trained to guide clients through any potential issues as if being onsite by their side.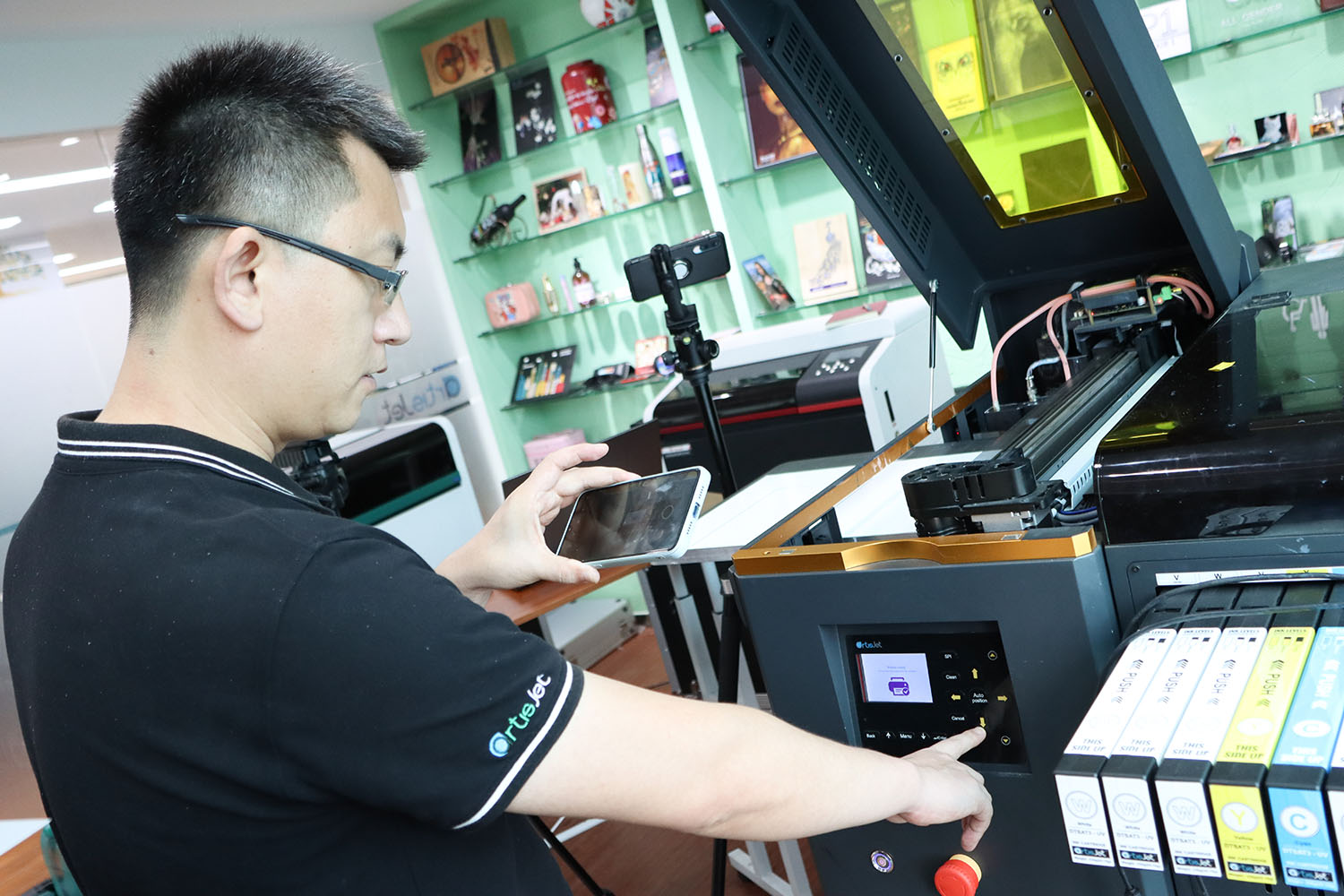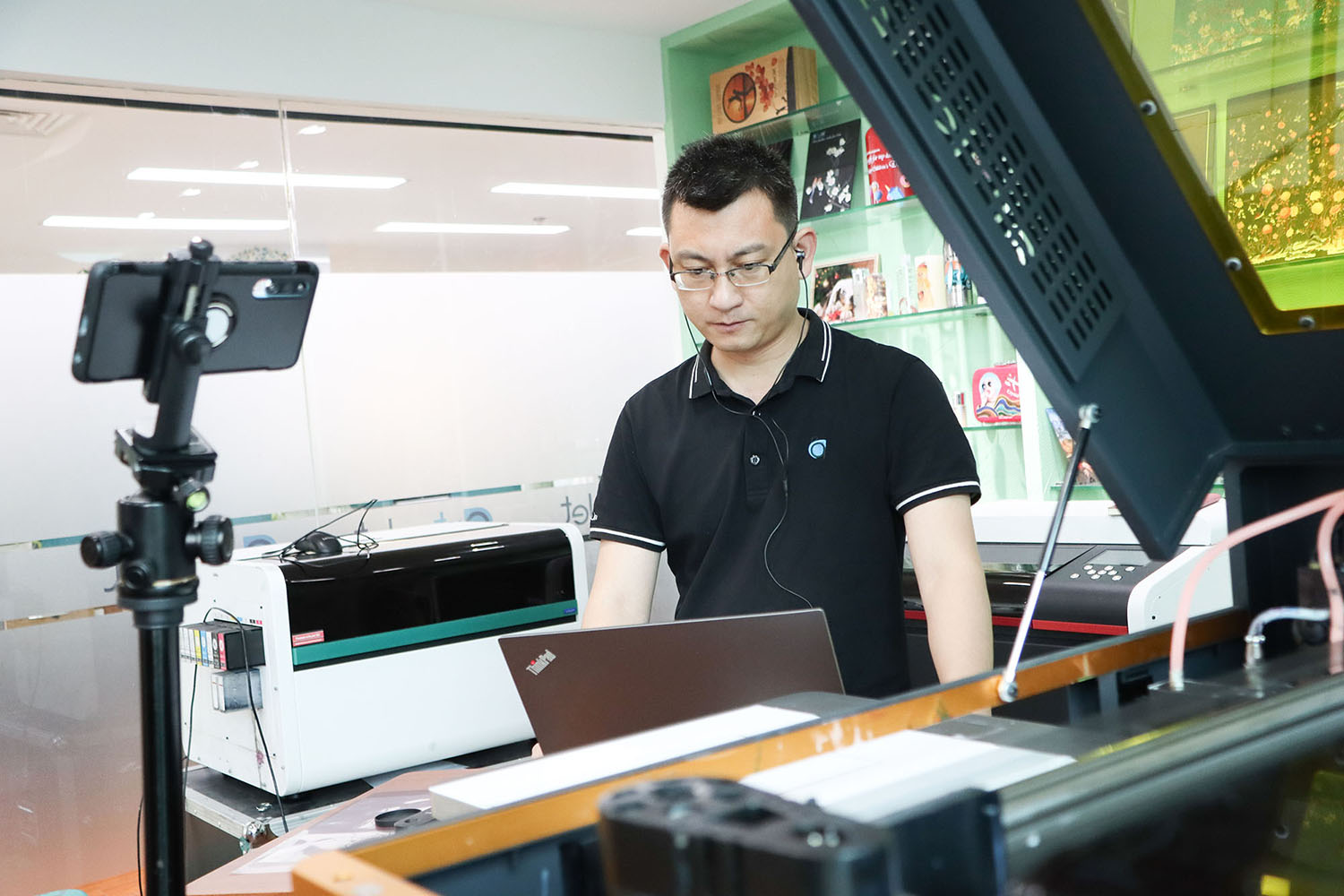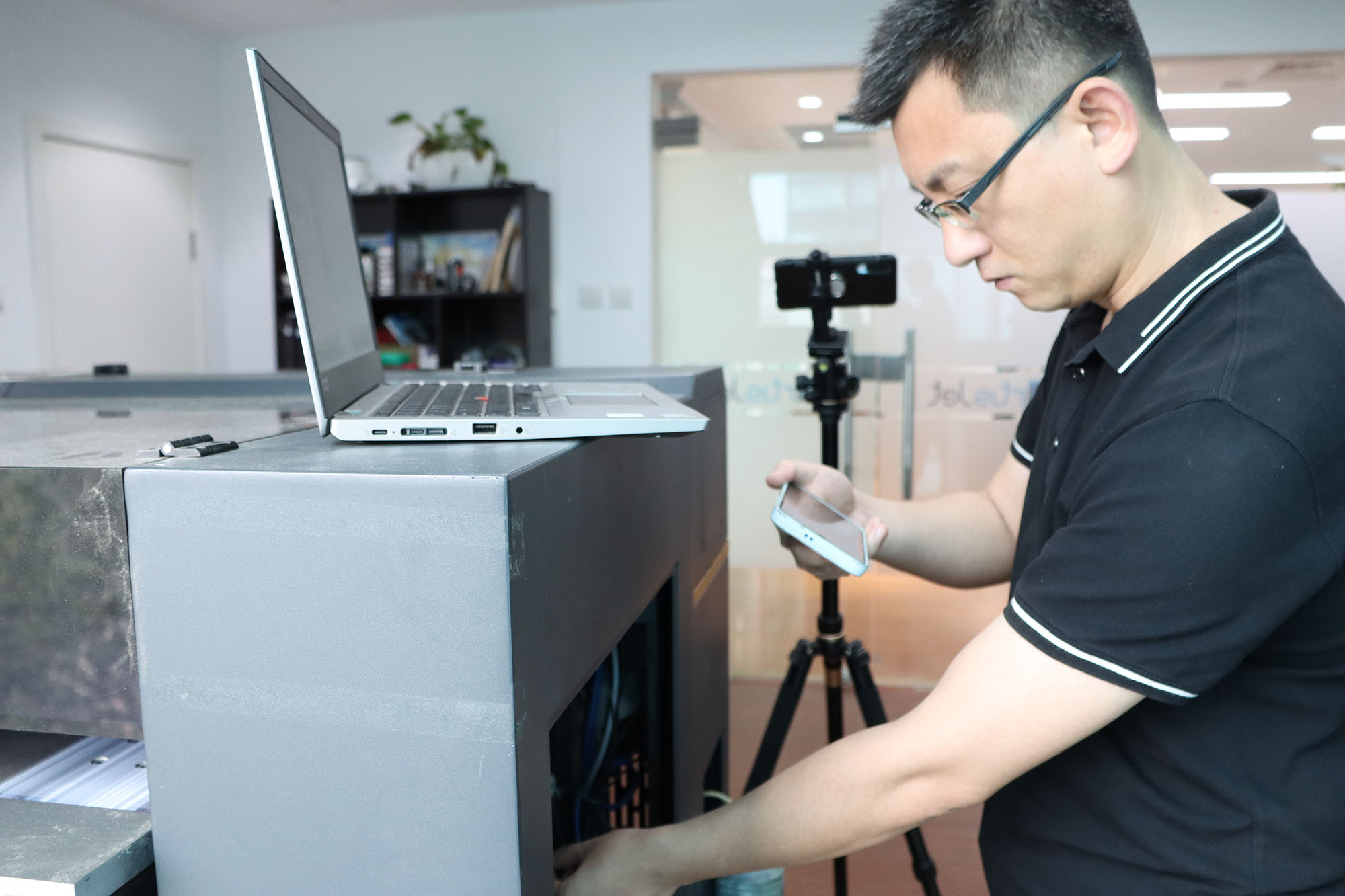 With the step-by-step video / graphical instructions and the live assistance of the support team, mastering the machine would be a breeze for anyone with or without any technical background.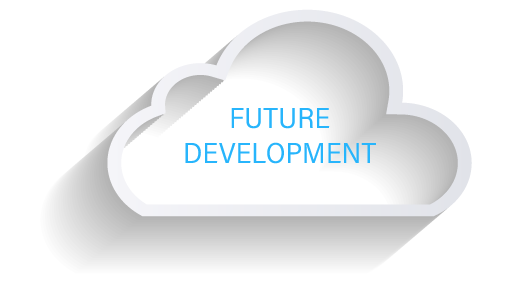 3. Future Development
It has been said that localization is part of globalization. While artisJet is now more than capable of providing services and support remotely, we can appreciate the value and peace of mind that local support can bring to clients. Therefore, we are actively seeking out and cultivating international partners to further enhance our services and logistics, and ensure accessibility of artisJet products in their local areas.
Details

Written by

Shan Lu, edited by Alina Sornea

Hits: 420

As 2022 has officially closed, we celebrate another year of sharing global perspectives and challenges, supporting one another, and coming together as always in collaboration. We are optimistic about all the possibilities the New Year brings.
We would like also to take this opportunity to thank you all for the support walking through 2022 together.
Now, we are inching closer and closer to the Year of the Rabbit, we would like to wish you and your family a Happy Spring Festival.
While it's the coldest time of the year, it marks the turn-around in seasons, when people begin to look forward to spring (and in the old days, new planting). The Spring Festival symbolizes new beginnings and fresh starts.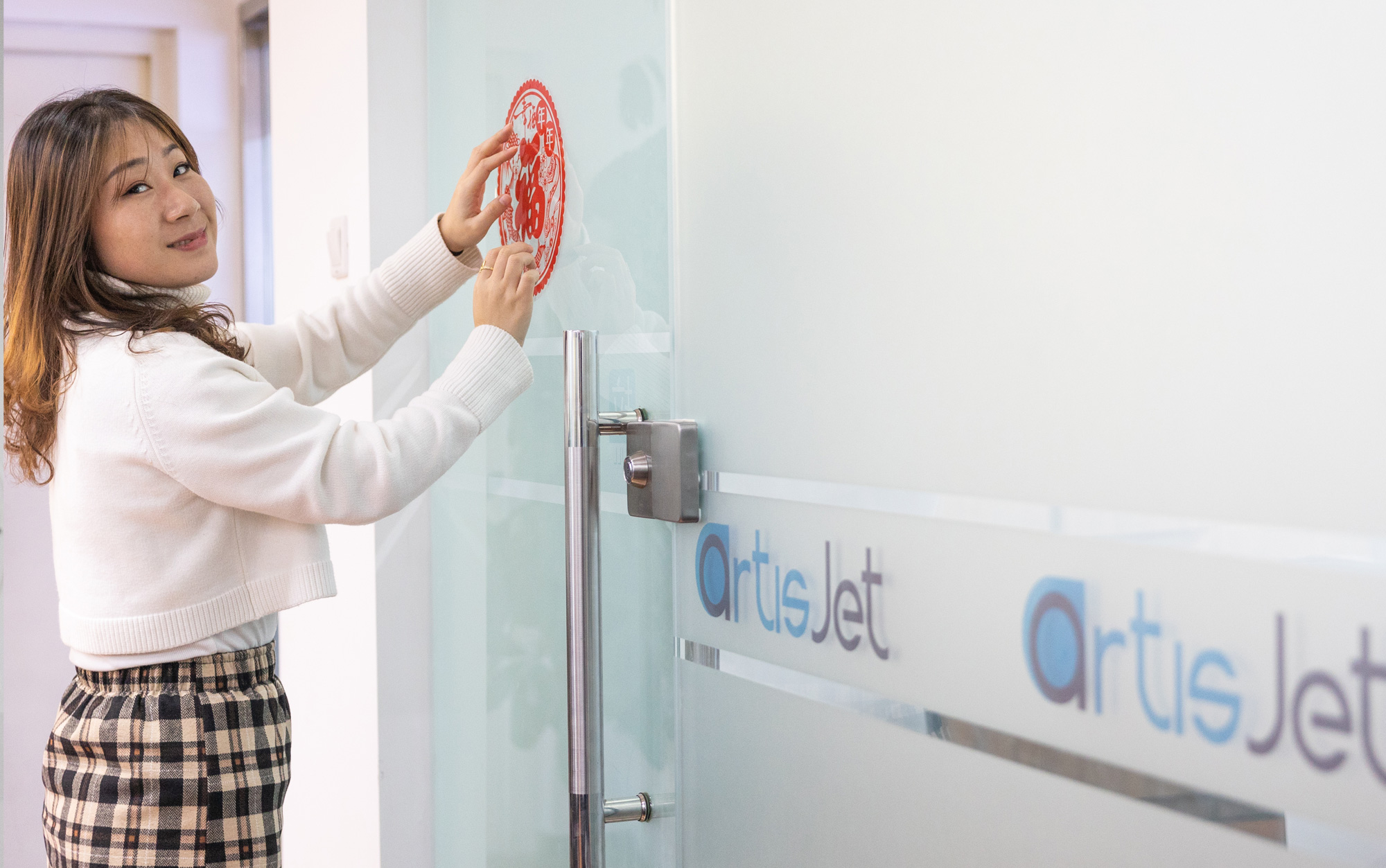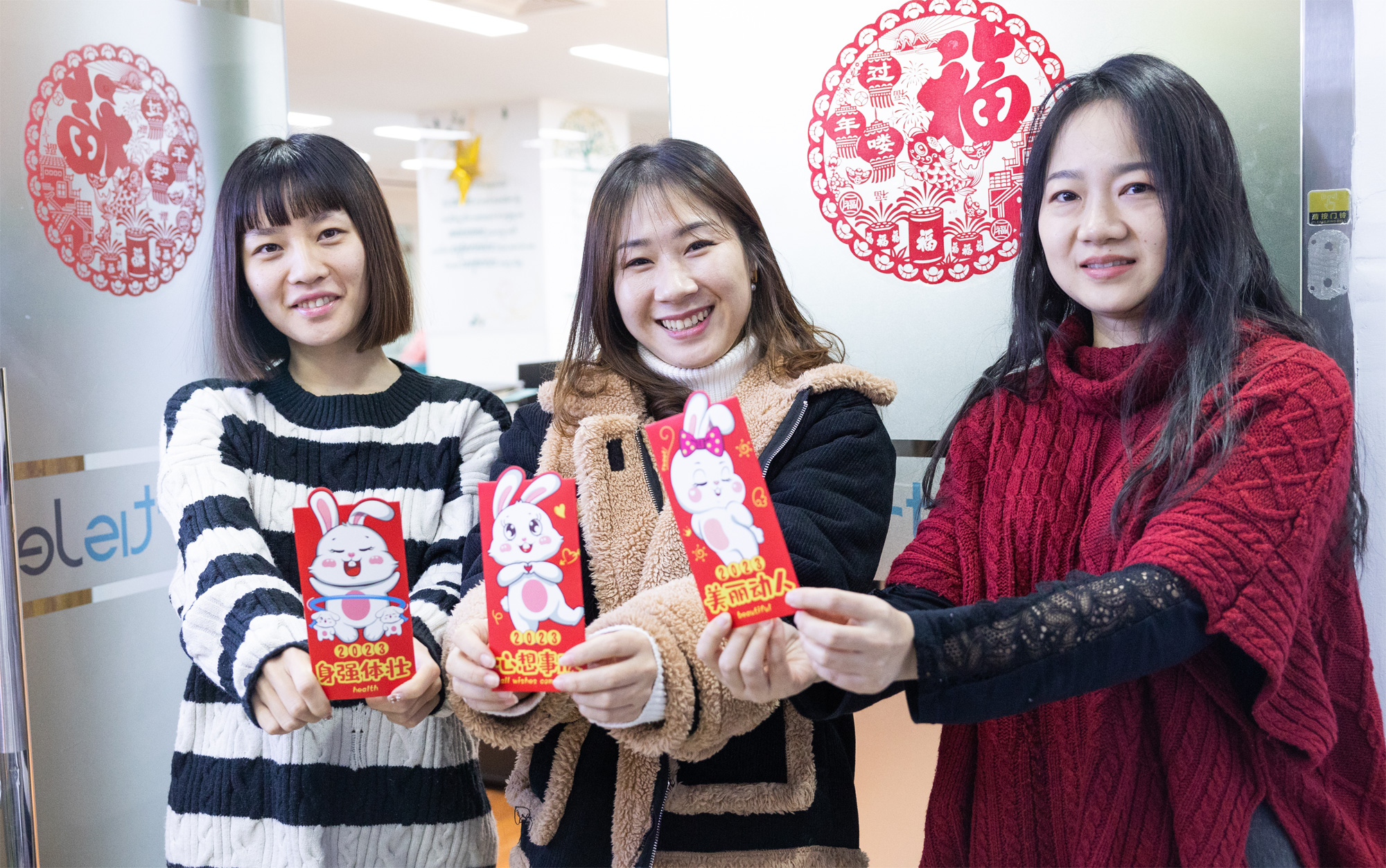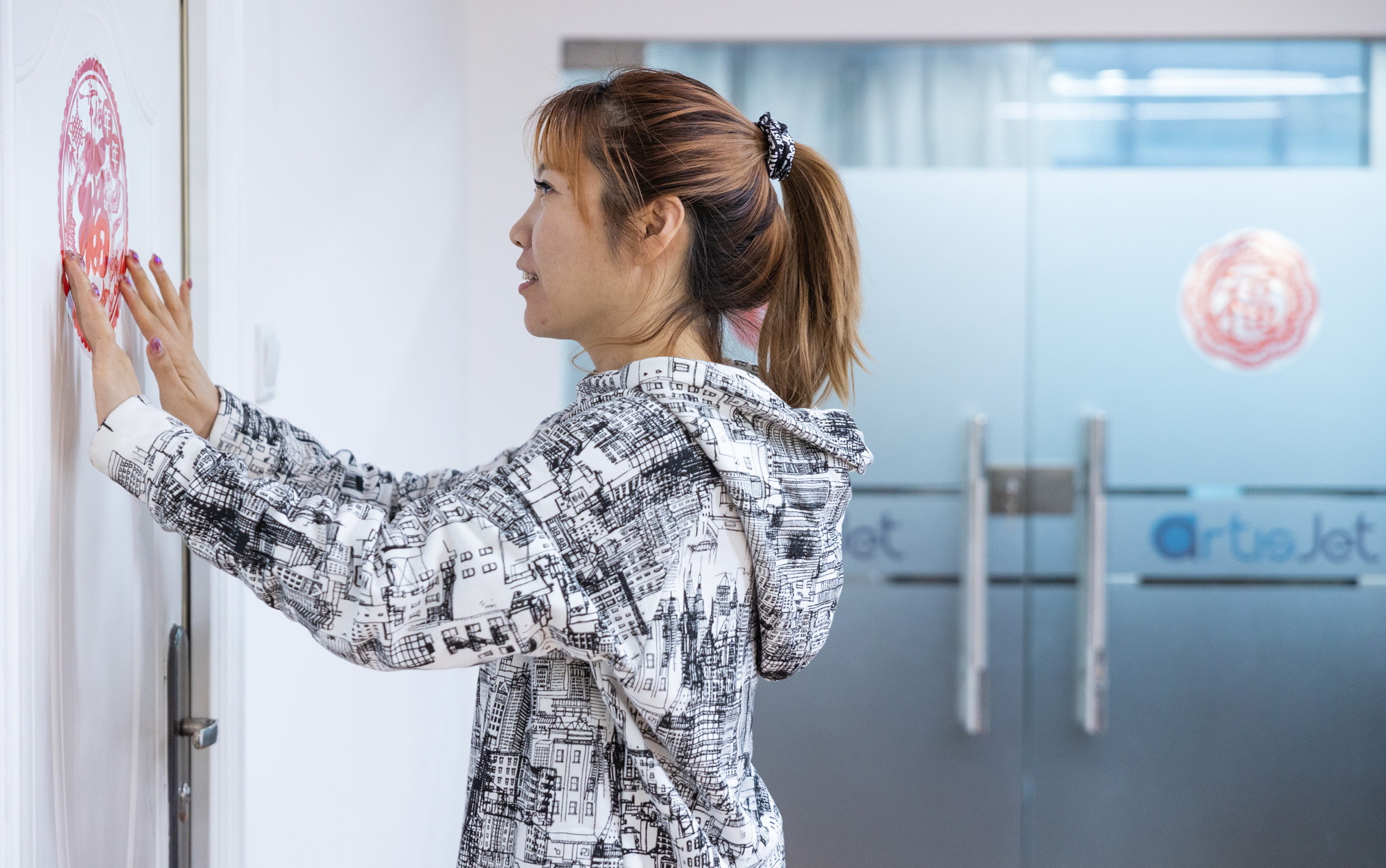 From different verticals, here's what we're looking forward to 2023, with emphasis on international growth and glocalization, responsible leadership, operational enhancement and innovation, automation and accessibility for and with our heroes: partners, customers, team members and shareholders.
✓ Compatible to wide range of print materials covering acrylic, wood, plastic, metal, aluminum, leather and many more;
✓ A more standard management system based on ESG initiatives securing the consistency of quality deliver;li>
✓ A faster yet more cost effective UV Card Printing device for CR80 and Super size;
✓ Reforming our service system toward a faster response, easier access, and more effective platform;
✓ Translating the vision and strategy into more actions with team mates, customers and partners;
✓ Illustrating the roll-out of instant-print-personalization project with more brands in beauty and perfume brands;
✓ Expanding OEM as a product for potential partners especially for their projects;
✓ Strengthening the technology development with Ricoh and dedicated print solutions;
✓ Glocalization of the product, service and solutions with more potential partners;
✓ Expanding global presence both online and actual events for the target markets and increase TAM.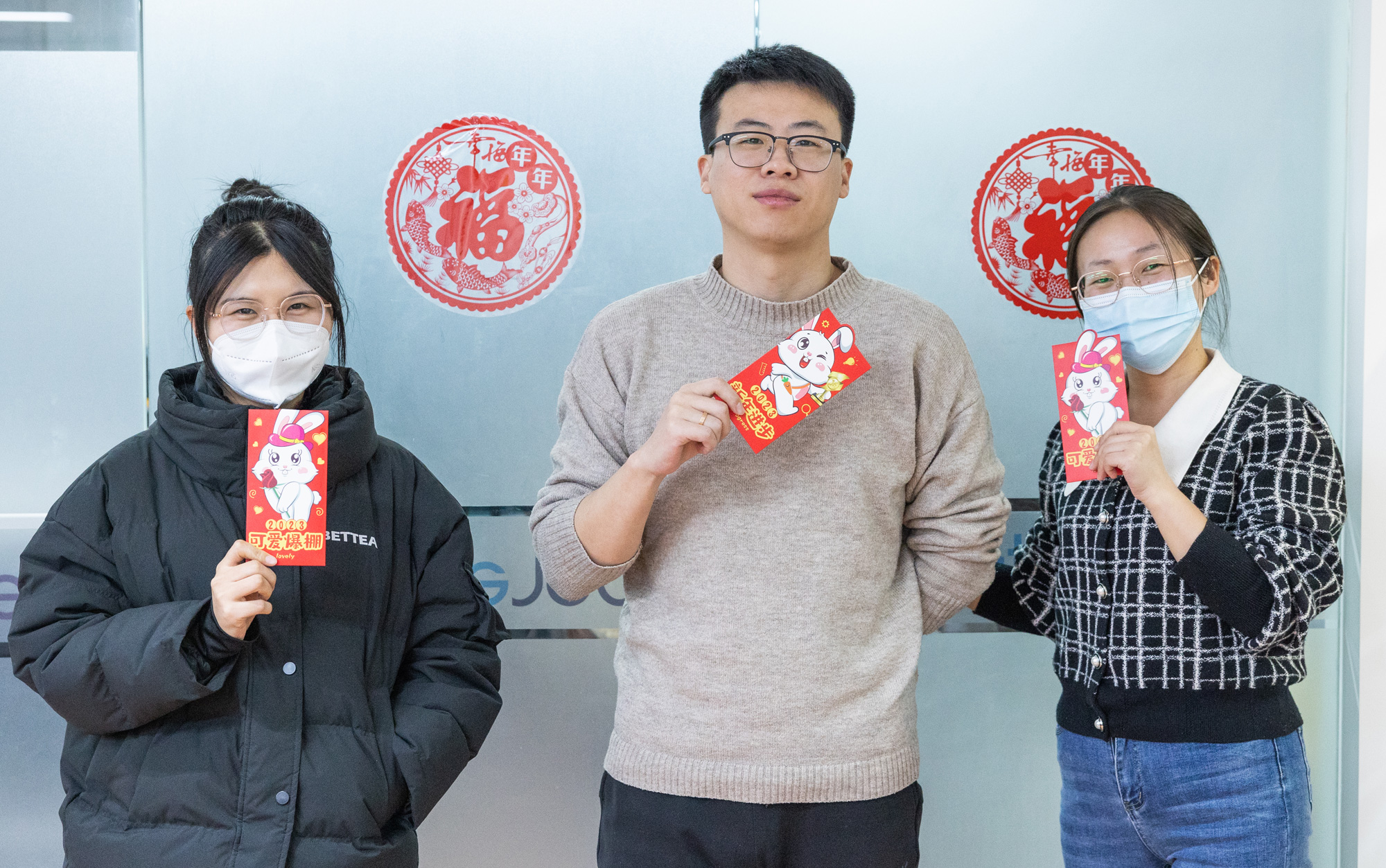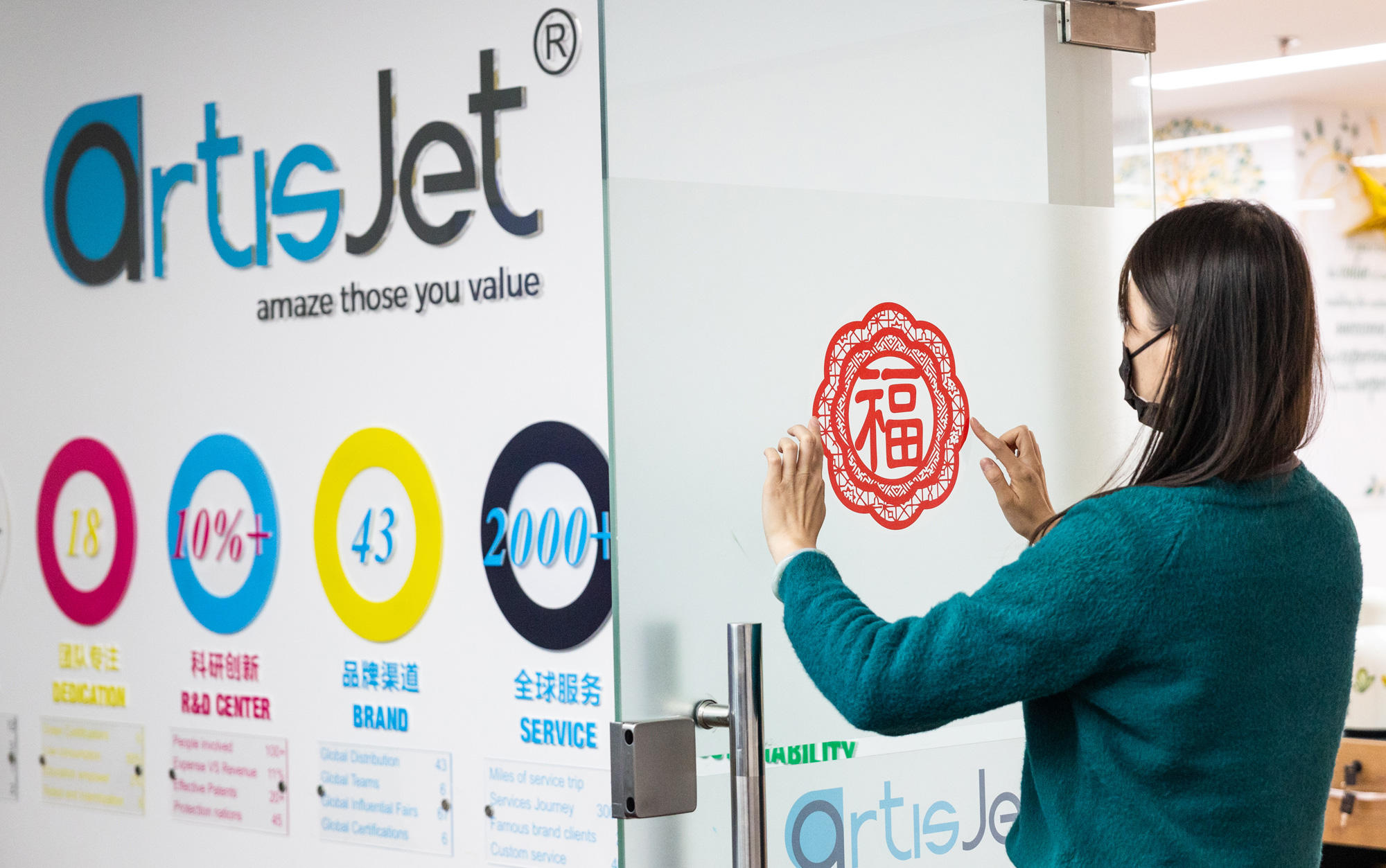 Since Spring Festival has traditionally been the time for family reunions and celebrations, the artisJet team based in Beijing will be spending time with families, handing out and receiving red envelopes, and enjoying tasty cuisine.
To allow for more family time and accommodate holiday travels in what would certainly become the first transportation boom in China after the lockdowns have been lifted, artisJet team members are granted two extra days on top of the statutory 7-day holiday. The team is already prepared to leave for home starting today, and we'll see you back at the office on January 28th.
Have a wonderful holiday and we look forward to a dynamic Year of the Rabbit together with you. Happy Chinese New Year!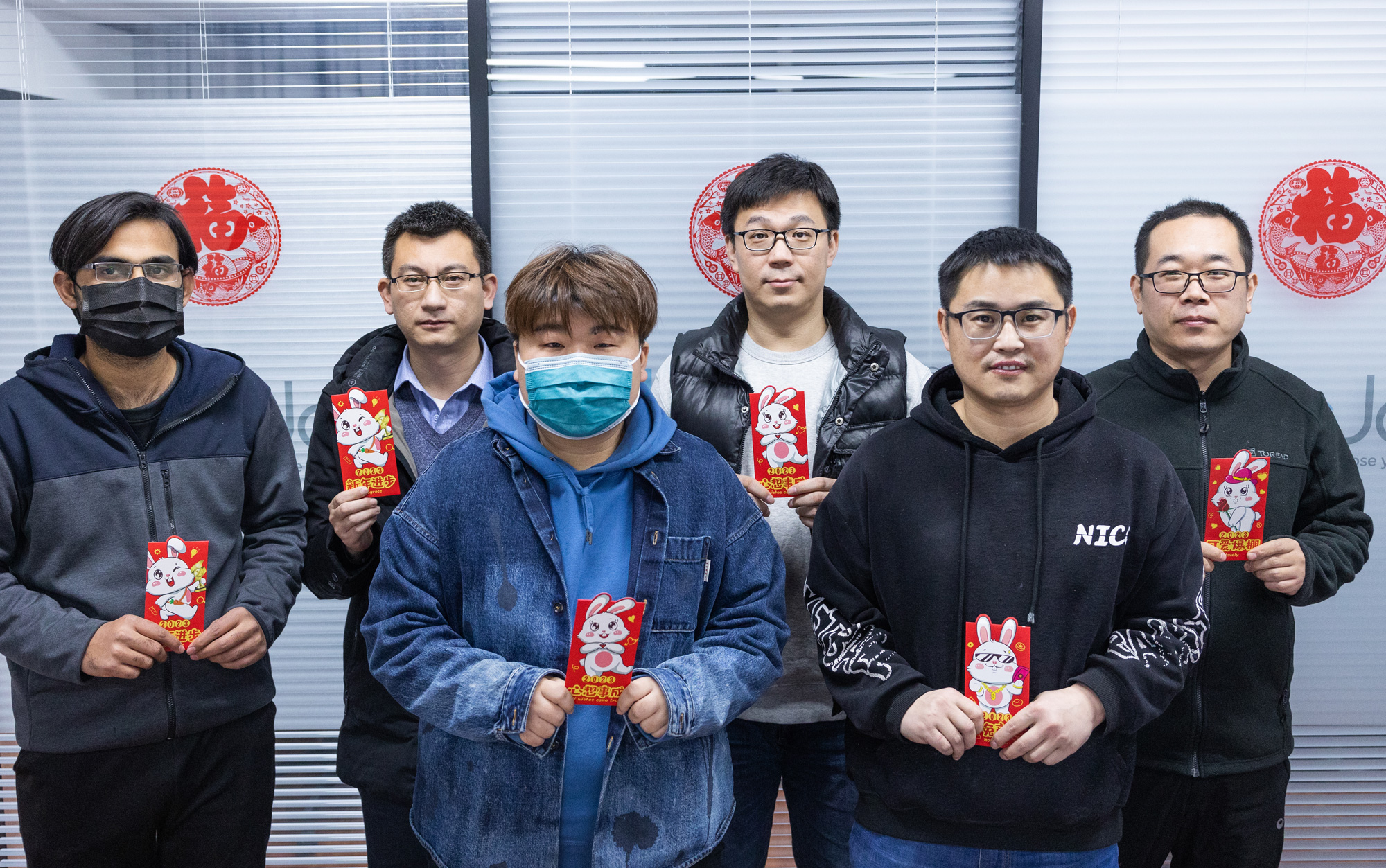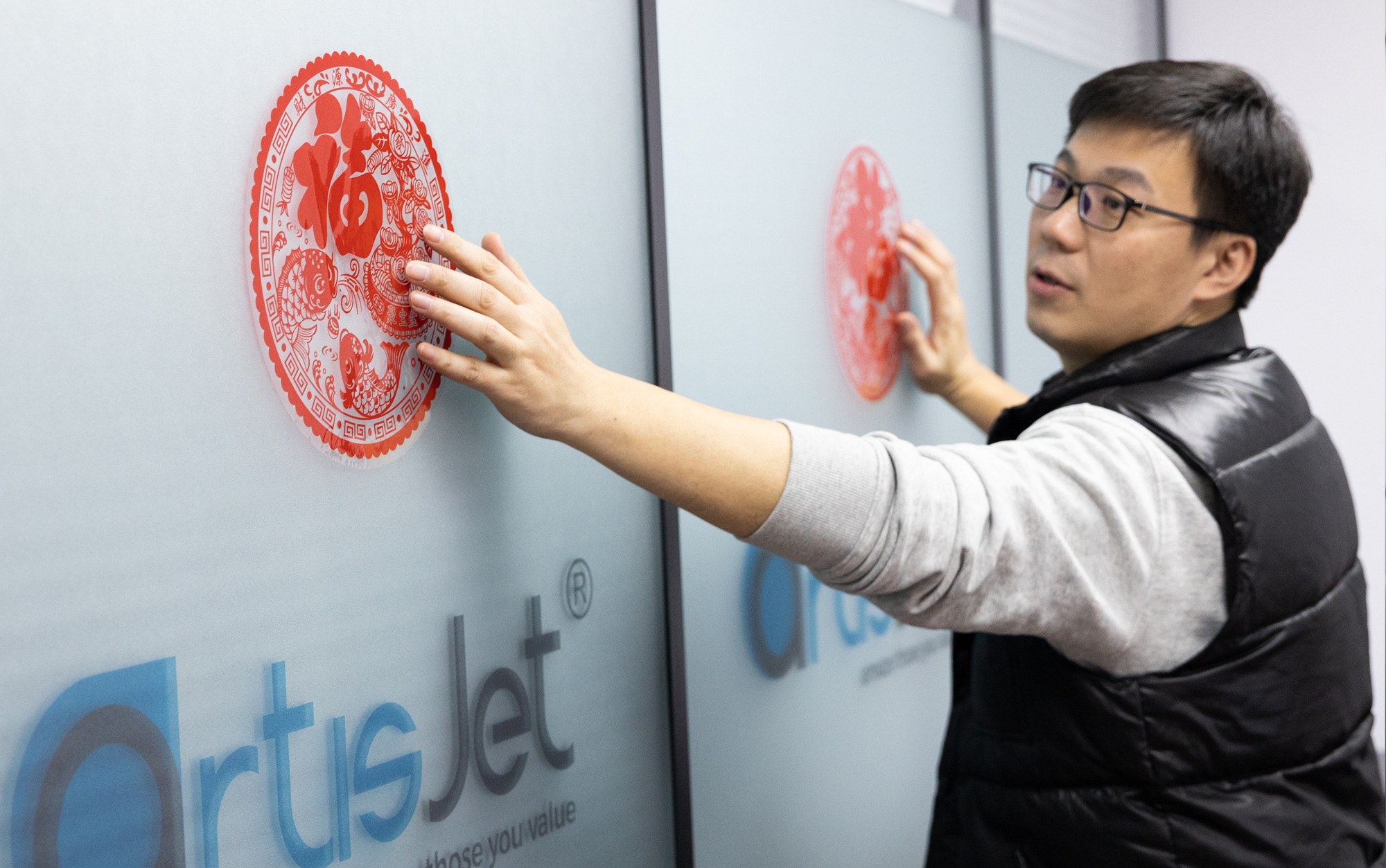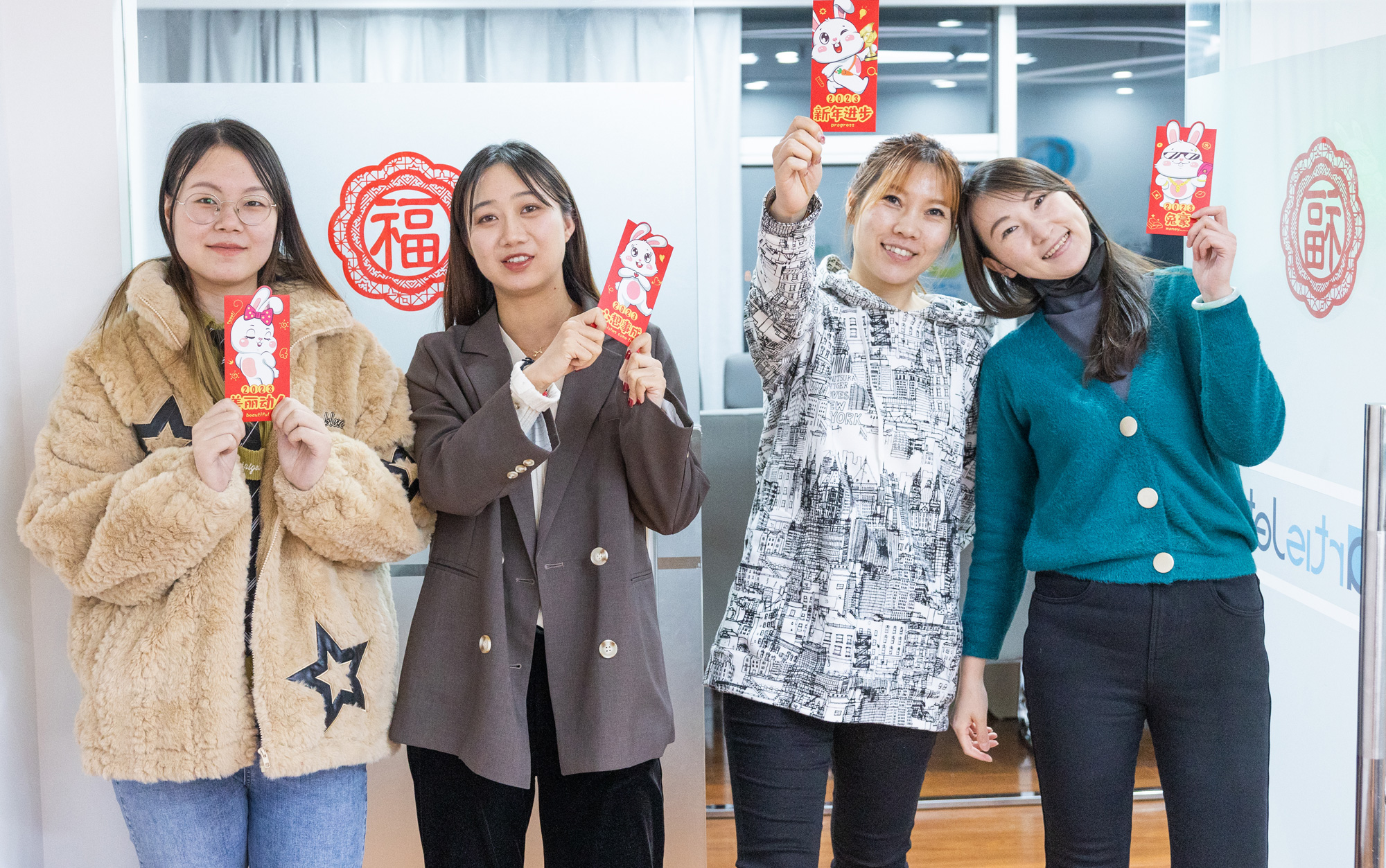 Details

Written by

Alina Sornea

Hits: 434

Cheers to a new year and new opportunities within the printing community and printing industry!
As we look back on the past year, we're grateful for the advancement and growth we've seen in the field, with YOU at the center of everything we've done and aim to achieve.
2022 has been a year of positive changes, optimizing the environments in which we live and work for better outcomes.
By listening to our customers, we've focused on creating and enhancing the value of their products and services, and we'll continue to do so.
We've been continuously looking to improve and provide dedicated, professional, yet simple and hassle-free digital color print products and services to support the different and unique business scenarios through custom instant printing demand.
It's been a year of being more responsible as a brand and as a team, and commit ourselves towards a sustainable development.
The pandemic did not stop us to pursue our values, in fact, 2022 has been a year of being more connected as never before through webinars, online meetings, as well as actively participating in over 15 events worldwide with our dedicated partners.
We're excited to see what the New Year brings and looking forward to working with YOU to bring your visions to life. Let's move forward together!
Details

Written by

Shan Lu, edited by Alina Sornea

Hits: 479

One of the most common technical questions we received from users is whether there is any way to speed up the printing process.
Printing time is determined by a mixture of various factors, including the way the ink is ejected, the desired printing effects and, of course, the digital artwork itself (different graphics, real photo prints a>, print colorful patterns, complex illustrations designs, funny emojis / emoticons printing or just simple text printing).
The artisJet system offers two main ways to accelerate the printing process by altering the way the ink is ejected: through unidirectional or bidirectional setup and the number of print passes (4 pass, 8 pass or 16 pass).
The unidirectional and bidirectional way for reducing print time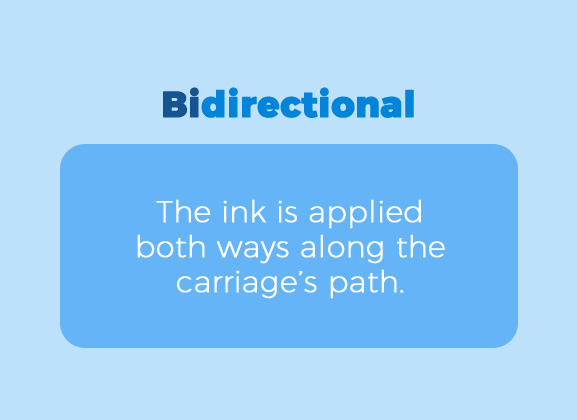 What is the uni-directional printing and bi-directional printing and what are the differences between them?
Unidirectional – the ink is applied only when the carriage travels to one side;
Bidirectional – the ink is applied both ways along the carriage's path.
How to set the print direction for each task? How to estimate the printing time for bidirectional setting? Have a look on the below videos.
As shown in the second video, switching from unidirectional to bidirectional will reduce the printing time by approximately half.
Note that the increase in speed is likely accompanied by a decrease in sharpness. Although the difference may not be noticeable unless compared side by side with each other (uni vs bi).
Cutting the print time almost by half with the 4 / 8 / 16 pass printing setup
What does 4 pass, 8 pass or 16 pass mean? The number of passes signifies the concentration at which the ink is ejected.
With higher ink concentration comes higher color density and sharpness, resulting in higher resolution.
The most commonly used settings are the 8-pass options, since they strike a balance between speed and quality, as tested by artisJet R&D team.
But dialing down to the 4-pass options can greatly reduce the printing time, in exchange for a slight drop in resolution.
This setting can only be adjusted in the RIP software. Watch the below video for the estimated time for different pass setting, as follows:
For the same printing task, you can print in 01:23 minutes with the 8 pass setup; print in 01:54 minutes with the 16-pass setup or reduce to 38 seconds printing time by choosing the 4 pass option.
Other settings, including feathering (dither) and embossed effects, also indirectly impact the printing time, but by changing those settings, the final effects are invariably and visibly changed as well.
In conclusion, the fewer pass times, the faster printing speed and printing time. But if you are not on a huge time crunch, unidirectional and 8-pass options are generally good choices, keeping the right balance between printing speed, printing time, printing resolution, and therefore printing quality.
Do you have questions on how you can better benefit from different settings in the artisJet printing hardware and software? Give us a shout here and let's discuss more, any questions are welcomed.
Details

Written by

Shan Lu, edited by Alina Sornea

Hits: 652

If you are an advanced user or just setting up your artisJet printer, you might have seen this setting called "Halftone Dither" in artisJet Workstation, right?
And if you are puzzled by the technical term, let alone its functions, you are not alone. In fact, that is the norm, not the exception.
However, knowing what the halftone dither does could prove useful in some very specific scenarios.
So, what is halftone dithering setting for?
It determines the amount of "feather" or "partial overlap" each pass of the printed ink shares with the one immediately before and after it.
Put plainly, it serves as a valve controlling how sharp or smooth the transition between different parts of the printing is.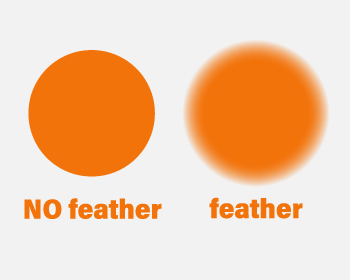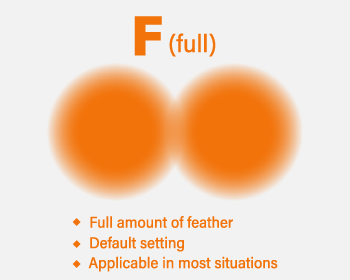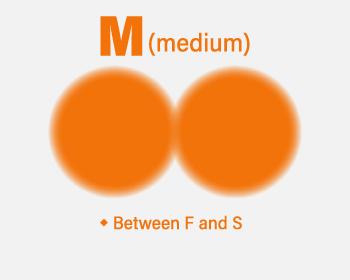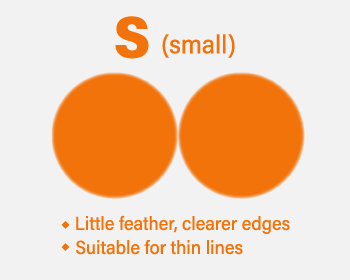 The default setting is F (full), which is capable of satisfactorily handling most printing requirements, because for the vast majority of tasks we do need to smooth out the transitions and ensure photorealistic quality of the artwork with no banding.
However, certain situations might arise that call for a divergence from the default setting.
S (small) is best suited for printing patterns involving distinct thin lines such as small text or dial meters. By minimizing the feathering of ink, the edges of the lines are crystalized.
The distinction becomes more pronounced as the lines get thinner.
Note that the effect can sometimes be perceived as not only sharper, but also lighter in color density. Experiment with different settings to see which combination works best for your project.
Check out this side-by-side comparison between the effect on solid color printing with F and S feathering respectively. You can clearly see the banding in the one with S feather.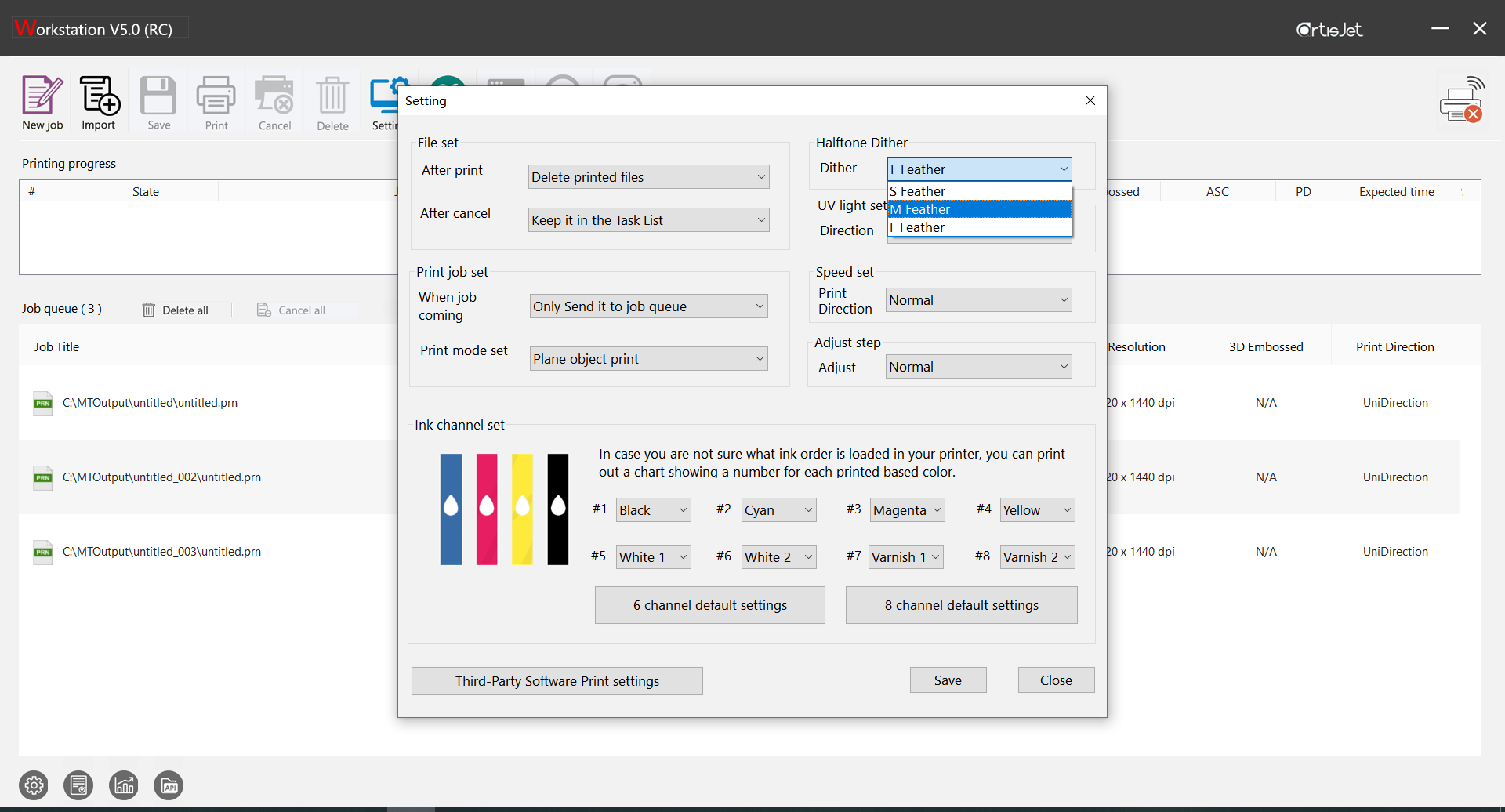 But if your work hardly involves any demands for printing thin lines, just know that most people are very happy with the default setting (F).
Is there any function in your printing work and production in general that you have stumbled upon and haven't use at all? Share your thoughts with us.
Do you have questions about artisJet Workstation printing software? Give us a shout here and let's discuss more.
Original post from artisJet WeChat channel.
Details

Written by

Shan Lu, edited by Alina Sornea

Hits: 440

Since the official Covid control guidelines have been adjusted, there have been concerns regarding the potential risks if being infected.
As a proactive response, artisJet has introduced flexible workplace arrangements by providing the option of working from home for everyone.
In spite of this, some of our colleagues have shrugged off the possible perils and insisted on showing up at work, displaying a high level of dedication and professionalism.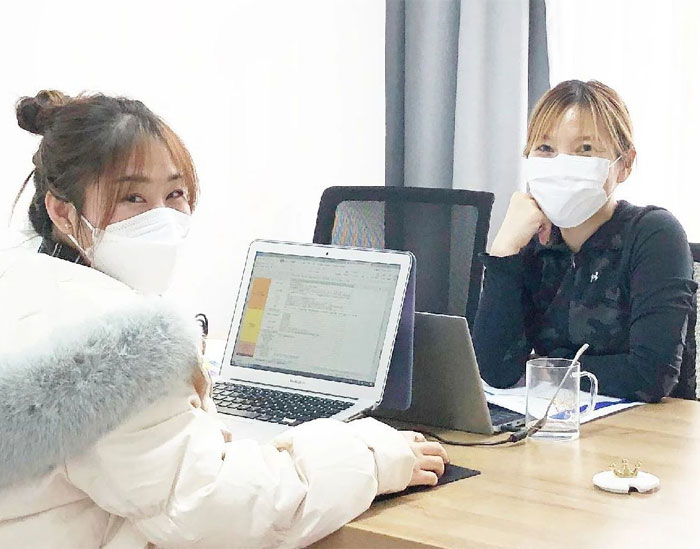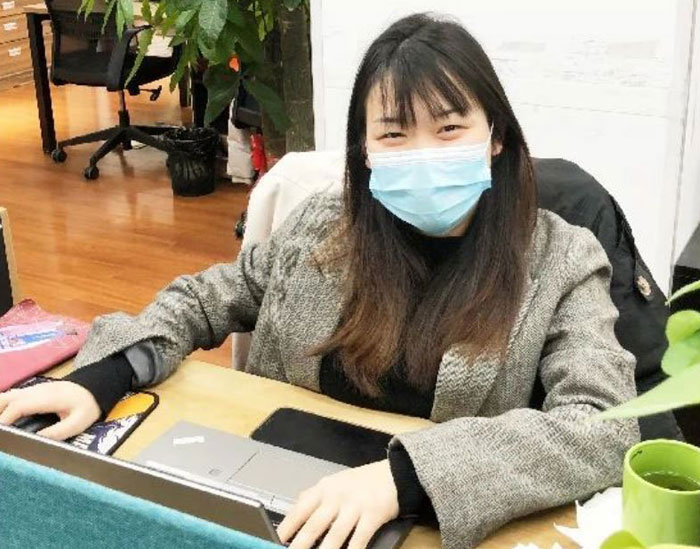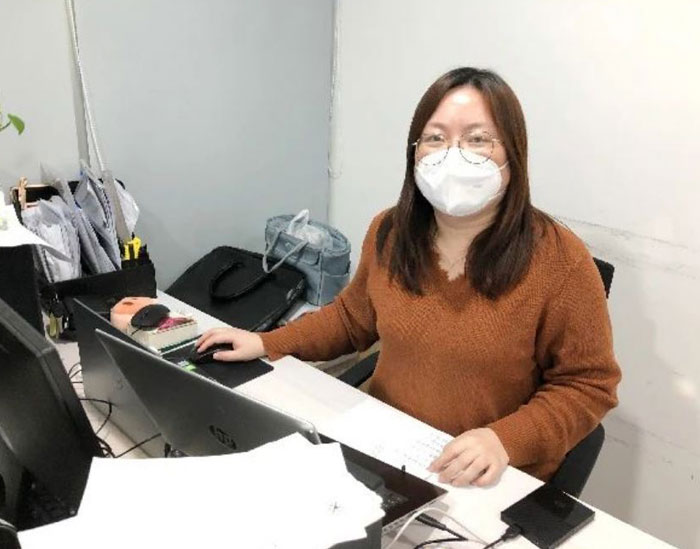 Their presence has inspired all of us to be strong in this period of uncertainty and unease.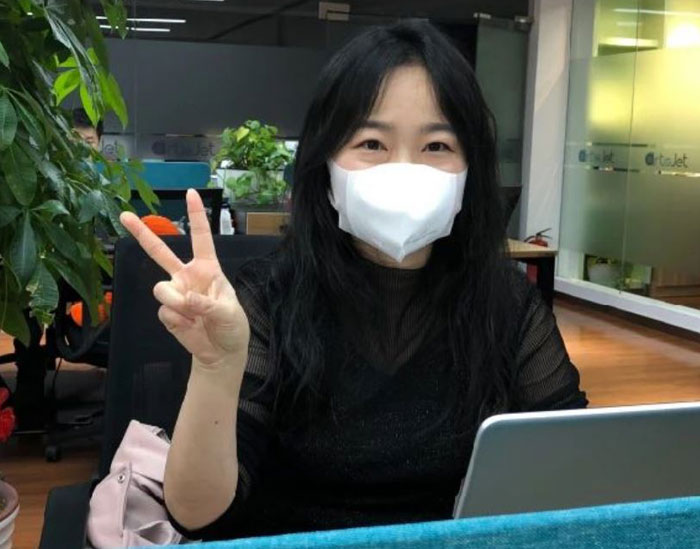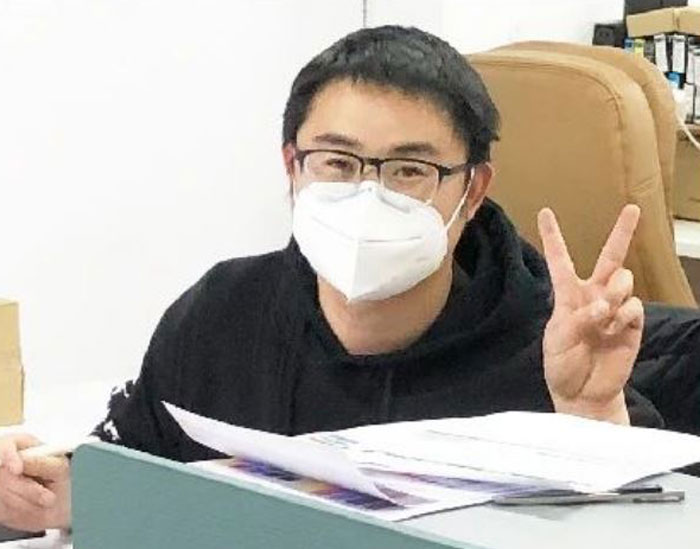 We appreciate everyone's effort to confront the difficulties of balancing protection and production, while also stressing the importance of adequate protection to safeguard one's health in this last stretch in the struggle against Covid-19 pandemic.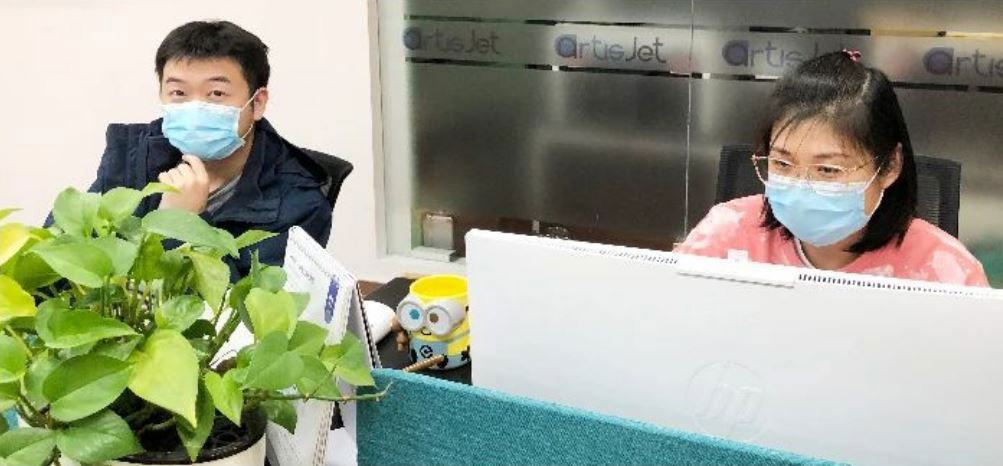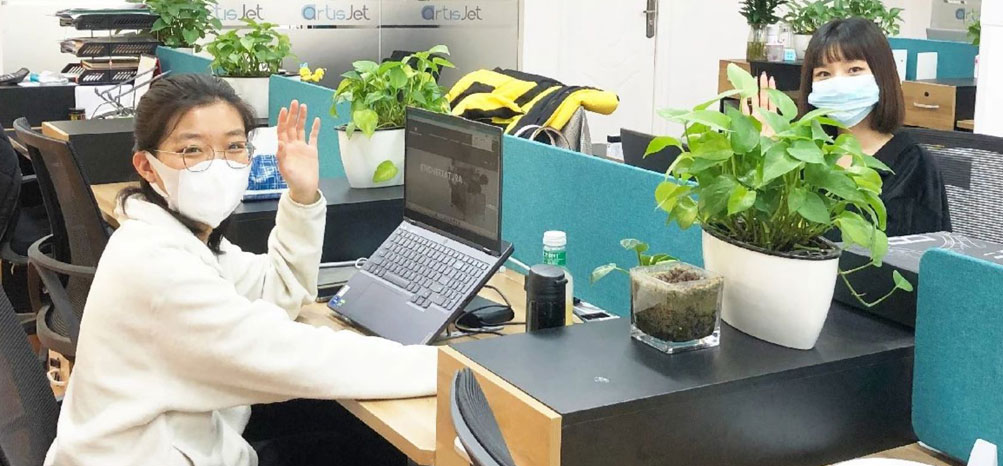 We are confident that we'll get through this tail end of the epidemic quickly and successfully. Be positive.
Original post from artisJet official WeChat channel.
Details

Written by

Shan Lu, edited by Alina Sornea

Hits: 395

artisJet, with its instant custom print solutions, is well-suited to empower a wide variety of businesses, but are there scenarios in which people are advised NOT to go with artisJet? In other words, does artisJet actually turns away potential clients for any reason?
The answer is YES. Here are three reasons artisJet is not for you or might not be for you.
Reason No. 1
artisJet is not for you if you prioritize short-term expediency over long-term sustainability
Even though some of our clients are just starting out, they have big dreams in the future. We are eager to grow steadily together with our clients to help them succeed in realizing those dreams in years to come.
That's why, over the last 15 years, artisJet has been consistently and heavily investing in R&D to pursue innovation and system upgrades, so that our support for clients can be sustainable.
Some of our customers have been with us for more than a decade, and have used more than one generation of artisJet printers and systems.
Knowing that artisJet will be there for them in the long haul gives clients the peace of mind when they choose artisJet.
Reason No. 2
artisJet is not for you if you are a technical expert who doesn't require simplified operation and professional assistance
Someone who feels the compulsion to constantly tweak the hardware and software, to manipulate complex settings, or enjoys troubleshooting without professional assistance, probably won't be too thrilled with artisJet's simplified process.
With foolproof one-click operations within the artisJet Workstation software and a dedicated tech support team, artisJet aims to take care of the geeky aspects so that users who can't be bothered with technical know-hows can simply get the job done and carry on with their lives. Watch the video nelow and see what one-click maintenance with artisJet is.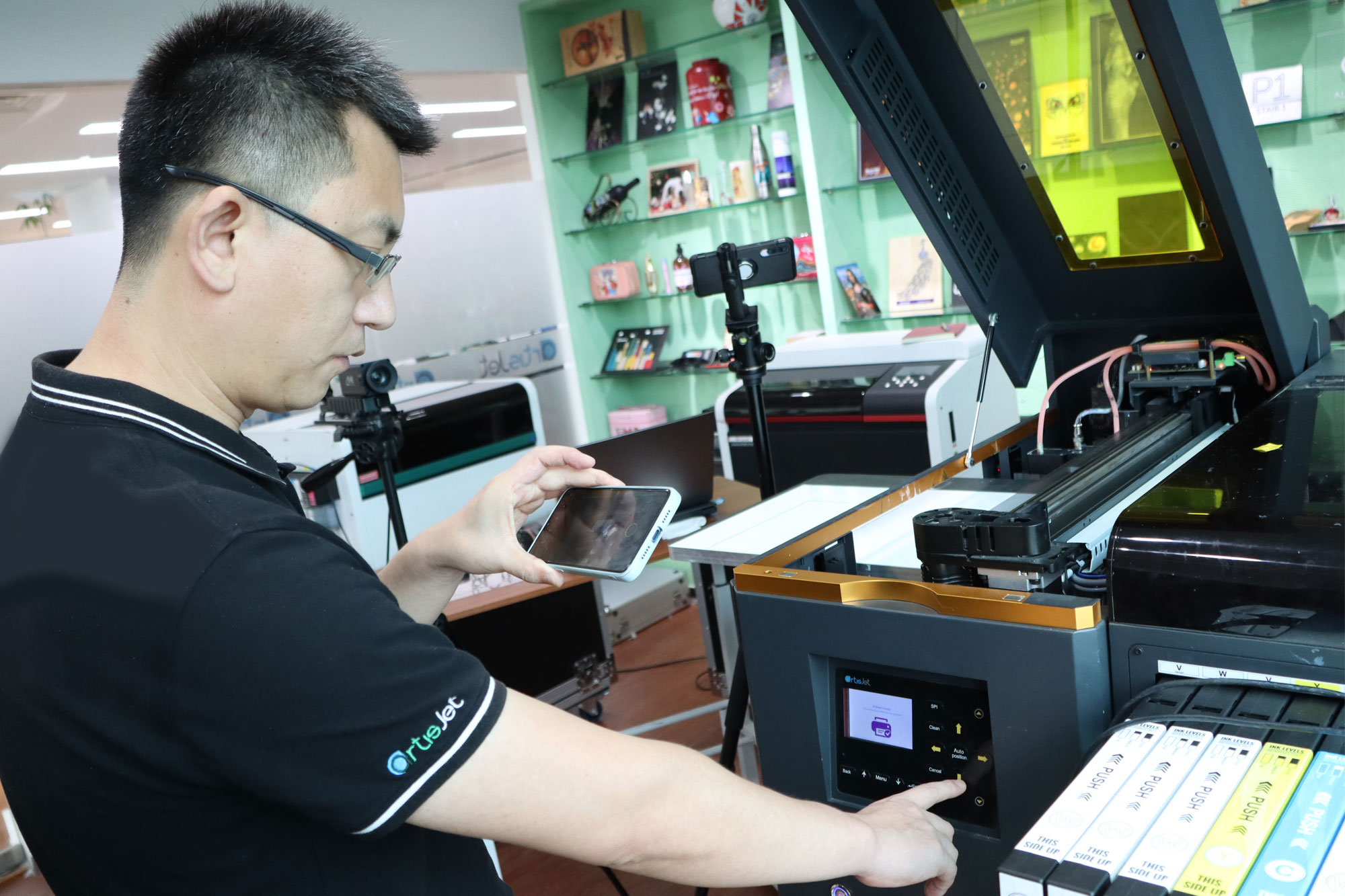 Reason No. 3
artisJet is not for you if you are looking for a low-end products for a low-budget project
There's a massive market for UV printing equipment for businesses with limited budget and expectations, and we would've enjoyed being responsive and feasible for all business projects.
However, it became clear that factors like precision, durability, and user-friendliness couldn't be reconciled with competitive pricing. Hence we are more prepared to meet the demand of the middle-to higher range of the market where the initial cost is not the determinant factor.
Echoing the first reason above, advanced and user-friendly technologies, more often than not, produce enough savings in labor costs in the long run to make up for their initial outlays manifold.
One of the tech features is the third-party software compatibility, which allows users to print directly from virtually any image-processing application through the means of HOT FOLDER.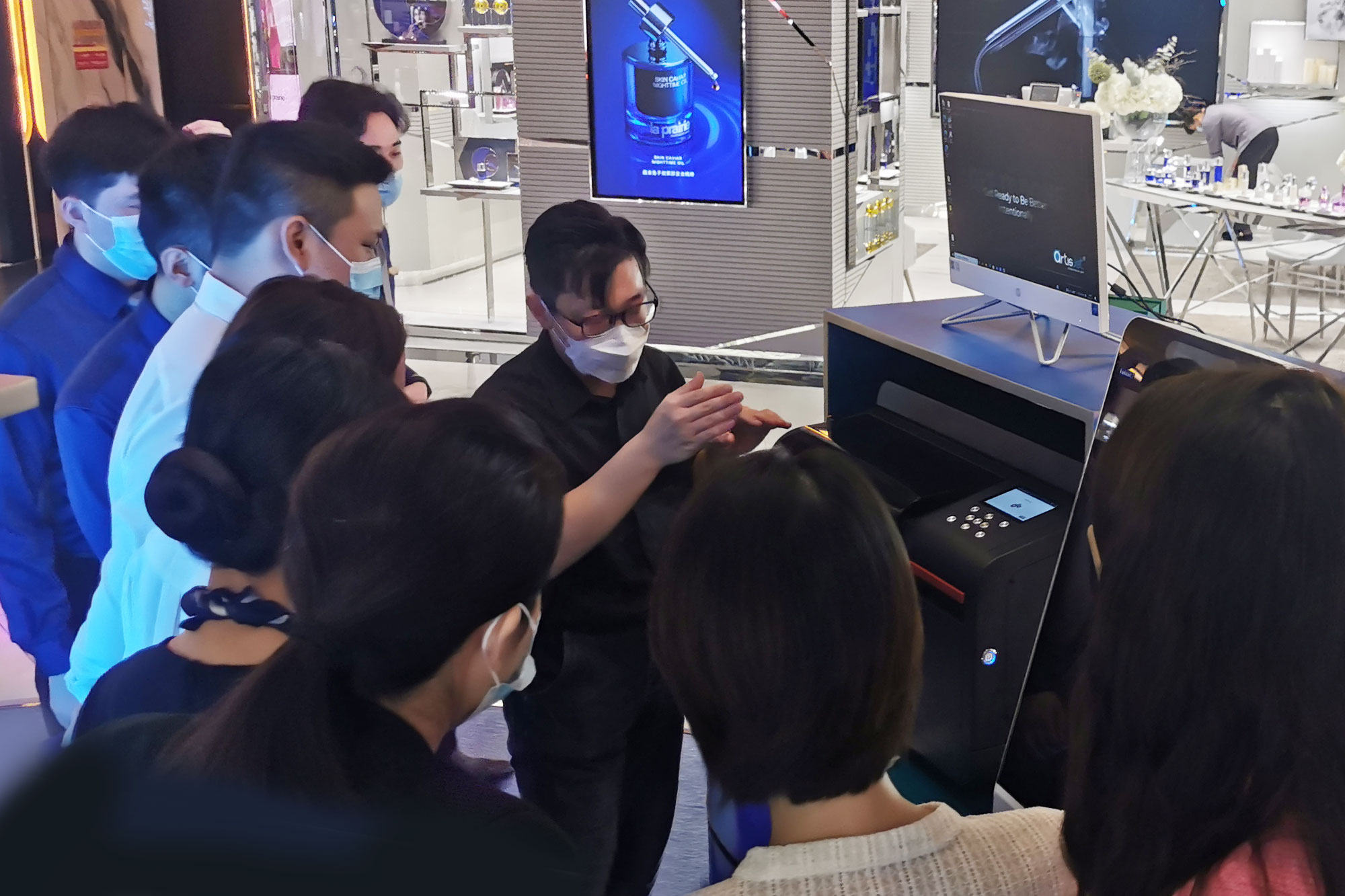 With these being said, there's actually a more fundamental reason behind the ones outlined above. Namely, we feel obligated to devote full attention to serving the right clients well. For that to happen, we have to let some opportunities go.
However, if you don't find yourself included in any of these situations, you are more than likely someone we can help. Please do not hesitate to reach out to us via artisJet.com or find more contact details here.
Original post from artisJet WeChat channel.
Details

Written by

Shan Lu, edited by Alina Sornea

Hits: 449

Customer priorities are constantly changing.
Our research indicates that over 50% of users who were more cost-conscious in their initial investments now place a premium on a more efficient user experience and hassle-free maintenance.
One example of this changing demand is the story of Luis, a veteran printer distributor in Guatemala. Despite having been a seller of comparatively inexpensive printers for years, he's now fielding inquiries from customers who specifically ask for higher-end products.
With his customer base expanding to pricier segments of the markets and becoming increasingly multifarious, there appeared to be a gap in his product offerings that needed to be filled. Consequently, he is considering artisJet for a complementary solution to his current product portfolio to address this emerging market demand.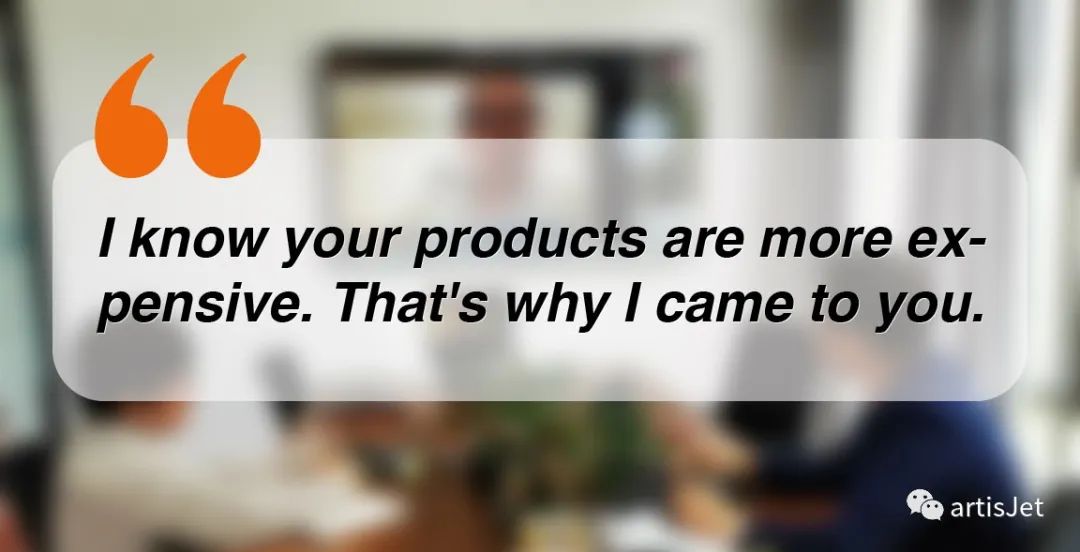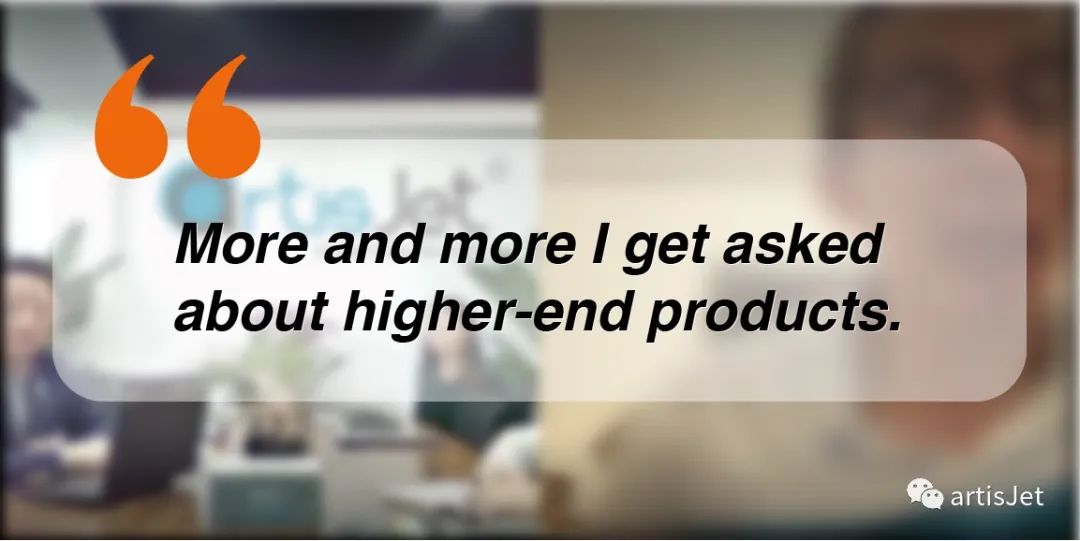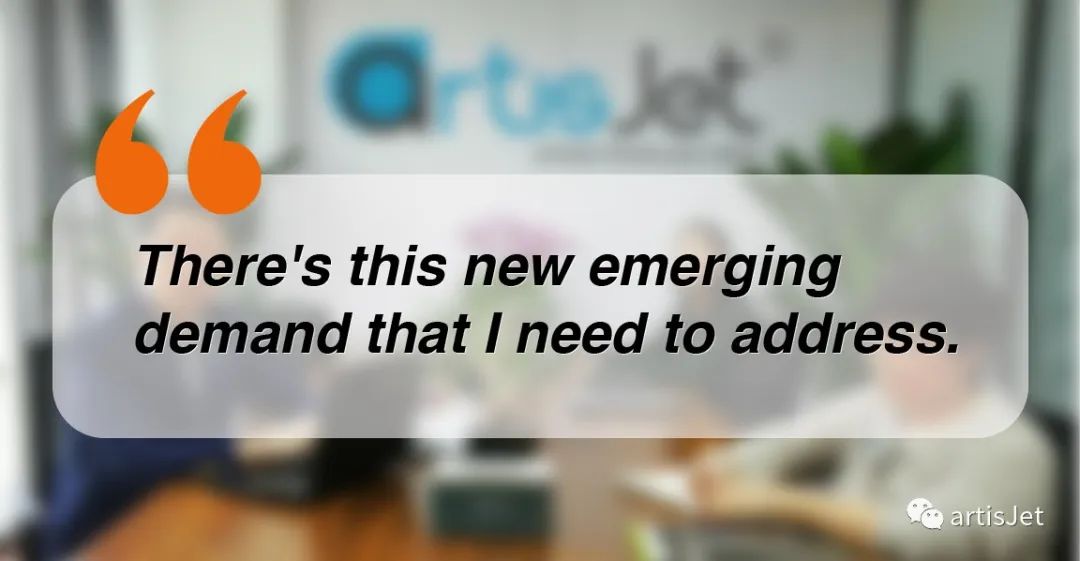 artisJet strives to provide value-added complements to customers' existing product lines, based on the appreciation of and respect for the diversity and variability of market demands.
We look forward to empowering Luis and countless others businesses around the world to create more value and succeed in the marketplace.
How can artisJet digital printing solutions can add more value to your brand or business?
Reach us today and schedule a LIVE DEMO WEBINAR. We are here for you via Live Chat, by e-mail, by phone and direct messaging. Connect with us!
Details

Written by

Alina Sornea

Hits: 1662

Sustainable inks
artisJet ink cartridges are developed keeping in mind the color performance, the ink durability, the ink sustainability, the color resistance and environment friendly features. Behind each artisInk ink cartridges, there are hundreds of testing hours and testing steps and years of engineering and technology, to secure the best success of your printing on each single job with amazing performance.
Ink to fit all needs
A RoHS, REACH, RISC, and RCM certified ink, artisInk passed the international ink testing standards, with different inks for different needs: water proof ink, universal inks highly compatible with different materials, flexible ink for soft leather substrates, enabling the usage on thinner and heat-sensitive substrates as well, without any damage.
Safe and certified ink
Wondering how bad are the smell and fumes from the ink? artisJet LED UV inks are almost odorless, and the machine doesn't have to be in a separated room with special ventilation and exhaust. Most artisJet end users and customers have their businesses running in crowded places such as shopping malls, small offices, even in home businesses.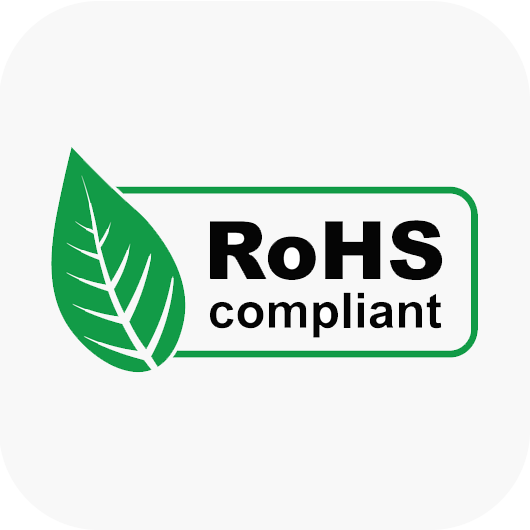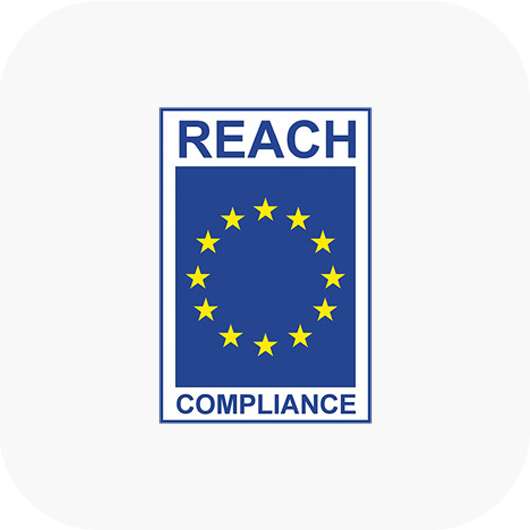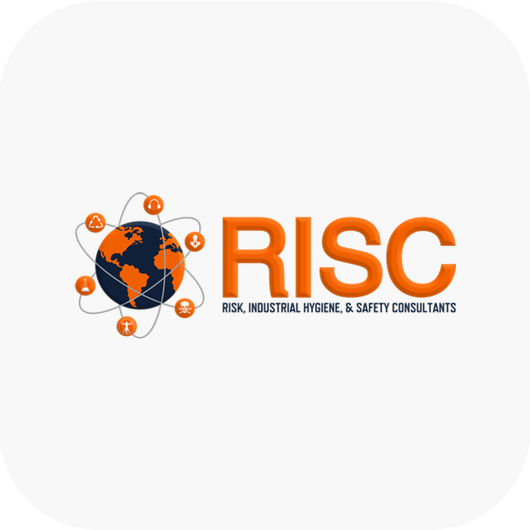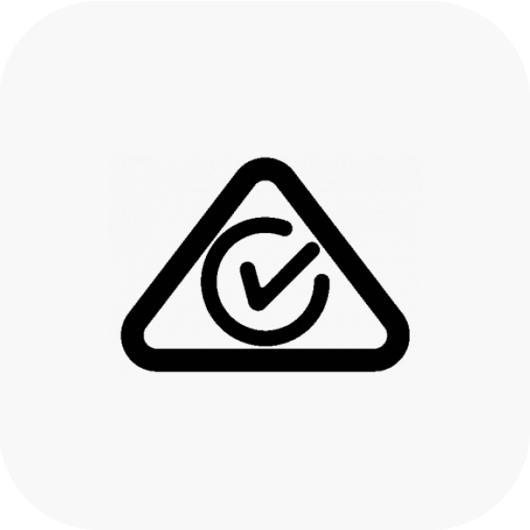 artisJet's DTSAT3 LED UV ink is not toxic, is harmless to the environment. It will not hurt your hands, only make them dirty, if you want to touch the ink. Due to its eco-friendly characteristic, is highly advantageous to print using LED UV inks.
Matching the requirements in professional fields
In addition to environment safety, make note it is perfect for kid-friendly items such as toys and play around applications (wood bricks, plastic or wooden jigsaw puzzles, Lego bricks and pieces, Jenga blocks, game controllers, Rubik cubes, ping pong balls and paddles, custom ABC photo building blocks etc.).
Nevertheless, the beauty industry, the skincare and cosmetics brands are widely using artisJet solutions to offer personalized solutions to their customers, by direct printing in-store on the preferred items: lipstick printing, customized face cream jars, and fun prints on lip-gloss, emoji printing on mascara and powder cases. The options are endless, the ink is eco-friendly, while customers enjoy their products.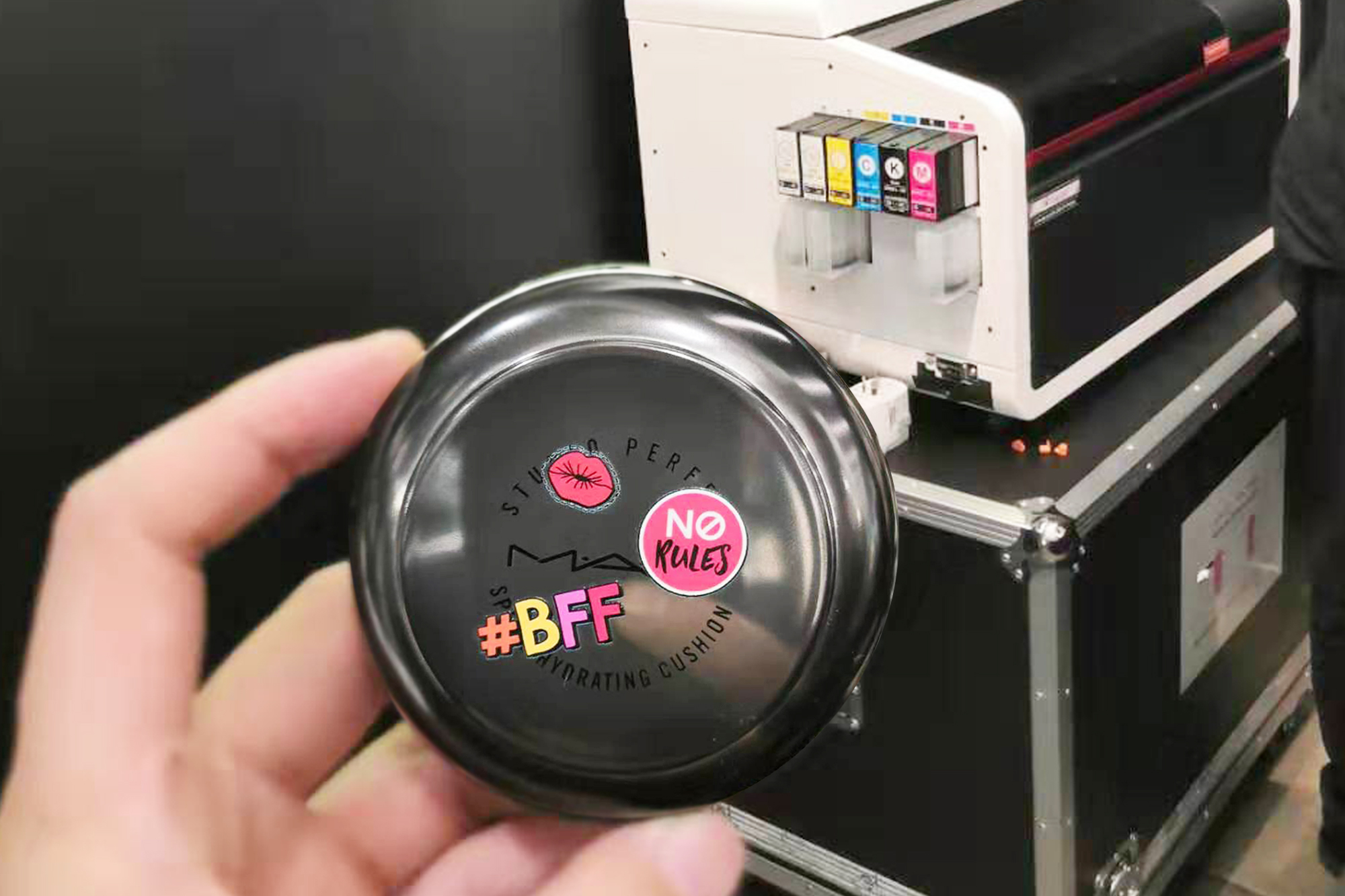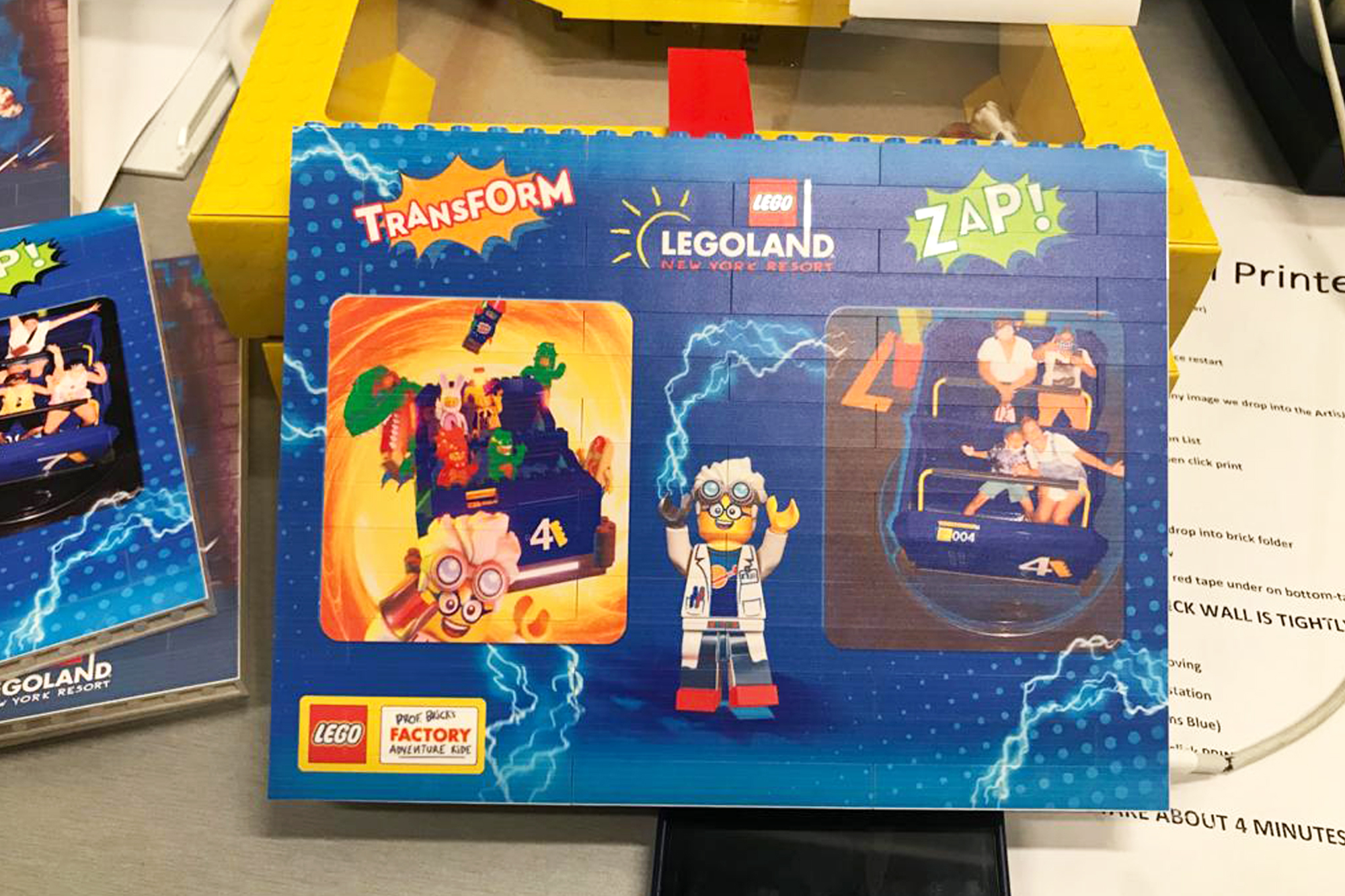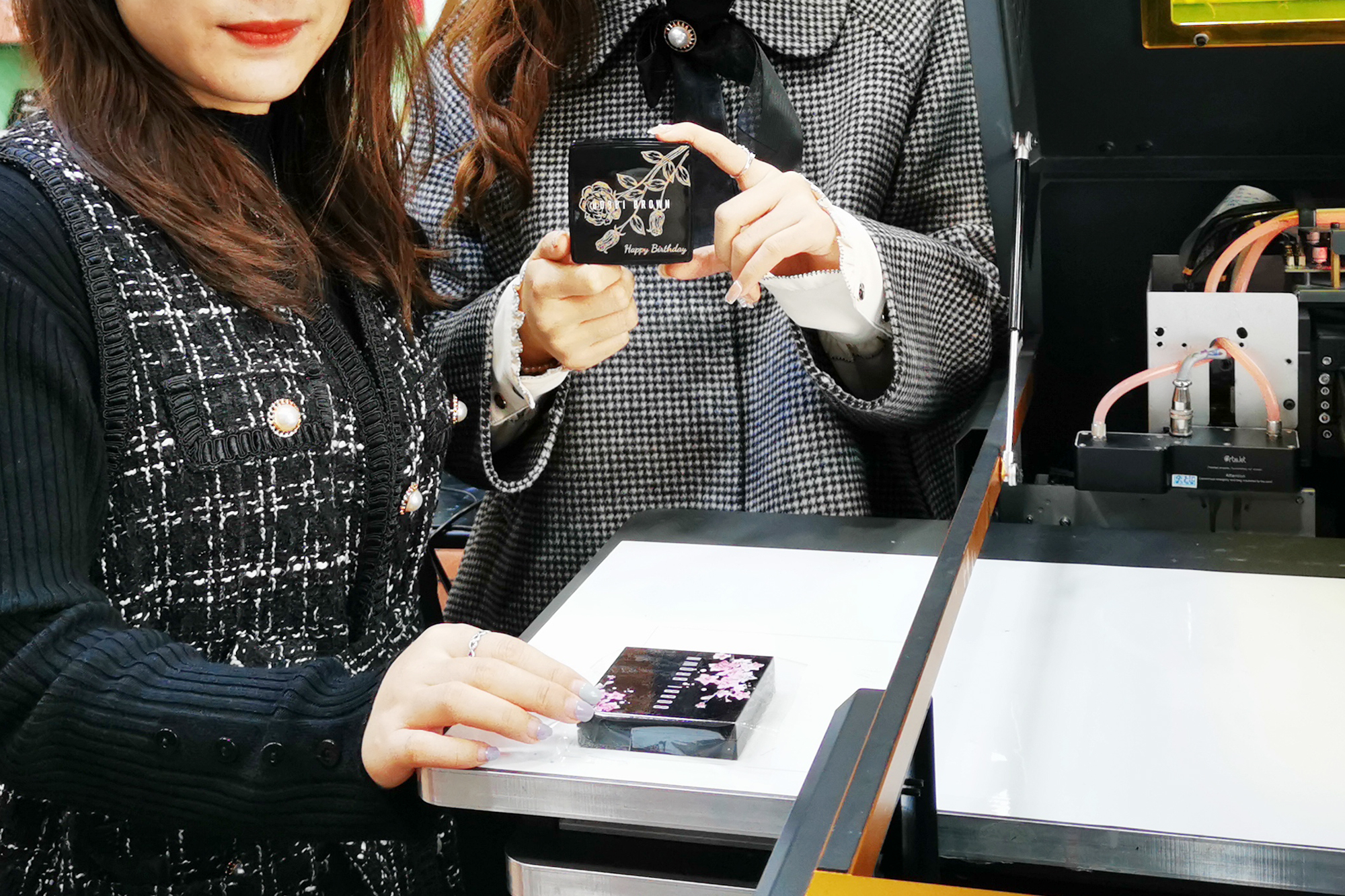 Some ink features and advantages?
Take into consideration that LED UV curable inks offer significant advantages:
✓ Compatible to wide range of print materials covering acrylic, wood, plastic, metal, aluminum, leather and many more;
✓ Excellent ink stability with low-solvent ingredients, designed to coordinate perfectly with the print head;
✓ Absence of VOC (volatile organic compounds), safe for all usage and harmless to humans;
✓ Smooth and sharp color quality for Photo-realistic images, high precision printing and varied printing effects, including Braille and 3D effect;
✓ Fast cure, high color density, superior scratch resistance, and low energy requirement;
✓ Contributes in reducing the print head nozzle blocking which leads to significantly low rate of nozzle failure;
✓ The inks are in cartridges greatly reducing the sediments while extending the ink life;
✓ 100% use of ink, easy check of the ink supply levels to determine ink estimates.
artisJet Ink Cartridges now available in US!
If you are one of our valuable users in the US, operating with artis 3000U pro, artis 5000U or artisJet Young printers, we have a BIG ANNOUNCEMENT for you:
The artisJet DTSAT3 inks are closer to you, now shipping ink directly from US, all ink quantities and ink colors available!
Do you need CMYK ink colors or maybe WHITE ink only? Reach our Factory Authorized U.S. Distributor, and place your order using the promo code INKINTRO to enjoy FREE SHIPPING.
Hurry up, offer is available until November 11. Visit the artisjetink.com website and place your order!
Introductory offer good for a limited time, ink orders are shipped from Southern California.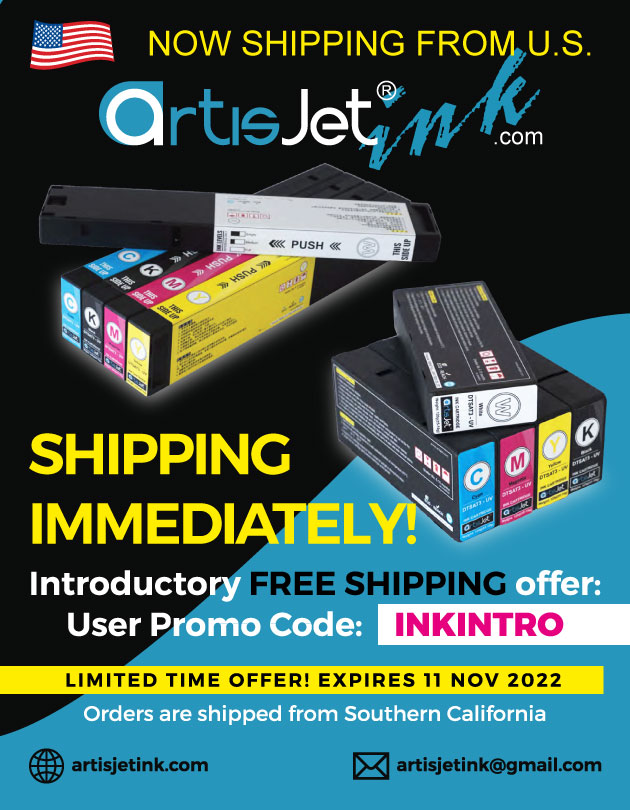 Details

Written by

Alina Sornea

Hits: 842

About Adobe MAX 2022 - The Creativity Conference
Under the umbrella of Adobe Inc., Adobe MAX is one of the world's biggest creativity conferences. "MAX is a creative rocket ship of amazing contents, great speakers, and fun labs" (previous MAX attendee, max.adobe.com).
Starting October 18th, and after two years of attending the event online only, the Adobe MAX Creativity Conference 2022 can be attended either virtually or in person, with over 6,000 in-person attendees, at the Los Angeles Convention Center.
The event is the best time for Adobe to present the new developments and updates of its suite of applications (Adobe Creative Cloud) and to build a community of creative professionals.
Adobe MAX covers several industry's topics, all set in sessions: 3D and augmented reality; Creativity and Design in Business; Drawing, Painting, and Illustration; Education; Graphic Design; Photography; Social Media and Marketing; UI and UX; Video, Audio, and Motion.
It's the moment when Adobe's announcements regarding new products and features are released, but it is mostly a great opportunity to make valuable connections between creatives: from marketers, artists, illustrators and graphic designers who create across multiple design disciplines including printing, to photographers, tech and business strategists, technology leads and more.
At the same time, the different hundreds of sessions, labs, workshops and networking events teach attendees new insights, tips and tricks of using Adobe suite in different creative industries.
artisJet in Adobe MAX – Fit your environment and let your ideas bloom
We are happy to announce that, this year, artisJet is sponsor of Adobe! And the ones that made this happen and we are grateful to is The Fittest, a team of professional entrepreneurs with decades of experience into helping companies and brands launching their ideas through business consulting, coaching, strategic planning and scaling up.
artisJet offers solutions with A4, B2, B3, B5 and dedicated application-oriented printers for different scenarios and environments, from home business, store business, shopping mall business, kiosk business, printing house, design studio, printing production factories, and other scenarios to be sure it fits the various printing business necessities.
Get inspired. Imagine. Make-IT
How artisJet digital inkjet printing solutions work with Adobe? Empowered by the artisJet WorkStation, artisJet printers are printing directly from any third party software, supporting all popular types of graphics including those from Adobe, such as Photoshop, Illustrator, PDF and others on demand too.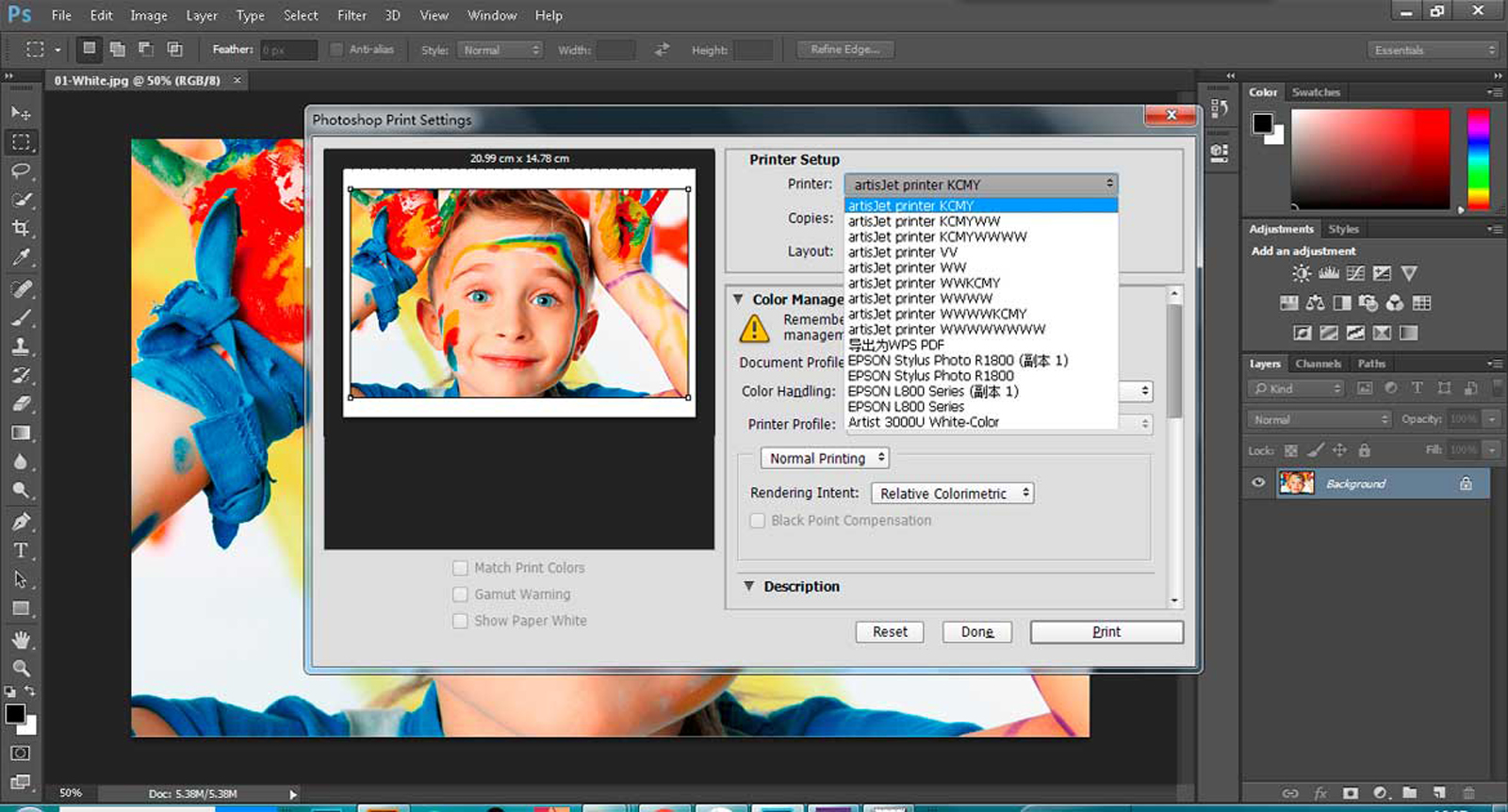 At the Make-IT booth, you will have the chance to experience interactive direct printing from Adobe on your own! Adobe ambassadors will assist you through this fun and creative printing journey. Don't forget to scan your badges at the artisJet booth scanner and let's connect!
Remember!
From 18th to 20 of October, find artisJet proV6 printer at the MAKE-IT booth, in the Adobe MAX Community Pavilion, Los Angeles Convention Center. Don't miss out the inspirational ideas and printing surprises we've prepared for you! See you there, cannot wait to meet the best creative community!